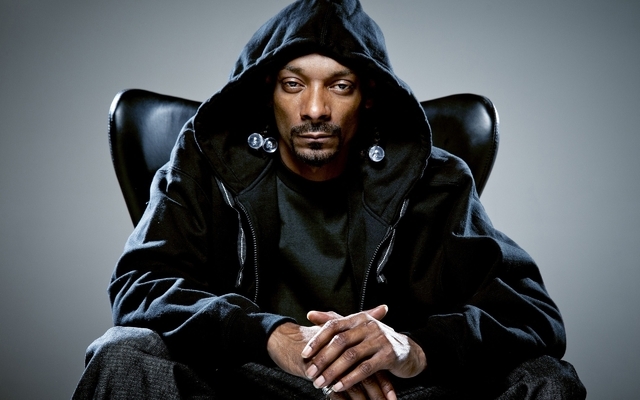 Entertainment icon Snoop Dogg interestingly has been chosen by organizers of the 2016 Rock and Roll Las Vegas Marathon to start the 40,000 expected runners on the Las Vegas Strip on Nov. 13. Although it's one of the biggest parties of the year in running circles, there will be no smoking!
The Strip shuts down Saturday, Nov. 12, and Sunday, Nov. 13, as the only private event to close the Strip at night. Snoop will perform Race Day at Las Vegas Village opposite The Luxor. The marathon and half-marathon races start at the Welcome to Fabulous Las Vegas sign and wind up after at The Mirage volcano.
NEW 'ANTIQUE' CARS
Three of the rarest automobiles are coming here to go on the auction block at the ninth-annual Barrett-Jackson collector-car auction at Mandalay Bay from Oct 13-15. The arrow-bullet-shaped 1970 Plymouth super-bird is a beauty with its flying fins trunk, and the 1999 Shelby Series 1 convertible is a must for a serious collector.
Additionally, the "Land Shark," a 2009 Mosler Twin Turbo custom prototype, will have collectors starry-eyed. The prized vehicles are likely to each inch up to the million-dollar mark.
WARM WELCOME
Another friend joins the columnist lineup here at the Las Vegas Review-Journal. Donald Trump's pal and rally MC Wayne Allyn Root will pen his political columns starting Wednesday every Wednesday and Sunday. Wayne has a triple celebration continuing this week: His book ANGRY WHITE MALE is released today, the new column Wednesday, and his new TV series about police recruits in North Las Vegas has a green light from the NLV Mayor, his police chief and city officials.
Wayne is the executive producer of the just-renewed reality-TV series LAS VEGAS LAW with District Attorney Steve Wolfson in addition to his daily radio show WAR NOW syndicated nationwide at KBET 790 AM. Welcome aboard, Wayne!
BLUE MAN BLAST
After 16 years of performing on the Las Vegas Strip, members of Blue Man Group celebrated their milestone 10,000th performance at The Luxor. They slashed tickets to just $10 for the party and were still able to donate nearly $8,000 to our local nonprofit HELP of Southern Nevada to buy musical instruments for homeless youth to encourage them to pursue music and perhaps one day wind up as a Blue Man.
Upcoming is a first-ever Las Vegas Drum-Off contest. Details: BlueMan.com/VegasDrumoff.
NOT JUST MUSIC
In addition to music stars, there's a great lineup of star chefs at the Life Is Beautiful Music and Arts Festival in Downtown Las Vegas from Sept. 23-25. Grill masters and award-winning food trucks also will participate in LIB.
The more than 40 culinary kings and queens include Hubert Keller's Fleur, Rick Moonen's RM Seafood, Buddy Valastro's Buddy V's and Barry Dakake's N9NE Steakhouse at The Palms. Expect long lines for Nobu Matsuhisa's Nobu.
ITALIAN FLAVORS DIRECT TO TABLE
Chef Francesco Schintu is winning raves for his menus at Mercato Della Pescheria at The Venetian in the former Postrio in St. Mark's Square. The market concept displays his gastronomic expertise at more than a dozen culinary stations.
There's a Crudo Raw Bar, homemade pasta station, cured meats selection, cheese station and two bar stations. Chef Francesco will cook his steaks in a Josper oven found in only two Las Vegas restaurants and at Pescheria with fish from the Italian coast daily.