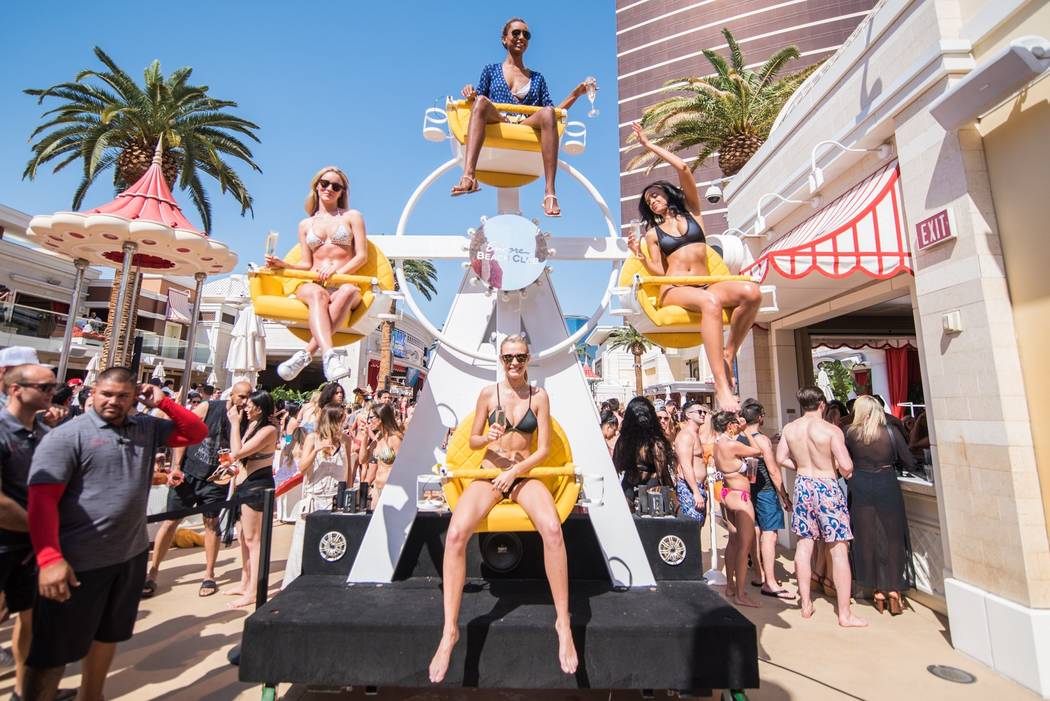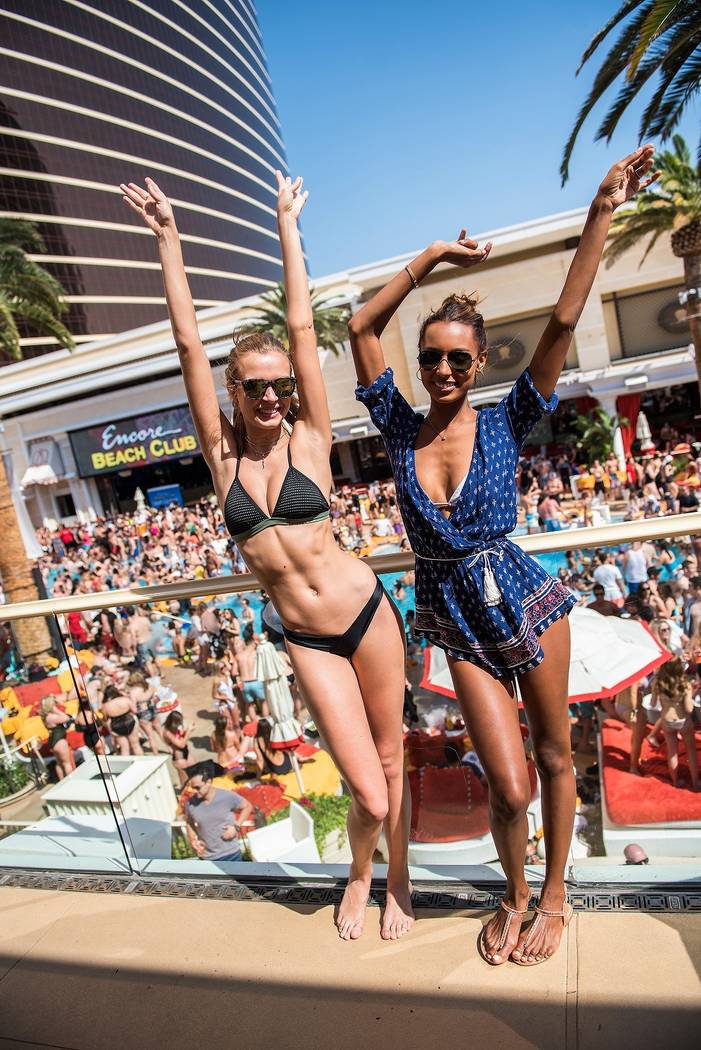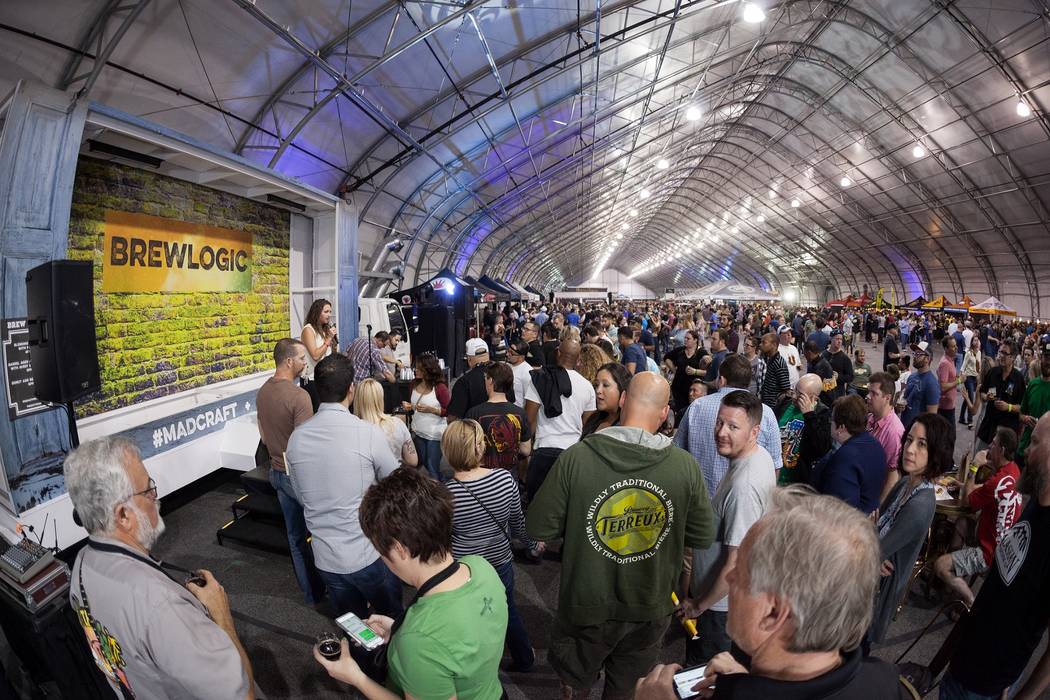 The divorce proceedings between ex-"Peepshow" at Planet Hollywood star Mel B of The Spice Girls and rambunctious husband Stephen Belafonte have turned ugly with bizarre sexual accusations.
A 40-year-old British socialite, Lady Victoria Hervey, the eldest of six children of the sixth Marquess of Bristol, has admitted to a "secret, red wine-fueled threesome" with Mel and Stephen and woke up the next morning naked with the couple on each side of her in their marital bed.
They had celebrated Mel's appearance on "Dancing With the Stars," and it is reported that "DWTS" judge Bruno Tonioli was in their party group. The scandalous allegations surfaced in Mel's divorce proceedings, which have become front-page sensations in Britain.
Stephen has aggravated the situation by posing Instagram pictures of a male's head nuzzled into the thighs of two women, hinting that Scary Spice, who portrayed Peep Diva in "Peepshow," and he are in the photographs.
ONE-TON MASTERPIECE
At the heart of a sculptor's creation of a one-ton marble masterpiece is a Steinway grand piano, and Gualtiero Vanelli, aka "Marble Man," carved it from a 16-ton marble block. Andrea Bocelli has used it in his concerts.
John Legend performed on it at the Kim Kardashian and Kanye West wedding. Now the Italian popera superstar is offering it for auction at the Keep Memory Alive "Power of Love Gala" on April 27 that raises funds for The Cleveland Clinic Lou Ruvo Center for Brain Health — and Andrea's willing to be included with it.
Once the winning bidder has it delivered here, Andrea will set a date to play the piano and accompany himself singing guests' favorite songs.
INVASION OF COMICS
Two beloved comics have signed on for separate shows on the Strip this summer. For the first time, Mel Brooks, who has created some of the most iconic comedies in film history, will offer a behind-the-scenes look at his life and career during a two-night event at Encore Theater at Wynn Las Vegas.
The genius behind "Blazing Saddles," "Young Frankenstein" and "The Producers" has set June 30 and July 1 for his premiere of "An Evening With Mel Brooks." The Emmy-, Grammy-, Oscar- and Tony-winning actor, writer, producer and director will mix anecdotes, standup and film clips at his event.
Actor, director, writer and producer Chris Rock headlines Park Theater at Monte Carlo on June 10 for two same-night performances. Chris has won four Emmys and three Grammys and is No. 5 on Comedy Central's "100 Greatest Standups of All-Time."
A former cast member of "Saturday Night Live" in 1989, he had his own HBO show in 1997 and made his feature-film debut in "Beverly Hills Cop II" with Eddie Murphy. He has had box office hits and was most recently seen starring opposite Rosario Dawson in "Top Five," which he also wrote and directed.
BEER FESTIVAL CHEERS!
Motley Brews hosted its largest event ever with The 7th Annual Great Vegas Festival of Beer at World Market Center Downtown on Friday and Saturday. The weekend kicked off with local brewers and chefs experimenting with beer-and-food pairings in a friendly competition, providing attendees with samples of more than 30 beers and 20 dishes.
The grand tasting Saturday featured more than 110 breweries pouring more than 500 beers. The festival showcased some of the country's most unique craft beers, including an exclusive Festival Pale Ale brewed by our PT's Brewing Co. Mad Craft brewers competed in four categories: Best Beer Blend, Best Beer Cocktail, Best Specialty Beer and Best Beer Experiment.
Culinary participants also competed in four categories: Best Beer-Infused Savory Dish, Best Beer-Infused Sweet Dish, Best Use of Beer Ingredient and Most Creative Beer Infusion. Last year's festival attracted more than 10,000, and this year's event is expected to top that figure.
JAZZ IN THE PARK
The Jazz in the Park Concert Series, which celebrates its 28th year, kicks off summer for Clark County Parks and Recreation in May. "Jazz in the Park is a cultural institution in this town, a free event where we bring some of the biggest names in jazz here," said County Commissioner Chris Giunchigliani. "It's a great opportunity to enjoy great music in our beautiful amphitheater."
This year the series features Lindsey Webster and Halsey Harkins and The Shapiro Project on May 13; Cory Henry & The Funk Apostles and Home Cookin' on May 20; Joey Defrancesco and Las Vegas Academy Jazz Combo on May 27; Eric Darius with The Lao Tizer Trio and Las Vegas Academy Jazz Combo on June 3; and Spyro Gyra and Extreme Measures on June 17.
STAR SURVEILLANCE
Victoria's Secret supermodel Josephine Skriver celebrated her 24th birthday with V.S. model pal Jasmine Tookes and other model friends Sunday at Encore Beach Club. The blonde stunner and her pretty party posse made merry in a cabana as DJ David Guetta provided the soundtrack from behind the dual DJ decks.
The bikini-clad birthday girl sipped on champagne as her besties and she took a twirl on EBC's Ferris wheel, the dayclub's elaborate bottle presentation.
And while on the Strip for a weekend of pool parties, New England Patriots tight end Rob Gronkowski treated 16 of his friends to dinner of Black Angus ribeye steaks at celebrity Chef Emeril Lagasse's Table 10 at The Palazzo.