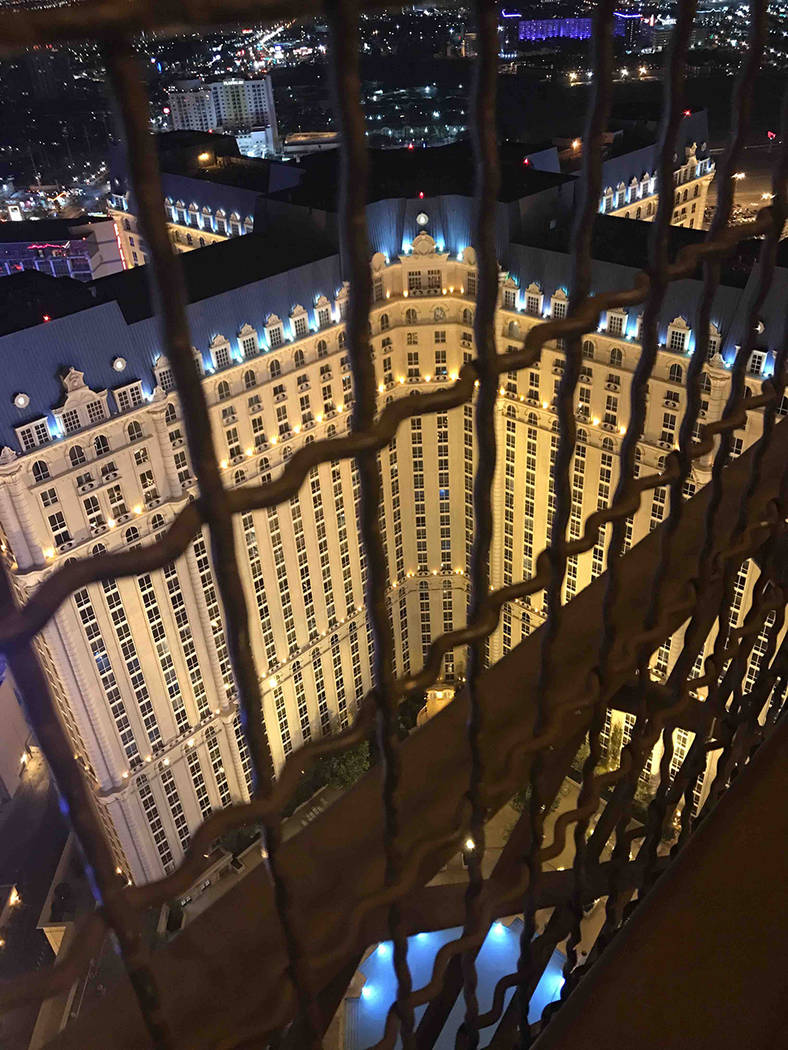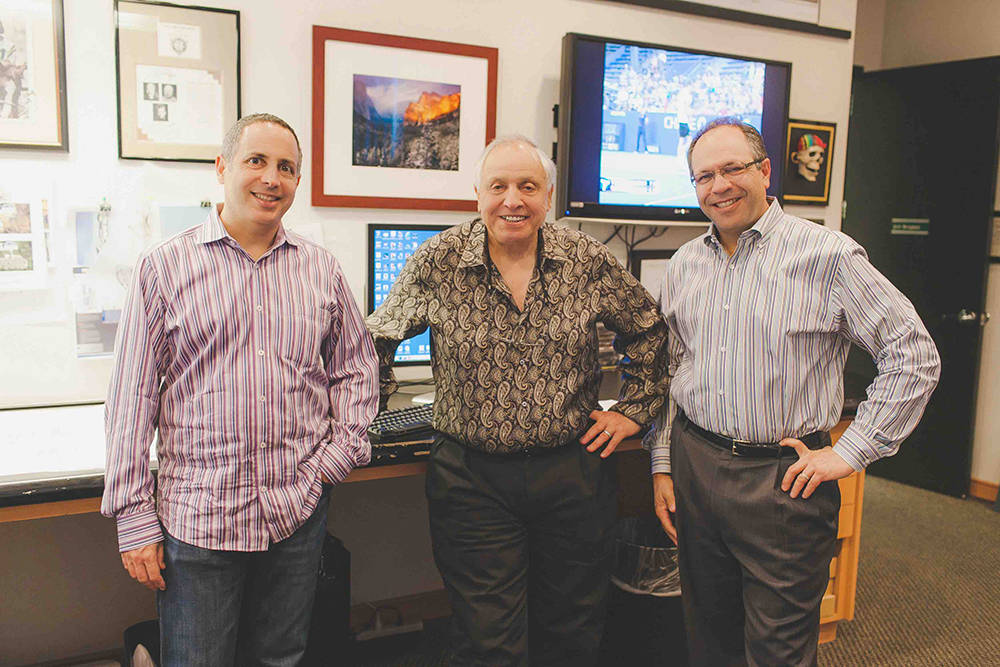 EDITOR'S NOTE: It's that time of the year again when Robin takes off for his monthlong family trip to Europe. He's already visited Athens and Santorini in Greece and has spent the week in the beautiful Cinque Terre area of Liguria, Italy. Now, he's headed south to explore the delights of Tuscany from a tiny village between Cortona and Montepulciano where Frances Mayes wrote her best-selling book "Under the Tuscan Sun," which went on to become an all-time favorite movie starring Diane Lane.
In his absence, a great number of showbiz entertainers, celebrity VIPs, chefs, restaurateurs and our Vegas dignitaries have stepped forward to write their guest columns. Today, we welcome Leonard Bergman, the president and CEO of Bergman, Walls & Associates, who keeps close track of the never ending re-invention of Las Vegas.
……
Transport yourself back to 1994. The Mirage and Treasure Island are doing better than anyone could have predicted, so every major casino operator was making plans to open their own integrated resort: the Sands with The Venetian, Circus Circus with Mandalay Bay, Mirage Resorts with Bellagio and Bally's Entertainment with Paris. Las Vegas was booming and the showmanship we are now known for was in its heyday.
This environment of big dreams and big designs meant that many architectural firms sprung up throughout the valley in the 1990s. Virtually all tied back to Steve Wynn's Atlandia design team, which conceived of The Mirage and Treasure Island. My father, iconic casino architect Joel Bergman, was the leader of that group and he struck out on his own to form Bergman, Walls & Associates (BWA) with Scott Walls in 1994.
As my father was molding the beginnings of the modern day Las Vegas Strip, I was in Los Angeles with my family, enjoying a successful career designing, fabricating and installing custom cabinetry. In fact, as a congratulatory gift for opening BWA, I built Joel a desk for his new office. That desk is still used in our Henderson offices today.
But in January of 1997, I received a phone call that changed my trajectory. It was my father and he needed help with his latest project, Paris Las Vegas.
Who could resist the opportunity to re-create one of the world's most beloved cities from the ground up? Who could say no to a half-scale version of the Eiffel Tower? (Truth be told, we wanted it to be a full-sized replica, but the Federal Aviation Administration and McCarran International Airport had other ideas.) So, a week later I'm on my way to Sin City with my brother, George, towing a trailer behind my pickup in a rainstorm through the desert, off to start what has become a 20-year career at Bergman, Walls & Associates.
Working with my father on Paris, the first of many projects we worked on together, I was reminded of a career aptitude test I had taken as a young man. It told me I was meant to be in architecture, which — as kids often do when told to follow in a parent's footprints — I dismissed at the time. Forty years later, it turns out the test was right and I feel grateful to be not only working in this field, but contributing to the innovations of hospitality design in Las Vegas and beyond.
Las Vegas resort operators are the best in their class. Our firm has had the pleasure to work with so many of them and there is one thing they all had in common — they are consistently looking to improve and reinvent their properties.
After two decades of reinventing alongside them, I think it's safe to say that reinventing is what we do best in Las Vegas. We learn lessons from the past, but we do not hold it too close. We build on those lessons learned and move forward with new ideas, new endeavors and new adventures. We take risks, we create and we succeed.
Our firm continues to bring to life some of the spaces that make Las Vegas what it is today: From the massive expansion at Caesars Palace, which included Palace, Augustus and Octavius hotel towers, to Trump International; from Siegel's 1941 at downtown's El Cortez to the Signature Towers at MGM Grand. In the past year alone, BWA has remodeled almost 6,000 hotel rooms and suites on the Strip. Over the years we've created Cirque du Soleil theaters, brought Pure — Las Vegas' first uber-nightclub — to Caesars Palace and reimagined the same space as Omnia 10 years later. And we've designed so many bars, lounges and restaurants that my houseguests never enjoy a night in or a home-cooked meal.
Our town is more than a destination; it's an entertainment metropolis. With the addition of the Raiders and the Golden Knights, revitalization of downtown and the resumption of construction on projects like Resort World, even more excitement lies ahead.
I believe the future of Las Vegas will ultimately be a great entertainment corridor from the airport to downtown, with mass transit connecting it all. We will be a shining light in the desert far brighter than today and I hope to continue to be a part of it.
I was recently looking out at the Strip from the observation deck at Paris Las Vegas thinking, "What will be next?" I realized it feels like it did when I got that call from my father back in 1997 — Las Vegas is reinventing itself all over again!
……
Don't miss our other guest columns today from the man who would be Prince, Westgate headliner Jason Tenner, and Sugar Factory American Brasserie owner Carissa Davidoveci. And follow along all this week and next with more guest columns as Robin begins to wind down his Italian travels with a truffle hunt outside of Rome followed by a tour of the Vatican and the Sistine Chapel.