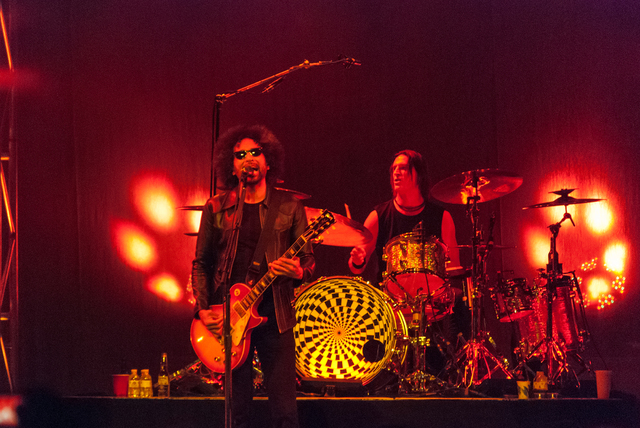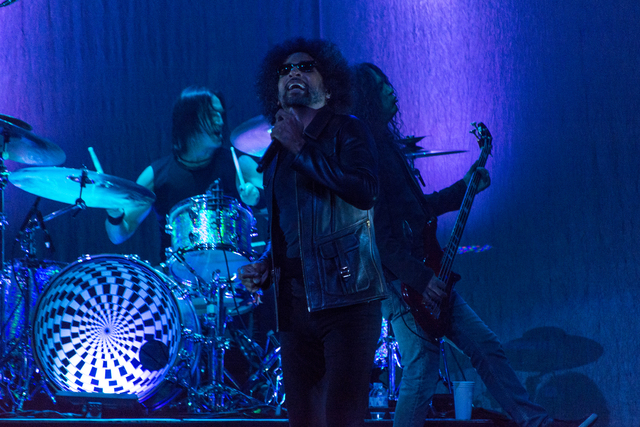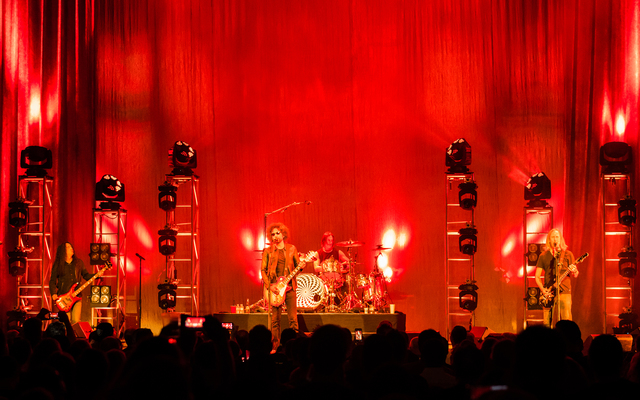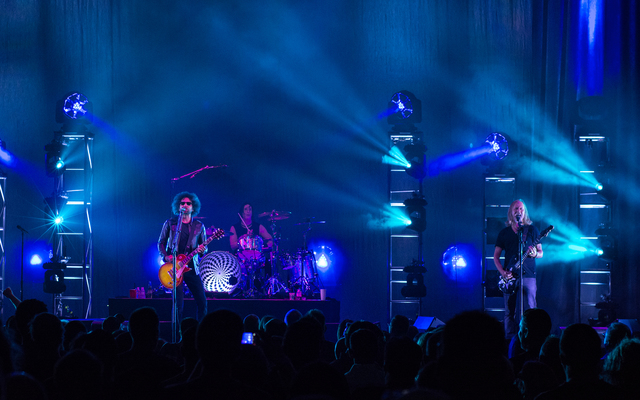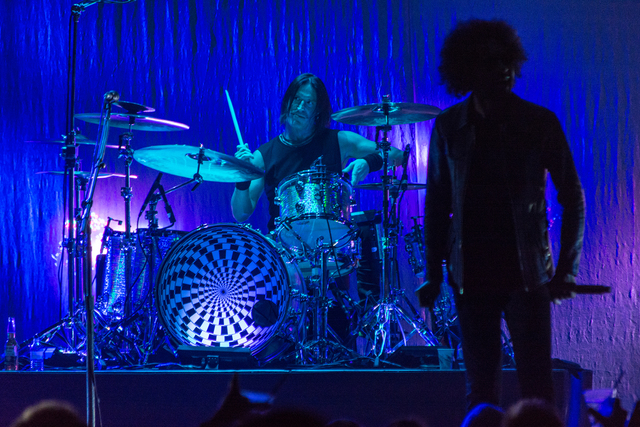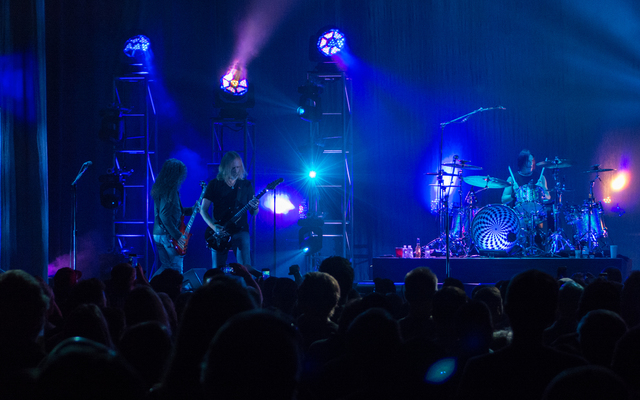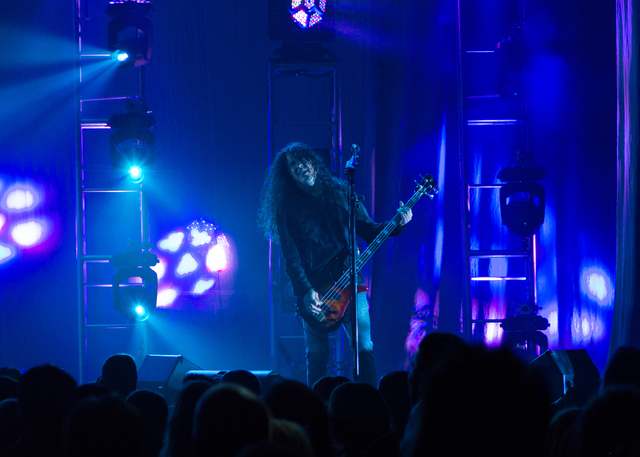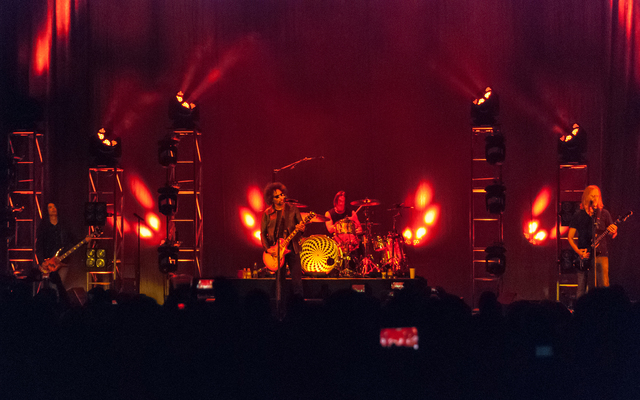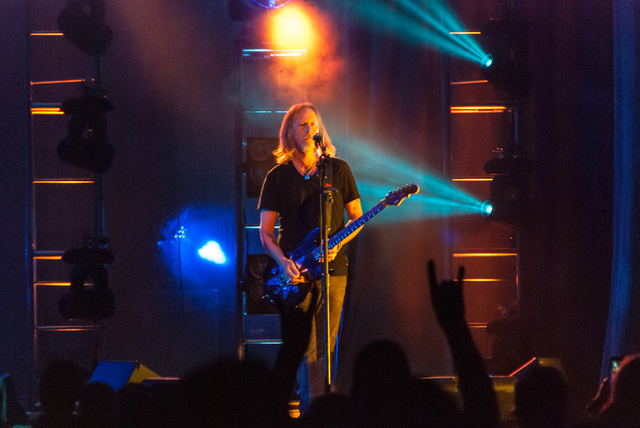 "How are you, Las Vegas? It's good to be back here at The Hard Rock, The Joint. It's good to see all of you again," said Alice in Chains founding member, lead guitarist and co-vocalist Jerry Cantrell.
Hard rockers Alice in Chains unchained more than two decades of music for its Saturday night concert at The Joint in The Hard Rock Hotel.
The Seattle band's signature vocal harmonies broken down by the tortured element of bendy riffs bent space time into the 1990s while doing a wormhole ricochet into present day.
"Say hello to William DuVall over here," said Cantrell. "Mike Inez on the bass. Sean Kinney on the drums. I'm Jerry Cantrell. We're Alice in Chains. There has been six of us. We're going to play a song for the other two, Layne Staley and Mike Starr."
The band honored its two deceased members with "Nutshell." Former bassist Starr and former frontman Staley, who was replaced by DuVall after a hiatus in the early 2000s, were given a legitimate tribute by the band and fans alike.
DuVall performed a proper homage to the former frontman while adding his own elements. While his natural vibrancy will never equal Staley's tumultuous candor, his vocals and ability to harmonize with Cantrell provide the familiar dissonance of Alice in Chains.
The dualistic heavy and melodic sound, accompanied by pulsating lights, took center stage for the 1 1/2 hour set. "Them Bones," "Angry Chair" and "Down in a Hole" were classic Alice in Chains songs that brandished the first leg of the show.
DuVall embraced his position as frontman complete with leather, puffy hair and dark shades. Cantrell was his antithesis, looking very grunge-esque with his casual dress and characteristic '90s long-blond, stringy locks.
Since the addition of DuVall, Alice in Chains has embraced the two-guitar format onstage, allowing the group to better reproduce any layering that was created on albums. While Cantrell has been the mainstay lead, DuVall is claiming his stake and took the spotlight for "Got Me Wrong."
Alice in Chains left the stage briefly before embarking on the final leg for the encore. Our thanks to Gene Boothe for his photo gallery.
"Rooster" and "No Excuses" cloaked the audience with DuVall swaying his backside to the rhythm. "Would?" was the given finisher and arguably the most sought-after song, delivering the haunting powerful sound that allowed Alice in Chains to become musical shareholders.
"Make some noise. This is your party, man, are we doing you proud or what? Thanks for allowing us to be part of your good time," said Cantrell.
As a band who has the ability to continually satiate a venue, the chained noose of Alice in Chains will be a good time in which Las Vegas continues to hang.
Melina Robinson is a Las Vegas-based freelance writer.