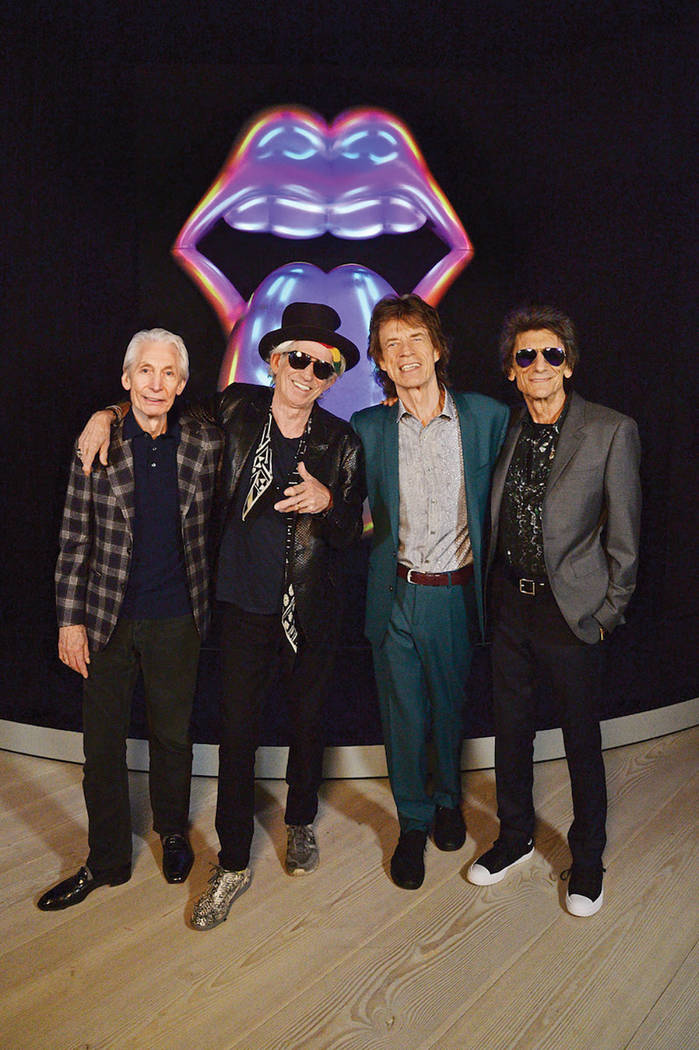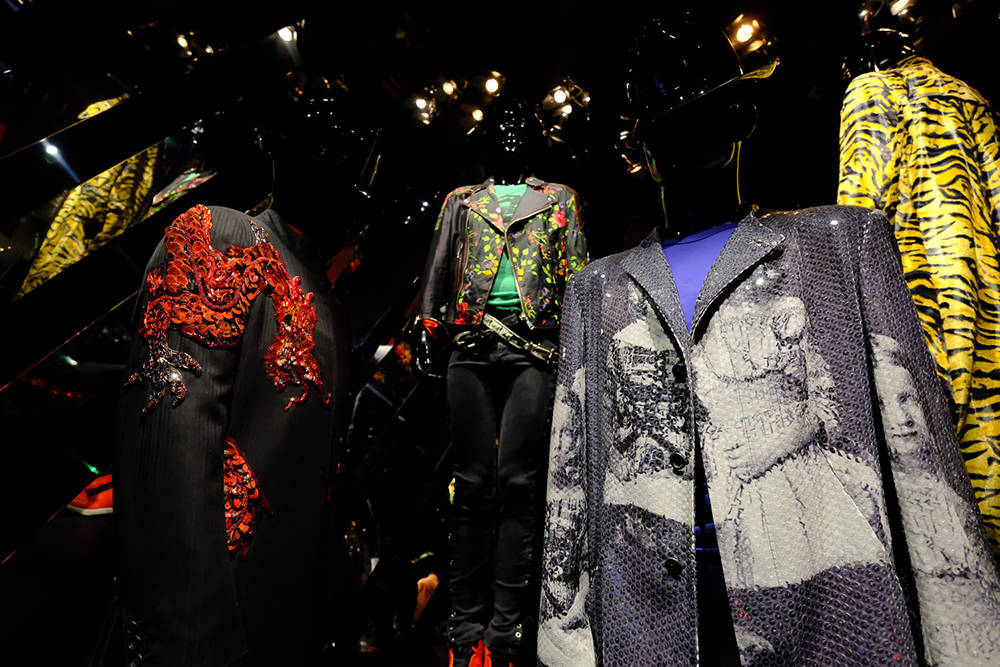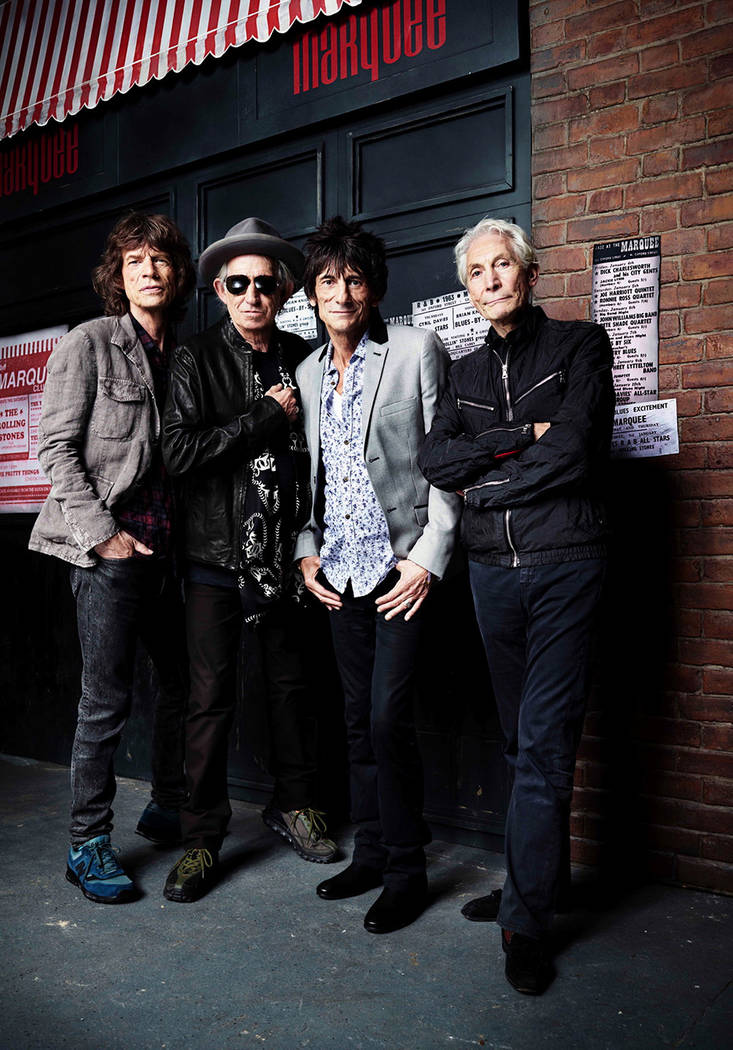 The Rolling Stones' first ever major exhibition, "Exhibitionism," will have a limited exclusive U.S. West Coast engagement at The Palazzo starting Sept. 23 through Jan. 31.
"Exhibitionism" is the largest touring experience of its kind ever to be staged, and the first time in history the band has unlocked their vast private archive — exploring the very beginning of their history to the Stones' superstardom of today. "Exhibitionism," includes 500 rare artifacts and memorabilia spanning the band's 54-year career and continued influence on fashion, film and art.
In a statement early this morning (Aug. 30) Mick Jagger commented: "We've been thinking about this for quite a long time but we wanted it to be just right and on a large scale. It's not going to be like walking into a museum. It's going to be an event, an experience. It's about a sense of The Rolling Stones. It's something we want people to go away talking about it."
"While this is about The Rolling Stones, it's not necessarily only just about us," added Keith Richards. "It's also about all the paraphernalia and technology associated with a group like us, and it's this, as well as the instruments that have passed through our hands over the years, that should make the exhibition unforgettable."
The Las Vegas engagement follows "Exhibitionism's" global premiere in London, its star-studded U.S. premiere in NYC, and most recently, Chicago, all of which garnered rave reviews and drew huge crowds of music, art and fashion lovers.
"Mick, Keith, Charlie and Ronnie are some of the most iconic and beloved figures in music history. Being a longtime lover of rock 'n' roll, I couldn't be more pleased to be the official marketing partner and local promoter of 'Exhibitionism,' " said Adam Steck, founder and CEO of Las Vegas' SPI Entertainment Inc.
Adam emailed me late last night (Aug. 29) from Bangkok Thailand and added: "We are thrilled to bring iEC Exhibitions'world-class exhibit to Las Vegas, showcasing the most influential rock 'n' roll band in the world in the Entertainment Capital of the World."
" 'Exhibitionism – The Rolling Stones Exhibit' is a once-in-a-lifetime, immersive experience that tells the story of the most influential rock band in the world," said Lisa Marchese, chief marketing officer of The Venetian and The Palazzo. "Hosting 'Exhibitionism' in the very heart of The Palazzo and Las Vegas is a great fit and we know our guests will be as excited about this exhibit as we are."
Tickets for "Exhibitionism" go on sale to the general public Sept. 2 at 8 a.m., Pacific Standard Time, with presales beginning Thursday, Aug. 31 at 8 a.m. PST. Tickets will be available online at www.stonesexhibit.com. "Exhibitionism" will be in The Palazzo Lower Lobby.
Geoff Jones, the CEO of TEG said: "Las Vegas is an iconic showbiz capital where the legends of entertainment have built an aura over many decades. People go to Las Vegas for the bright lights and an escape from the every day. Being immersed in the Rolling Stones' history makes a visit to 'Exhibitionism' truly an extraordinary entertainment experience."
"Exhibitionism" allows visitors to experience first-hand the band's incredible journey from early days living together in a tiny flat to headlining the biggest stages in the world. "Exhibitionism" continues the Stones' proud tradition of groundbreaking innovation combined with the highest production values.
Originated and produced by Australian-based iEC Exhibitions with the full participation of Mick, Keith, Charlie and Ronnie, and curated by New York native Ileen Gallagher, this interactive exhibition explores the Stones' career, featuring more than 500 rare and original items from their archive.
From their most cherished instruments, onstage and offstage clothes, valuable works of art and handwritten lyric books to personal diaries, recordings, unseen film and photos, a screening cinema and interactive recording studio that all culminate in an exciting and powerful backstage-to-onstage, 3D concert experience.
Over the past 50 years, The Rolling Stones became, and have remained, one of the most culturally important acts in history. From the daring white dress worn by Mick Jagger in 1969, to the seminal "Sticky Fingers" (1971) album cover to their iconic tongue and lips logo, up to their chart-topping latest album "Blue and Lonesome" released in December 2016, The Rolling Stones have continued to break the boundaries of cultural norms throughout their incredible career.
The original works of key collaborators who helped to make the band not just musical but cultural icons are also on display, including Andy Warhol, John Pasche, who designed the band's iconic tongue logo, fashion designers Ossie Clark and Alexander McQueen, artist Shepard Fairey, producer Don Was and film director Martin Scorsese.
"Exhibitionism" gives visitors a look back at the high points of the band's career through a new film, with a high-octane soundtrack. It then steps back into the early days, to an amazing re-creation of the Edith Grove flat that Mick, Keith and Brian shared in 1962. The flat was just off the King's Road in London's Chelsea neighborhood.
" "Exhibitionism' is a celebration and thematic exploration of the creative life of a band that has managed both to stay current and stay true to its artistic vision for more than half a century," said Ileen Gallagher, curator.
"This was such a unique opportunity to collaborate with the band and get their insights into the project," Gallagher said. "The quotes on the wall and all of the text in the exhibition is in the voice of the band or people who work very closely with them. You're actually having the band tell you what happened at the time."
There is a re-creation of a Stones' recording studio complete with their original instruments, plus a "backstage" area to give fans a sense of what it truly feels like just before the band heads out on stage. A guitar gallery brings together examples of some of Keith, Ronnie and Mick's prized instruments, including a rosewood Fender Telecaster and a Maton that Keith played on "Let It Bleed," which famously disintegrated as he reached the final notes of "Gimme Shelter."
Other unique items include the cassette player on which Keith famously sketched out the idea for"'(I Can't Get No) Satisfaction," just before falling asleep in a Florida motel room. It also features Mick's lyric book that has the handwritten words for "Miss You," "Hey Negrita" and "Worried About You." Also, on display is Keith's 1963 diary, and the toy drum kit that Charlie used in the recording of "Street Fighting Man."
The Rolling Stones officially opened "Exhibitionism" on April 5, 2016, at London's Saatchi Gallery. The display ran through Sept. 4, 2016. Giving it a four-star review, The Daily Telegraph called it: "The most magnificent multisensory barrage of Stones' stuff' you're ever likely to encounter." The Guardian exclaimed it as "genuinely jaw-dropping" with London's Daily Mail called it: "The most comprehensive and immersive insight into the band's fascinating 50-year history."
"Exhibitionism" also played at New York City's Industria in the West Village and Chicago's Navy Pier. Rolling Stone says "Exhibitionism" is: "An elaborate and immersive Stones exhibit. "Good Morning America" raves it's "Spectacular;" Billboard says " 'Exhibitionism' is an enthralling look at decades of rock history that even diehards can learn from;" and People.com says "The exhibit is the closest you'll get to hanging out with the band at key moments in their history."