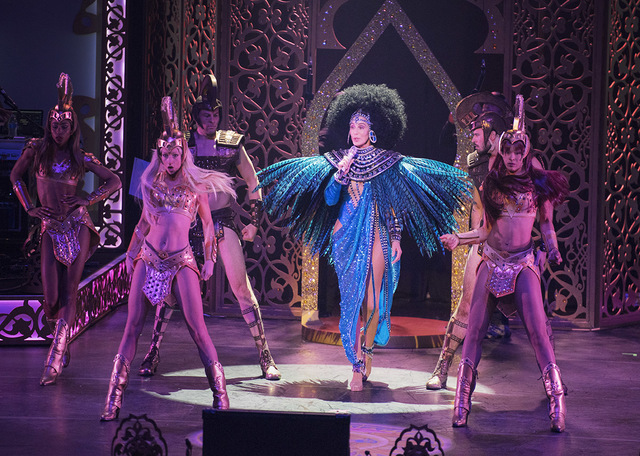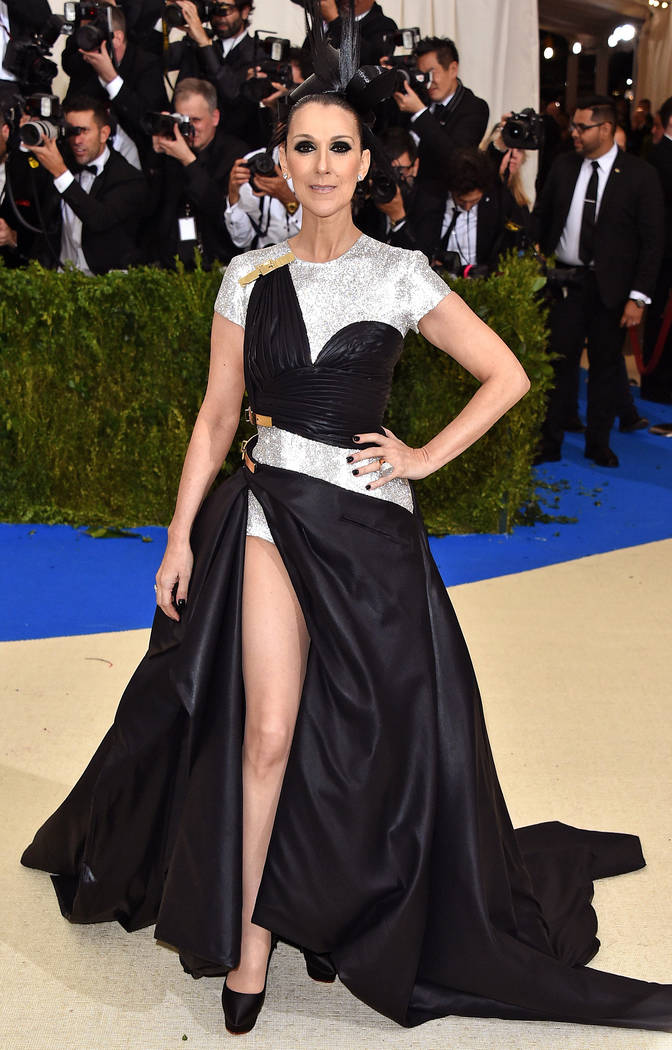 Cher and Celine Dion are doing record box office sales at their respective Monte Carlo and Caesars Palace theaters. "Just stunning sales," one insider told me of The Colosseum and Park Theater headliners. "Record box office numbers.
"Cher's first run didn't start well because we had four nights a week of shows, but now that we're at three nights, it's beyond boffo business. And Celine, who is almost at her 1,040th show, still sells out with ticket prices at the highest they've ever been since she began back in 2003."
STEVE'S GOLF PLANS
If you think that Top Golf behind MGM Grand has become a major attraction, wait till you see what hotel mogul Steve Wynn is conjuring up for his Paradise pleasure water lagoon behind Wynn Las Vegas and Encore. If you think "Top Golf on steroids," it's only reportedly a particle of what he's planning.
EXCELLENCE + DISTINCTION
Design titan Roberto Cavalli hosts a pre-awards party tonight for The Senoras of Excellence and Senores of Distinction at his store at Crystals at CityCenter. Former Gov. Bob Miller will receive The Lifetime Achievement Award, and Julie Murray, who launched Three Square, is Humanitarian of the Year.
NEON SIGNS
Thirty signs in storage will be installed into The Neon Museum's expanded outdoor exhibit space Friday morning. The iconic landmarks are from The Stardust, Riviera, Las Vegas Club, The Opera House Gambling Club and even The Spearmint Rhino.
Now that's truly a historical Las Vegas site! The new signs will occupy the museum's expanded exhibit space, for which construction is scheduled to be completed this year Downtown.
DIAMOND ANNIVERSARY
It's a 15th anniversary celebration tonight for Angela Sampras and the topless dancers of her show "X Burlesque" at The Flamingo. During that time, Angela has produced more than 5,000 shows seen by more than 1 million guests. It also gave birth to "X Rocks" at The Rio and "X Country" at Harrah's. Tonight's show features new costumes, dance numbers and music.
$90 MILLION MAKEOVER
Speaking of The Flamingo, the hotel's 70-year history is about to get a $90 million makeover for 1,270 of its 3,626 rooms. Although it was the third resort to open in Las Vegas, the property is the oldest hotel and casino still in operation on the Strip. It opened the day after Christmas in 1946, and its creator, mobster Bugsy Siegel, was shot to death in 1947 in a Mob rubout.
Look carefully near the outdoor wedding chapel, and you will find a memorial plaque to Bugsy. The Flamingo was sold in 1960 to a group that also was accused of ties to organized crime. Kirk Kerkorian acquired it in 1967, then it became part of The Hilton Corp. in 1972. Today, it's part of Caesars Entertainment.
STAR SURVEILLANCE
Reality-TV star Kendra Wilkinson took a break from rehearsals for "Sex Tips for Straight Women From a Gay Man" with co-star Jai Rodriguez for a visit to Beer Park at Paris Las Vegas, where their show opens for a 12-week summer run starting May 27.
Kendra, of "The Girls Next Door" fame, is filming her hit reality-TV series "Kendra on Top," which starts its Season 6 in June and features her theatrical life in Las Vegas. Kendra enjoyed a Cobb salad and side of garlic fries at Beer Park.
Journey has been all over town during its second run at The Hard Rock Hotel. The group shared a family-style meal of 18-, 16- and 12-ounce steaks at the new MB Steak. Drummer Steve Smith and two guests dined on crab ravioli and sea bass at La Cave Wine Hideaway at Wynn.
Journey Hall of Famers Ross Valory and Jonathan Cain visited Las Vegas Academy and took part in a Q+A with more than 100 music students. Keyboardist Jonathan told the students: "Stay inspired by writing something every day, and write what's in your mind and from your heart."
Bass player Ross added: "Find a local musician who inspires and teaches you, and learn to read and write for the instrument you play."