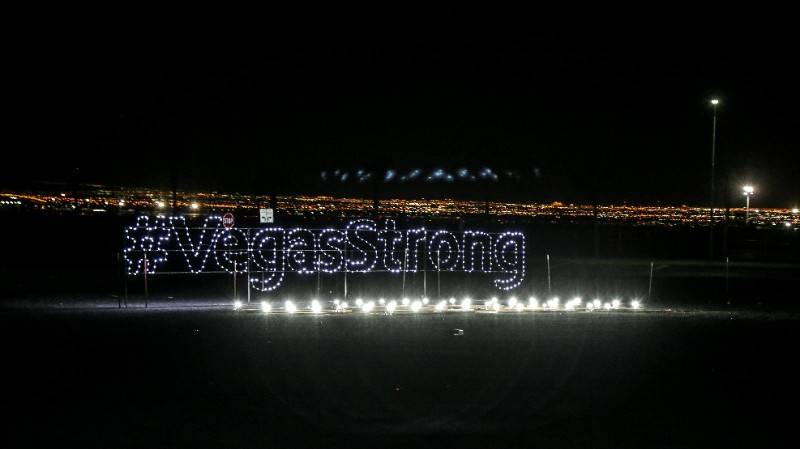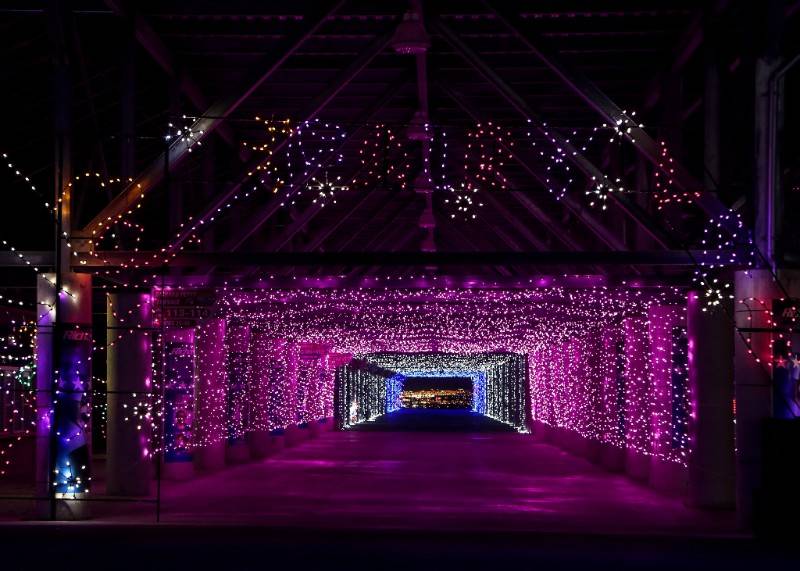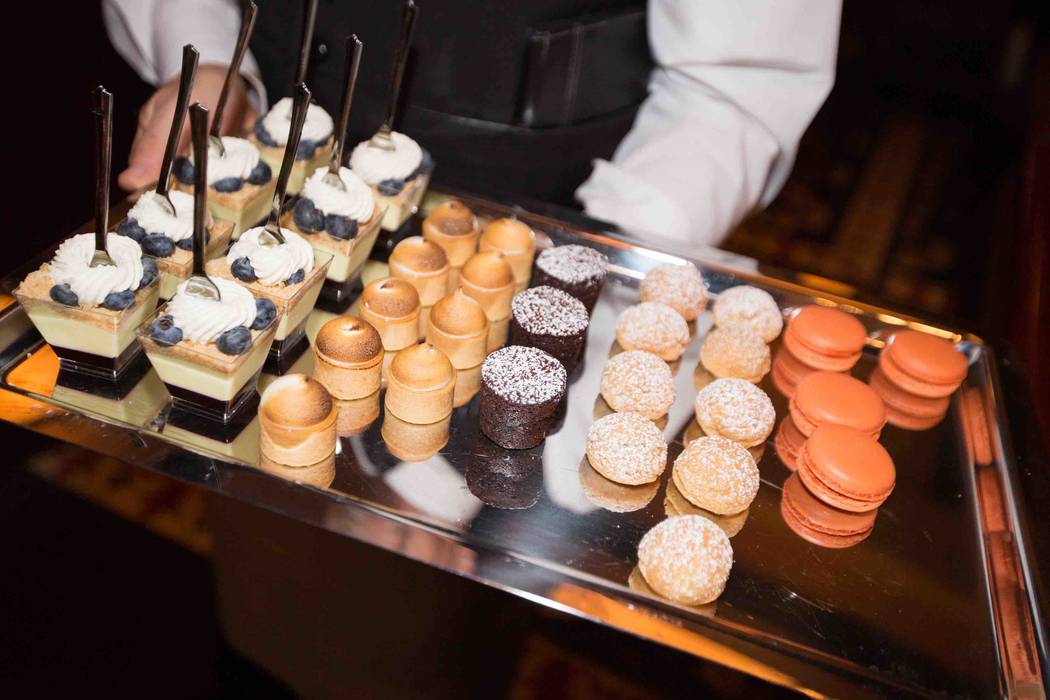 Eight-time Grammy award winner multiplatinum singer Fergie will be the headline star of the upcoming Miss Universe pageant on Nov. 26 as I hinted in yesterday's column. I also learned exclusively that award-winning pop star Rachel Platton also will appear on the three-hour Fox TV special live from Planet Hollywood after agreeing last night (Nov. 15). Rachel who broke onto the pop charts with "Fight Song" will perform her new powerful woman's single "Broken Glass" from her new album "Waves." Here's the YouTube video of Fergie's hit "Glamorous," which paid tribute to me and my champagne wishes and caviar dreams:
I've also learned that television personality and flamboyant fashion figure, Carson Kressley, will provide analysis and commentary throughout the telecast hosted by talk show host Steve Harvey. The two former Miss Universe titleholders who will be on the judging panel will be Pia Wurtzbach (2015) and Wendy Fitzwilliam (1998) joining Jay Manuel, Megan Olivi, Ross Mathews and Lele Pons. Body activist and model Ashley Graham returns for another year as backstage host of the pageant.
Starting Monday, fans from around the world will be able take a virtual seat at the judges' table to help vote their favorite contestant advance to the finals. Their voting will continue right through to the live telecast,
LATIN MUSIC'S BIGGEST NIGHT
The 18th annual Latin Grammy Awards are now just hours away with a live broadcast on Univision from MGM Grand starting at 5 p.m. this afternoon (Nov. 16) to more than 80 international countries. Three-time Grammy award-winning singer songwriter Tommy Torres will host with performances by current nominees Tiago Iorc, Las Migas, Debi Nova and Sig Ragga. Presenters also include current nominees: Paula Arenas, Eduardo Cabra, Cesar Camargo Mariano and Miranda! And, this year's Lifetime Achievement Award recipient, Guadalupe Pineda.
If you're following along the live stream on Facebook Live, exclusive behind-the-scenes coverage with interviews from various Vegas locations, including the red carpet, Latin Grammy Premiere ceremony, backstage and the media center, begin at 1 p.m., local time. The Univision Network will present exclusive "Night of Stars" coverage of celebrity arrivals direct from the red carpet, starting at 4 p.m., local time with commentary on the stars and their fashions. It provides viewers with an intimate look at Latin music's most glamorous event while connecting fans with their favorite celebrities .
In the Record of the Year category, the Latin Recording Academy has nominated "La Flor De La Canela" (Ruben Blades), "El Surco" (Jorge Drexler), "Quiero Que Vuelvas" (Alejandro Fernández), "Despacito" (Luis Fonsi featuring Daddy Yankee), "El Ratico" (Juanes featuring Kali Uchis), "Amárrame" (Mon Laferte, featuring Juanes), "Felices Los 4" (Maluma), "Vente Pa' Ca" (Ricky Martin, featuring Maluma), "Guerra" (Residente), "Chantaje" (Shakira with six nominations, featuring Maluma, who has seven nominations as best singer.)
Confirmed to perform at the 2017 Latin Recording Academy Person of the Year Gala honoring Alejandro Sanz, will be Anitta, percussionists Nacho Arimany and Diego "El Negro" Álvarez, dancer Ismael Fernández, Siudy Garrido, Manuel Medrano, Jesús Montoya and guitarist José Antonio Rodríguez. They join a previously announced group that includes David Bisbal, Camila Cabello, Santiago Cruz, Alejandro Fernández, Luis Fonsi, Juan Luis Guerra, Jesse & Joy, Juanes, Mon Laferte, Natalia Lafourcade, Gian Marco, Manuel Fernández Montoya, "El Carpeta;" Niña Pastori, Residente, who leads with nine nominations, Rosalía and Jimmy Zambrano.
The first annual Latin Grammy's ceremony dates back to September, 2000 at the Staples Center in Los Angeles. The most recent ceremony, the 17th annual Latin Grammy Awards, was held on Nov. 17, last year at our T-Mobile Arena. In 2013, 9.8 million people watched the Latin Grammy Awards on Univision, making the channel a top-three network for the night in the U.S.
The 2017 Person of the Year Gala honored 18-time Latin Grammy and three-time Grammy winner, Alejandro Sanz for his artistry and philanthropic contributions to organizations such as Doctors without Borders, Save the Children and Greenpeace, last night (Nov. 15) at a sold-out ceremony at the Mandalay Bay Convention Center. Past honorees have included Marc Anthony, Plácido Domingo, Emilio and Gloria Estefan, Juan Gabriel, Julio Iglesias, José José, our resident, Carlos Santana and Ricky Martin.
GRAMMY STORIES TV SPECIAL
Four major Vegas headliners and one local resident star will be part of the multiple Grammy winners appearing on a 60th anniversary special of "Grammy's Greatest Stories," set for CBS TV on Nov. 24. The prime time two-hour production was conceived by Celine Dion's Caesars palace producer Ken Ehrlich. She joins with fellow venue entertainer Sir Elton John, Monte Carlo headliners Bruno Mars and Ricky Martin and local Pink. The all-encompassing retrospective is packed with epic moments from the past 59 years of Grammy history with new anecdotes from the star artists on how their performances came to be. "Everybody I've performed with on the Grammys is brilliant and I've learned a lot from them" Sir Elton said." I've enjoyed the experience so much. What I love about the Grammy's is seeing people — the true artists come on — the people who have lasted the test of time. They always give me goose bumps." John Legend, who is often in and out of Vegas with his wife, supermodel Chrissy Teigen, will co-host the special with Carrie Underwood.
AUTO AUCTION
Expect 1,000 cars from 20 nearby states and Canada to go on the block for the first ever Mecum auto auction here at the Convention Center, that runs from today (Nov. 16) through Saturday. The full lineup can be seen at Mecum.com. A 1958 Mercedes-Benz 300SL roadster and a 1965 Shelby 289 Cobra are expected to be highlights of the bidding wars. The list also includes five Dodge Vipers and a rare 1968 Camaro. Previously, Mecum has held successful motorcycle auctions in Las Vegas before this first car auction.
PORN STAR BOOK
The paperback version of porn star Jenna Jameson's life story is being released and once again kicking up a ruckus with her claims that World Wrestling legend "The Undertaker" created a scandal while trying to woo her. One-time Vegas resident, Jenna, now 43, says she was just a 16-year-old teenager working in a tattoo parlor when the legendary wrestler started perusing her. She says at the time he was one of the biggest WWE wrestlers but he threatened to beat up her then-boyfriend and kidnap her. In her book "How To Make Love to a Porn Star" Jenna says she and her boyfriend, Jordan, escaped and never saw him again. "He would put people in coffins and set them on fire in the ring. The scary thing is that character he played was not an act," she recalled. At Wrestlemania, Mark Calaway, who played "The Undertaker" enjoyed a 21-0 winning streak during his 26-year career. Toda,y Jenna who remains one of the biggest stars in adult-movie history, is living in California with her Israeli jeweler fiancé Lior Bitton and their baby daughter. She has twin sons from her relationship with former UFC star Tito Ortiz. The cautionary tale is an unforgettable memoir with her scandalous sexual history and an insider's guide to the secret workings of the billion-dollar controversial adult-film industry.
CELEBRATION
Singer, pianist and actor Harry Connick Jr. plans to celebrate the second year renewal of his TV talk show while appearing at Steve Wynn's Encore Theater this weekend and next. While preparing to receive his star on the Hollywood Walk of Fame next year, he'll be back in the recording studio for a new album. He's still reviewing scripts for Broadway and Hollywood movie roles.
GLITTERING LIGHTS
It's the 17th season of the Glittering Lights drive-thru holiday spectacular out at the Las Vegas Motor Speedway. Nevada's largest light show features 3 million LED lights along a 2.5-mile course. You don't have to drive a car along the route. There's an open-air Santa Tram operated by the Silver State Schools Credit Union folks. Over the past 15 year, Glittering Lights has entertained more than 2.2 million people and the dazzling array is only 10 minutes from the Spaghetti Bowl interchange of Interstsate 15 and U.S. Highway 95. CNN TV described it as one of the best places in America to see Christmas lights. The amazing displays are produced by Winterland Inc. of Marion, Indiana, which have more than 20 years experience of creating unique holiday decorations.
QUICK BITES:
It took five hours and 35 minutes for chef Matthew Kirkley from COI in San Francisco and his assistant Mimi Chen to serve up a stunning meat platter and restaurant-styled dish to win the Ment'or selection challenge at The Venetian to a judging panel, including starchefs Thomas Keller and Daniel Boulud. They beat out the other two finalists (Ben Grupe from St.Louis and Jeff Hayashi, also from San Francisco) selected from hundreds who entered across the country. Matthew and Mimi will now spend a year as the Team USA national Selection team for the Bocuse D'or 2019 world food Olympics competing against 24 other teams from around the globe.
"It's an opportunity to get back-to-back gold medal wins at the international event" Thomas told me.
The duo will train under the Team USA 2017 gold medal winners Mathew Peters and Harrison Turone at Keller's Napa Valley restaurant, ranked No. 1 in survey's across the country. He also has the Bouchon Brasserie at The Venetian. "They are not quite up to gold standard, yet, but they will be," Thomas told me.
They celebrated their American victory at a victory party in Bouchon with such famed chefs as Paul Bartolotta, formerly of the Wynn, Andre Soltner of the International Culinary Center in New York, and 2015 Bocuse D'or silver medalist Philip Tessier.
Explained Chef Keller: "In supporting Team USA since 2009 our silver win in 2015 was the first time ever in 30-plus years we went on the winning platform. Our "Road to Lyon" journey has elevated the culinary arts in America and we are confident that Matthew and Mimi have what it takes to continue to inspire the recognition of America's cuisine and the next generation of great American chefs."
……
• The culinary cuisine of Italy will be captured for the new Osteria Costa restaurant to be opened at The Mirage in February. The coastal theme is carried throughout the new restaurant with a linen canopy and chandeliers that resemble umbrellas and rustic touches to remind of the picturesque villas that cling to the cliffs of the coastline. "It's wonderful handmade fare from Southern Italy," says executive chef Anthony Amoroso, who promises Neapolitan pizzas, handmade pastas and house-made llimoncello drinks.
• Vegas musician Dave Murray won a prize package of over $5,000 including new DW Drums as the winner of the Blue Man Group's 2017 drum-off battle. He was selected over four challengers, each of whom performed a live three-minute drum session in front of judges, who included the Blue Men and Kurt Rasmussen, the professional percussionist, currently performing in "O" by Cirque du Soleil at the Bellagio. The panel voted him the winner because of his unique style, killer drumming skills and creativity.
• Vegas race-car driver Kyle Busch is set to win the Sprint Cup title for the second time in two years when the NASCAR Cup series takes to the tracks for the final weekend of its fourth season at Homestead Miami Speedway this weekend. Kyle has made it to Florida with three prior victories in New Hampshire, the Martisville Virginia Speedway and Dover Delaware International speedway. He needs the one more victory in order to become the 2017 champion. It's his third consecutive year racing for a championship at Homestead and he said: "It doesn't mean a whole lot to make it to the Championship 4 if you don't win it. You know, it's all reset to zero. There are four of us who go for winner-take-all at Homestead. It means a lot. It's what your whole season comes down to. I'm looking forward to Homestead and we'll see if we can bring home another championship to Vegas."
TONIGHT'S TIPS
• The last public appearance of the 93 international contestants for the 66th Miss Universe contest before they start rehearsals and preliminaries takes place with a special dinner on the patio overlooking the Strip at the Hexx chocolate kitchen and bar at Paris Las Vegas. Their international costume Parade of Nations is set for Saturday at the Planet Hollywood. They were officially welcomed there this morning (Nov. 16) by Nathan Armogan, general manager, with responses by Paula Shugart, Miss Universe president, and the reigning queen, Iris Mittenaero, who will crown the new winner on Nov. 26.
• Legendary guitarist Joe Walsh, famed as a member of the Eagles, returns to the House of Blues in Mandalay Bay through Sunday to make up for the September dates he previously cancelled.
• The Latin Grammy awards have a 5 p.m. local start time at MGM Grand Garden Arena for the prime time East Coast TV broadcast Univision.
• Magical duo and reality stars from "Shark Tank" Jarrett and Raja celebrate the grand opening of their new "Magic vs Music" show at the Stratosphere. Here's the YouTube video of their appearance with the investors of the ABC TV network reality show when they sought funding for their new Vegas "Miracles" spectacular:
• Vegas crooner Frankie Moreno headlines a benefit fundraiser for the Mob Museum with classic "Rat Pack" covers at the South Point showroom.
• PBS star singer Giada Valenti performs the songs "From Venice With Love" at Myron's Cabaret Jazz salon in The Smith center.
• The Japanese heavy rock band Boris plays metal, punk, avante-garde electronics, folk and pop in their hard rock show at the Bunkhouse Saloon downtown.
• Propagandhi headlines at Vinyl in the Hard Rock Hotel.