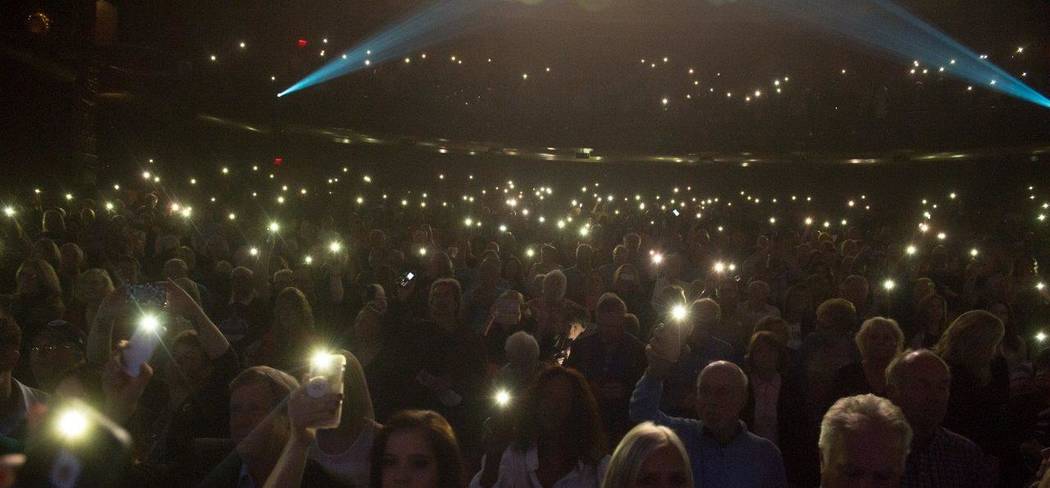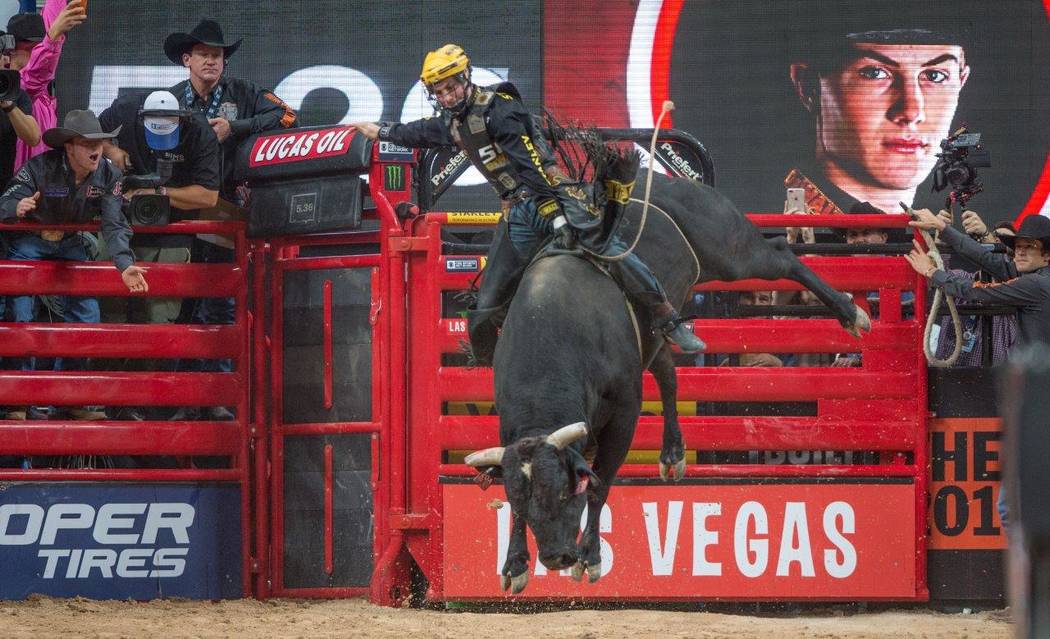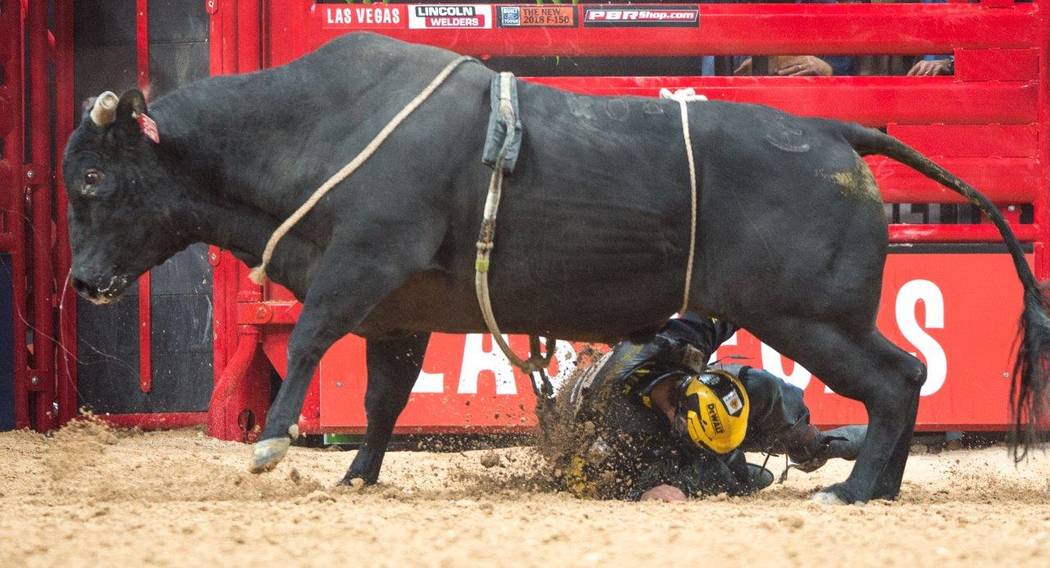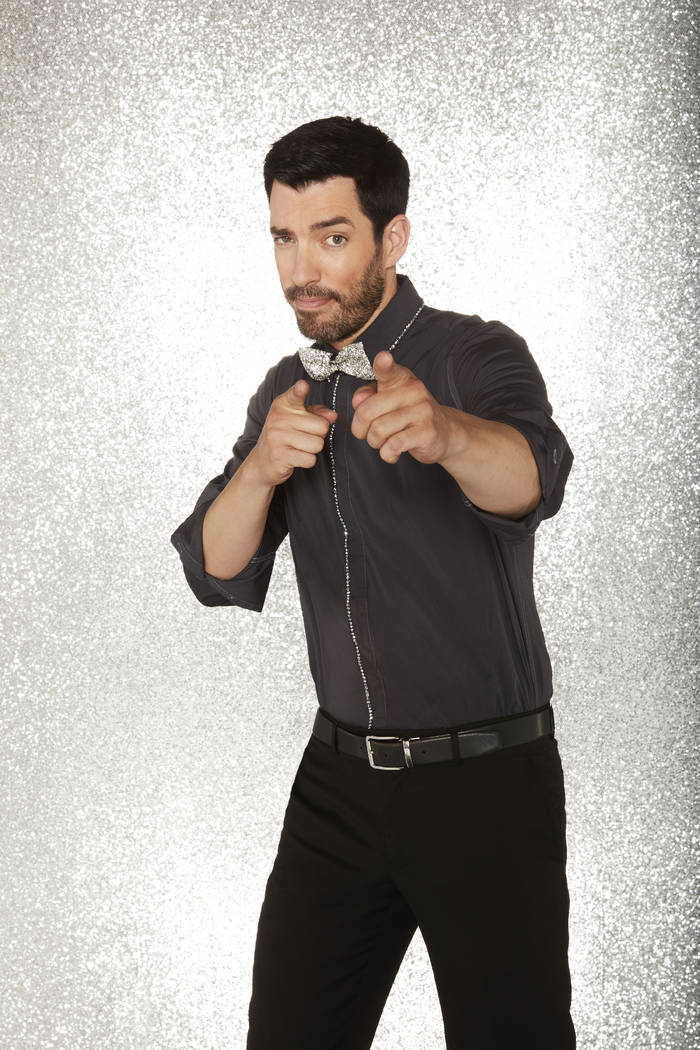 It was so poignant, even the most tough-skinned were moved to tears. The eyes welled up on both the stars onstage and people in the audience of the Vegas Cares show yesterday (Nov. 5) when hand-held cellphone lights lit up The Venetian theater as country band Elvis Monroe sang "We Fight" to mark the tragic Oct. 1 Las Vegas shooting that left more than 500 injured and 58 dead.
Singer Bryan Hopkins and guitarist Ben Carey of the band were just 10 rows from when Jason Aldean stopped his performance as the gunfire began. Their friends, Nicole Ruffino and Nicole Yorba, who were with Bryan and Ben at the Rt 91 Harvest Festival country concert joined them onstage for "We Fight," after singer songwriter Jewel powerfully performed "Mercy" and "Hands."
It was the heart-breaking finale that proved total community unity in the three-hour-plus show organized by volunteer Vegas entertainers to honor the fallen and salute our medical teams and first responders. Our thanks to contributing photographer Tom Donoghue for their photo-souvenir albums of a once-only unique production that proved just how much the showbiz stars of Vegas come together to prove the strength and goodwill of our desert community .
But there were also lighter moments in the massive fundraiser production that had been created in just over a one-month time period. Pop-princess Britney Spears who is winding down her four-year run at Planet Hollywood over New Year's contributed a colorful painting of flowers on canvas. "They represent a new beginning and its in that spirit that we move forward," she said.
Link to Britney's video message:
https://www.dropbox.com/s/5j5iq2pa518e17r/VID_20171025_203831.mp4?dl=0
link to the painting video
https://www.dropbox.com/s/iscf84jpy7btew6/EDIT-File%20Oct%2013%2C%2010%2033%2000%20AM.mp4?dl=0
"I'm so proud to call Vegas my second home and I'm pleased to participate in this Vegas Cares show," she added. It was her second charitable donation of the weekend. She had financed $1 million for a new 16,000-square-foot Nevada Childhood Cancer Foundation campus. It will provide 45 programs and services for children diagnosed with cancer and other life-threatening illnesses.
Bidding for Britney's painting was fast and furious under the control of masterful auctioneer Christian Kohlberg. It jumped from $2,000 very quickly in $500 increments but then stuck at $9,500. We were so close to a magical $10,000 I just had to jump in with that bid — and I won the painting!
In addition to Jewel and Elvis Monroe, Mike Tyson, impressionists Rich Little and Gordie Brown, Penn and Teller, Terry Fator, Tom Green, the Blue Man Group, magicians Lance Burton, Mac King, Murray Sawchuck, Jarret & Raja, plus Kendra Wilkinson and Jai Rodriguez, the Tenors of Rock, and the casts of "Baz," "Mystere," "Fantasy," and "Sexxy" were just a few of the Las Vegas-based entertainers who lent their talents for the sold-out near 2,000-audience benefit.
The women's chorale was made up of Pia Zadora, Kelly Clinton Holmes, Anne Martinez, Janine Valentine and Naomi Mauro. Frankie Scinta led the men's chorale with Clint Holmes, Chris "Zowie Bowie" Phillips, Earl Turner, Bubba Knight, Travis Cloer, Jimmy Hopper, Adrian Zmed, and Sonny Charles. Clint also sang solo the moving "Hallelujah" anthem. Magician David Copperfield and Dan Reynolds from Imagine Dragons appeared via video.
The collaborative effort of many Las Vegas entertainers, producers and business professionals produced by Best Agency chief Ken Henderson, also featured a surprise reunion of 12 dancers in massive feathers, sequins and headdresses from the "Jubilee" show that closed at Bally's in February 2016 after a 35-year run. They received a standing ovation as they high-kicked their way across the stage to a live version of Elvis Presley's "Viva Las Vegas." Nobody shows off our city better than the showgirls who made it so famous.
It was a memorable never-to-be-repeated afternoon that proved Vegas does strongly value and support the doctors, nurses, police, fire and ambulance personnel who care for us. We salute and thank you and pay tribute to the slain and injured of the tragic horrible Oct. 1 shooting. We will never forget.
……
HISTORY MADE WITH YOUNGEST EVER PBR WORLD CHAMPION
There were two superstar cowboys at yesterday's PBR World Finals at the T-Mobile Arena. Jess Lockwood, 20, and last year's Rookie of the Year, was crowned the new world champion — the youngest ever! This year's Rookie of the Year, Jose Vitor Leme followed right in his footsteps by going 6-for-6 to win the 2017 PBR World Finals. Here's contributing photographer, Tom Donoghue's photos of Jess and David Becker's coverage for the Las Vegas News Bureau. New York Police Department 9-11 hero Rich Miller brought in the United States flag for the $1 million prize ceremony as Ryan Weaver sang the national anthem. Jess, who beat out 39 other riders for the top spot, joins three-time World Champion from Brazil as the only riders now to win the World Championship the year after being named the organization's Rookie of the Year.
Jess went 3-for-6 at the 24th annual World Finals, reclaiming the No. 1 spot in the world, following his Round 2 victory. He won the first three rounds, highlighted by 90.25-point rides in Round 1 and Round 3. Jess is the 17th rider to claim the PBR World Champion gold buckle in the PBR's 24-year history and he finished the riding year with earnings of $1,525,292.90 and 4,862.5 world points.
"The money is icing on the cake, but money doesn't mean much and it goes away," he said. "The championship buckle will be with me forever." He had battled back from various serious injuries, including four broken ribs, a punctured lung and a lacerated kidney. "A lot of grit went into this," he continued. "I got pretty banged up this year. You got to cowboy up each and every weekend and make the most of every bull."
Joining him in the PBR record books, Jose Vitor Leme won the 2017 World Finals event title as the only rider to go a perfect 6-for-6 at the five-day event. The 21-year-old Brazilian is now the 20th rider to win the event title and the fifth in PBR history to cover all of his bulls in the process. A semi-pro soccer player in Brazil, and an accomplished competitor in karate, he has only been in the U.S. for eight days. He was named the 2017 Rookie of the Year, earning prize money of $416,000.
"I think I'm still dreaming," he said in holding the event-winning check for $300,000. "I trained and worked hard to win the World Finals, but I didn't think I had a chance to win Rookie of the Year. To accomplish that together is without a doubt the best day of my life."
QUICK HITS
• Planet Hollywood magician Murray Sawchuck is back on the 15th season of "Pawn Stars" — his personal 10th season as the Magic Expert. A very rare automaton is valued by Murray, Rick Harrison and Chum Lee as they go back and forth on prices and history on tonight's History Channel "Pawn Stars" show.
• Reality star and Vegas resident Drew Scott sheds his winning Halloween costume from last week's "Dancing with the Stars" episode on ABC TV for tonight's pre-finals when six former contestants (five winners and one runner-up) return to perform. Drew and his partner Emma Slater will dance to "Both Sides Now," individually and then Rashad Jennings joins them for the cha cha cha version of "Get Up Off That Thing" by James Brown. Drew has made it to the final six but tipsters are saying he's now about to be eliminated.
• The 58-year family owned Freed's Bakery here on Eastern Avenue began a 10-episode series "Vegas Cakes" on its Food Network premiere last night. They were shown creating cake magic for Cirque du Soleil's production of "KA" and our local Triple-A baseball teams, the Las Vegas 51's. Future episodes will feature their food-inspired cakes for Penn and Teller and Wayne Newton and his wife. The unique confections are not only sinfully sweet but works of art!
• The edgy, sexy "X-Rocks" show has moved from the Rio for its head-banging premiere in the Back Room of the Indigo Lounge at Bally's. The rocking debut run starts Thursday and follows comedian Tom Green's new show. On Sunday nights the topless burlesque dancers will be sandwiched between two of Tom's standup comedy shows.
• I recently wrote about rock and roll photographer Neal Preston's new art book "Exhilarated and Exhausted" — a stunning collection of over 300 photos of his unrestricted five-decade access to the legends of music. He was at the Hard Rock Hotel this weekend autographing copies for fans and will return again Friday and Sunday.
• It was more than a decade ago that I had a two-week, guest-starring stint as the narrator in the live Broadway reprise of the "Rocky Horror Picture Show." I'd never done drag before so when Dr. Frank n'Furter transformed me under a Julia Child-like outfit with high heels I tottered and fell off the stage right into the orchestra pit! "Rocky" is returning with a live Vegas cast on Dec. 17 to the House of Blues for fans to dance the "Time Warp" — jump to the left, step to the right — one more time.
TONIGHT'S TIPS
• Serpentine Fire perform their tribute to Earth Wind and Fire at Myron's Cabaret Jazz salon in The Smith Center.
• DJ Rukkus causes a scene at Marquee in the Cosmopolitan of Las Vegas.