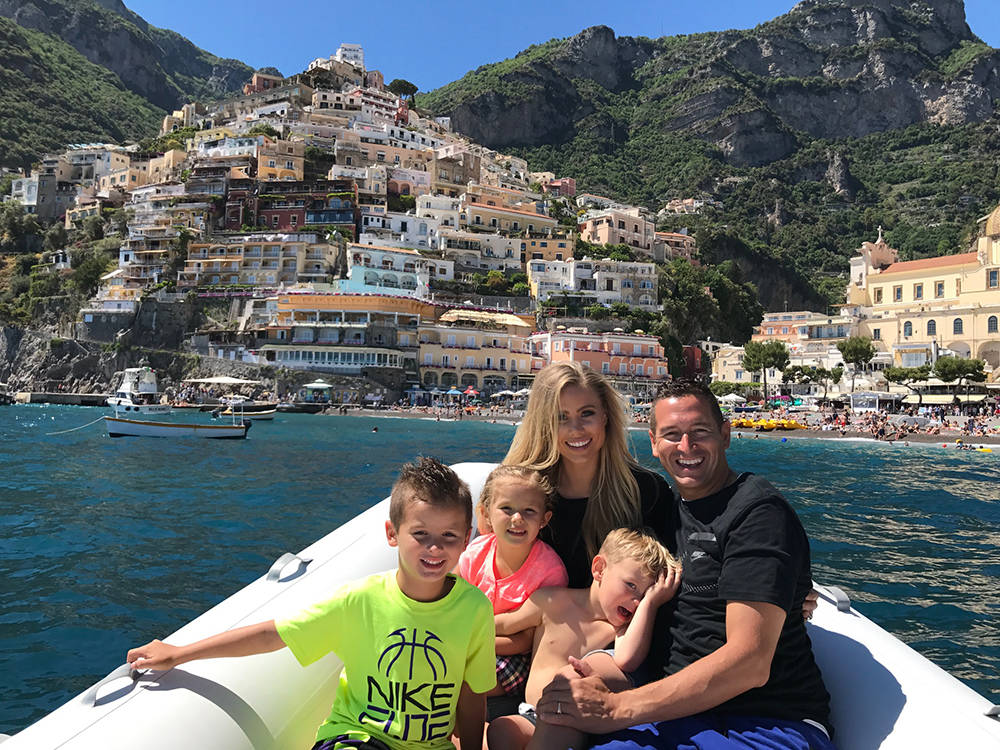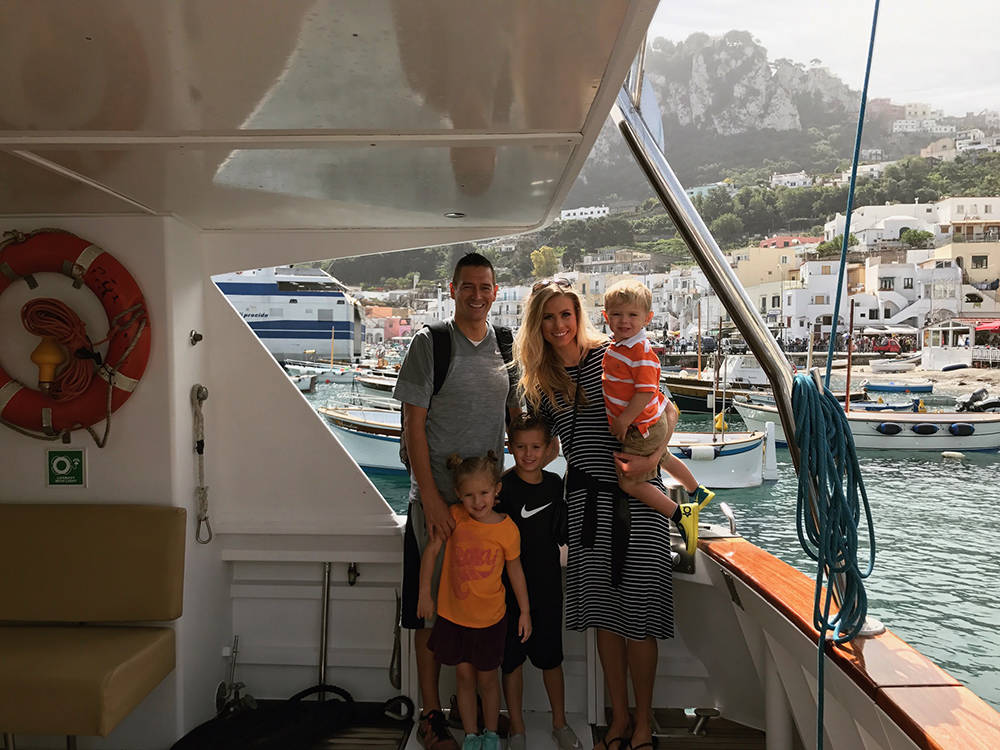 Today, we welcome Scientific Games marketing executive Stephanie Barrett, who is the current reigning Mrs. Nevada. On Aug. 26, She'll represent our Silver State in the pageant for the Mrs. America crown and title.
Robin put 14 questions to Stephanie before his departure and here are her answers:
Q: Thrill of winning Mrs. Nevada?
A: Winning Mrs. Nevada has been one of my greatest accomplishments, but I couldn't have done it without my wonderful family, my great job and so many supportive businesses and people throughout the community. With that immediate thrill and joy, also came a great deal of responsibility. I hope to have a positive impact on as many people's lives as possible during my year as Mrs. Nevada-America.
Q: What it's meant to you and your family?
A: Since becoming Mrs. Nevada-America, my family has been able to experience things that people only dream of. For example, while our family was in Italy on vacation, we were able to volunteer with the Ronald McDonald House in Rome. I feel so fortunate that my family can do charitable work with me! Life-changing experiences like these make all the hard work worth it!
Q: Your regular life in Las Vegas.
A: My weekdays consist of working for the world's greatest gaming company, Scientific Games, while my evenings and Saturdays are filled with attending my children's athletic practices and games. Among all the chaos of work, coordinating athletic schedules, church/church activities, and modeling (as time allows), our house is always filled with extra kids. Now, that it is summer, I can't remember the last day we didn't have at least a couple extra kids in our home and we absolutely love it! A quick, funny story: My husband is a basketball trainer and former Division I women's basketball coach. Our kids absolutely love basketball! Adam, my husband, decided he was going to install a full-size backboard and basketball hoop in our entryway, attached to our wall! As you can imagine, I was a little apprehensive at first, but now I am so grateful he did! My kids and their friends play on it 24/7. Our family even has shooting competitions on it at night before bed. I know its stories like these that my children will be telling their grandchildren.
Q: Your life as Mrs. Nevada in Las Vegas?
A: Since becoming Mrs. Nevada-America, I do a lot of my "meetings" and community service that my children cannot participate in before work or on my lunch. Once a month, I go make something sweet for the Ronald McDonald House on my lunch. Bringing that "touch of home" to the Ronald McDonald House through baked goods is one of my favorite ways to spend my lunch. I really make it a point to not sacrifice this precious time with my children, even if it means getting a few less hours of sleep.
Q: What do you love about living in Las Vegas?
A: There are so many things that I love about living in Las Vegas, the entertainment capital of the world. I love the number of friends and family we get to see as they come for vacations or to visit. I love how diverse the city is. I don't think there are many places in the world that have the variety of food, scenery, entertainment and people that Las Vegas offers. I also love the sun! We rarely have gloomy days and hardly ever have to worry about being cold. But most of all, I love the people and friends I have been fortunate enough to meet here!
A brief bio of Stephanie Barrett:
I grew up in Seattle and San Diego where basketball consumed my life. I received a college basketball scholarship to Arizona State University (a top 25 team in the nation), where I only played one year due to continuing injuries and multiple foot surgeries. After hanging up my basketball jersey, I transferred to Brigham Young University where I graduated with a B.S. in business management and an emphasis in finance. Including my time at Arizona State University, I graduated a year early by completing all my schooling in three years, something not many people can say. After graduation, I got married to the love of my life, Adam, and have since had three amazing children: Cash, 6, Paisley, 4 and Taj, 2. Sometimes, life doesn't seem like it can get any better, and then you become Mrs. Nevada-America! Haha.
Q: What do you love about pageantry?
A: The Mrs. Nevada-America pageant was the first pageant I have ever competed in and there are so many things I love about it. I have met so many incredible people and created lifelong friendships through competing for the title of Mrs. Nevada-America. In fact, my children have even become best friends with one of the former Mrs. Nevada's children. These bonds and friendships for me have been generational! I also love the emphasis on community service and camaraderie to make a great positive impact on the community. "Many hands make light work" and I am so grateful for like-minded individuals who go out of their way to help one another and those in need. Pageantry is also a time to focus on ways you can become a better person, mother, wife, community leader, etc… You are constantly evaluating where you are at as an individual, and comparing it to who you want to become.
makes pageantry a good experience?
A: Pageantry is not only good, it is great! It teaches you so much about yourself and puts you into a sisterhood of people just like you. Everyone has a goal of making the world a better place. Your qualities, skills and strengths are constantly being tested. It helps shape you into being strong, yet feminine, leader in society. Pageants are full of numerous opportunities and life-changing experiences that wouldn't be possible without pageantry.
Q: What have you already learned about being Mrs. Nevada?
A: I have learned so much since becoming Mrs. Nevada, both for myself and for others. I have realized that so many people in the Las Vegas community want to give back but don't always know how. Once they realize how easy it is and that they can do it with friends and family, it becomes a domino effect of community service. I have also grown so much as a person and learned so much about myself. I am grateful for these learning opportunities that continue to help shape me into becoming a better women, mother and wife.
Q: Now, the Mrs. America pageant gets near?
A: After winning Mrs. Nevada-America, it seemed like Mrs. America was forever away. But time really has been flying by! I can't believe it will be here in less than two months. I cannot wait to meet all the incredible women and learn from them as I learned from the contestants of Mrs. Nevada pageant. I cannot wait to form lifelong friendships with these amazing women.
Q: Please give us some details of the pageant.
A: The Mrs. America pageant, which takes place at the Westgate on Aug. 26 at 10 a.m., is similar to the Mrs. Nevada pageant that took place back in March. Some changes include more rehearsals, slightly different interview setup and a morning of prelims. We also add a state costume to the mix. My wardrobe is nearing completion and I am really excited to reveal it all soon! As you all probably know, UFC has recently announced the McGregor vs Mayweather fight for the night of Aug. 26! I am so grateful that the pageant is in the morning so my family and all those who came to support me can watch history be made during one of the greatest fights EVER later that night! I can't imagine a better location for the Mrs. America pageant and the biggest fight of all time than Las Vegas!
Q: How are you preparing?
A: Preparation for Mrs. America consists of some sponsorship meetings, minor diet changes (Thank you, Fruits and Roots), wardrobe fittings (with Elizabeth Calderon of Casa de Calderon), doing some body prep (Thank you, Phaze Laser and Med Spa), LOTS of community service, interview prep (with Krisie), many phone conversations and texts with my pageant directory (Jackie), etc… All the while, I still have to make sure I maintain success in the workplace and in my family/personal life. I wouldn't be able to juggle everything without such an incredible husband, Adam Barrett! He is even my first line of input when thinking about wardrobe. I love to bounce ideas off him.
Q: How do you select the evening gown and the rest of the wardrobe?
A: I work a lot with my husband (Adam), pageant director (Jackie), pageant coach (Kristie), and my dress designer (Elizabeth Calderon of Casa de Calderon) when choosing my wardrobe. I also talk with a lot of the other former Mrs. Nevada's for input, too. Everyone has been so helpful and I trust and value all of their opinions.
Q: Why do you want to win Mrs. America and what will you do as Mrs. America?
A: If chosen to become Mrs. America, I would love to continue my Ronald McDonald World Tour (#RMHWorldTour) where I try to volunteer at as many Ronald McDonald Houses around the world as I can. When my family goes with me to a Ronald McDonald House, it has been so fun to watch my children become pen pals with some of the long-term patients there that they played with and became friends with. My goal during any community service is to positively impact those I interact with individually. My family will continue to be an example to families across the nation. We will show that community service can be done as a family and when done as a family, it will, in fact, draw your family closer together as you create memories that will last a lifetime.
Be sure to check out our other guest writers today (July 9) comedians Dana Carvey and Jon Lovitz who are reunited from their "Saturday Night Live" days in a residency at The Foundry in the SLS Hotel and nightlife guru Marc Jay.