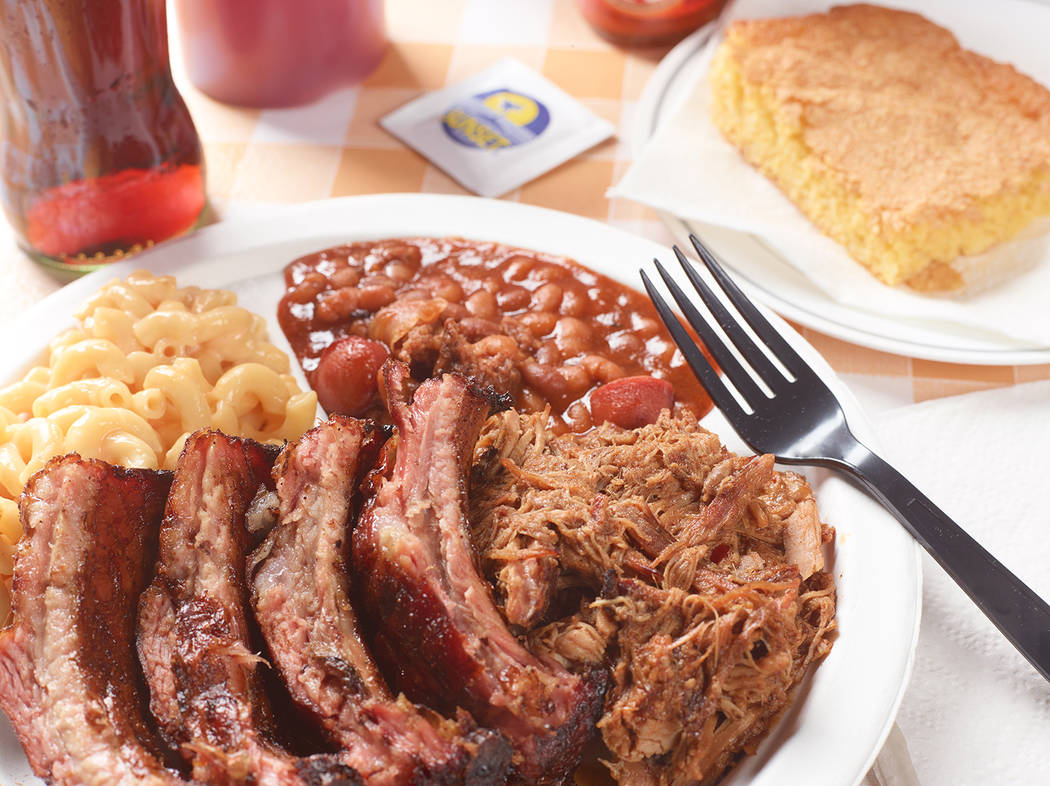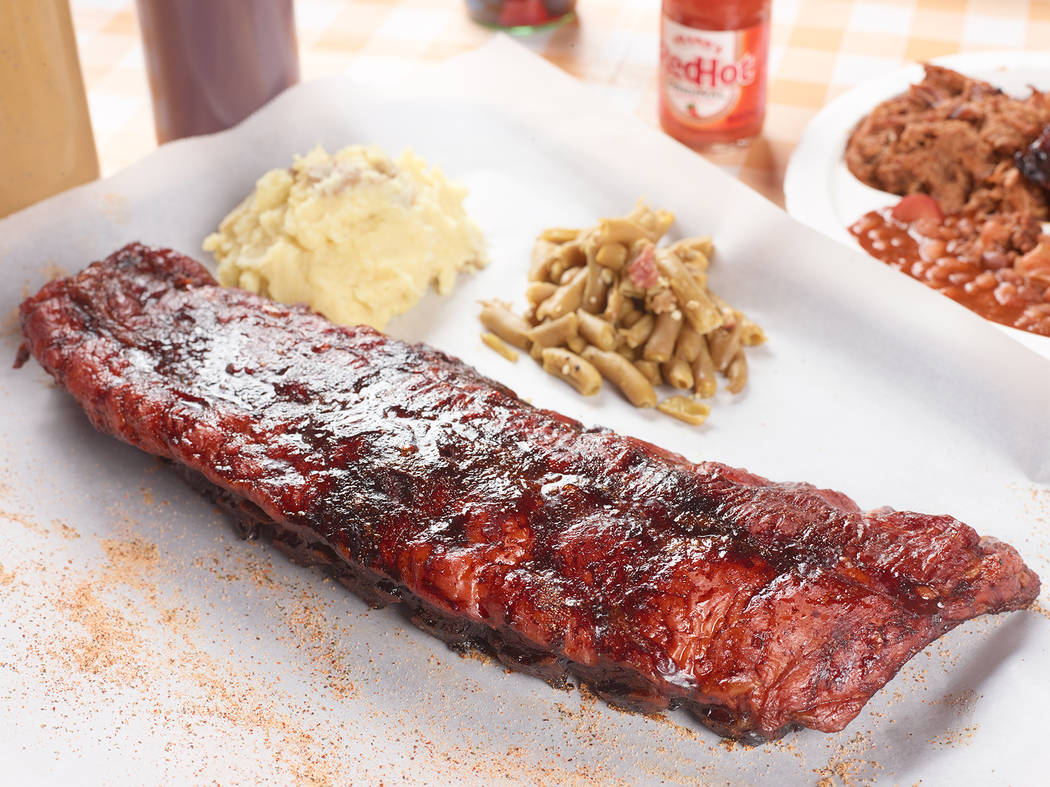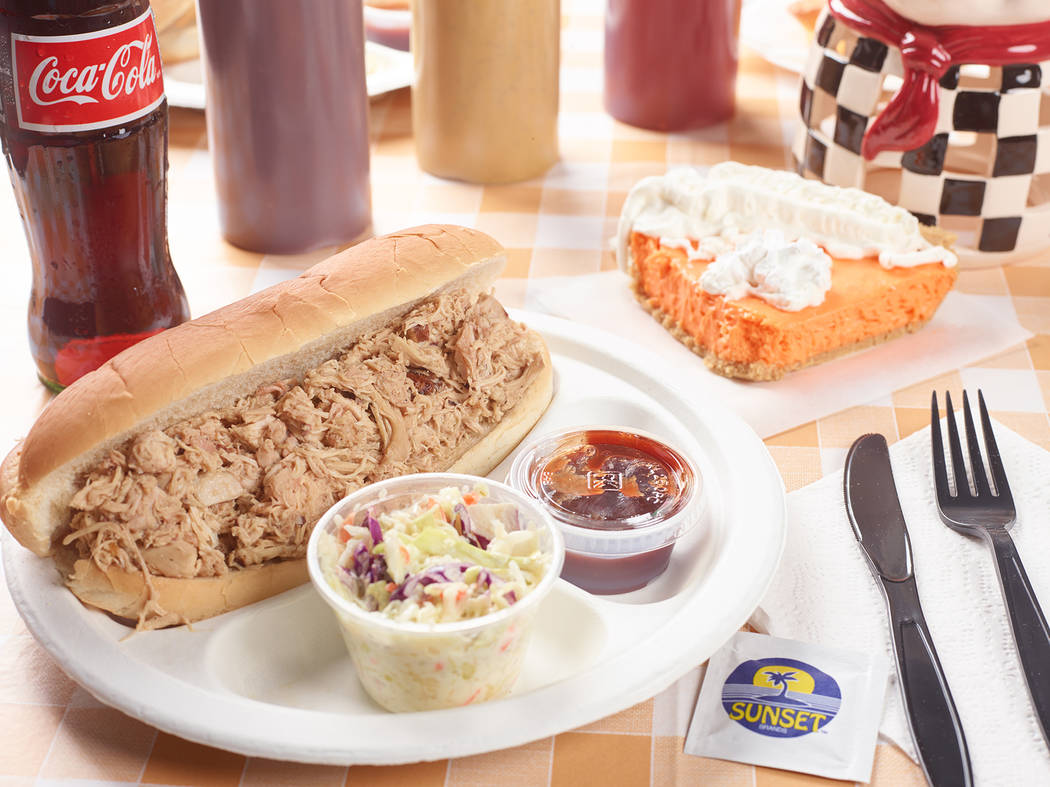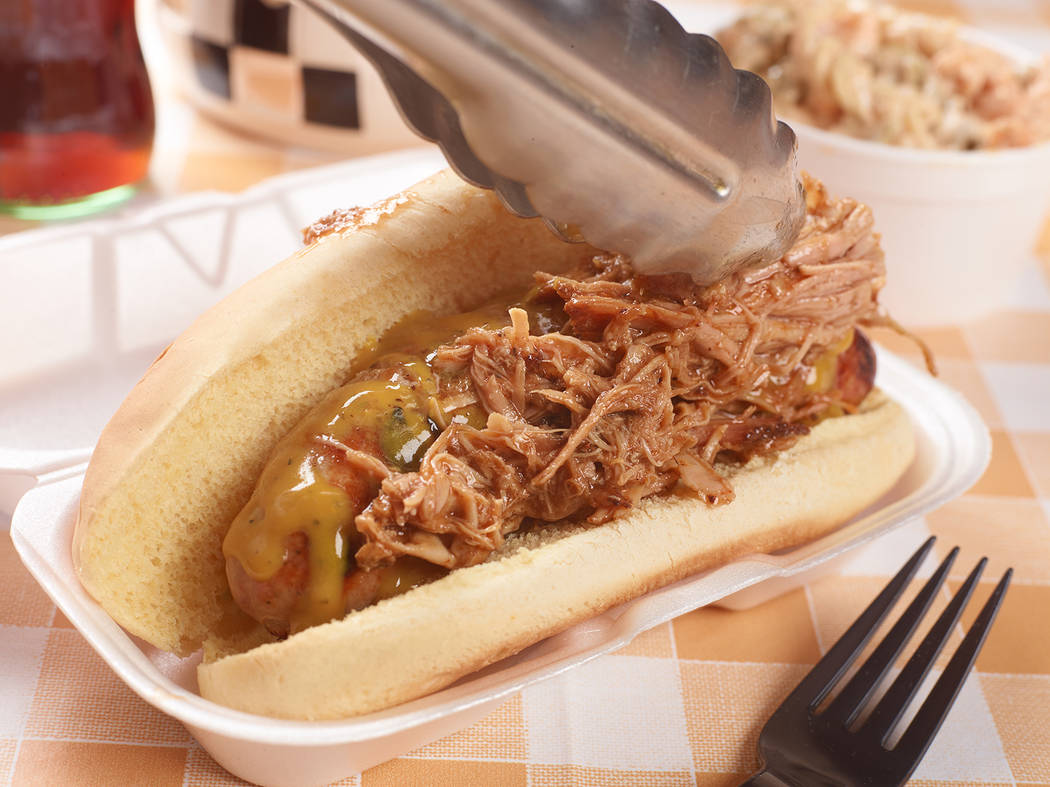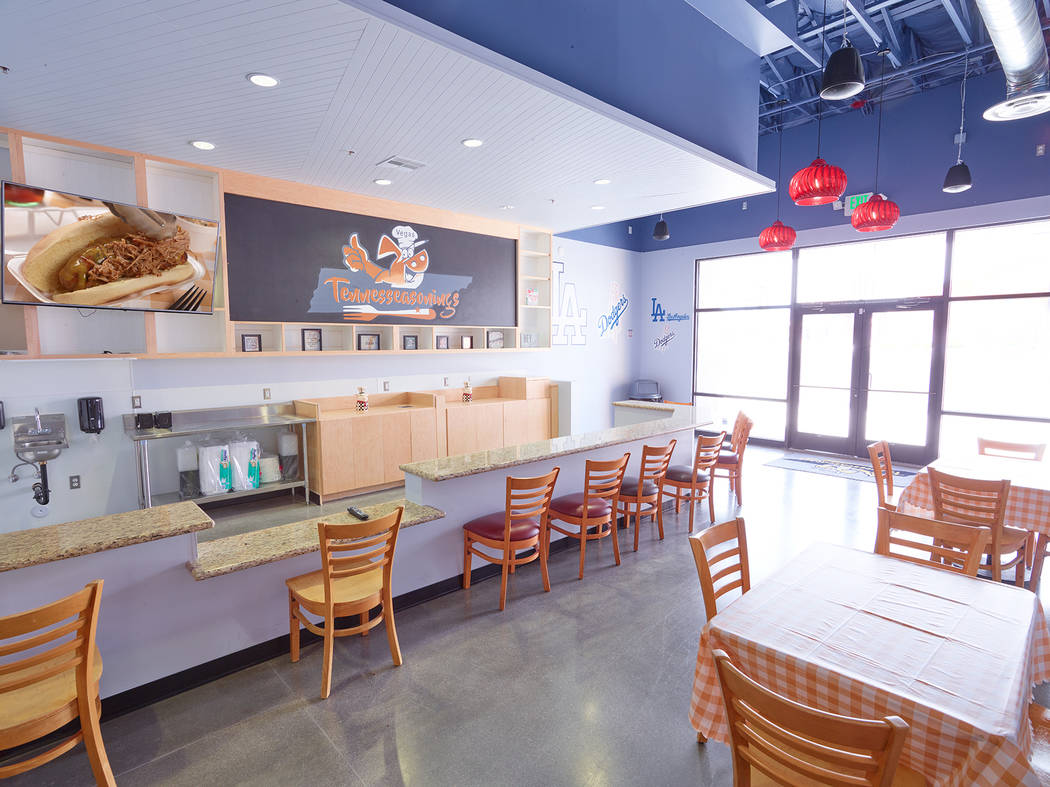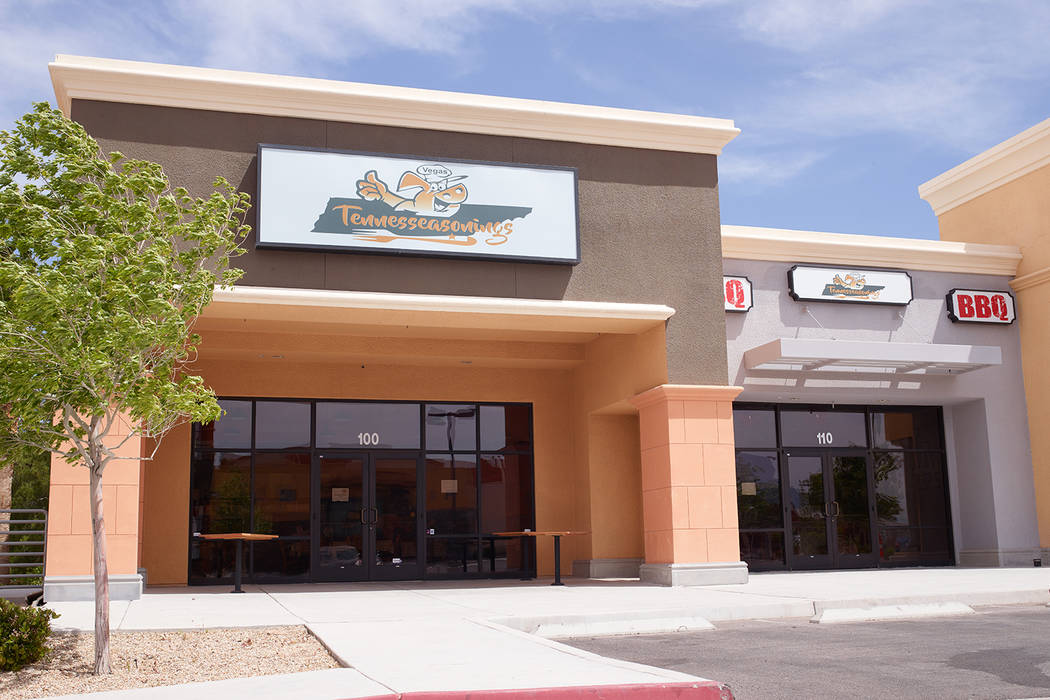 Connoisseurs of Southern barbecue taste treats swear by the smokehouses of Tennessee, and Las Vegas has plenty of them. But on Saturday, the first one from the regional taste of East Tennessee, Tennesseasonings, celebrates its grand opening here and shows up Nashville and Memphis.
Husband-and-wife team Michael and Laura Harris say: "Our recipes are sweet and sultry. Our Chattanooga-based recipes draw influences from several styles, including neighboring Carolina states and specialize in a signature dry rub and distinct smoking process to produce hot, fall-off-the-bone fare."
The quick-serve restaurant and smokehouse Tennesseasonings is now open for business but makes its official debut at 7315 W. Warm Springs Road on Saturday. "East Tennessee primarily focuses on pork and is best enjoyed dry — no sauce required," added Laura.
The couple uphold a longstanding family tradition as restaurant owners. Her roots in the restaurant game began at age 9 in her grandfather's diner, where she spent summers away from home conceiving her own menu ideas and absorbing secrets of the family business.
DOUBLE DINNER
There were two forms of dining for The Delano's Cinco de Mayo celebration. Chef Richard Hoffman created live food stations for the walkabout showcasing his roasted eggplant taquitos, seafood cocktail campechana, braised chicken tinga empanadas and carne asada skirt steak.
Della's Kitchen chef Jay Calimlin served a four-course sitdown banquet of pulpo (octopus), chili relleno croquettes, citrus-braised Puerco pork belly and dulce de leche cake. Brilliantly tasty and complete with glass canning jars of red and green salsas. All were served against a backdrop of jazzy south-of-the-border music by Andy Vargas and The Souleros.
Andy took nearly 20 world tours with his mentor, Carlos Santana, before developing his act and band, and the crowd fueled by five tequilas adored him. Call these Latin funk and R&B ballads "brown-eyed soul." You couldn't have asked for a better way to celebrate Cinco de Mayo.
WHAT MAKES A STAR CHEF?
On a weekend visit to Los Angeles, Los Angeles Times restaurant critic Jonathan Gold posed that interesting question, and I'm curious as to what my colleagues Heidi Knapp Rinella and Al Mancini would say.
Jonathan, of course, mocks the image of a chef tweezing pea shoots and celery root chips into a bowl of quinoa with lacto-fermenting turnips while scattering wildflowers onto a cheese pizza. "In this city of food trucks and pop-up restaurants, guts and grit go a long way toward glory," he wrote.
Jonathan basically wrote that the food scene has become so democratized that you can buy a taco from a food truck that's just as tasty as the food served in a temple of haute cuisine. "The line between high and low has been obliterated," he says. Is the same true here?
MOTHER'S DAY
Just in time for Sunday's Mother's Day, hair colorist to the stars Michael Boychuck has created the perfect last-minute gift. "Time to pamper yourself or your loved ones," says Michael. For every one of his new 24-piece makeup brush set he sells, he'll treat the customer to a makeover at his salon Color in Caesars Palace.
The ultra-soft brushes are vegan and encased in a sleek Las Vegas leather metallic carrying case. The makeover includes haircut, style, manicure and pedicure experiences.
CONGRATULATIONS!
At this year's Loyalty Expo in Orlando, Florida, our Caesars Entertainment walked away with four Loyalty 360 Awards and was named the overall No. 1 loyalty company this year with its Total Rewards program at Platinum Level. It's the third consecutive year that Caesars Total Rewards has won Loyalty 360 nods.