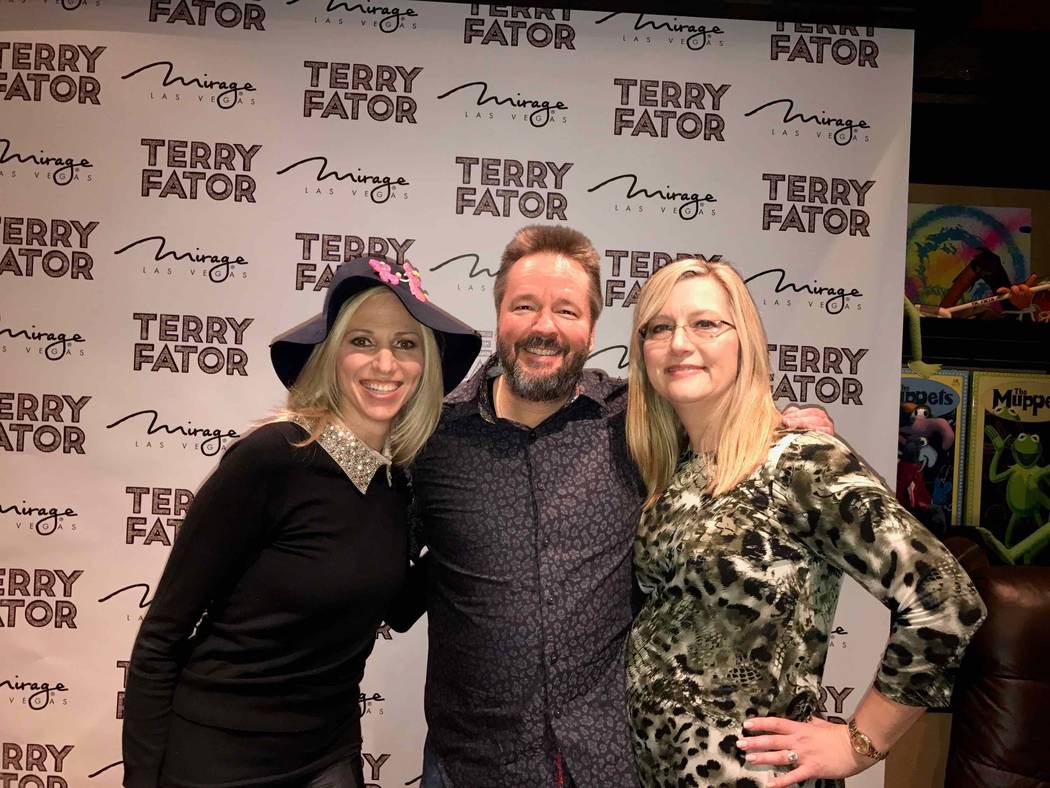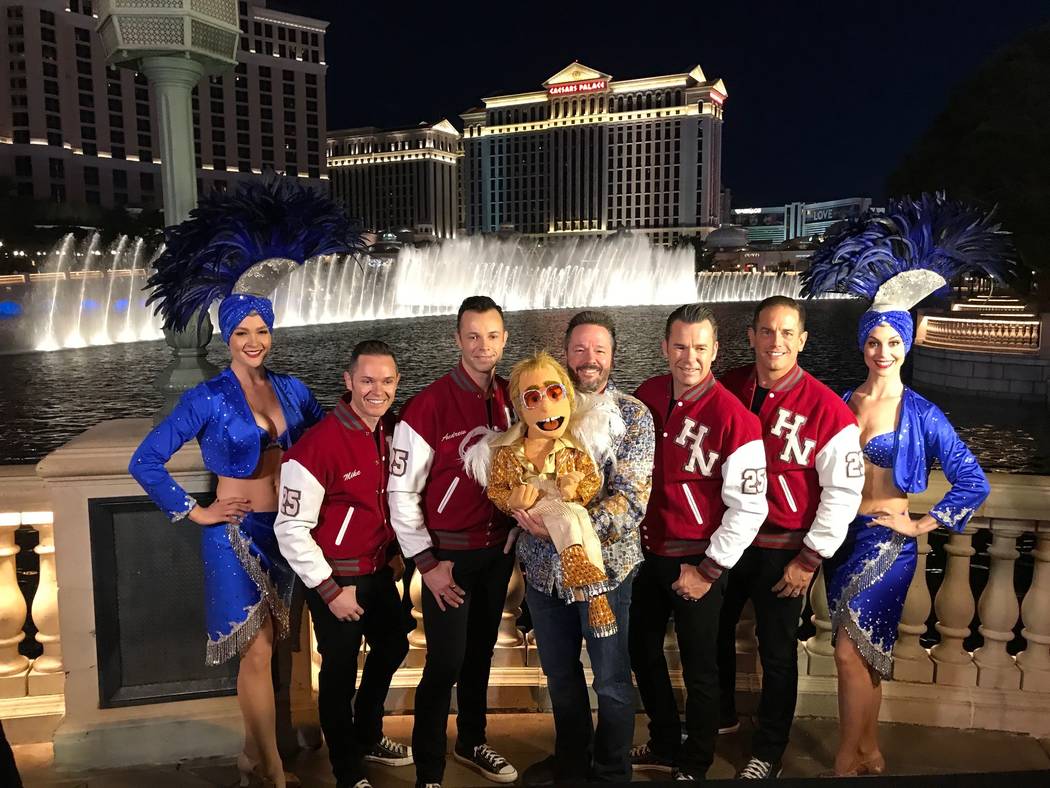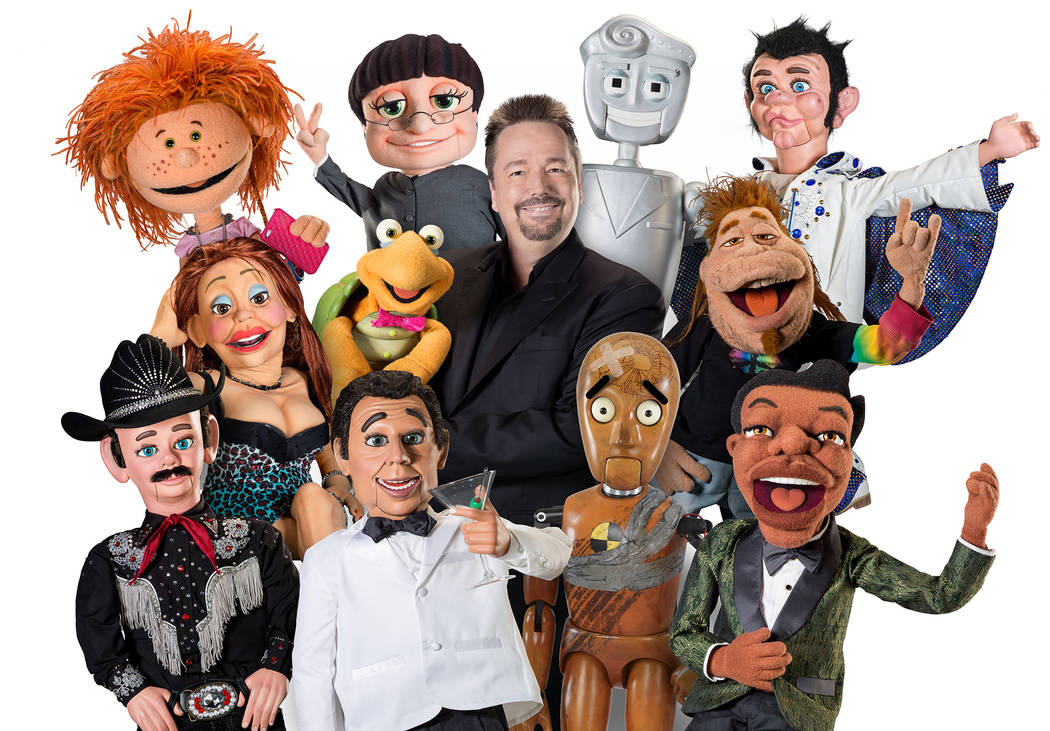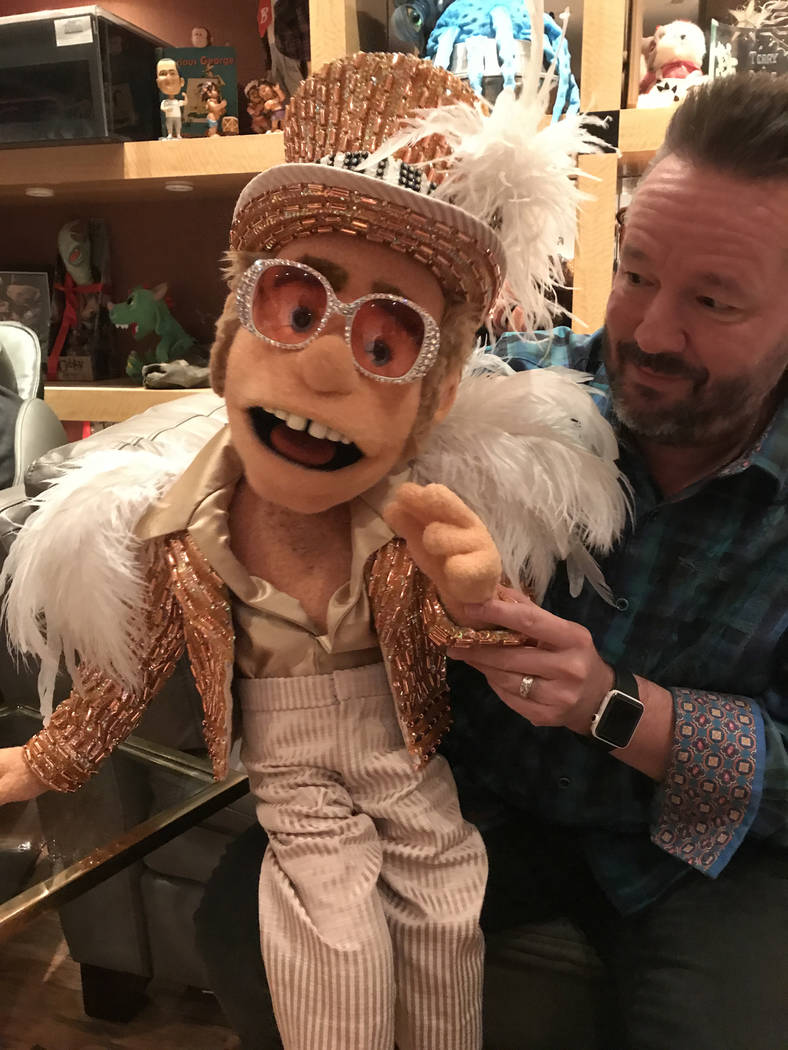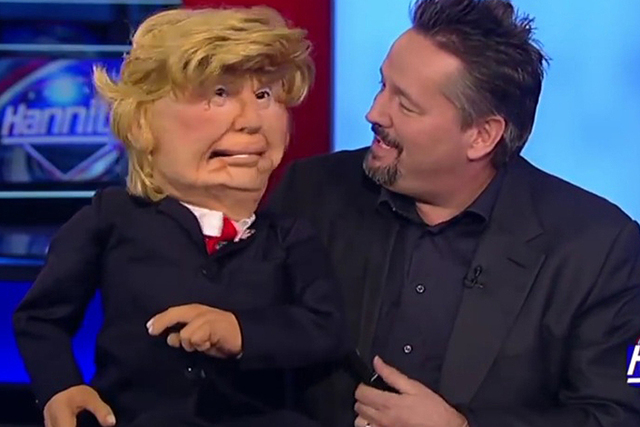 EDITOR'S NOTE: It's that time of the year again when Robin takes off for his monthlong family trip to Europe. He's already visited Athens and Santorini in Greece and is now up in the beautiful Cinque Terre area of Liguria, Italy, before he heads south as usual to explore the delights of Tuscany.
In his absence, a great number of showbiz entertainers, celebrity VIPs, chefs, restaurateurs and our Vegas dignitaries have stepped forward to write their guest columns.
Today, we welcome The Mirage headliner Terry Fator to the guest spot. In addition to Terry's guest column today (July 16) he's also turned creator of a new children's book about his favorite ventriloquist doll, Winston the Impersonating Turtle.
Onstage, Terry doesn't move his lips while performing but now after his regular show, he does get to move his lips with a special show singing in his own voice at the Parlor Lounge of The Mirage July 19 and again on Aug. 23.
Terry is launching the new children's book "Winston," written by Sally L. Kirkham, Ph.D., a leader in learning behavior, and illustrated by his longtime collaborator Pete Mitchell. The book is centered around Terry's most popular character Winston the Impersonating Turtle.
"I love to read, and anything I can do to help educate children and encourage them not only to read but to discover their talents like Winston does in the book is just awesome," Terry said.
Winston's adventures take him through the swamp and the ponds, and from daytime to nighttime as he discovers the sounds made by the frogs, birds and owls. This journey leaves Winston wondering what sounds he, as a turtle, could possibly make. With practice and patience, Winston discovers his true talent. The book also provides easy-to-use strategies to help children beginning at age 5 to develop their reading skills, and is the first of an upcoming series of "Winston The Impersonating Turtle Tales" books.
"Winston" is available online at www.TerryFatorShop.com for $15, plus applicable shipping fees and taxes, or at the retail kiosk outside the Terry Fator Theatre before and after the "Terry Fator Tonight" shows.
Here's Terry with news that even Robin knew nothing about!
……
There are two questions I get asked more than any others: The first is, what happens when I have a cold? The answer is: All my puppets sound like they have colds. The second question I'm often asked is: How do I develop new characters? And that's the theme of this article.
We have a tradition at my show at The Mirage; every March, to celebrate my anniversary as a headliner there, I introduce a new character for the fans. A few years ago, there was Berry Fabulous, the character who is my "attorney"; later there was Fernando V. Francisco, a combination of Ricardo Montalban, Julio Iglesias, the "Dos Equis Most Interesting Man in the World" with a dash of Antonio Banderas's "Puss 'n Boots" from "Shrek." Both characters were created to fulfill a need in the show, and to allow them, with a little help from me, to perform songs and comedy bits that fit their characters.
However, in the past few years, I decided to change things up and develop characters based on real people. There are two reasons for this. The first is that as I begin touring internationally, I find that well-known celebrities translate well; and second, I find the audiences here at The Mirage, and when I tour in the U.S., go wild when they see characters based on people they know.
That's why my two newest cast members are Donald Trump and Elton John. To be honest, when I came up with the idea for Donald several years ago, it wasn't under the expectation he might win, it was simply because I knew his larger-than-life personality would make an amazing character.
From day one, the reaction has been amazing. My Donald is non-political, he's just "The Donald" so that every member of the audience, regardless of political party, loves his routine. My Donald has even been on television a number of times, answering questions and singing.
The other real life character I debuted was for my eighth anniversary in March of this year is Sir Elton John. The Elton puppet not only has a perfect likeness of the real Elton – so much so that he could double for him in concert — but it gives me a chance to perform a number of the music legend's classics.
The process to create one of these characters can take six months to a full year. First I come up with the celebrity I'd like to feature in the show. Next, I decide how he or she will fit within the framework of the show and I begin work on a routine, choosing the songs and writing the jokes. I choose songs people will recognize and ones that I can sing with the same voice as the artist … without moving my lips.
After a month of planning, I review drawings, work with the experts to design the puppet and then after the puppet is built, I have weeks of rehearsals to get the routine just right. We then introduce the puppet in the show and after tinkering and fine-tuning the routine, I have a new cast member that everyone can identify with.
Which brings me to the third question I'm asked a lot lately: What celebrity will be the new puppet in 2018? I have a few in mind and you'll have to wait until March 2018 for my final decision … but let's just say I haven't ruled out my new puppet being one of the most beloved people in show business … someone who could do a television show about the puppets' lavish suitcases, cubbies, lifestyles and closets they live in—the great Robin Leach!
Be sure to check out our other guest column today (July 16) by Tom Zaller who has brought many exhibitions to Las Vegas including the current Real Bodies at Bally's.