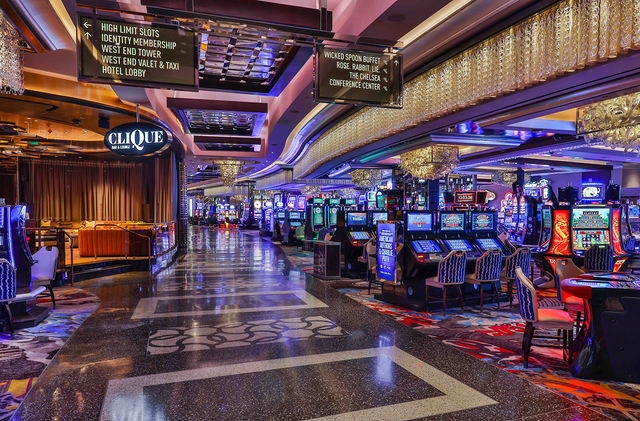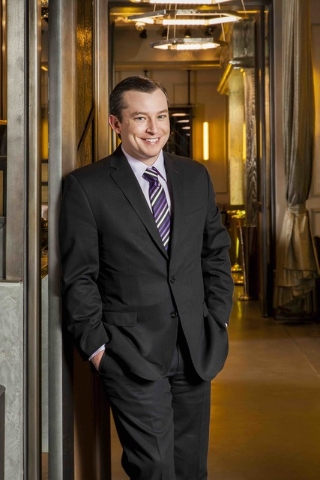 Editor's Note: Robin Leach is working from the cooler climes of La Jolla near San Diego for the remainder of this hot month in advance of our newly designed website launching shortly. We'll continue with our guest columnists until his return for Labor Day Weekend.
Today, one of our guest columns is by Dan Hill, who created The Rise Lantern Festival in the desert outside our Las Vegas Valley. Our other guest column is from Kevin Sweet, vice president of Slot Operations and Marketing at The Cosmopolitan of Las Vegas, who tells us of gaming floor changes. Here's Kevin:
By Kevin Sweet
I thoroughly enjoy writing and haven't had the time or reason to do much of it since my professional career began a decade ago. So when the opportunity to step in and write this piece came up, I jumped at the chance. Deciding how to use my 600 words was the real challenge!
While it didn't please my mother, I pulled my first slot machine handle when I was 4 years old and was in love with the experience from the start. (It was in my aunt's house, not a casino.) I knew from that moment on that the gaming business was where I wanted to be.
From bingo in the local fire hall to poker nights through school, I just loved the thrill and social setting that gaming delivered. As a casino operator, it is my goal to run a great slot floor with good paybacks, a rich loyalty program and a staff who provides world-class service.
In the 18 months I've been at The Cosmopolitan, I think we've made great strides in becoming the premier gaming destination on the Strip, with many more still to come. The Las Vegas casino itself is ubiquitous – we all have slot machines, table games, a sports book, rooms to sleep and places to eat and drink.
So why play at one location as opposed to another? More specifically, if I was allowed to gamble at my own property, why would The Cosmopolitan be the place where I would want to wager my hard-earned money?
Well, let me start by sharing just a few things we've been working on throughout the last year.
Whether you're a Millennial or a Baby Boomer, our new Race & Sports Book powered by CG Technology is the most exciting place to hang out on our casino floor. With gaming, sports, shuffleboard and a great bar, it really is the place to be.
Anyone who spends time at The Cosmopolitan is rewarded for joining our loyalty program, Identity Membership & Rewards. Points are earned for total spend across our resort, not just while gaming. With an easy conversion of 100 points equaling $1 in comps or free slot play and lucrative slot point multipliers, Identity really rewards its members.
For the high-stakes gambler, we built an all-new High Limit Slot Lounge, expanded The Talon Club, our exclusive high-limit gaming lounge, and recently finished renovating our main floor High Limit Table Games room.
The Cosmopolitan also has plenty of places to eat, and in just the past four months we've opened four new food-and-beverage venues, including Eggslut, which serves the best egg sandwich you'll find on the Strip.
On top of that, we have three more opening by year's end. There are quick eats, fine dining and everything in between. You can even use your Identity card and pay directly at the outlet with your points.
I wasn't provided enough inches of column space to do justice to our rooms, spa and so much more. I can say that once you stay in a room with one of our signature terraces overlooking the Strip, you'll struggle with staying anywhere else again.
I don't think that I could do my job to the best of my ability if I wasn't a player myself. I know the thrill of victory, agony of defeat and absolute joy of getting back to even. There are countless choices of places to play in town, and I think many of you will be pleasantly surprised at the experience and service you'll receive at The Cosmopolitan of Las Vegas. I hope to see you soon.
Be sure to check out our other guest column today from Dan Hill, who created The Rise Lantern Festival about to celebrate its third year as an attraction outside the valley drawing visitors from around the world. Robin also prepares his Sunday Life stories that includes 2016 Mrs. Nevada-America Lauren Cahlan of Summerlin as she prepares for the 2016 Mrs. America Pageant at Westgate Las Vegas on Saturday, Aug. 27, with the hope that she'll win and go on to the Mrs. World Pageant in South Korea in October.