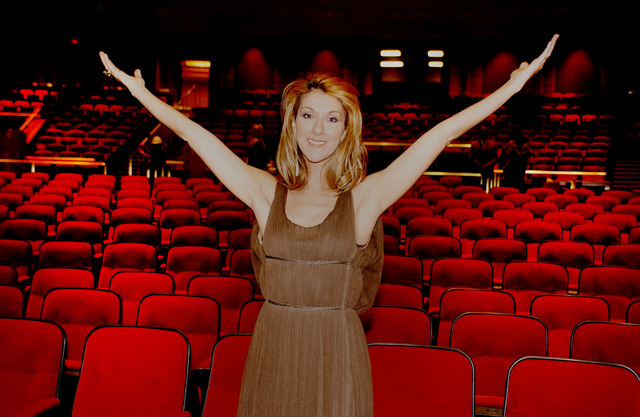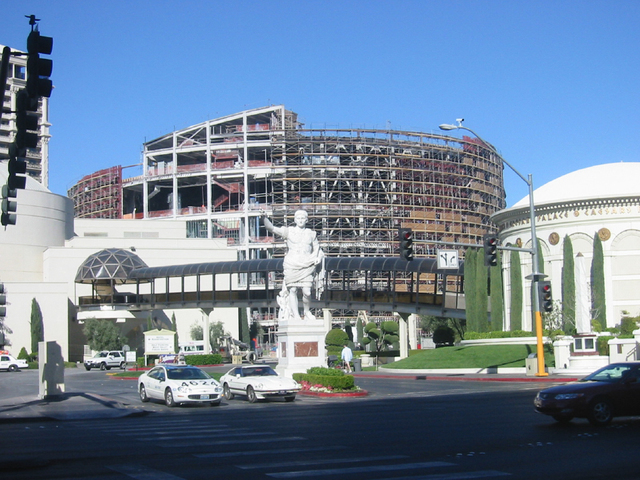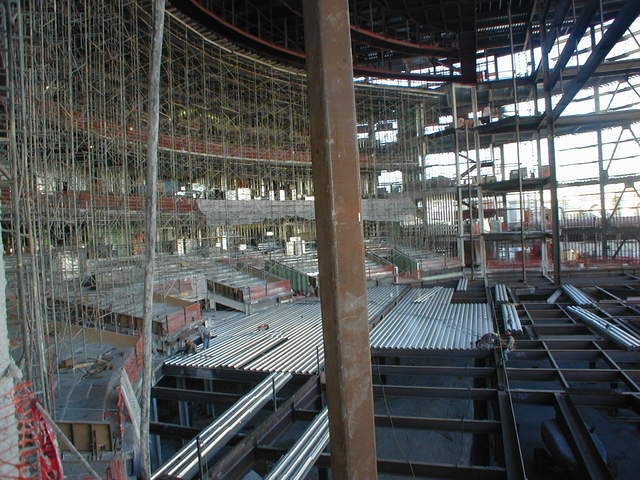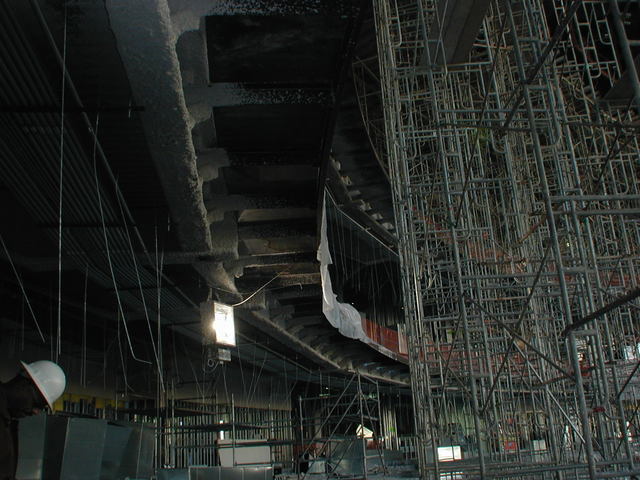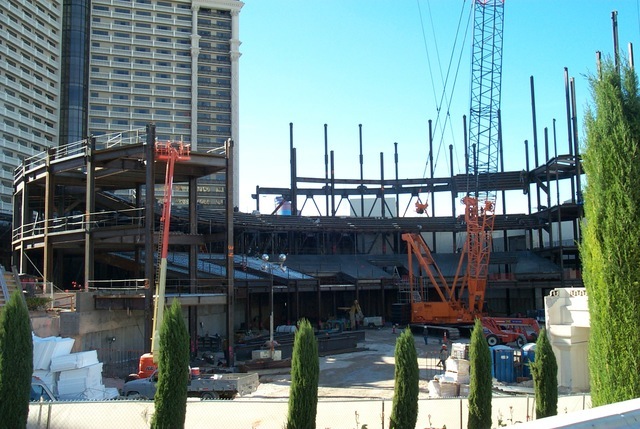 Here in Las Vegas, we take The Colosseum at Caesars Palace for granted, but, in global terms, it stands as one of the most remarkable buildings in show business history. On Oct. 8, superstar Celine Dion will celebrate her record-breaking 1,000th performance there — thanks to her late husband and manager Rene Angelil, who enthusiastically supported the building from the get-go.
It's gone on to become Venue of the Decade per Billboard in 2010. In the last 12 months, nearly 350,000 fans have walked into its majestic structure and spent $40 million-plus on 92 shows. Since opening with Celine and Justin Timberlake hosting a CBS special, The Colosseum has consistently ranked No. 1 for venues with 5,000 seats and less. For the first few years, it was one of the busiest theaters in the world and had the greatest attendance of the decade.
The edifice that Celine built from Rene's stubborn belief has hosted the world's biggest headliner entertainers, from current icons Sir Elton John, Rod Stewart, Jerry Seinfeld, Mariah Carey, Reba McEntire and Brooks & Dunn to past favorites Shania Twain, Bette Midler and Cher.
It was March 2003 that AEG Live Concerts West chiefs John Meglen and John Nelson opened the duplicate of the Roman Colosseum with Celine. The bookings of some 70 annual shows are planned for as long as two to three years.
I talked with John Nelson about The Colosseum by Las Vegas' Perini Building Co. and its extraordinary performers who call it home. When The Colosseum began construction, the nearby Magical Empire was still standing — although shuttered and dark — before its conversion into what is now Omnia.
John told me that when The Colosseum was contemplated and constructed, it was a parking lot and outdoor space next to the casino's defunct Circus Maximus showroom that had opened in 1966 and closed in 2000. It was unused space and a rare opportunity for a theater to be placed so close to the casino floor.
The decision to build a theater with 4,296 seats for $108 million, exceeding Cirque du Soleil's O theater at The Bellagio back in 2001, was unheard of even for Las Vegas, which does everything on a grand scale.
It was. The business model so widespread at that time was Cirque's theaters, just half the size we contemplated. It worked for Cirque because they did two shows every night, but when we're asking one singer to come in and do a show three, four or five nights a week, which was the original plan for Celine — that was her schedule — she couldn't do two shows a night.
Nobody could because it would just be too taxing on the vocal chords. So, instead of two shows, we had to have one show with double the size of the seats. There was really no venue in Las Vegas of that size at that time. It was a mass problem; double the size of a Cirque theater in order to make the economics work.
How did this ambitious plan come about? Did Rene believe it would work for Celine?
Rene had been working on this idea for some time with Arthur Goldberg, who ran Caesars Palace. They came to an understanding to do a show at Caesars after his death. New management at Caesars still liked the idea and was prepared to gamble on building The Colosseum but wanted an independent producer to take the risk on the show.
That budget was large, if not more than the construction of the building. The risk of producing the show for the years in that first contract was even greater than the $95 million to build the theater.
John Meglen heard of the plans, met with Rene and in a very short time put together the deal for AEG Concerts West to produce the show. He went to Florida with our owner, Phil Anschutz, met with Celine and Rene, and they shook hands on a deal.
There was no hesitation on Rene's part, none on AEG's part to walk off this giant cliff and attempt something that had never been done before? Everybody else said your decision was madness.
Others didn't understand the idea. It was a pretty popular past time back then before the show opened when the deal had been announced. It was on sale but wasn't open yet to publically state that it wouldn't work. The naysayers said it would be the HEAVEN'S GATE of live theater.
We all know Celine's incredible strength and popularity, but why did The Colosseum work? What was it about this theater, the building that eventually became the No. 1 showroom in the world?
One of the great voices of her generation of the century, Celine teamed with an amazing creative genius in director Franco Dragone, who created a unique spectacle along the lines of the fantastically successful Cirque shows, which he did with MYSTERE and O.
Finally, the building was aligned with a property that was famous already for a legendary string of entertainment: Caesars Palace. All the stars aligned, the idea worked, and Celine stopped touring for years.
Her fans from around the world who wanted to see her had to come to Las Vegas. Celine's a unique performer, and she has this massive popularity in two different worlds — in the English-speaking entertainment world and in French-speaking countries.
Was it also because the building was so unique?
I don't know if there had been a theater of this scale that was in a round shape. The show wasn't in the round, but the building was round. That meant that the audience occupied one half of the circle, and the stage occupied the other half. Everybody was close to the front edge of the stage.
Was that a unique design at the time?
Most theaters then were rectangular shaped. The architects at Sceno Plus took a great risk in resurrecting an ancient idea of building this theater that was entirely in the shape of a circle. The architects with Franco Dragone presented their ideas to Celine and Rene. You remember at that time, they came up with another ancient theatrical concept of raking the stage.
The stage was at about a six-degree rake, so not only was everybody close to the stage because it was one half of a circle facing the other half of the circle, but the stage itself was raked up at six degrees to make it easier to see everything going on the stage all the way to the back. Celine performed on that slope every night dancing with 52 dancers for five years.
Was the raking also unheard of at the time?
Yes. It's theater designed for Broadway, but I hadn't seen it on such a large scale before. It worked for her show, but it was a complete disaster to try to bring in any visiting shows. Certainly, when Elton joined Celine in the lineup sharing the Colosseum in 2004. It was really hard to figure out how to roll his piano out there without it ending up in the front row of the audience mid-show!
It's a huge stage. Was it tougher on Celine physically than perhaps anybody else because of the raking with all the dancing and walking?
Yes. Because for those shows, 717 shows in those first five years running around with all the dancers every night for 110 minutes five nights a week 40 weeks a year, it was really challenging. The raking was removed after that first residency ended in 2007.
It wasn't because of the fear of Elton's piano rolling into the audience. It was a practical matter for the theater to become welcoming for visiting shows, for it to work for all the other shows that have come since. The stage had to be flattened.
Do artists fight to headline at The Colosseum?
Now it's become a very popular concept for artists to spend at least part of the year in Las Vegas. Making an income but avoiding the rigors and expense of touring. It's expensive to mount tours with trucks, buses, transportation, lodging and large crews to move a show every day. It's a more efficient business model to stay in Las Vegas and let fans come to see you.
With Celine's 1,000th show Oct. 8, the rotation at the moment has been Elton John, Rod Stewart, Reba McEntire, Brooks & Dunn and Mariah Carey. Does Mariah do another residency next year?
She has one more run in her schedule, April to May. We have to give a shout-out to Jerry Seinfeld, too, because he's performed there without interruption longer than anybody else at this time. He started in early 2004, and he's done his six shows on three weekends every year since the beginning — 74 shows in the Colosseum.
Even though The Colosseum is coming up on its 14th anniversary in March, there's nothing that really needs to be done to it? Do you ever talk about changing anything?
There's been a lot of advances in technology. When we opened in 2003, it was with a theater that was constructed in 2002. That beautiful 110-foot- by 34-foot-tall HD LED screen is now 15 years old. I don't have a TV at home that's 15 years old.
It still has never failed for one minute of one show. It's still a beautiful screen, but there are different things you can do now with much lighter electronics that we would love to be able to do. There is a plan now for upgrades to the LED screen in The Colosseum. Next year, probably.
It seems funny to talk about a building rather than a celebrity, but the building has become a celebrity in a sense?
It has. John Meglen used to call it the Radio City of the West. One of the largest stages in North America. In over 2,500 shows in these years, almost 10 million guests through The Colosseum. It's become quite a famous personality in its own right, and it's got many years ahead of it.
So Celine's 1,000th show Oct. 8. How long does she continue? Who might be waiting in the wings?
As long as she wants to be singing. She's committed through 2019 at the moment. We're always working on ideas because each one of these five artists who are in rotation started at a different time. It's all staggered. We're already working on ideas for future residences at The Colosseum. All these things are organic, so we would love to ask Mariah to stick around after the spring and continue performing if she's enjoying it.
We're not far enough down the road with anybody else at the moment to announce. Rod had signed on for at least another two years, I think. People do love performing here because the intimacy, the connection with the fans. Because these are artists who when they are touring, when they're on the road, they're in arenas or stadiums. This is a different experience for them.
What did Celine singlehandedly contribute to The Colosseum and the economy of Las Vegas?
Celine was the only artist contemplated to be performing in this building when it was thought of, created, designed and built, and it opened with the schedule of 200 nights a year with Celine and her 52 dancers and her band in A NEW DAY. It's 1,000 shows, and there are no signs of slowing down. She's asking for more shows all the time. She's back in her groove. She loves to sing.
Like Cirque before it, Celine and The Colosseum established a new business model, or at least resurrected an old business model that had been out of favor for performers to call Las Vegas home and to attract audiences from all over the world to travel to Las Vegas to see them. There had been The Rat Pack in its decade, Elvis in his two decades, then Cirque, then it took Celine to re-establish this business model, but on a much larger scale.
Celine has done this for all these years for 1,000 shows with 4,300 seats every night. She has affected international visitation to Las Vegas, flight schedules from Canada, from the U.K., from France, and now direct flights from China. Visitors come here for the unique entertainment that this city offers, and a large part of that are for the performers in The Colosseum and Cirque.
It's extraordinary, isn't it, that it all rests on the shoulders of a few. We're in the worst entertainment year in Las Vegas' history: Fourteen shows have closed since Jan. 1. Another five are on the rocks. Why do some close, and why do some just go on charging down the tracks so well? Is it the artist, is it the building, is it the production?
One is the changing demographic of visitors getting younger every year. If you look at the LVCVA reports, the visitors are getting younger and drawn and attracted by new kinds of entertainment like nightclubs. That explosion of the nightclub business in the last decade has siphoned part of a generation of potential audience for shows.
That's made it hard for midsized and smaller shows in Las Vegas. People still love to come see spectacles that they can't see anywhere else and to see great entertainers. We're confident in the future of this business of presenting these great stars. People still want to share a room and a couple of hours with their favorite singer.
In terms of presenting shows, is it the intimacy of The Colosseum that wins against the vastness of a T-Mobile Arena?
They serve different functions. T-Mobile allows us to bring shows of a different size into the market. Mostly touring rock and roll and country shows. But also a venue for performers who aren't touring anymore like George Strait to come and still be able to share experiences with his fans, just on fewer nights per year. George is doing this six or eight nights a year. Celine is doing this 70 nights a year. It's a tradeoff of scale and intimacy.
Celine wants to do more?
She's always ready, always asking to do more now. It's remarkable especially acknowledging the fact that when she was off for her summer break, she sold out 28 shows in Canada, France and Belgium. There's still a lot of life in The Colosseum and still a lot to try. I hope this building lasts as long as its namesake in Rome.