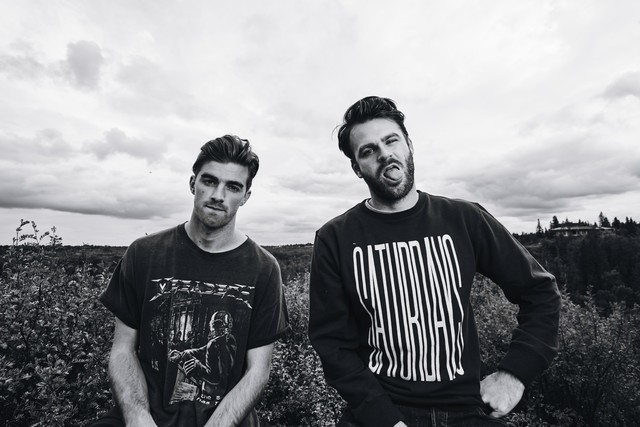 TONIGHT IN L.V.
The Chainsmokers are at Omnia in Caesars Palace. Don't let them down!
DJ Crooked plays it straight nearby inside the Heart of Omnia.
Stretching their talent, Spandex Nation performs at First Street Stage on Fremont Street Experience in Downtown Las Vegas.
Empire Records rules nearby at Third Street Stage.
And keeping it country, The Randy Anderson Band headlines Saddle N Spurs Saloon on Jones.
TOMORROW IN L.V.
When one thinks of wine in North America, Napa and Sonoma vineyards of California immediately come to mind, but grape lovers are going gaga over the production from Mexico's Guadalupe Valley about an hour past the San Diego crossing. Restaurants and hotels are springing up among the new, hip vineyards there.
I'm off to explore it for an article you'll read in Sunday Life of The Las Vegas Review-Journal. As I drive south of the border, I'll leave you with two guest columns from designers Alex and Ani opening their new store Thursday at Fashion Show mall and Tim Haughinberry of Back Bar USA.