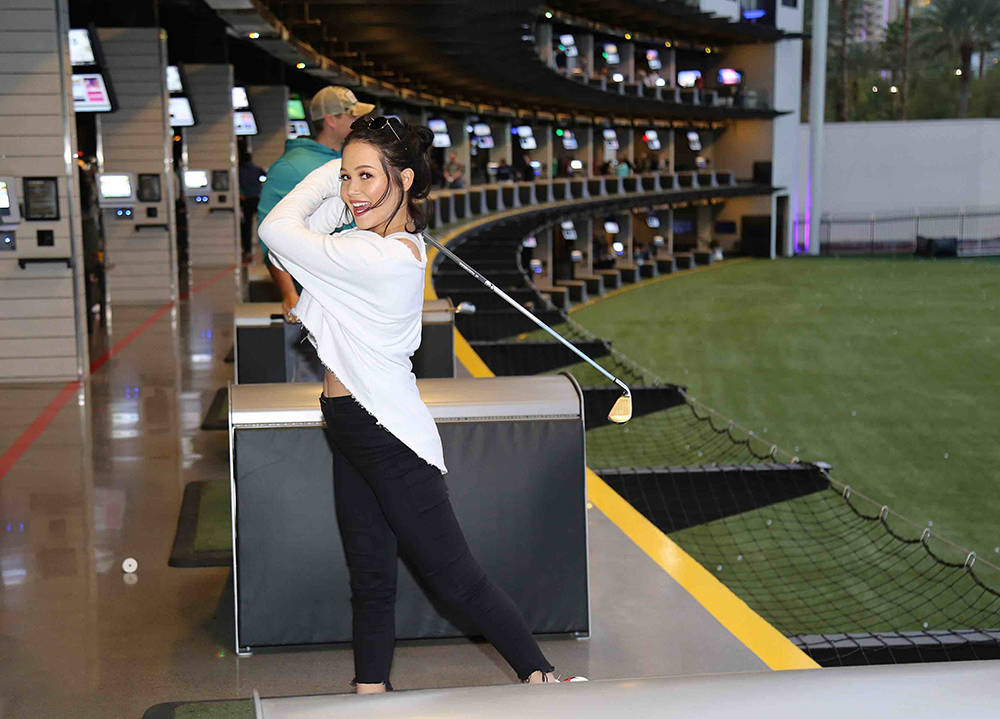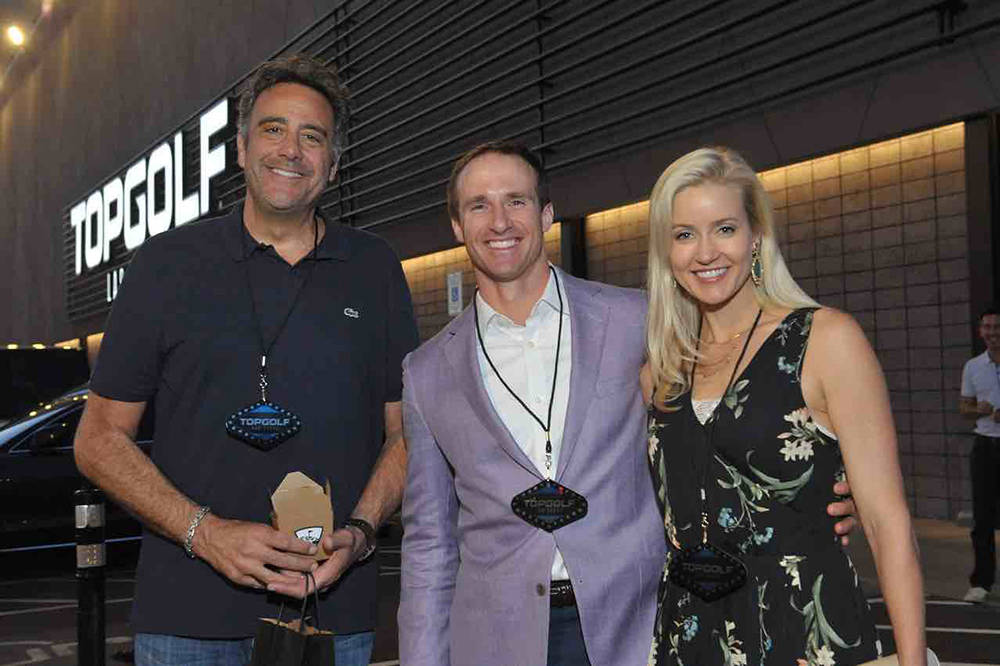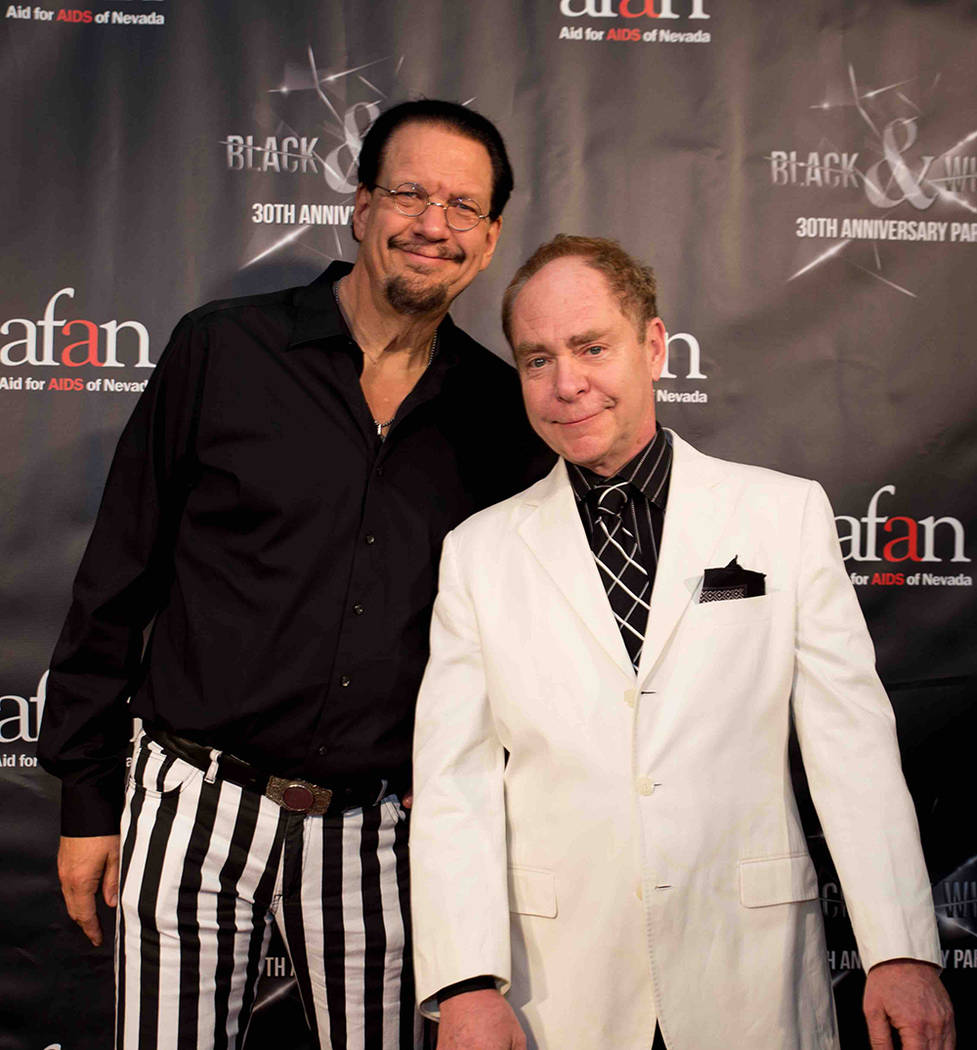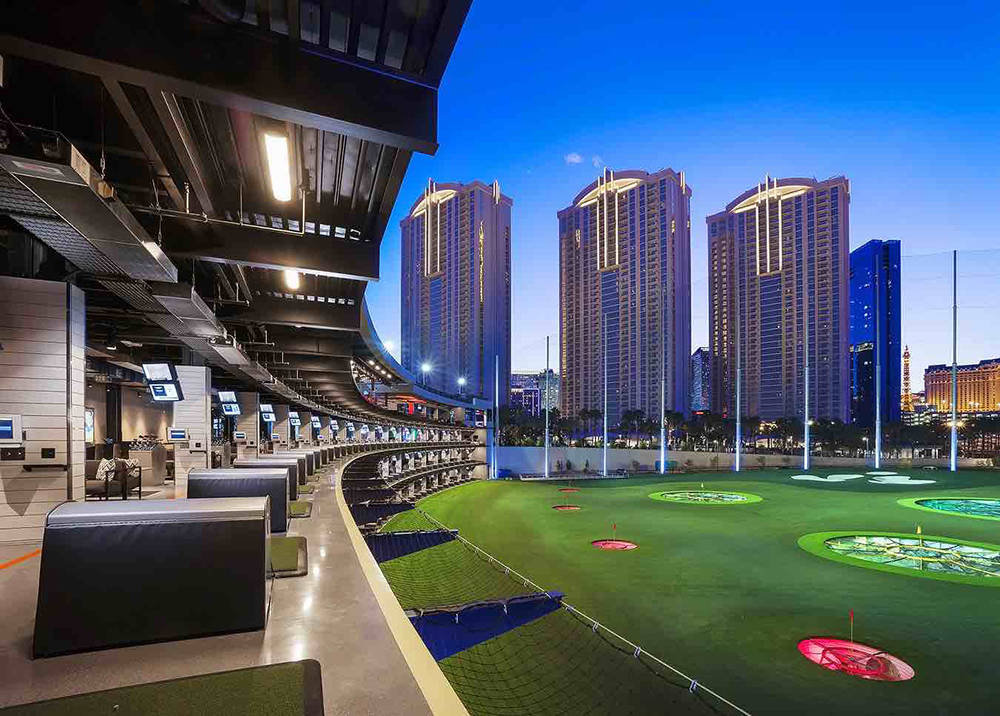 Ever since it opened a little over a year ago behind MGM Grand on Koval Lane, Topgolf has become a hot addition to the Las Vegas Strip — and one of the hottest celebrity hangouts in the entire valley. When the Topgolf experience was first revealed, there were naysayers who predicted that hitting the little white ball wouldn't be any form of competition to our celebrity chef restaurants, fabulous shopping and show experiences.
The naysayers have been proved wrong — oh so wrong! Topgolf Las Vegas has made news stories around the world and hardly a celebrity hits town without hanging out to play the interactive golf game.
Everybody from Drake, Justin Timberlake and Gwen Stefani to Bryce Harper, Kenny Smith and the Backstreet Boys have spent hours playing the interactive golf game, chowing down on crispy rock shrimp and injectable doughnut holes and watching the game from one of the more than 300 high-definition televisions throughout the entertainment venue.
I asked the Topgolf associates to share with our Sunday readers the top five tips for making time at Topgolf a hole-in-one experience.
Let's start with the basics. How do you secure a bay? Topgolf doesn't take traditional reservations, but director of operations Mark Jarvis suggests getting in touch with the social sales team.
"If you're on a timeline and want a reservation, the social sales team can get you all set VIP-style with a bay and any food and beverage needs. There's a small service charge, but worth it if you have a group and a tight timeline!"
No. 1 Topgolf Tip: Local residents can take advantage of a 20 percent discount on bay time. And no, you don't need to bring your own clubs — Topgolf bays are equipped with everything you need … even the lefties!
Once in your bay, you may be lucky enough to have bay host Lucy Bergey at your service. As a bay host, she makes sure guests have everything they need for a fun time on the tee line, but Lucy also likes a good party so she suggests going big!
"Order bottle service in your bay and get ready for the presentation. The entire floor will know we're coming with a special delivery — your name displayed in big letters — it sets the tone for the night!"
No. 2 Topgolf Tip: Outside of bottle service, the cocktail program at Topgolf has signature favorites including the Strawberry Jalapeno Margarita and the Tipsy Palmer, and with five bars among the four levels of the venue, there's always a bartender ready to take your order.
On a more practical note, but equally as important … Tara Buck is the retail director who makes sure the Topgolf pro shop is stocked with cool apparel, accessories and things you might forget … like a swim suit and sunscreen. Topgolf has two pools after all and you don't want to miss out on all the action the venue offers.
Tara says, "After you check out all four floors and figure out your game plan, pop into the pro shop and pick up any essentials you may have missed before hitting the tee line!"
No. 3 Topgolf Tip: Looking for a new set of clubs? Head to the first level where the Callaway Fitting Studio is located. A pro will help fit you with a new set of clubs and have them shipped to your house within 48 hours.
Now, it's the heart and heat of summer, so let's get back to the pools. Gab Stuart, security lead, thinks the best spot to hit is the Hideaway Pool on the third level.
"We have a great pool with a Jumbotron in front of it so guests can watch the game while they cool off in the water, sip on our frozen mules, and then pop out into their bay so they don't miss their turn to swing."
No. 4 Topgolf Tip: Hideaway Pool is open from 10 a.m. to 6 p.m. this summer and entry is free with lounge chairs available on a first-come, first-served basis. This year, enjoy a live DJ poolside with Dee Jay Silver's Country Club every Sunday at noon.
For guests younger than 21 (the third and fourth levels are for guests 21 and older), there are plenty of games throughout the first and second levels, including shuffleboard and corn hole, tons of comfy seating, and if you take up a spot in The Toyota Yard, you have the massive 14-foot-by-48-foot screen for all your game-viewing pleasure.
No. 5 Topgolf Tip: Start planning now for football season where the onsite sportsbook will be up and running so you can place your bets without leaving the party. Topgolf is also the perfect spot for all your fantasy football planning meetings.