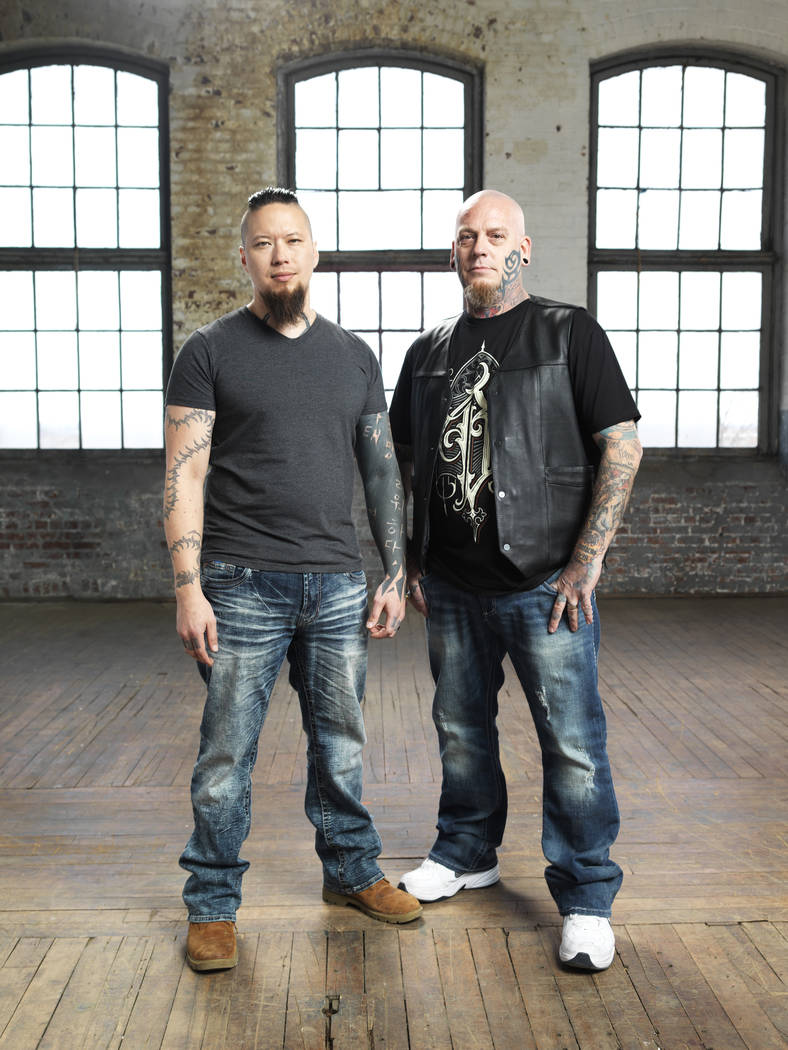 Two Vegas tattoo salons were in a head-to-head battle last night (Aug. 22) on Spike TV's 11th episode of "Ink Master," as the competition continued to heat up. Both were still standing as the program ended and they will face each other again next Tuesday (Aug. 29).
With no flash challenge, the remaining contestants moved right into the elimination tattoo. Four artists from four different shops were tasked with tattooing the Four Horsemen of the Apocalypse on the same canvas at the same time. The shops that fell short in the elimination challenge were given one last chance to save themselves, facing off in a six-hour tattoo session where they had to draw directly on their canvas freehand with no reference.
In the end, the judges felt that Artistic Skin Designs (Indianapolis, Indiana) did not have what it takes to be the next "Ink Master Master Shop."
After the 11th week of competition the shops left competing are: Allegory Arts of Alabama, Black Cobra Tattoos of Arkansas, Empire State Studio of New York, Old Town Ink of Arizona, Unkindness Art of Virginia and our two local duos: Christian Buckingham and Noelin Wheeler of Basilica Tattoo and Clean Rock One and Aaron Is of Golden Skull Tattoo.
Coming up on the next episode of "Ink Master," on Aug. 29 at 10 p.m. — a painful Elimination Tattoo has the artists in the pits, and a massive twist sends them reeling.
Tattoo artists from around the country are fighting it out in permanent ink on the hit TV reality show, competing for a $200,000 grand prize, an editorial feature in Inked and, for the first time in "Ink Master" history, the title of "Master Shop."
The artists are put through a series of tattoo challenges that are not only designed to test their technical skills but also their on-the-spot creativity, as they must create and execute an original tattoo on a human canvas. The judging panel is comprised of musician, filmmaker and artist Dave Navarro, plus world-renowned tattoo artists Nuñez (Handcrafted Miami) and Peck (Elm Street Tattoo).