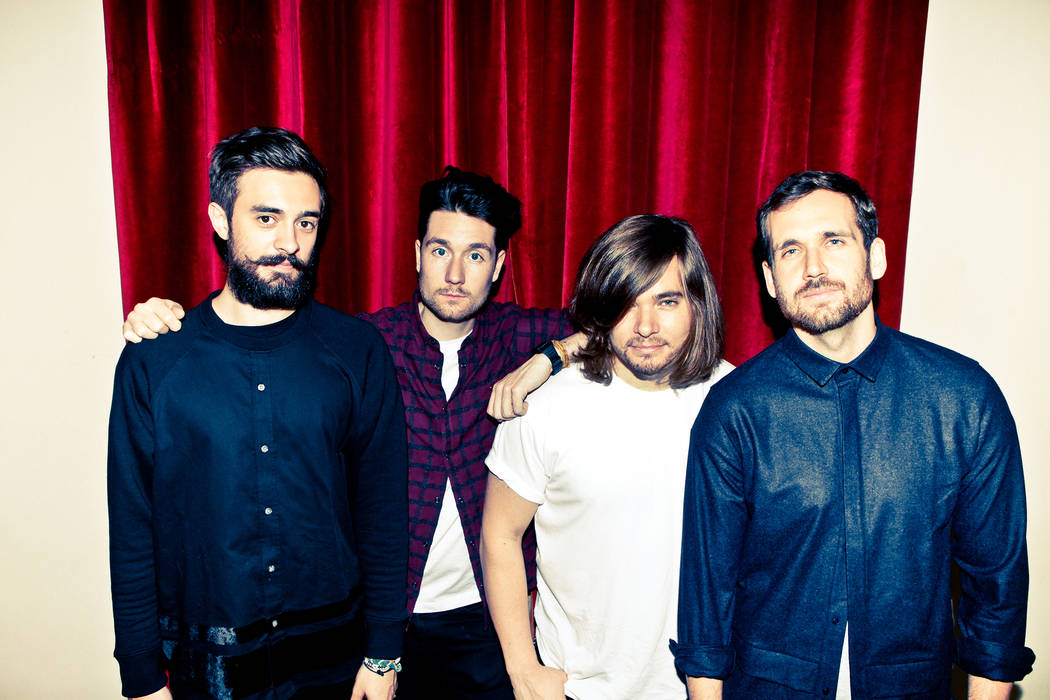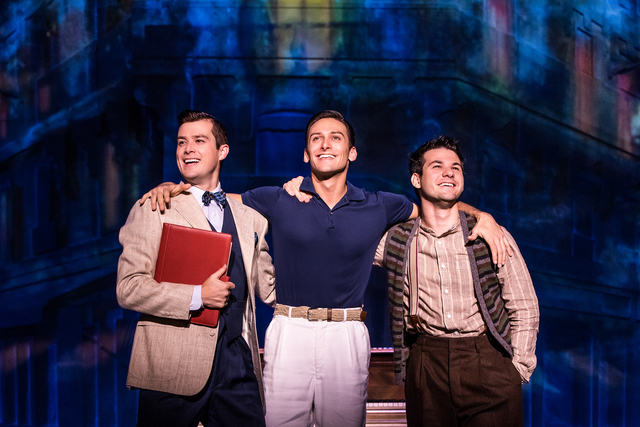 Happy Easter greetings for Good Friday today and Easter Sunday and a good Seder and Happy Passover. It's an interesting weekend: Las Vegas rocks on with its usual entertainment of concerts and nightclub parties, but with twists.
Sally Steele, publisher and editor of Vegas Rocks! Magazine, invites fans to be a part of her first film, "Raised on Rock: The Burnette Family Legacy." The film's final scene will be shot Easter Sunday at Club Madrid at Sunset Station. You can be in the scenes as cameras roll.
A red carpet precedes the show reuniting the family of Johnny and Dorsey Burnette and their sons, Rocky and Billy. Sally explains: "The family endured generations of star power laced with rivalry, which divided them. The talent was passed down through generations, but, as decades passed, these amazing artists were barely recognized.
"They influenced everyone from The Beatles to Aerosmith, and no one really gives them the recognition that they deserve with their amazing accolades. My goal is to reunite the family for one last time, which we will do for one special night of the film."
Guests include Dwight Twilley, Brenda Lee, Wanda Jackson (a singing voice in Johnny Depp's "Cry-Baby"), James Intveld, Otis Day ("National Lampoon's Animal House") and Nick Hawk ("Gigolos"), with performances by Billy and Rocky Burnette.
There are five remaining performances of "An American in Paris" at The Smith Center for the Performing Arts tonight through Sunday. I saw it Thursday evening, and for lovers of dance, modern jazz and ballet, this is a tour de force. There's even tap dancing and a Las Vegas-type Rockettes showbiz lineup of feathers, sequins and black-tie tails.
You might think that it gets off to a slow start with Gershwin's "Concerto in F," but it quickly gets into the story of tangled romance, art and music after the Nazis were run out of Paris at the end of World War II.
Lead dancers Sara Esty and Garen Scribner, together for their final tour appearances, are superb, and the entire cast is wonderful, with a shout-out to Etai Benson as conductor and creator of the ballet within a ballet. The costumes are beautiful, and the sets are a colorful explosion with moving screen and glass panels.
The famous 18-minute dance finale is intact and sends you from The Smith Center on a high.
The choreography for "Fidgety Feet" is so mesmerizing that it will have you tapping along in your seat. A hit musical ballet is a rare treat for audiences here, and this cast and ensemble make you jump for joy.
Pin-up beauties, burlesque bombshells, vintage cars and tattooed fans go back to the 1950s for the 20th Annual Viva Las Vegas Rockabilly Weekend at The Orleans with Dita Von Teese, Claire Sinclair, Bettina May and Mosh.
And there is an extraordinary Grammy salute Sunday to The Bee Gees with CBS' "Stayin' Alive." Caesars Palace headliner Celine Dion performs "Immortality," and Las Vegas regulars Nick Jonas performs "I Just Want to Be your Everything," while John Legend teams with Stevie Wonder on "How Can You Mend a Broken Heart" and Panic! At the Disco does "Lonely Days."
Director Ken Ehrlich says that Barry, reclusive and the only surviving member, agreed to the tribute as wonderful memories of Maurice and Robin, his twin brothers. "Immortality" was written by The Bee Gees for Celine's album "Let's Talk About Love," and she says performing it during the February taping made her think of her late husband and brother who died in 2016.
Let's talk about our weekly Weekend Celebrity Preview that we affectionately dub The Royal Robin Rundown:
FRIDAY, APRIL 15
MUSIC
Ricky Martin's "All In" is at The Park at Monte Carlo. Our Q+A with director Jamie King was posted Monday.
Steely Dan's "Reelin' in the Chips" continues at The Venetian for two nights.
The Backstreet Boys are at Axis at Planet Hollywood.
Bastille is at The Chelsea at The Cosmopolitan of Las Vegas. Our Q+A with frontman Dan Smith was posted last Friday.
Tony winner Alice Ripley is at The Space for two nights.
Steve March-Torme's "Touchstones: Legacy of Song" is at Myron's Cabaret Jazz at The Smith Center for two days.
High Voltage's AC/DC tribute is at Vinyl at The Hard Rock Hotel.
LV Retro Vibes is at Rocks Lounge at Red Rock Resort.
The Association is at Golden Nugget.
COMEDY
Gabriel Iglesias is at The Mirage for two nights.
Carlos Mencia is at Aliante all weekend.
OF SPECIAL NOTE
Tickets are on sale for Chris Rock on June 10 and Widespread Panic from Oct. 27-29 at Park Theater; Yestival: Todd Rundgren & Carl Palmer at The Joint at The Hard Rock Hotel on Aug. 26; Melissa Etheridge at The Pearl at The Palms on Sept. 9; and Father John Misty at Brooklyn Bowl Las Vegas at The Linq Promenade on Oct. 12.
Mario Batali toasts 10 years at his B&B Ristorante and Otto Enoteca at The Venetian.
"An American in Paris" continues at The Smith Center all weekend.
PARTY PATROL
Martin Garrix and Justin Mylo are at Omnia at Caesars Palace.
Nelly is at Drai's atop The Cromwell.
The Backstreet Boys after-party is at Chateau at Paris Las Vegas for two nights.
Breathe Carolina is at Rehab Beach Club at The Hard Rock Hotel.
SATURDAY, APRIL 15
MUSIC
Empire of the Sun is at The Chelsea.
Toots & The Maytals is at BBLV.
Tiger Army and TSOL are at House of Blues at Mandalay Bay.
Jacob Forever is at Sam's Town.
Peter White is at The Foundry at SLS Las Vegas.
Kool & The Gang is at Tropicana Theater.
Paul Taylor is at Red Rock Resort.
OF SPECIAL NOTE
Jay Cutler's Desert Classic is at The Joint.
King of the Cage is at Cannery.
Viva Las Vegas with Wanda Jackson, Freddy Cannon, Jive Aces and more is at The Orleans.
Spring Wine Walk is at Red Rock Resort.
PARTY PATROL
Burns is at Omnia.
Vicetone is at Rehab.
Aaron Carter takes over Go Pool at Flamingo.
SUNDAY, APRIL 16
MUSIC
Viva Las Vegas continues with The Cleftones, Otis Williams and The Charms, The Extraordinaires and Gene Summers.
Flipside 4 is at Sam's Town.
Sally Steele wraps filming of "Raised on Rock" at Club Madrid with a red carpet at 7 p.m. and show at 8.
Check back Sunday here and in Sunday ENT of The RJ for our Q+A with Sake Rok owner Albert Mack discussing the Japanese entertainment-dining hotspot's first anniversary. Happy Easter Weekend!