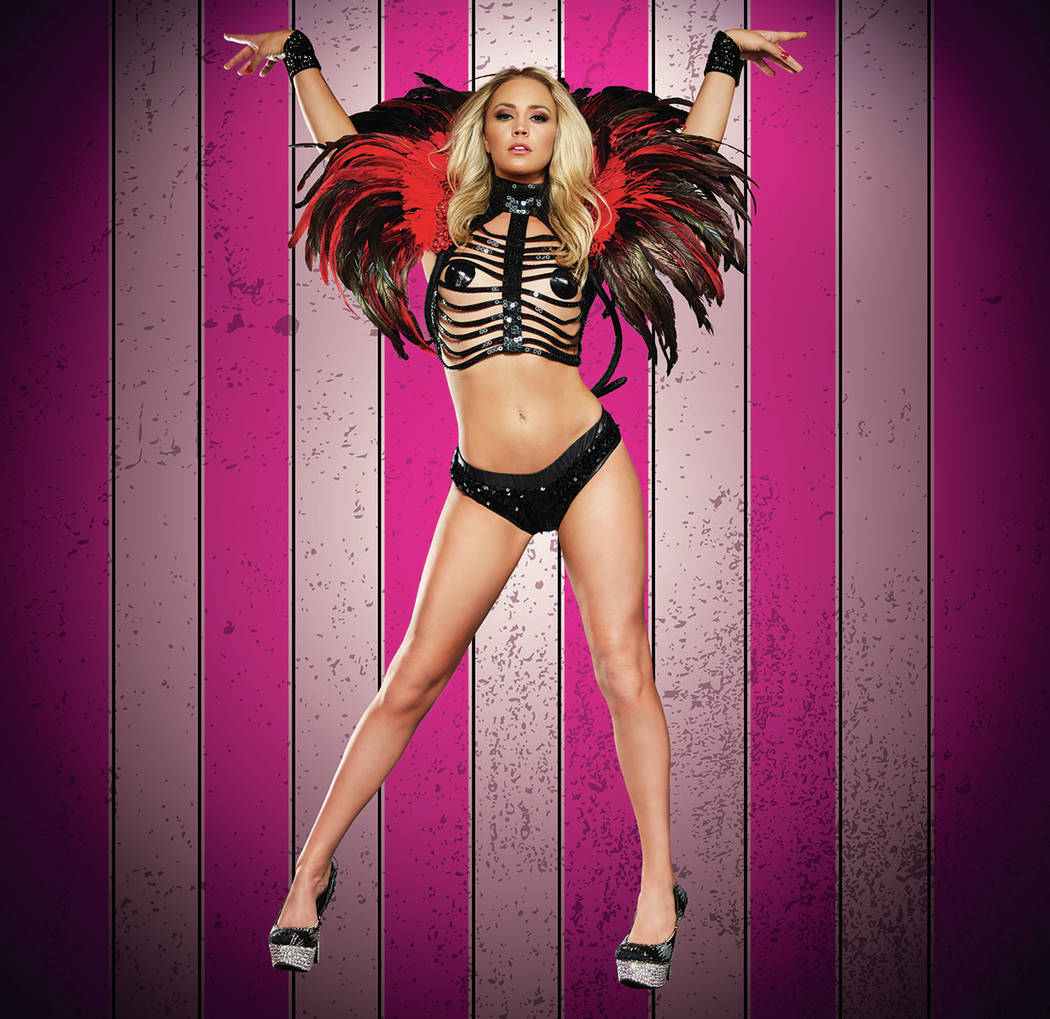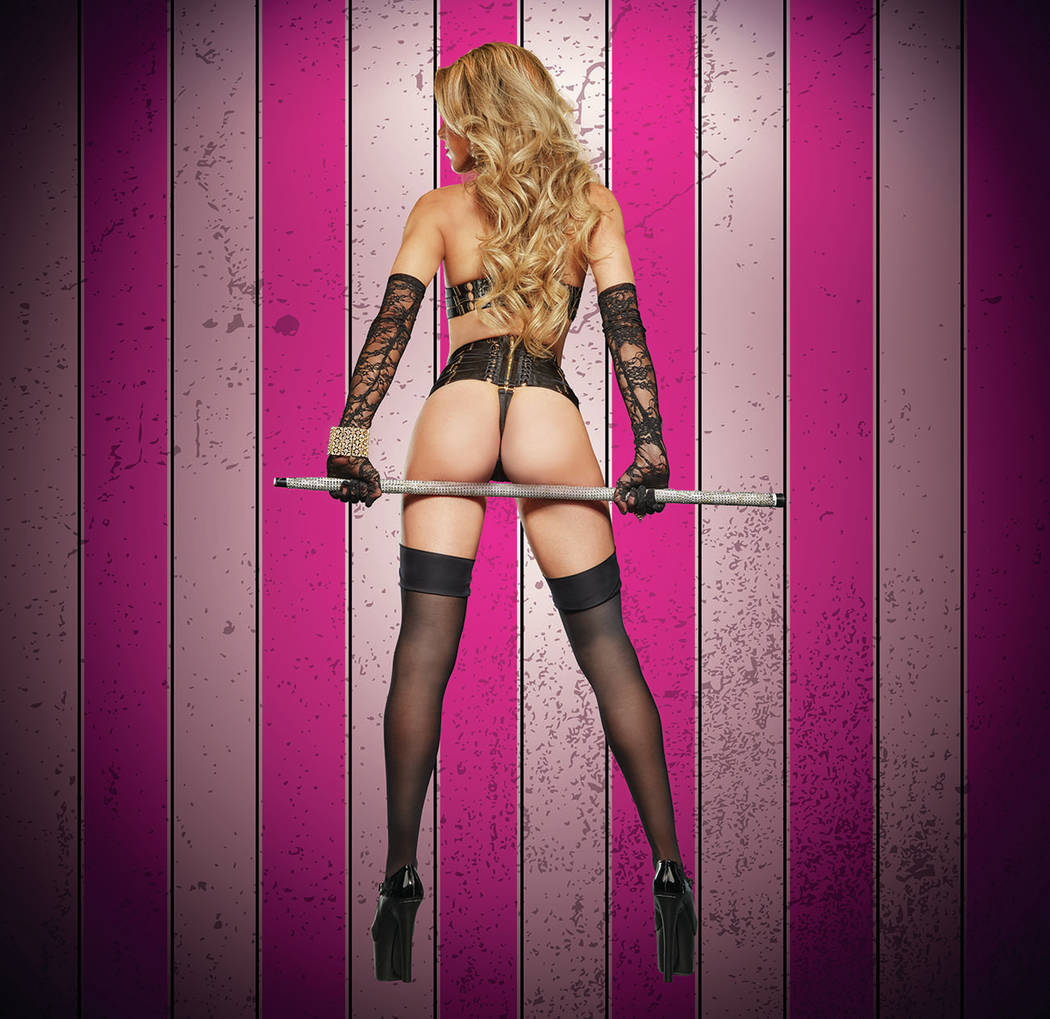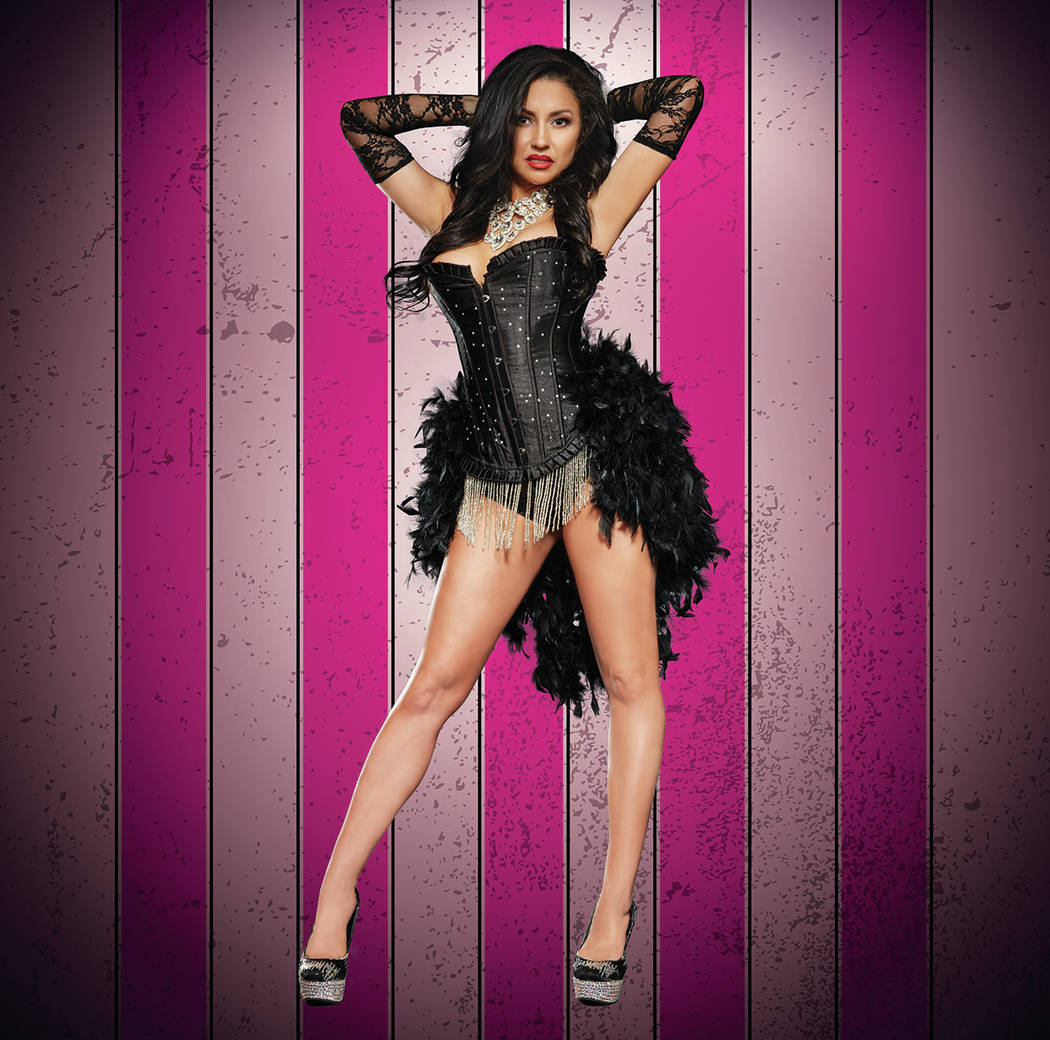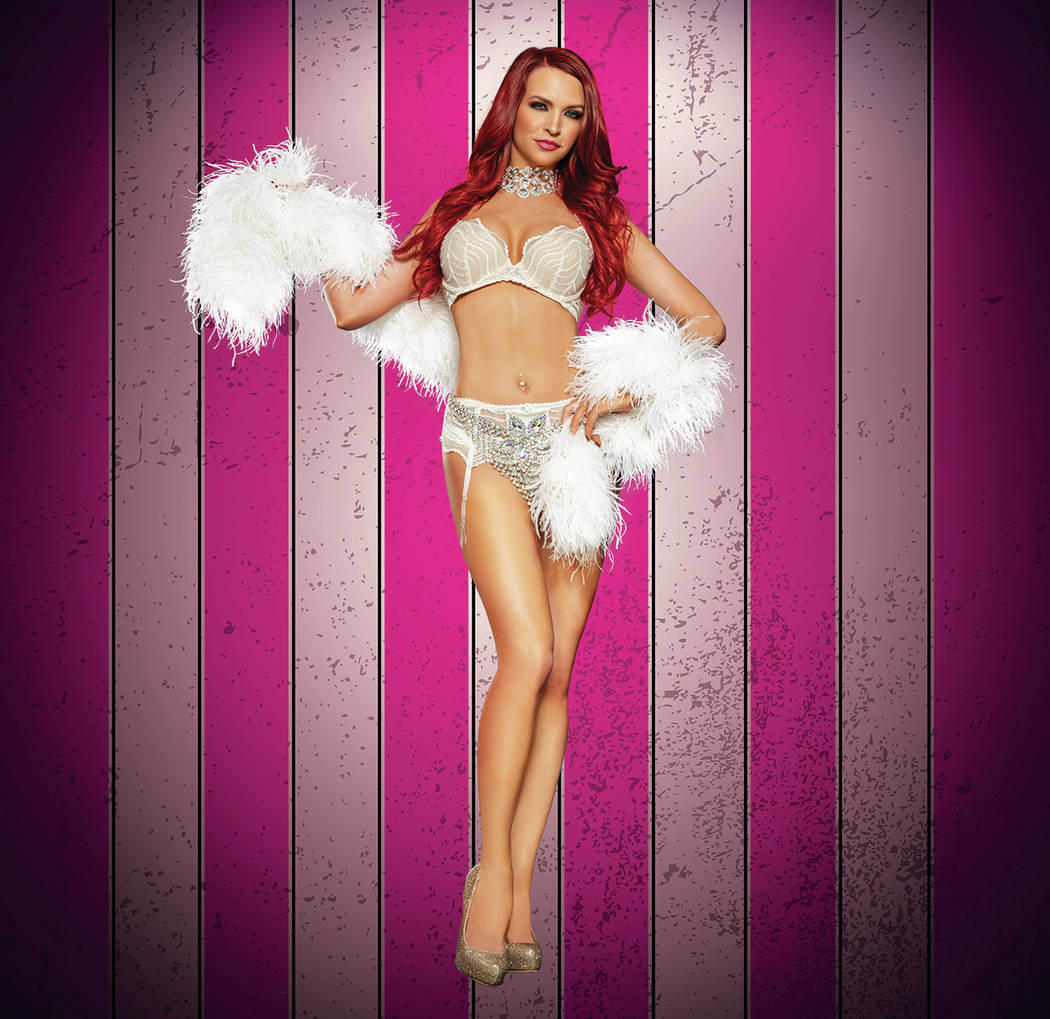 For ex-"Crazy Girls" dancer Angela Sampras, her "X" shows are far more than just about presenting topless entertainment on the Strip. On Thursday, Angela celebrates the 15th anniversary of her "X Burlesque" at The Flamingo. In total, it has meant more than 5,000 shows for 1 million guests.
It is more than just a remarkable diamond anniversary because her adult-cabaret production won her a husband and launched a country version ("X Country") at Harrah's and rock version ("X Rocks") at The Rio. Husband Matt Stabile and Angela also produce Piff the Magic Dragon and Tape Face's residencies at The Flamingo.
I asked Angela to look back over the 15 years and reminisce about the highs and lows of being a female producer in a man's world and running not one but three topless cabaret productions and two comedy shows. Here's Angela:
To start with, all I can say is, "Yay, and thank you, God!" It's truly a pleasure and an honor to be a producer on the Las Vegas Strip and continually produce our shows "X Rocks," "X Country," "X Burlesque University," Piff the Magic Dragon, Tape Face and, of course, where it all started, "X Burlesque."
On one hand, it seems as though the 15 years have flown by, yet, on the other, when I really think back, opening at The Aladdin in 2002 seems like a lifetime ago. It was such a memorable night for the "X Burlesque" family. We had a number of celebrities at the show, including the legendary Dick Clark and Ed McMahon.
Rock legend Gene Simmons even covered the opening in his magazine, Tongue, at that time. During a trip to Los Angeles, I was able to meet Gene for breakfast at The Beverly Hills Hotel. He told me two things that I'll always remember:
First, he asked me to guess what is his favorite thing in the world. The answer is banking. Second, we discussed the name "X Burlesque" and that naming my show "X" was ingenious, similar to him naming his band KISS. It was a breakfast that I'll never forget.
So many "X"-citing things have happened in the past 15 years, from being detained in Bogota, Colombia, after finishing a South American tour of "X Burlesque" to winning "Best Female Revue" in the Las Vegas Review-Journal's The Best of Las Vegas voting.
We've had countless celebrities see "X Burlesque" throughout the years: Sean "Puff Daddy" Combs, Jim Belushi, the entire cast of HBO's "The Sopranos," Sammy Hagar, Gov. Bob Miller, Dale Earnhardt Jr., Morris Day & the Time, Frankie Munoz, Toni Braxton, Holly Madison and Nicolas Cage are just a few of them. The list goes on and on!
The most important, though, is that I met my husband/co-producer Matt Stabile when The Aladdin hired him to direct and produce our first commercial. We've been together ever since and produce all of our shows together. What makes this show so unique is that we are a family business and have been "X"-tremely blessed with our talented family.
Not to mention our "X"-tended family, the "X" casts. My daughter, Tiffany, who now co-produces and manages all of The Stabile Productions Inc. shows, started in the wardrobe department when we opened "X." I used to say her title should be "Catch All" on her business card because she is knowledgeable about all aspects of a successful show and business.
The choreographers for all of the "X" shows, Anthony Cardella and Meeka Onstead, are family, as well. I've known Anthony since he was 10. His mother, Pudgy, "The Queen of Tease," worked with me for years, including taking over as the comedy star for "X Burlesque" at The Flamingo in 2007. Anthony is an amazing choreographer who in addition to co-managing all of The Stabile Productions Inc. shows has been best friends with Tiffany since they were 10.
Meeka has been with us since our opening night in 2002, when she was our youngest cast member. Today she is a co-choreographer for all the "X" shows, as well as a superstar in "X Burlesque" while also making appearances in "X Rocks" and "X Country."
This year, to celebrate our diamond anniversary, we have redesigned the showroom entrance doors and X Bar with brand new photos of all the girls. We also shot a commercial with a girl walking in high heels that are on fire, as well as girls jumping on a trampoline with glitter.
We love the challenge of updating our shows on a yearly basis. It gives us a chance to be creative and incorporate new ideas, whether it be a new costume design, music selection or reinventing technical aspects of the show. We like to change out what others try to duplicate from what we've done in the past.
We also would like to give a big thank you to Jason Gastwirth, Damian Costa and the entire Caesars Entertainment team. We appreciate them giving us the opportunity and freedom to create our "X" shows.
"X Burlesque" has performed more than 5,000 shows, which breaks down to more than 1 million guests over the 15 years. It's been a fantastic ride, and we can't wait to see what the next 15 years brings. Again, all I can say is, "Yay, and thank you, God!"