6 heavy music highlights from Psycho Las Vegas 2018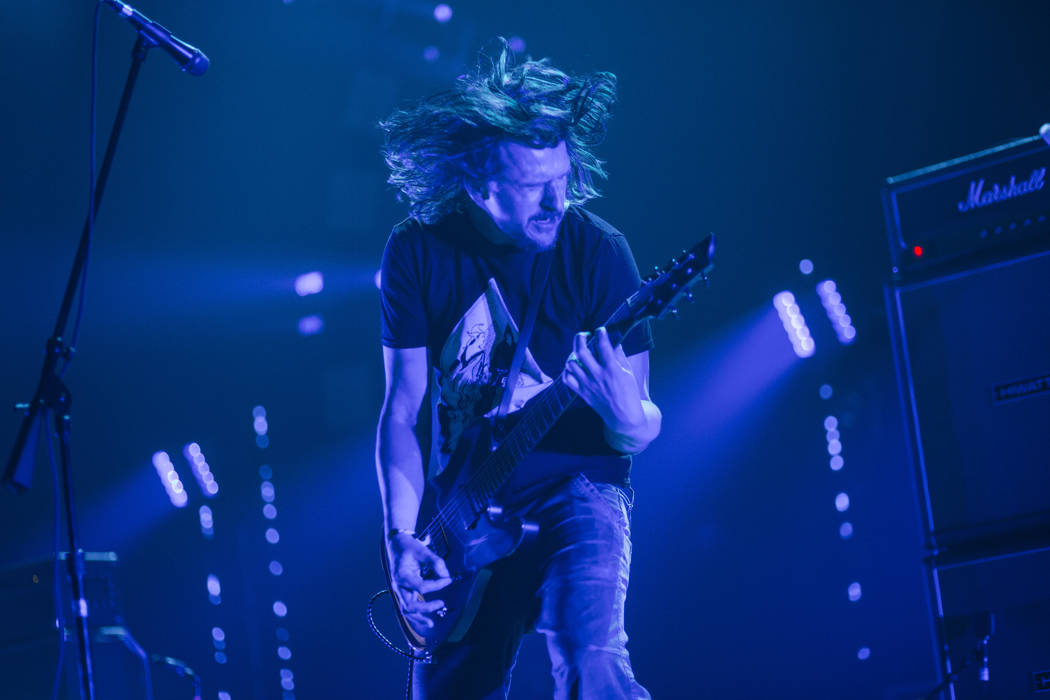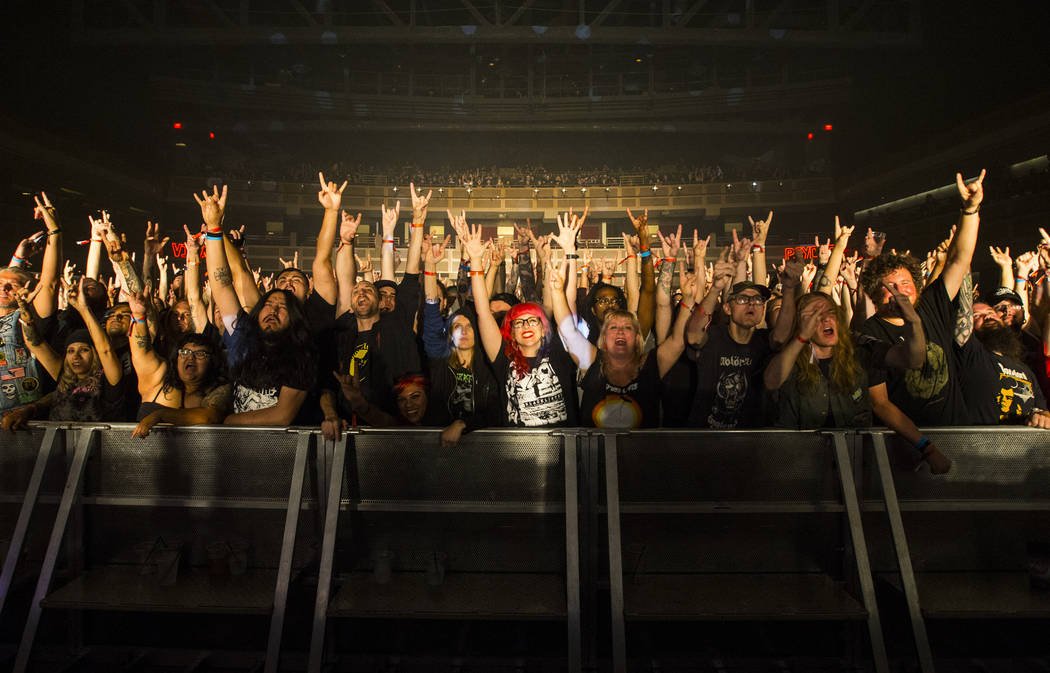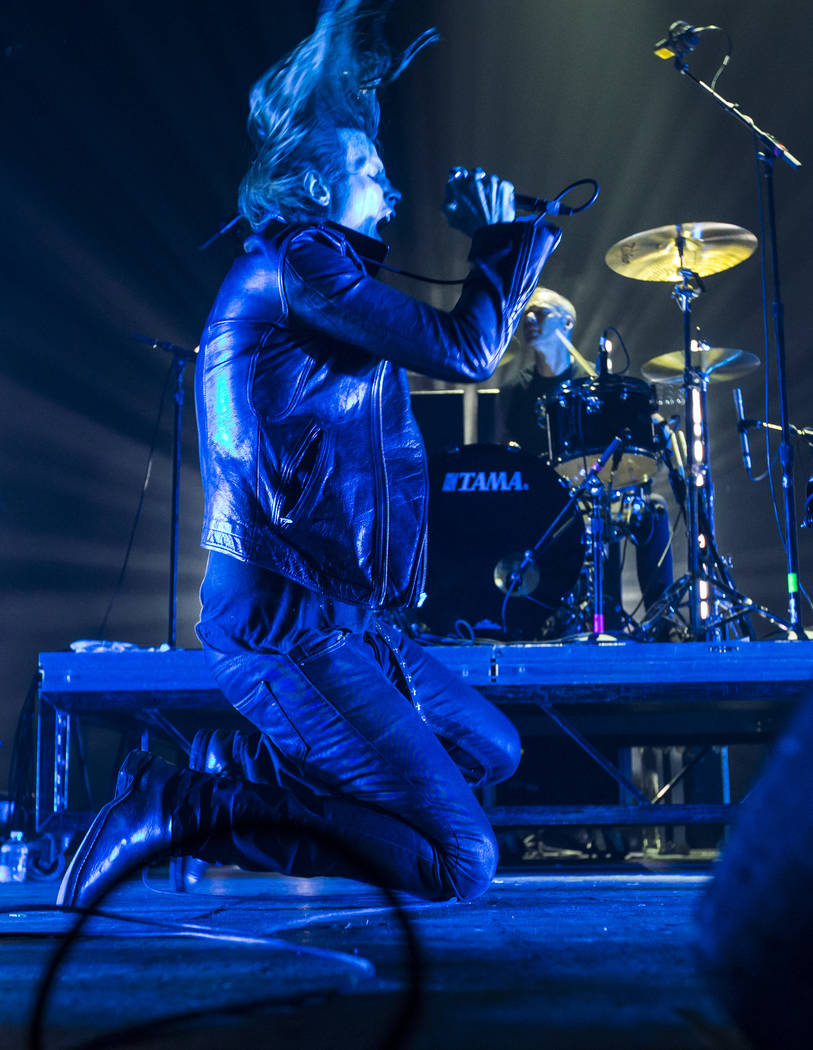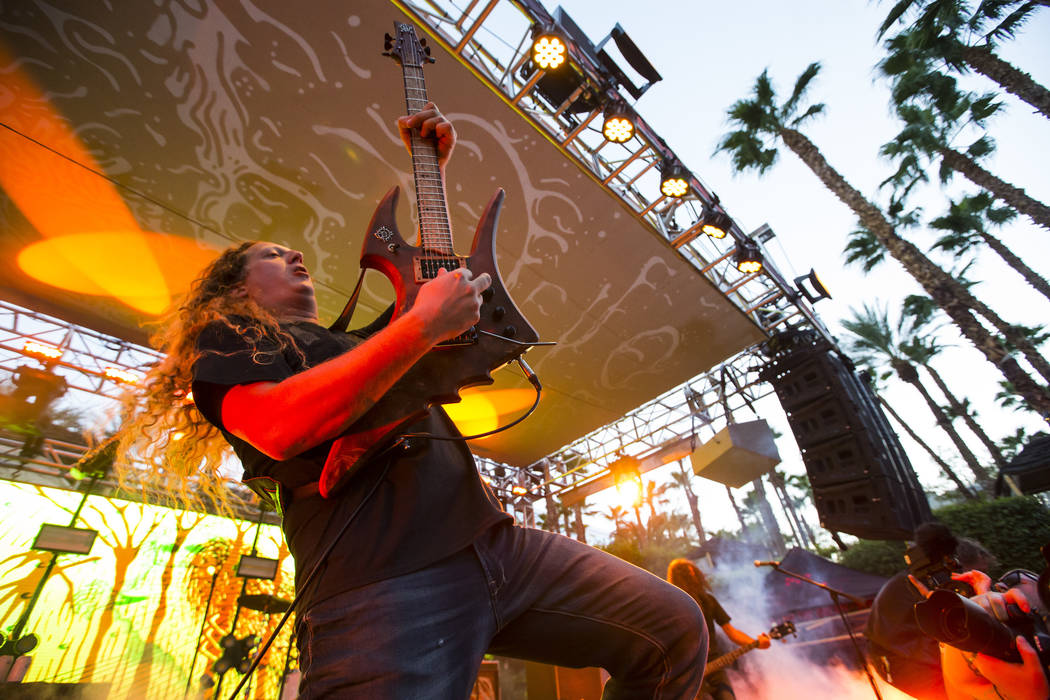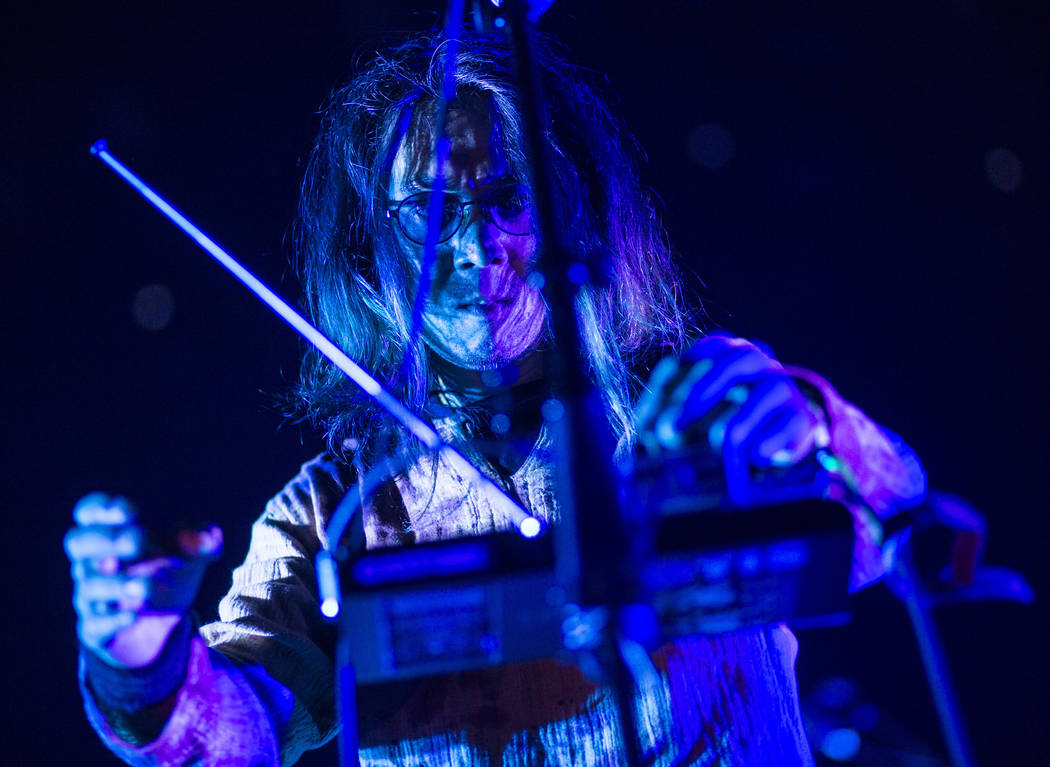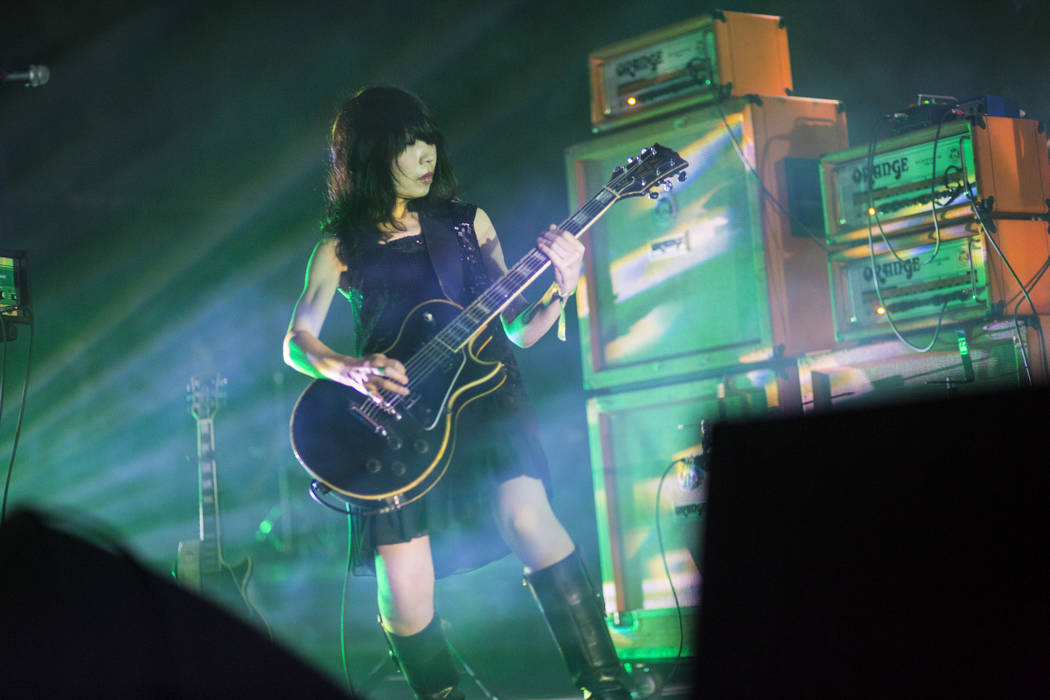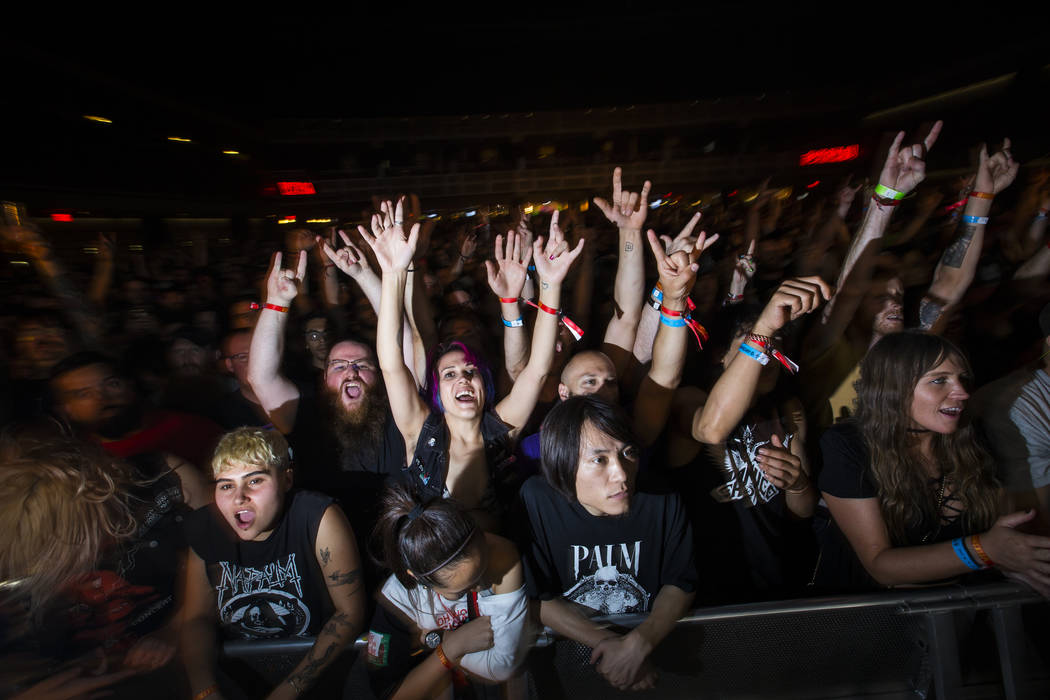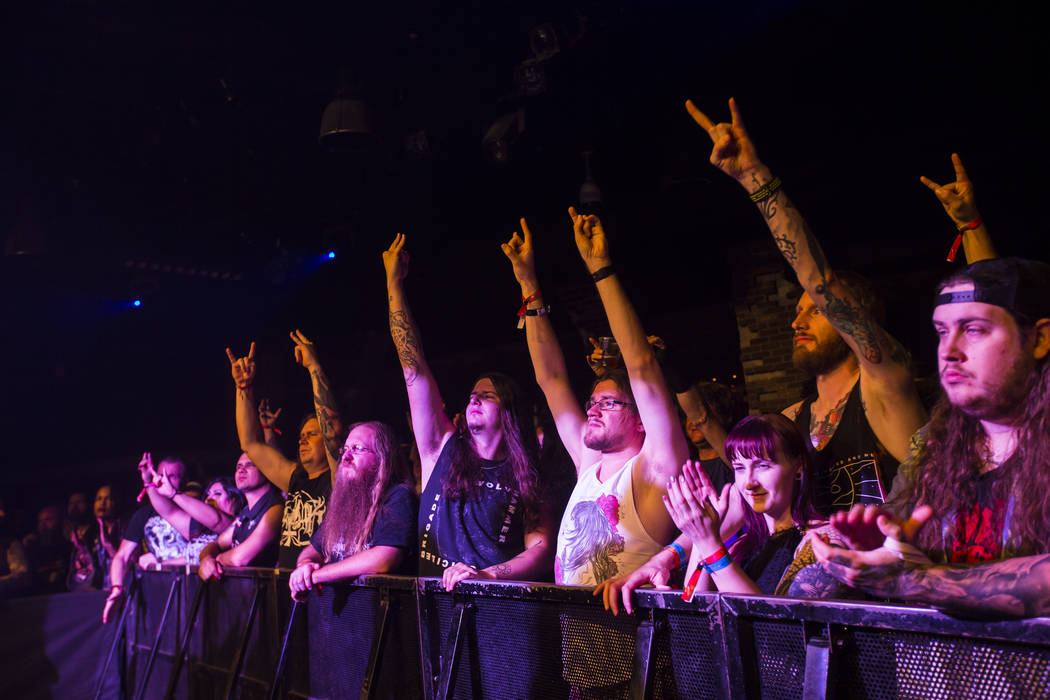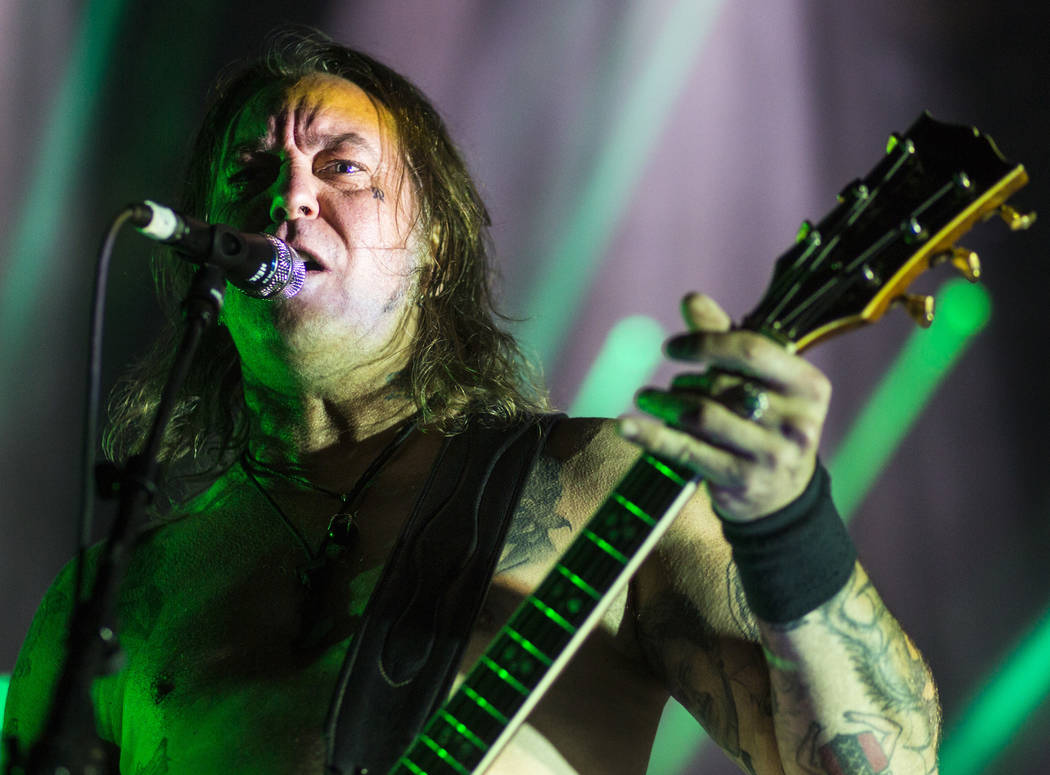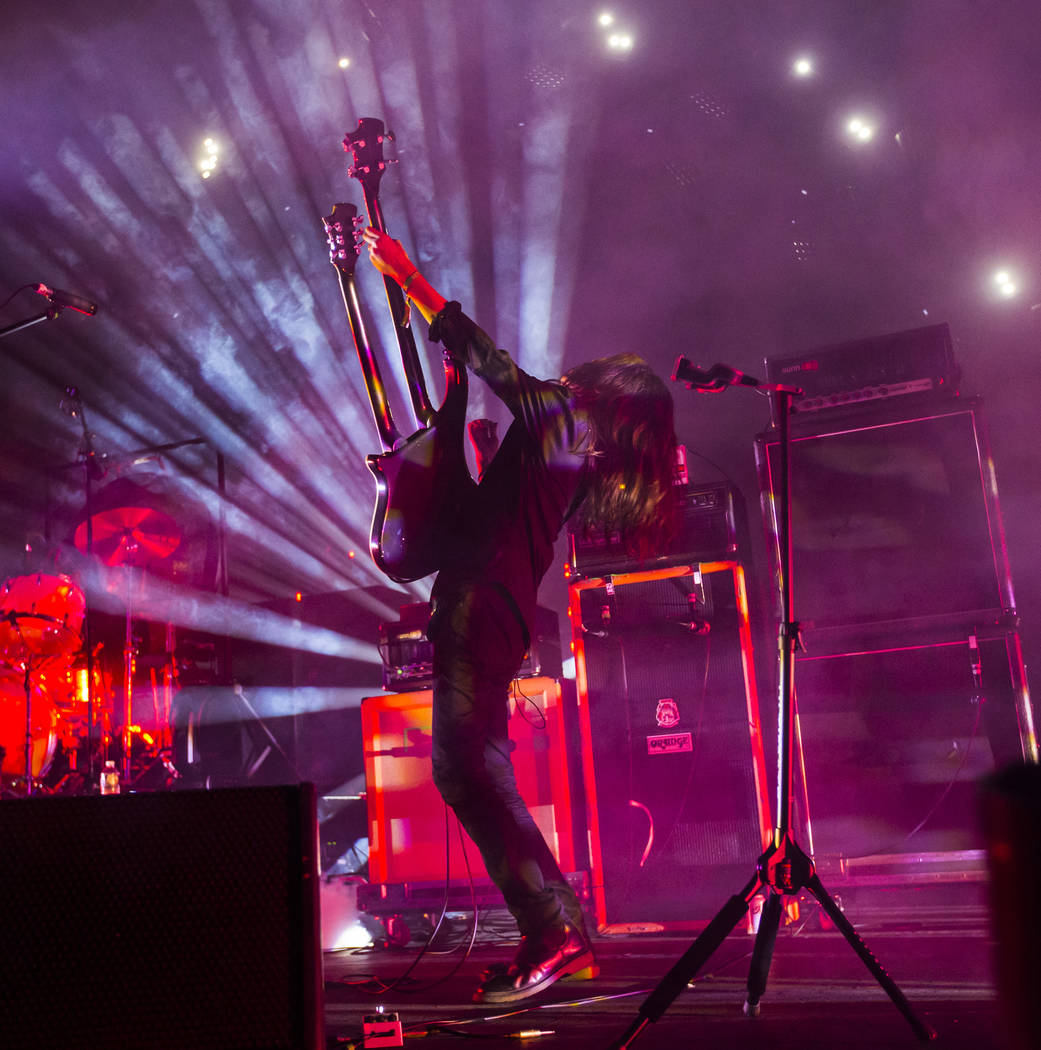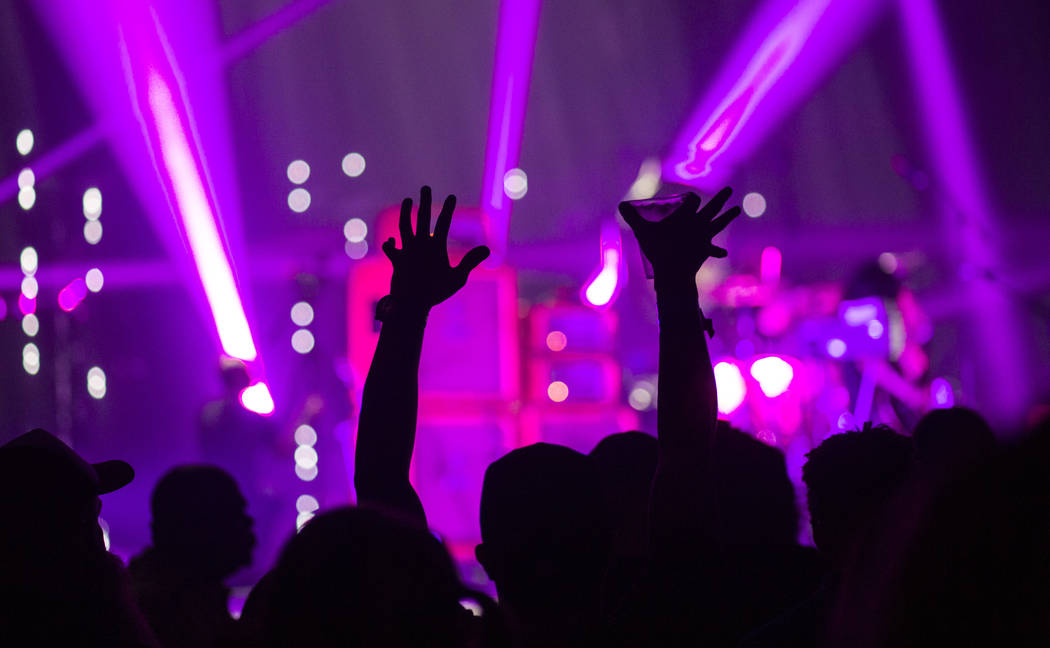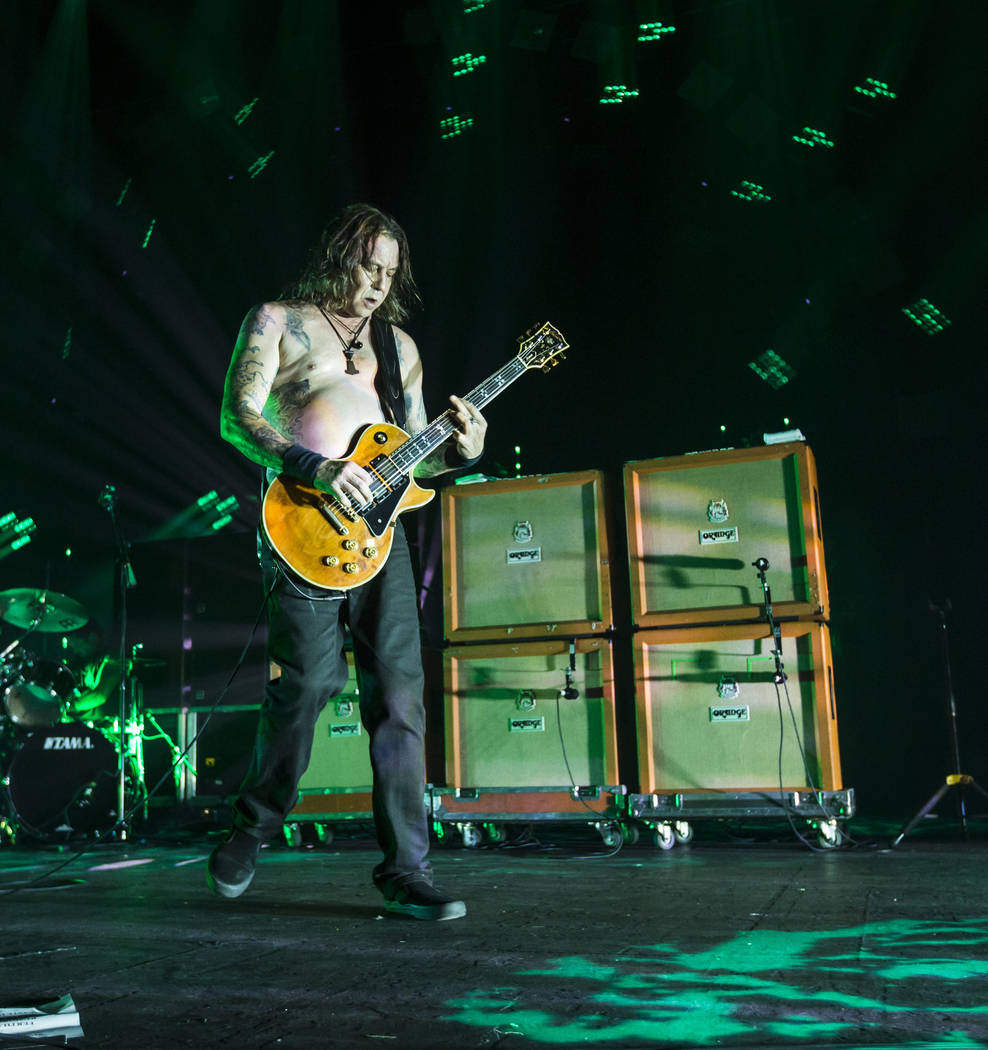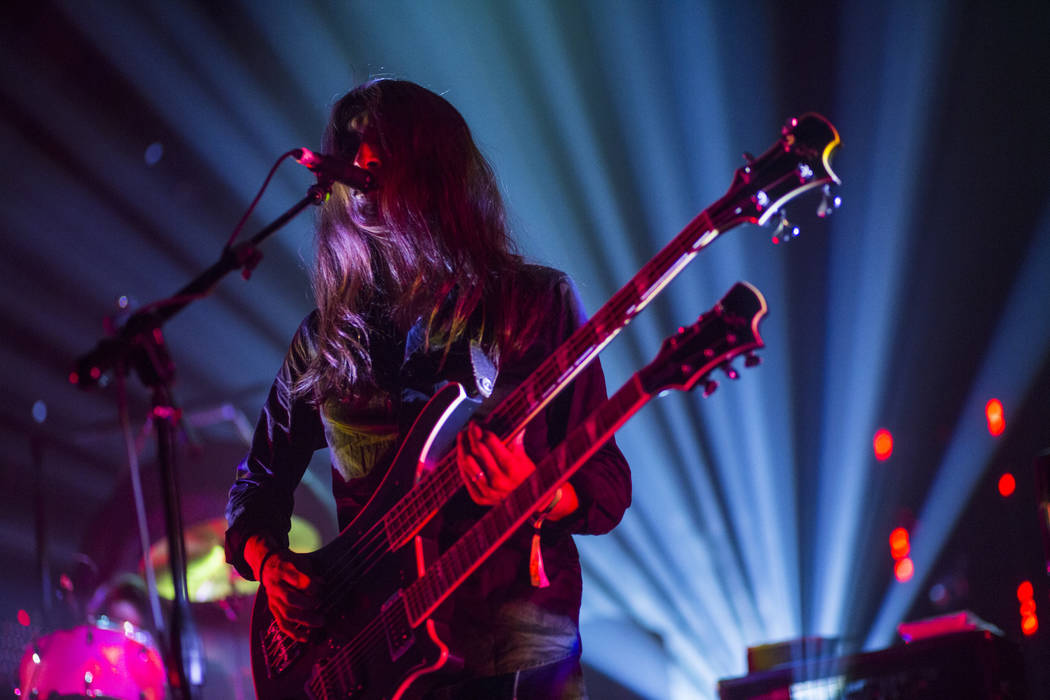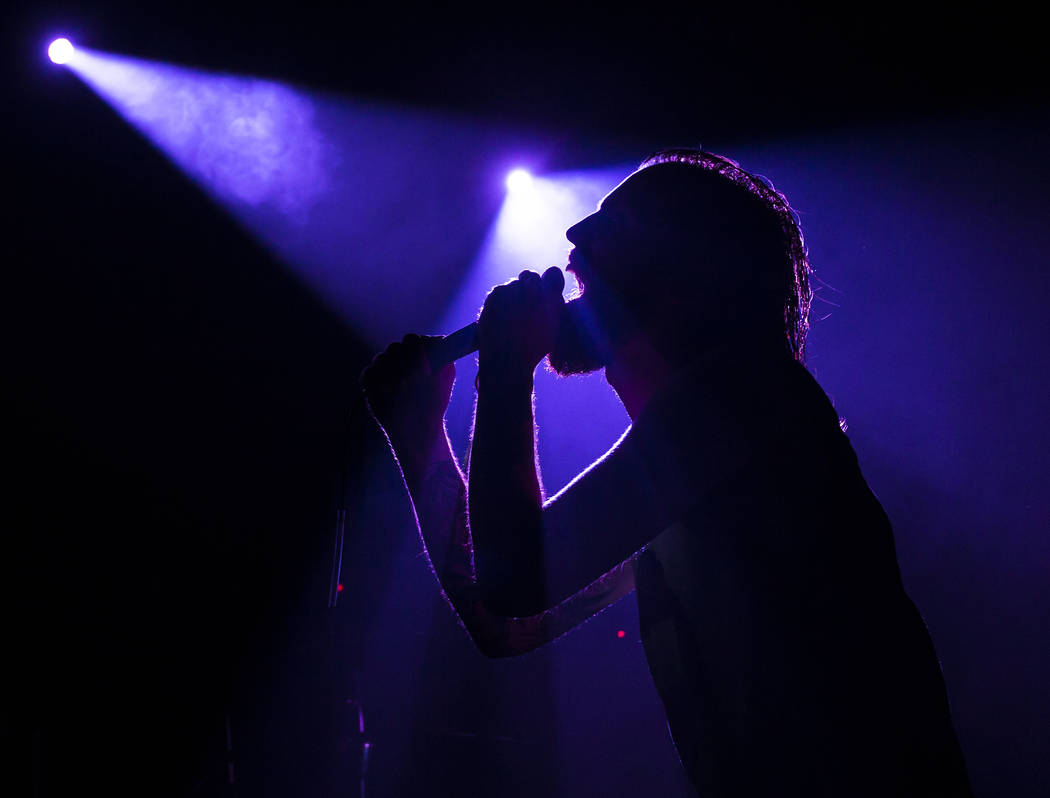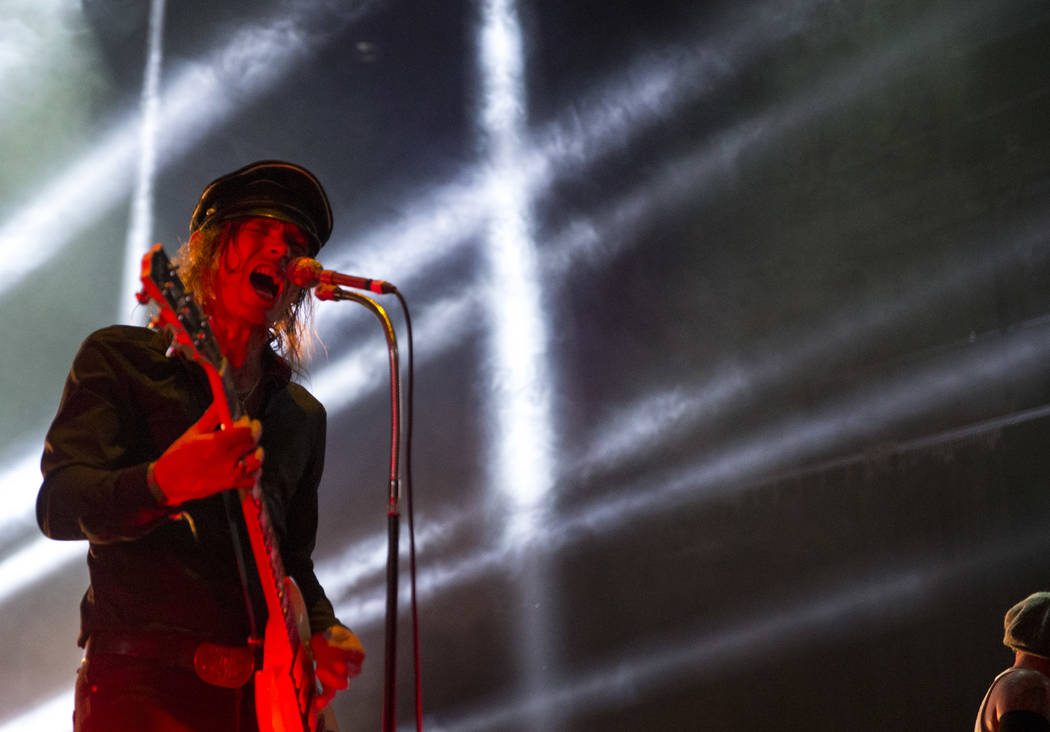 Shortly before 2 a.m. Monday, the Scandinavian fellow in corpse paint posed a question.
"Are you ready for the apocalypse?" Dimmu Borgir frontman Shagrath wondered.
That, or bedtime. One of the two.
The symphonic Norwegian black metallers were the last of more than 60 acts to play Psycho Las Vegas 2018, concluding the three-day heavy music marathon that overtook three stages at the Hard Rock Hotel this past weekend, swarming the property in black T-shirts, abundant facial hair and weary livers.
With Dimmu bringing the festivities to an end at The Joint in a grand, malevolent flourish, here are a few highlights from Psycho's third year:
Making waves
Of course Speedo felt right at home.
"This is our environment," the Rocket From the Crypt frontman announced at the onset of the band's Friday night set at the Hard Rock pool.
Still, the horn-enhanced San Diegans acknowledged that this wasn't entirely their scene.
"We are the token short-hairs," quipped Speedo (aka John Reis) before taking a few playful jabs at the hygiene of Psycho Las Vegas' decidedly scruffy clientele ("We know how you people hate water," he winked).
But then the band kicked into a set-opening "Middle," and Rocket From the Crypt proceeded to make all the right waves. Beginning with a quartet of tunes from the band's 1995's rock 'n' roll heart attack "Scream Dracula Scream!" RFTC dropped a cinder block on the accelerator and seldom so much as tapped the brakes.
Rolling his shoulders and swiveling his hips like a boxer delivering a body blow, Reis leaned into these locomotive jams hard as trumpet blared and the dude behind the kit, Ruby Mars (Mario Rubalcaba), did his best to reduce his drumsticks to tooth picks.
"The wild sound's gonna take me away," Reis bawled during "On a Rope."
He didn't take that journey alone.
Sunday with Satan
The 68-year-old pioneer of the heavy metal hand gesture exited her coffin and entered the room. Shrouded in black, face hidden behind a gleaming mask, Esther "Jinx" Dawson broke the bad news in song upon leaving her casket.
"You're out of luck!" she howled over a chugging guitar riff as her band, occult rock forebears Coven, began their set at The Joint on Sunday.
The "Black Sabbath" was underway, and who better to soundtrack it than Coven?
Beginning with their 1969 debut, "Witchcraft Destroys Minds & Reaps Souls," the band was among the first to bring Luciferean themes and imagery to hard rock, singing of Satan with inverted crosses dangling from their necks and helping popularize the "devil horns" hand sign.
Dawson's voice remains sufficiently witchy, meaning she can recite a convincing satanic incantation at a quarter to 3 on a Sunday afternoon and still have the energy to take a whip to a dude dressed as Jesus hanging from a large cross that he had to lug out on stage himself.
"It's just witchcraft, doll," Dawson explained with a wink.
Flying high
There are lumberjacks who swing their axes less than Nicke Andersson. The Hellacopters frontman whips his Gibson SG through the air with seemingly every seismic chord change or fiercely ripped lead, frequently playing from the back of his heels, cheeks sucked in, lips puffed out.
If Andersson's fond of outsize gestures, his songs follow suit: This is rock 'n' roll with amps, attitude, urgency and bravado all cranked to 11.
Making the rare U.S. appearance, these Swedes reminded the crowd at The Joint how they came to be one of the best acts of their ilk beginning in the mid-'90s, mating the swagger of the Stones with the punk bluster of the Stooges, resulting in a sound with familiar origins but a fresh bite.
On Sunday, they twisted and shouted their way through some of the most undeniable rock anthems of the past two decades — "By the Grace of God," "Carry Me Home," "The Devil Stole the Beat from the Lord" — their set ending with Andersson lying flat on the stage, soloing wildly from his back, guitar still held high, of course.
From one desert to another
They raised their voices and fists in unison.
Clad in turbans and flowing robes, the six members of Tinariwen filled The Joint on Friday with a sound that had never reverberated through these walls: entrancing, transportive Saharan folk music originating from the deserts of northern Africa.
Some of these Mali-born musicians have a real-life revolutionary background: Founder Ibrahim Ag Alhabib, for one, received military training in Libya in the early '80s as part of the Tuareg rebellion movement, where the ethnic group sought its own autonomous lands.
They infuse this rebellious spirit into their minimalist, yet engrossing sound, with abundant hand claps, a simple beat kept on a derbouka drum and vocal chants that coalesce into stirring multipart harmonies.
On Friday, they danced in circles, arms in the air, having relinquished the weapons that some of them once brandished in favor of an arsenal of song.
Scream kings
On screen, the walls are getting painted with blood. On stage, the synth is doing all the screaming, as if it's the thing fighting for its life.
As Italian prog rockers/horror soundtrack scream kings Goblin performed at The Joint on Saturday, footage of films that they have scored played on the massive screens that bookend the stage, capturing a young Dean Stockwell in some sort of peril and writhing colonies of maggots.
Goblin has made a career of creating the musical equivalent of these kinds of images, but the group is not just about mood setting and atmosphere. Instead, Goblin brings the background to the foreground, concussing warped synth lines with hard rock guitar, favoring insistence and torque whether it's delving hard into '80s-leaning funk or '70s proto metal.
On Saturday, Goblin's performance culminated with its best-known number, "Suspiria," which escalated from breathy, whispered ominousness into a roaring gallop, drums, hearts and pulses pounding in unison.
Heavy as a really heavy thing
It was kind of like heading down the highway to hell on flat tires. Sure, damnation awaits, and you're going to get there — be assured of that — but you're going to do so s-l-o-o-o-o-o-w-l-y.
That's what it was like experiencing With the Dead's lumbering doom at The Joint on Saturday. A supergroup of sorts consisting of former Cathedral/Napalm Death frontman Lee Dorian and ex-members of Electric Wizard, the guitar-less trio trudges forth with a bass-centered sound as dense as it is demanding.
Taking in With the Dead live is akin to being fitted with an anvil and then plunged into an ocean of distortion. Everything here is elongated, stretched out for maximum absorption: Dorian's sinister, consonant-sucking drawl, the murky, funeral atmosphere, the unabridged song lengths.
The band concluded its performance by bringing Scott Carlson, from grindcore forebears Repulsion, on stage for a resolutely crushing cover of Cathedral's "Ebony Tears."
In a weekend of heaviness, this was the scale-buster.
Contact Jason Bracelin at jbracelin@reviewjournal.com or 702-383-0476. Follow @JasonBracelin on Twitter.