Chris Stapleton, Ministry, gospel awards highlight weekend in Las Vegas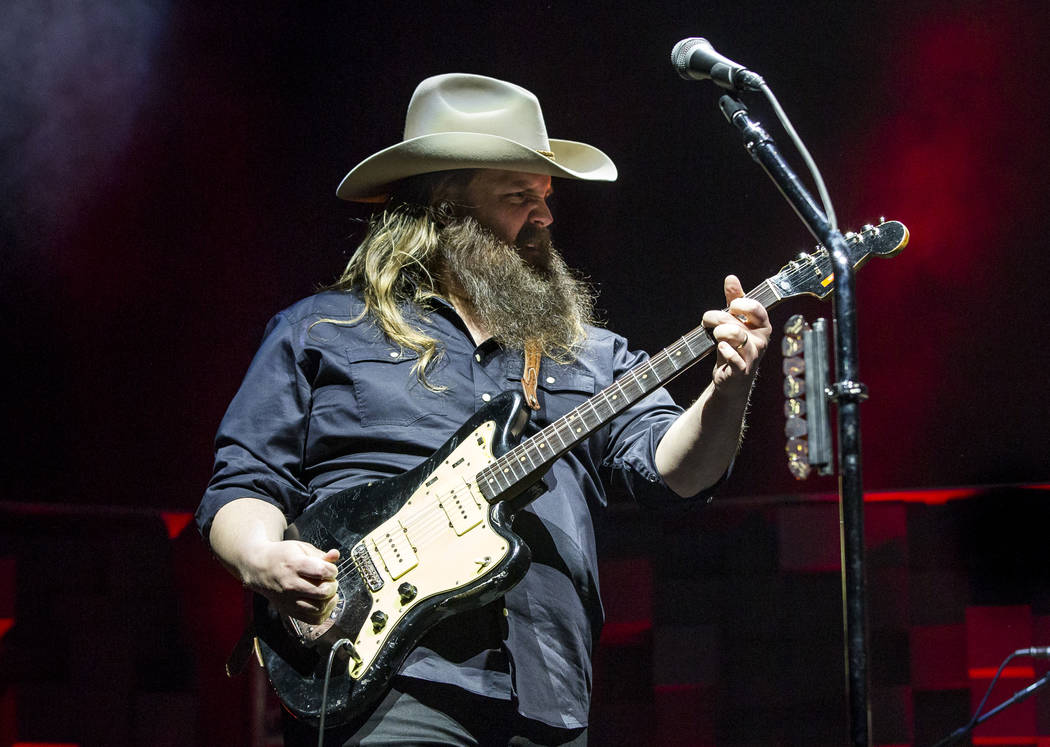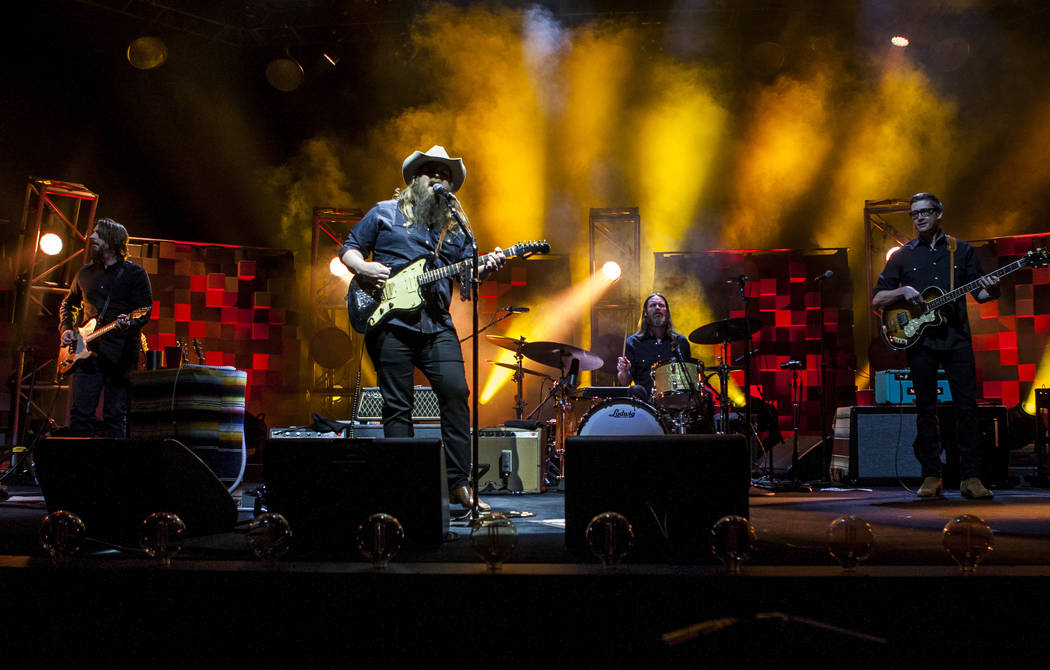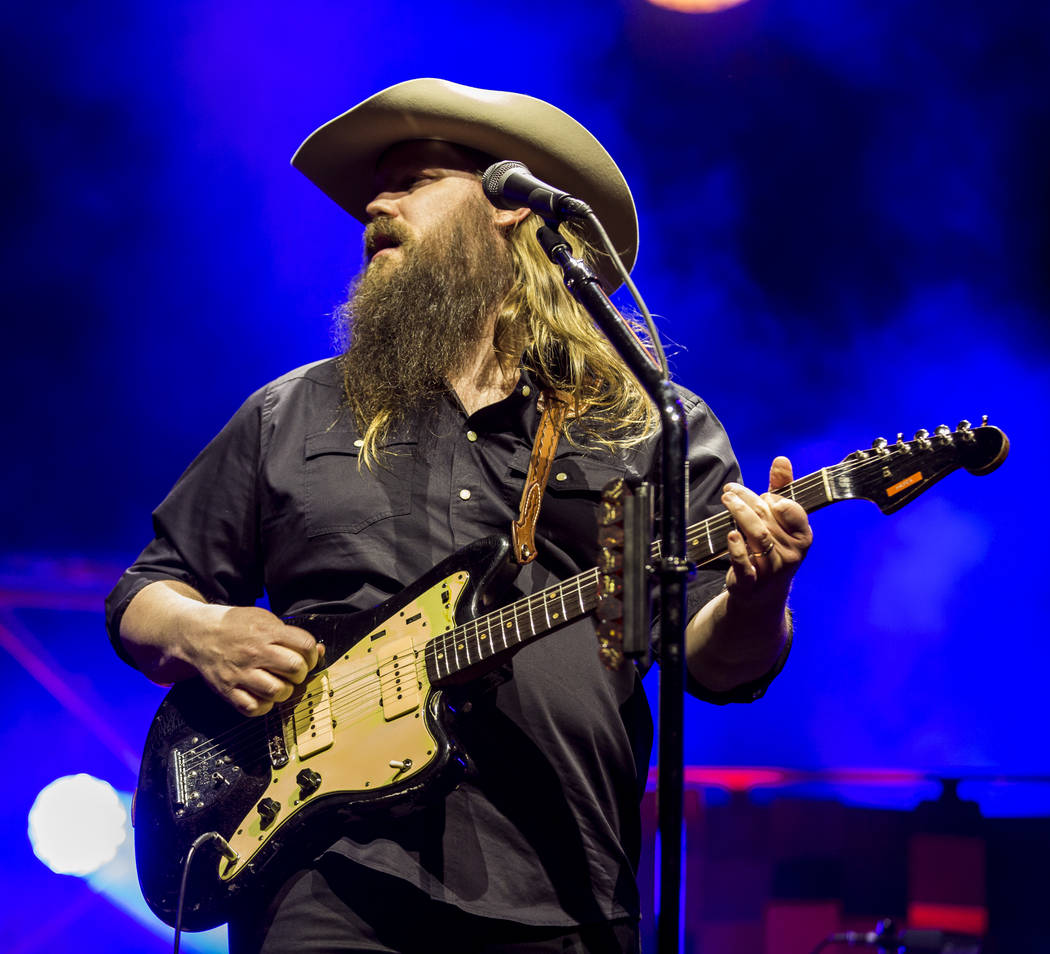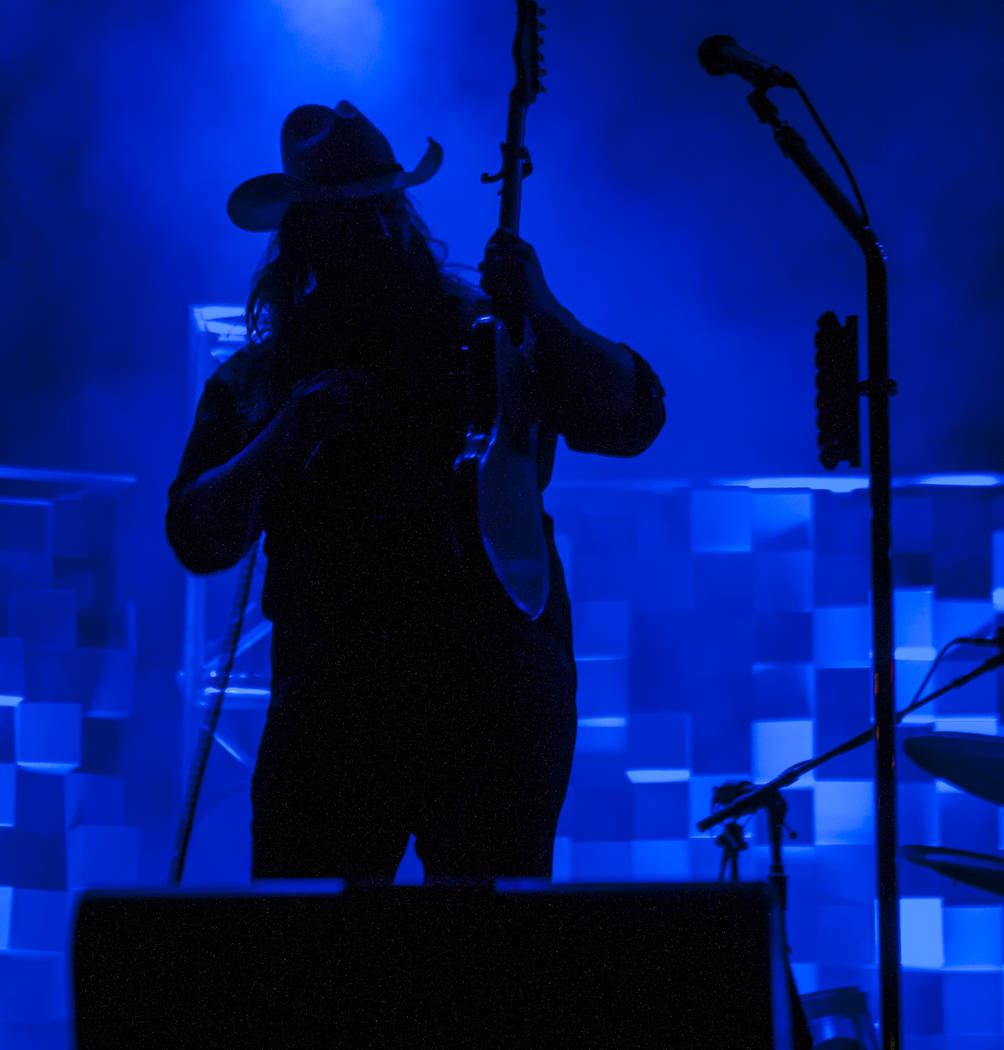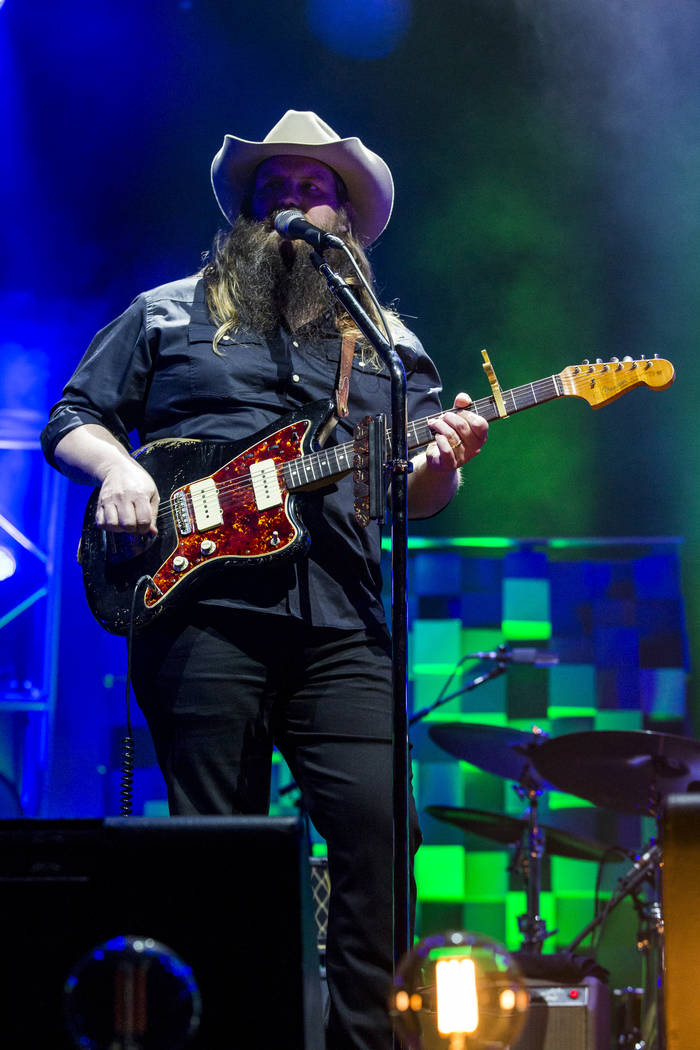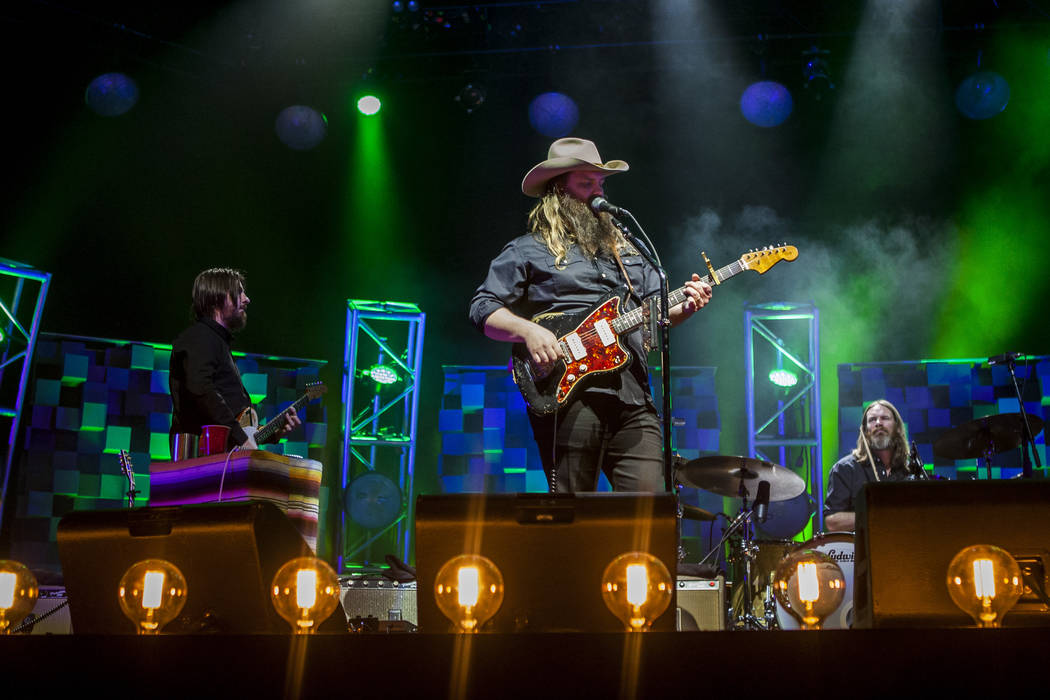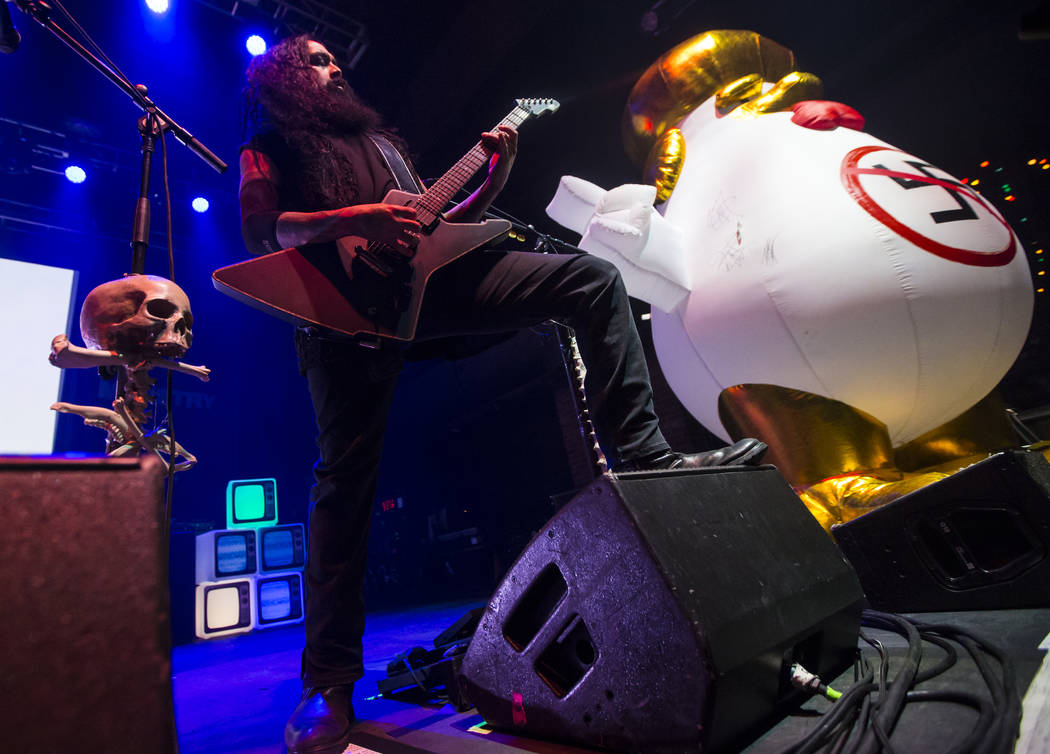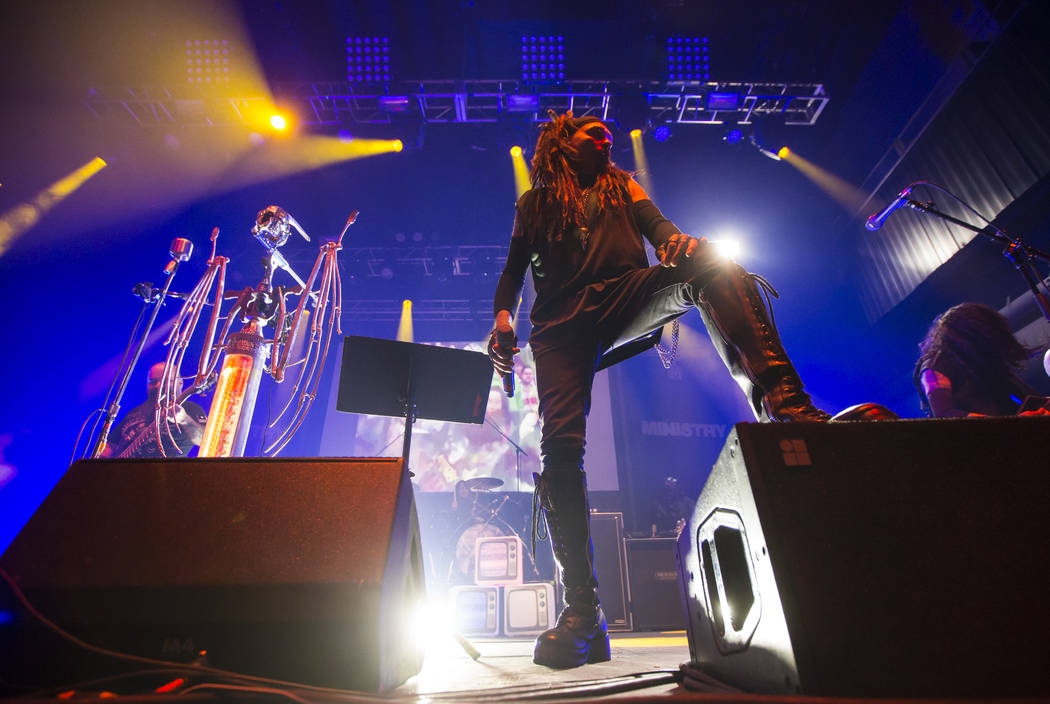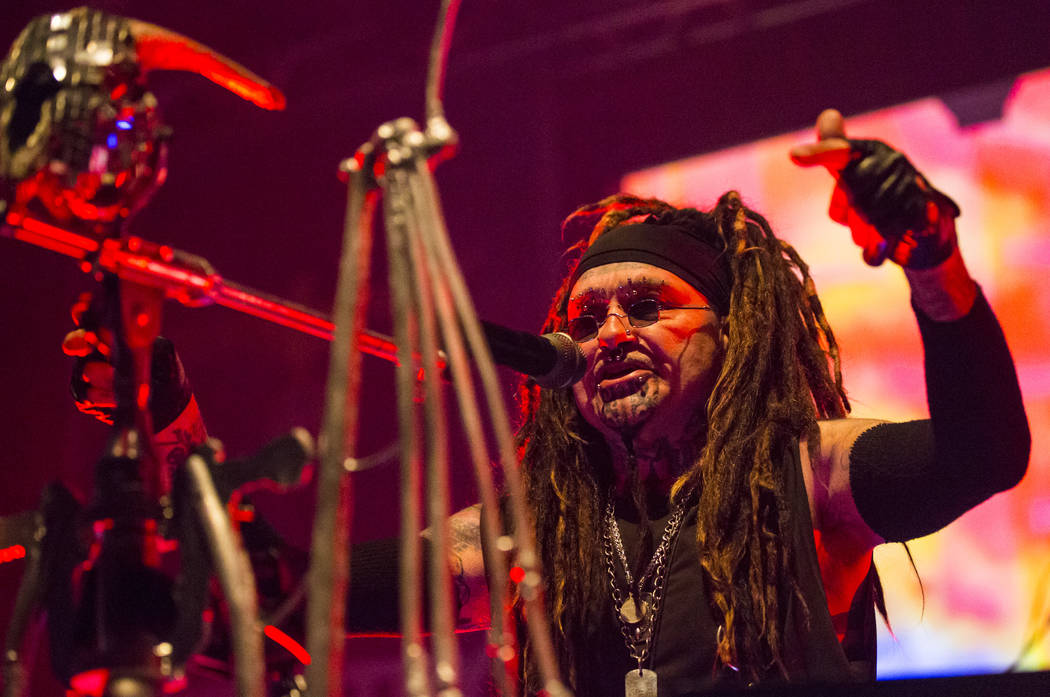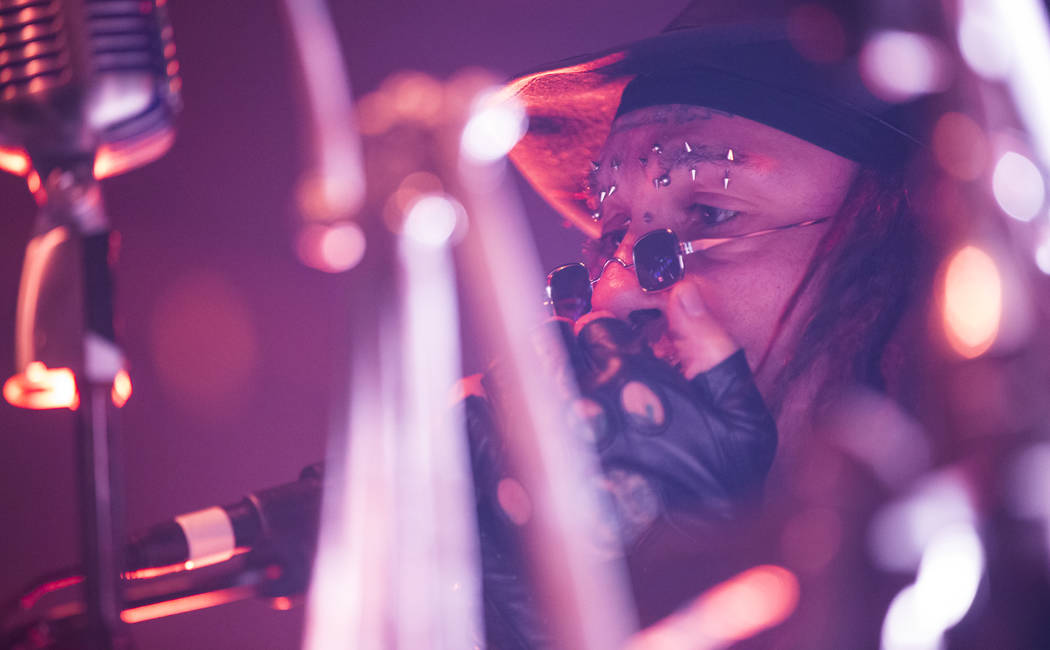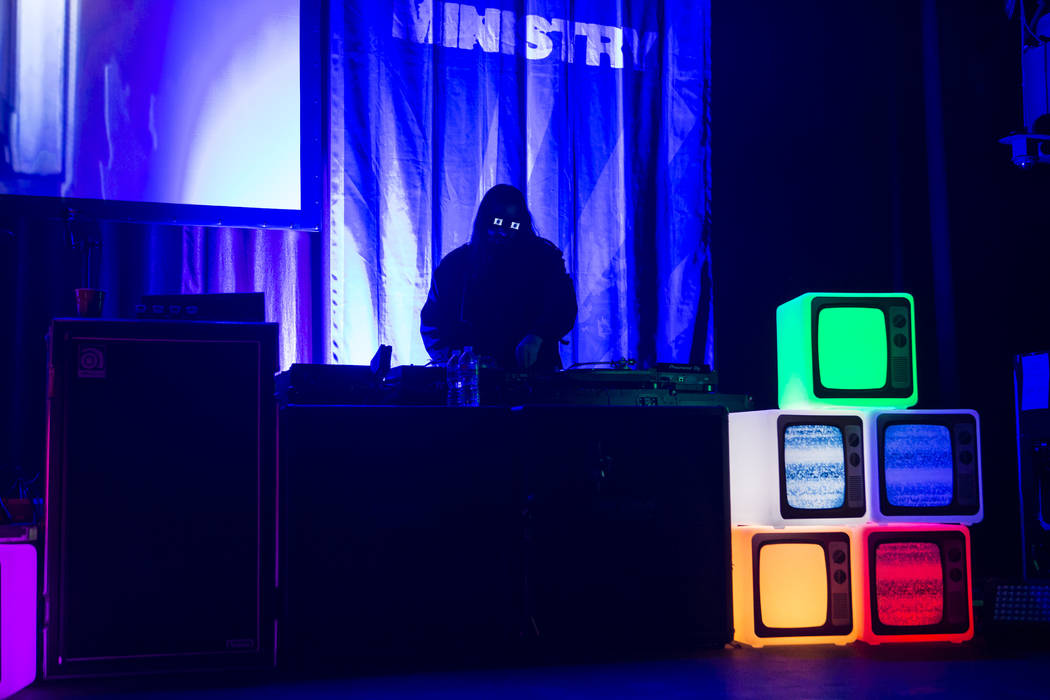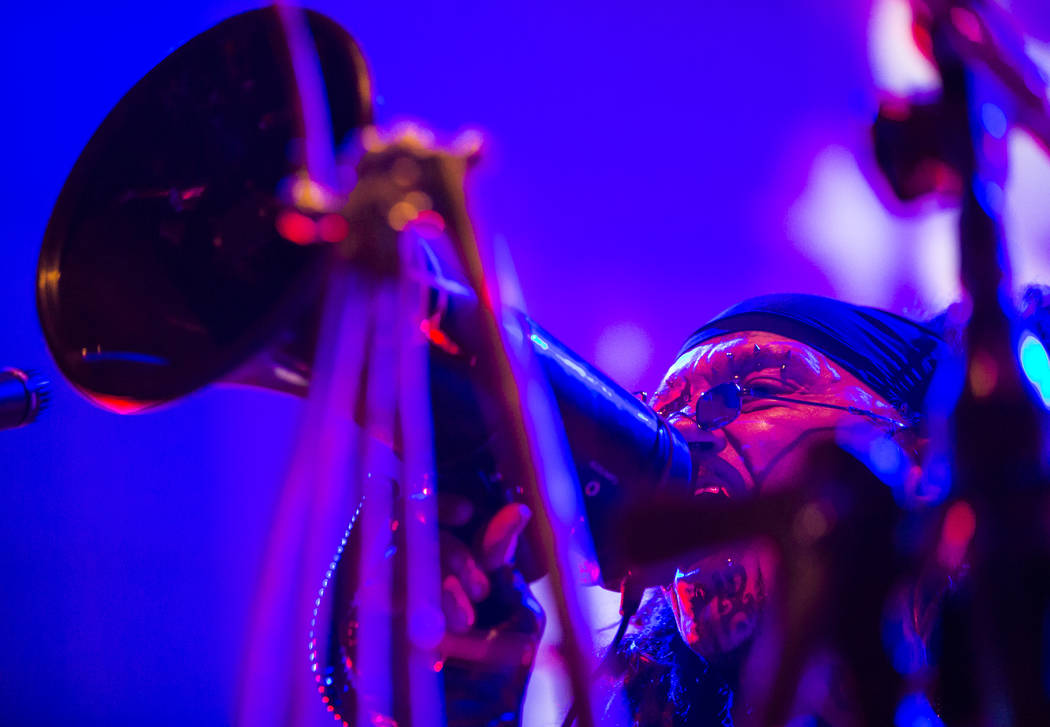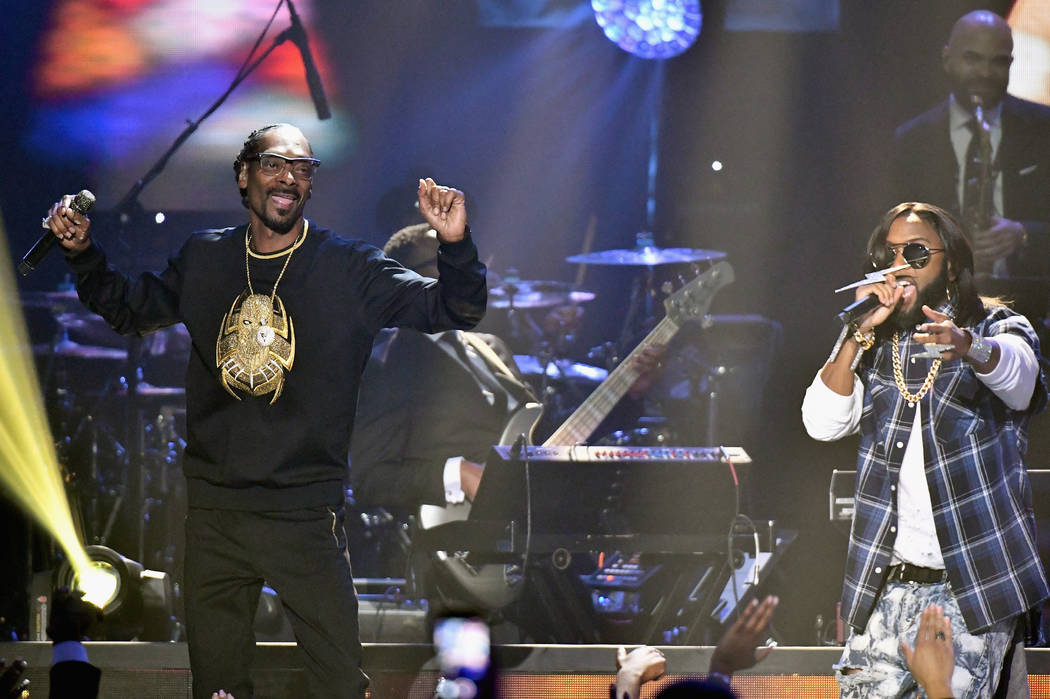 Jesus, whiskey and inflatable chickens: Three shows, two nights in Las Vegas.
"Pretend I'm a shelter for heartaches."
He sang of words that cut like razors, his voice doubling as a salve to soothe said wounds.
"Fire a-w-a-a-a-a-y," Chris Stapleton instructed an angry lover in the song of the same name, submitting himself as a willing pincushion for her barbs at the MGM Grand Garden Arena on Friday.
From a distance, Stapleton possesses the air of a throwback to outlaw country's '70s heyday: the beard, the dented cowboy hat, the quiet-storm demeanor.
But his sound is rooted back further still, to the early '60s, when Ray Charles' "Modern Sounds in Country and Western Music" spiked that titular sound with soul and R&B overtones.
Plenty of artists have done their own take on this fusion, most notably '70s and '80s chart mainstays Conway Twitty and Ronnie Millsap.
Stapleton takes things further with a voice that conveys heartache — among many other emotions — as directly as a Dear John letter.
Of course, R&B is short for "rhythm and blues," and the latter figures prominently in Stapleton's songbook: Tunes such as "Midnight Train to Memphis" and "Them Stems," performed back to back at the start of the night, were more George Thorogood than George Jones.
As the evening progressed, Stapleton celebrated Nevada's legalization of recreational marijuana ("Let's do this for states' rights," he said by way of introducing "Might As Well Get Stoned") and dedicated a stinging "Broken Halos" to the victims of the Route 91 Harvest festival massacre.
He also showcased his ample Southern rock bona fides: During an eruptive "Second One to Know," he slashed at his guitar hard enough to snap its strings and prefaced "Devil Named Music" with strains of "Free Bird."
There were plenty of less blustery moments: Alone on stage midway through the show, Stapleton performed "Whiskey and You" and "Either Way" accompanied only by his acoustic guitar, singing with an emotiveness that resonated just as loudly as his band's temporarily muted amplifiers.
Really, if it wasn't for that cowboy hat, he might be considered one of the great contemporary soul singers.
He should be regardless.
"If you love Jesus, make some noise."
Noise was made.
It was Saturday night, and yet Orleans Arena was filled with Sunday's finest — dresses that sparkled, heels that towered, fedoras that put bird plumage to good use — at the 33rd annual Stellar Awards, which salute the best in gospel music. (The ceremony will be broadcast on TV One at 9 p.m. Friday as well as in syndication afterward.)
Now, the idea of a gospel awards show in Las Vegas, the land of temptation, can seem counterintuitive: Imagine if Christ cultivated his apostles from the Men of Sapphire.
But then again, this is Sin City, so perhaps a little redemption was in order.
Besides, there's certainly no preaching to the choir here.
About those choirs: Preach, they did.
When Ricky Dillard &New G performed, it was such an exultant release that it felt like a series of thunderclaps rolling through the room, the power of song rivaling that of a storm front.
Perhaps the biggest attraction of the night, though, was an appearance by Snoop Dogg promoting his exceptionally well-done, emotionally charged new gospel double album, "Bible of Love."
"I'm not where I'm s'pposed to be / Sitting here smoking trees / When I should be on my knees," he rap-sung in supple yet assured tones during "When Words Are Few," clad all in black, gold medallion shining from his neck, as he performed in front of a stained-glass stage design.
Sure, one might shamelessly, guiltily pine for the rapper to intermingle his faith with his G-funk past ("Gin and Jesus Juice?" "Drop It Like It's Lot"?).
Instead, Snoop has come with a sincere take on the music that his grandmother introduced him to as a child.
"It's growth and development, me becoming who I am," he said backstage minutes after concluding his performance. "This was a style of music that I hadn't made that was always a part of who I was, so I wanted to take my time and put something together that could represent that part of my life."
Why now?
"It just came to me," he explained, speaking softly as a crowd began to form around him. "One thing about my spirit, it just happens."
"Everybody needs a punch in the face."
Words to live by.
Such sentiments form a robust portion of the life-coaching acumen of Ministry frontman Al Jourgensen, who voiced as much in song Saturday night.
At the same time the gospel awards were raising spirits, the industrial metallers were raising fists a few miles away at Brooklyn Bowl at The Linq.
The attire here was slightly different: leather mini-skirts in place of designer leather ball caps, pierced septums substituting for crucifixes, a tad more tattooed foreheads in the house.
But there was a similar celebratory air in the room when Ministry churned into standards of the genre, batten-down-the-hatches guitar fusillades such as "Just One Fix," "Thieves" and "So What."
During the entirety of the George W. Bush administration, Ministry delivered album-length salvos against the commander in chief.
Now, it's Donald Trump's turn on Ministry's new record, "AmeriKKKant," where band members declare themselves to be "Victims of a Clown" and are touring in support of the album with giant inflatable chickens designed in the president's likeness positioned at each side of the stage.
"I've got something to say to you," Jourgensen spat during "Antifa" as a pair of ski mask-clad individuals waved flags bearing the colors of the anti-fascist group. "I'll back it up with my fist."
Naturally.
Contact Jason Bracelin at jbracelin@reviewjournal.com or 702-383-0476. Follow @JasonBracelin on Twitter.