Jack White reinvigorates rock at Las Vegas show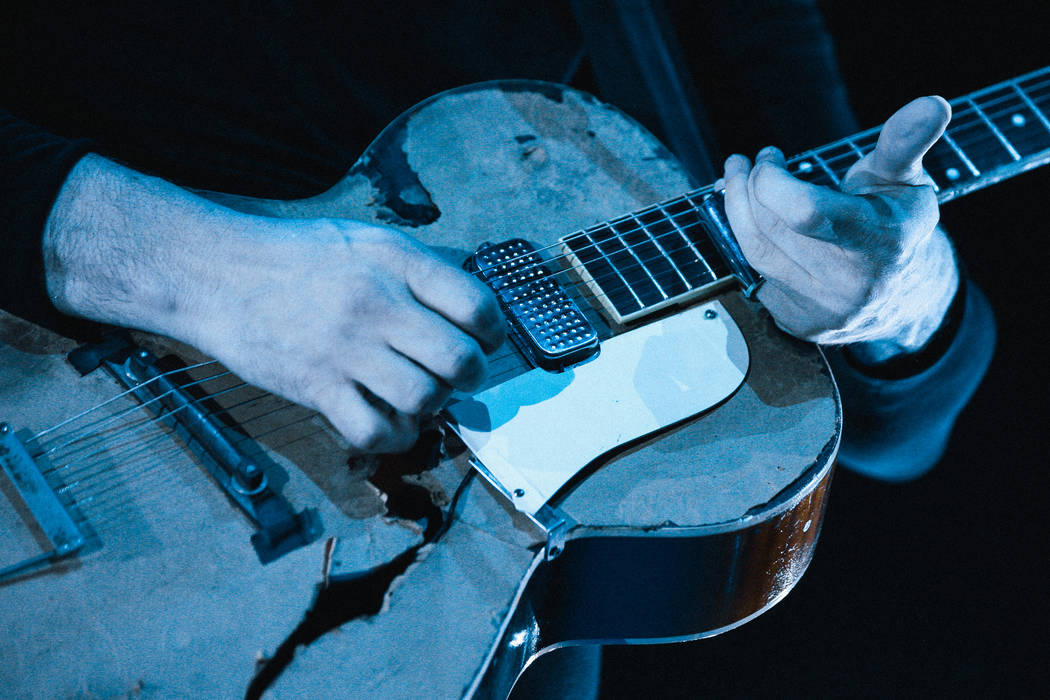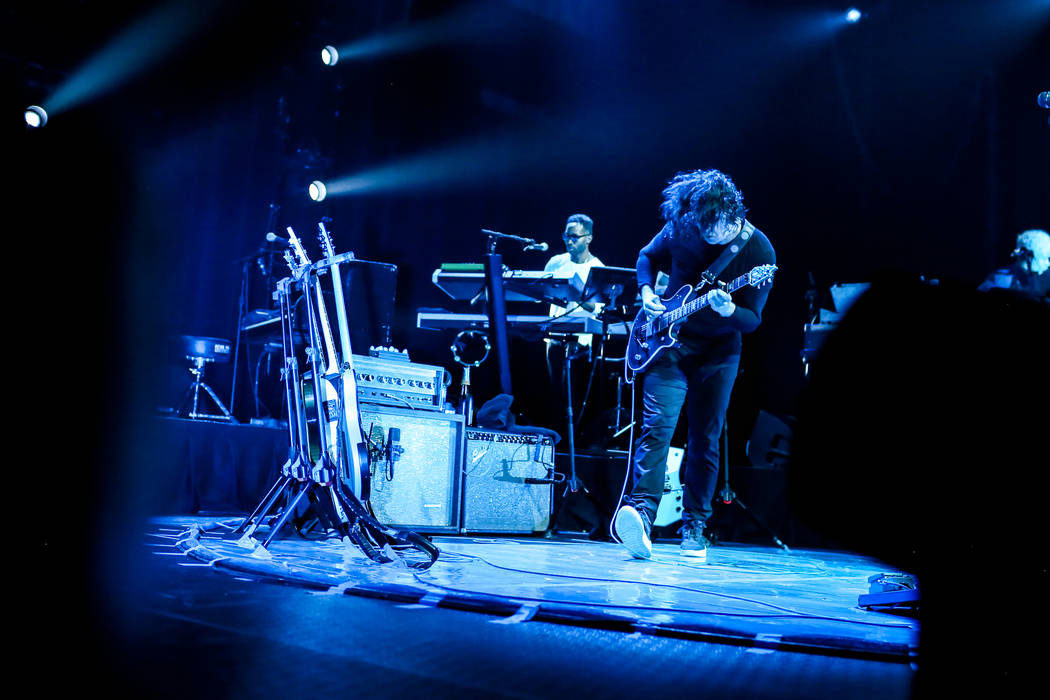 Dressed in black and blue, he came to bruise.
Swinging guitars in place of fists, Jack White braced himself for a throwdown, chin up, knuckles down on the fretboard.
In musical terms, White is the bottle-tossing instigator in the bar fight between the old-fashioned and the newfangled.
As a rock 'n' roller, he takes his cues from those wizened, tried-and-true, sweat-and-blood sounds that had to walk to school barefoot in the snow, uphill both ways, as opposed to the comforts of riding the bus, like you just know those EDM softies did.
So, just two numbers into his sold-out show at The Chelsea at The Cosmopolitan of Las Vegas on Thursday — following a righteously raucous, tone-setting take on the MC5's "Kick Out the Jams" — White was comparing himself to Sisyphus in song, braying and whelping like a shelter hound when the lights go off.
His task, as spelled out in "Over and Over and Over": to put his "shoulder on the boulder" of modern distractions for an evening, to tame — or at least redirect — the winds of change for an hour or two.
This meant that all cellphones had to be locked away before the show and that the sounds emanating from this bunch had a distinctly corporeal, flesh-and-bone feel.
White has long described himself as a man out of time, someone who feels as if he were born a generation or two too late.
He's not a technophobe or a Luddite, but he is a preservationist of sorts, an apostle of the analog who prefers recording to eight-track tape and the crackling warmth of vinyl albums over Pro Tools and the convenience and precision of digital files. White owns a record pressing plant in his native Detroit, sits on the board of the Library of Congress' National Recording Preservation Foundation, and one gets the sense that he'd rather lick ice cream from a sidewalk than log onto iTunes.
It's not that White is a stick in the mud when it comes to anything associated with this millennium; it's just that he favors the organic over the synthetic, man over machine. This translates palpably to the stage: White treats his songs like living, breathing things and, as such, they often take new forms live.
Humans aren't always predictable, and neither are the ways that White's songbook comes to life in concert.
On Thursday, little was played exactly as it was originally recorded.
During the band's take on The White Stripes' "Dead Leaves and the Dirty Ground," which features one of White's meatiest guitar riffs, he took a seat at the piano and played said riff on the keys, transforming the song into something different entirely.
Another Stripes tune, "Hotel Yorba," was enhanced with a more rollicking country-western swing, as opener William Tyler joined the band on electric guitar while White strummed an acoustic.
Elsewhere, the band expanded upon the concussive core of songs such as "Corporation" and "Why Walk a Dog?" both off White's latest record, "Boarding House Reach." The former mushroomed into one of the densest jams of the evening, with White howling about the Illuminati, Donald Trump and the Kardashians while clawing at this guitar as if trying to excavate hidden truths from its strings. The latter got irradiated by a nuclear lead from White that blanketed the room in a fallout of distortion.
Some songs bludgeoned (a bullying take on the Stripes' "Icky Thump"), others bounced (an ecstatically received cover of The Raconteurs' "Steady, As She Goes"), with White and company compressing the blues, punk, metal, country, garage rock — even a taste of '80s New Wave via the synth bleeps of "Respect Commander" — into an indivisible whole.
Through it all, the sounds coming from the stage had a vintage pulse, as did the antiquated debate that White addressed at show's conclusion.
"Do you think rock and roll is dead?" he asked after a set-ending "Seven Nation Army."
The crowd's lusty cheers suggested otherwise, but in terms of contemporary mainstream popularity, you could certainly answer in the affirmative.
So, is White living in the past?
Maybe.
But then again, what better way to keep the past living?
Contact Jason Bracelin at jbracelin@reviewjournal.com or 702-383-0476. Follow @JasonBracelin on Twitter.