Late punk rock singer lives on with release of her only recordings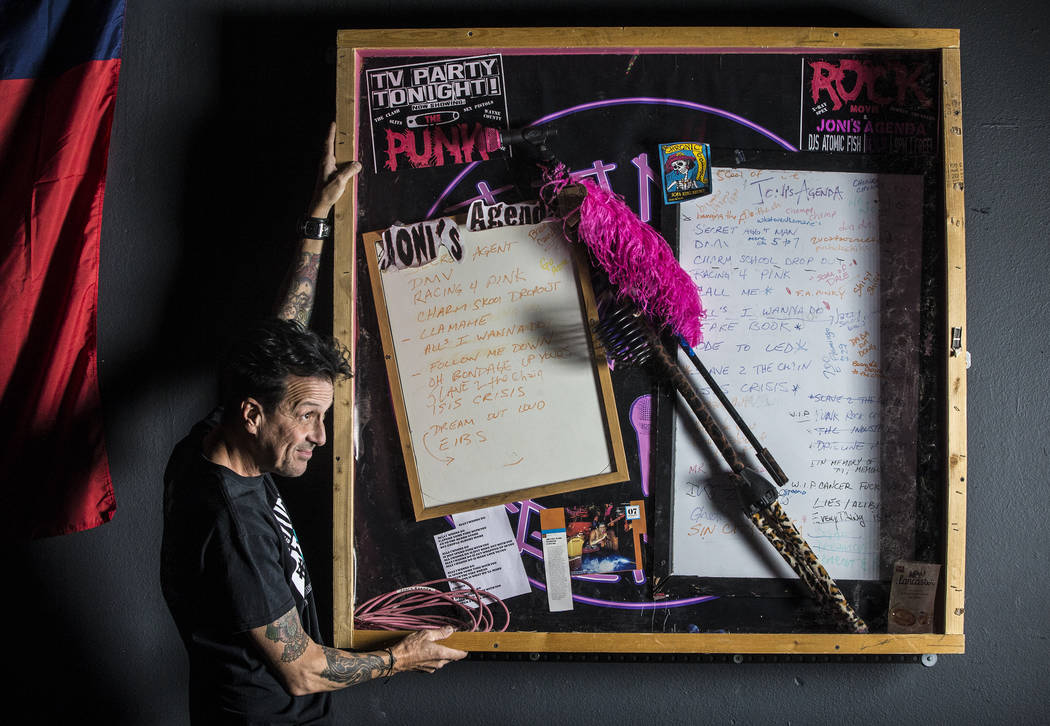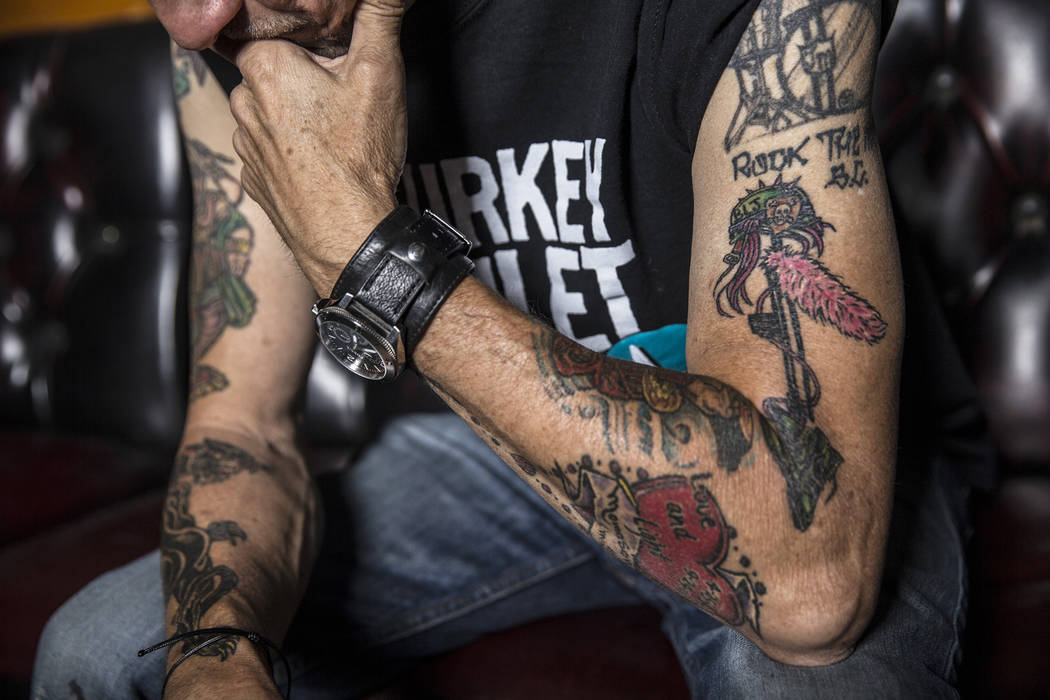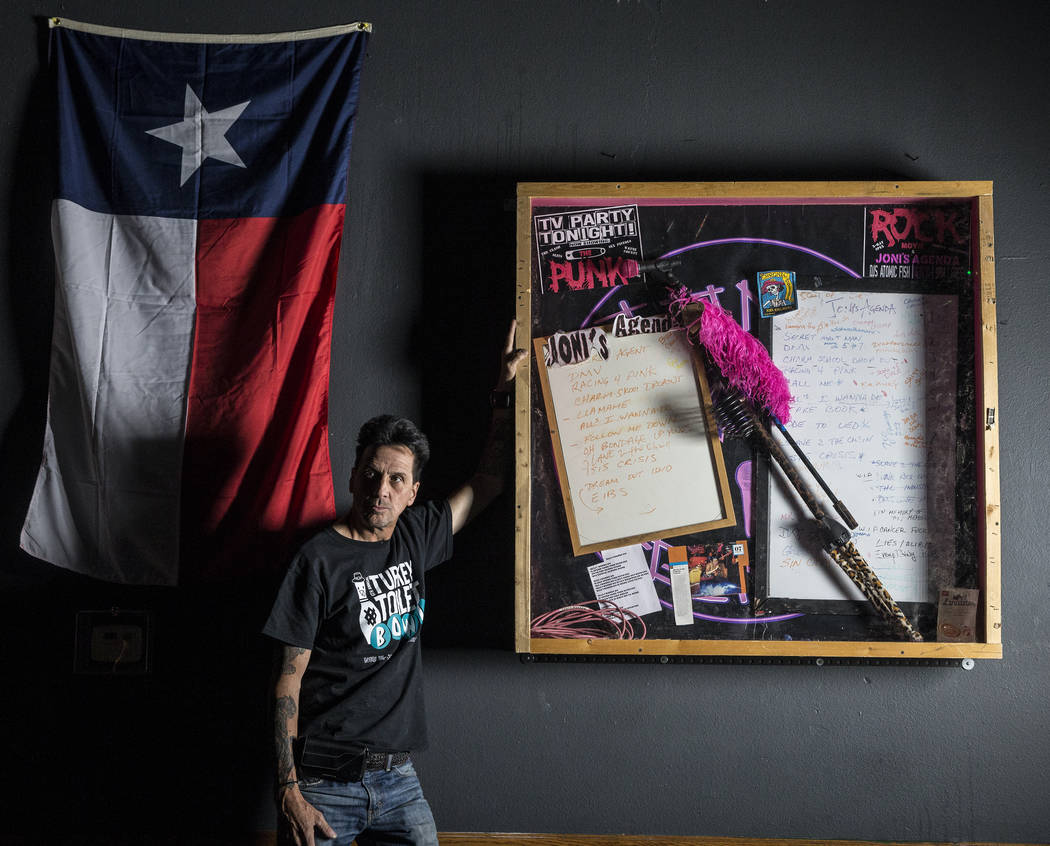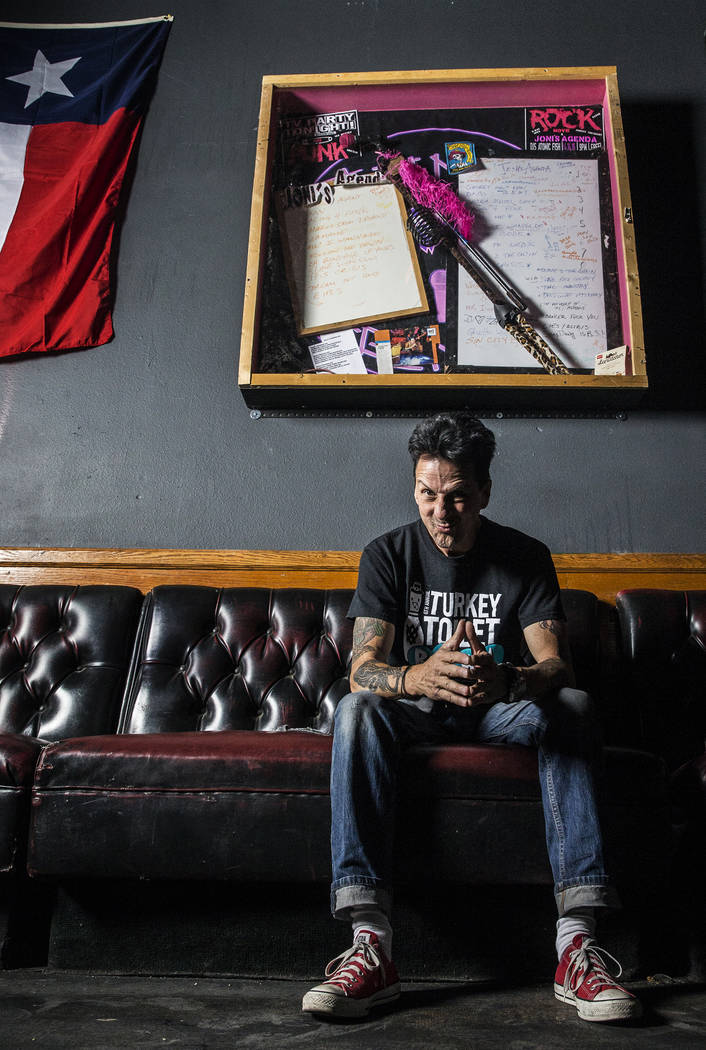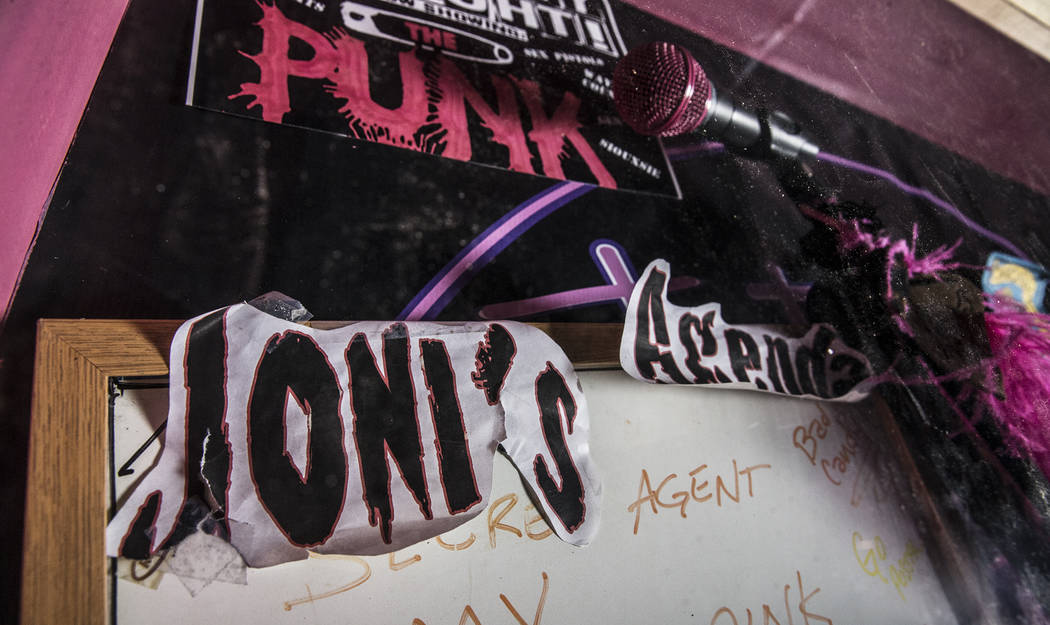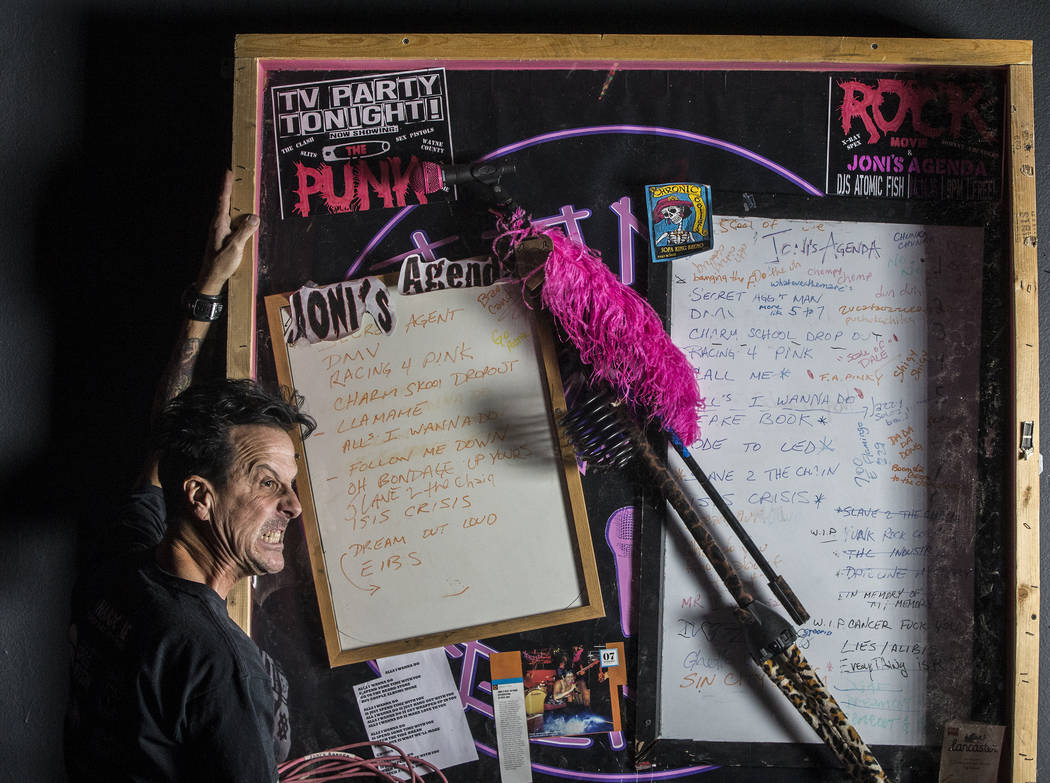 In a dark room, reflecting on days darker still, Joe Mascolino has found a little light and holds it in his hands.
"She's here," he says, tapping his fingers against a CD still encased in shrink wrap. "Now she's in perpetuity. It's forever."
Mascolino's reminiscing about Joni Mackin, his former bandmate in Joni's Agenda, who passed away in a car accident in January.
But Mascolino has ensured her presence is still felt, here in the cave-dark Dive Bar and elsewhere.
Behind the table where Mascolino sits hangs a glass case filled with relics of Mackin's burgeoning career in music, her mic stand, adorned with a bright pink feather and beer holder, her lyrics to the song "All's I Wanna Do," a couple of white boards with setlists and song ideas.
"These boards, I couldn't …" Mascolino says, pausing briefly to collect his thoughts. "I was like, 'What? Do I take the Windex, wipe this stuff off and start a new band?' No way, man."
Mascolino, a veteran drummer who's played in countless bands, from The Pervs to the Lucky Cheats, has taken it upon himself to preserve the legacy of Mackin, a longtime staple of Vegas punk circles as a fan, a sort of unofficial cheerleader for the scene, known for her small stature and big personality.
It was Mascolino who convinced Mackin to take the plunge and pursue her dream of fronting a band, recruiting her to sing on songs he wrote on guitar, a first for him.
"Twenty years of watching bands around town, she finally got to squeeze that sponge, and it all came out," Mascolino says.
"When she sang, man, she sang so hard. I swear, I don't know if I've ever seen anybody put that much into it. Every time."
Joni's Agenda played their first gig at the Double Down Saloon in March 2016.
"When we got done, man, we hugged each other. I felt like I was graduating high school or something," says Mascolino, a quick-talking fount of energy whose lips move almost as fast as his hands do when he's behind the kit. "She was so happy. I'll never forget that. That was a great hug."
Though Mackin had never sang in front of crowds before, she took to it quickly, like a natural, her needle-in-the-red energy levels translating well to the stage.
"Her stage legs, it was like she was in the gym working out," Mascolino says. "They went from little spindles barely holding her up to Serena Williams. It was electric, me and her on stage. It was a crazy chemistry. She was hyper, like me."
When Mackin passed away after a Friday night out at the Double Down, Mascolino was devastated ("I'm crying like a baby still. It's affected me so much."), but he vowed to release the recordings they had made in his garage.
"I told her brother, 'If it's the last thing I do, the CD's coming out. Joni's going to get heard," he says.
Mascolino has brought said CD with him today, a punchy five-song EP with rowdy jams about roasting in DMV hell and getting booted from charm school.
He slides us a copy, promise fulfilled.
"We're all still talking about Joni because she was such a good person, and now we don't have that good person with us," Mascolina says. "But she's still around," he adds, bearing the proof in his hands.
Contact Jason Bracelin at jbracelin@reviewjournal.com or 702-383-0476. Follow @JasonBracelin on Twitter.