Otherwise's new album is their strongest yet
September 19, 2017 - 10:19 am
Updated September 19, 2017 - 11:36 am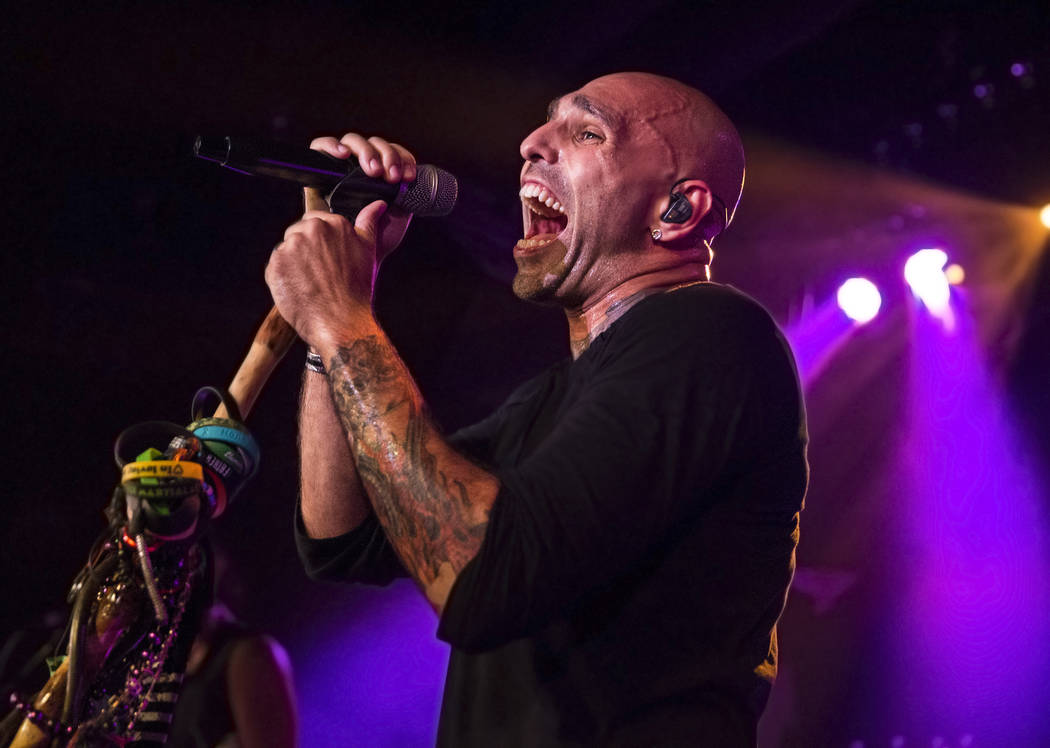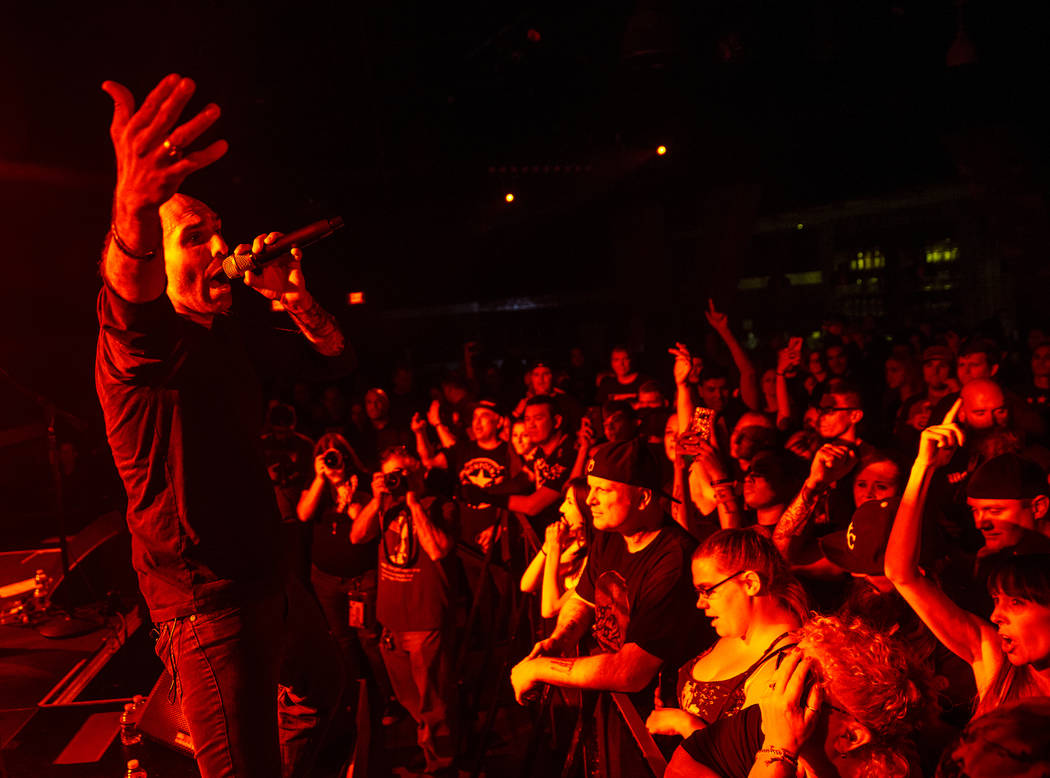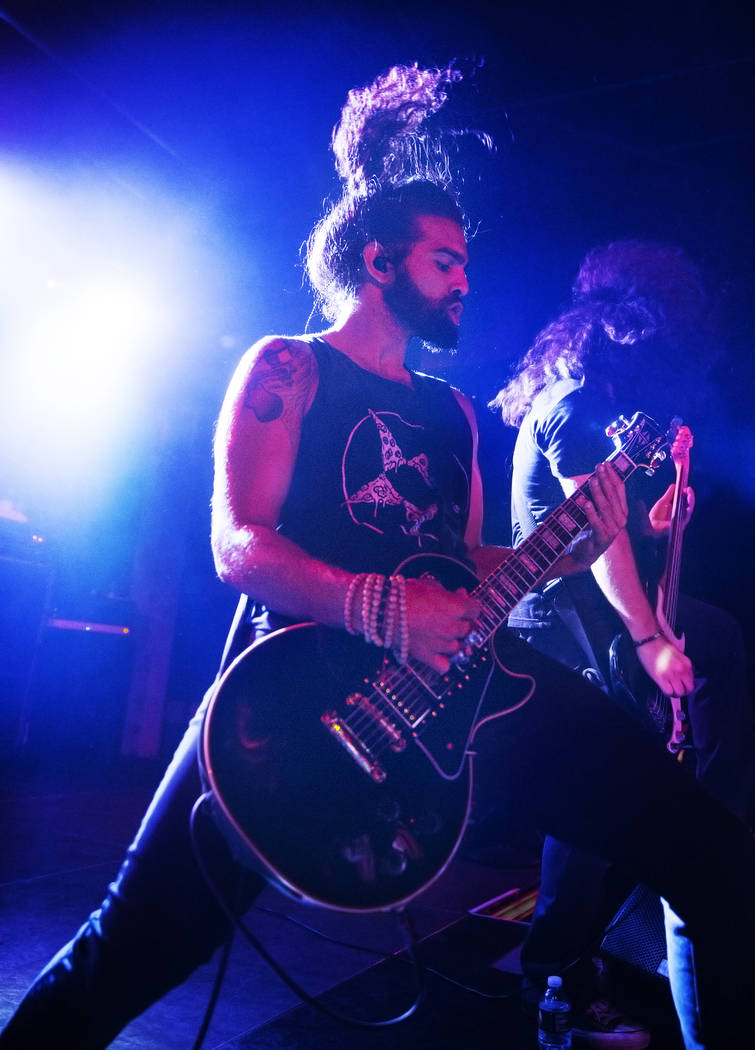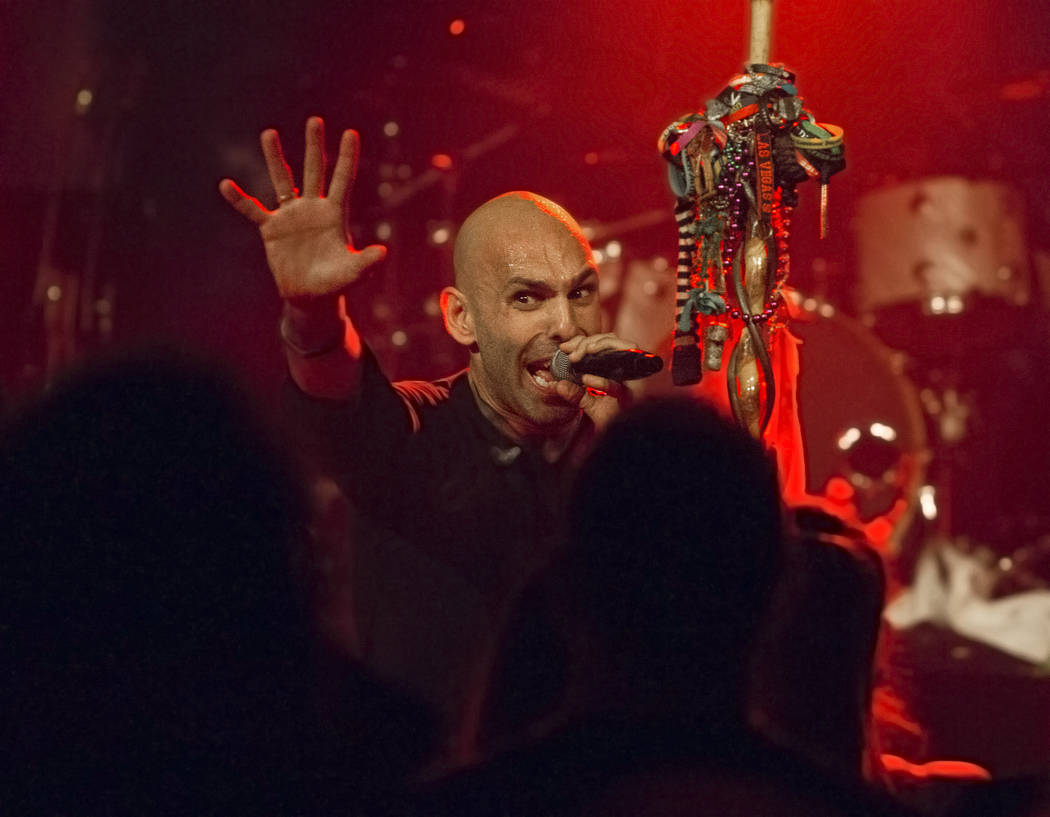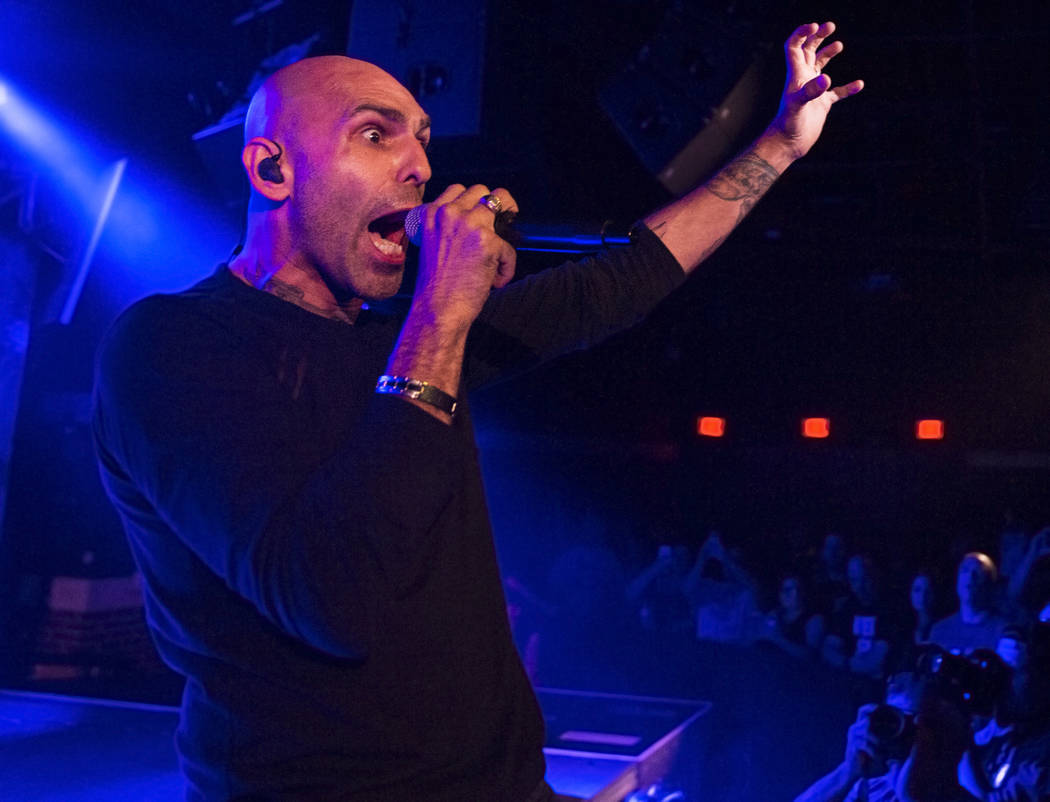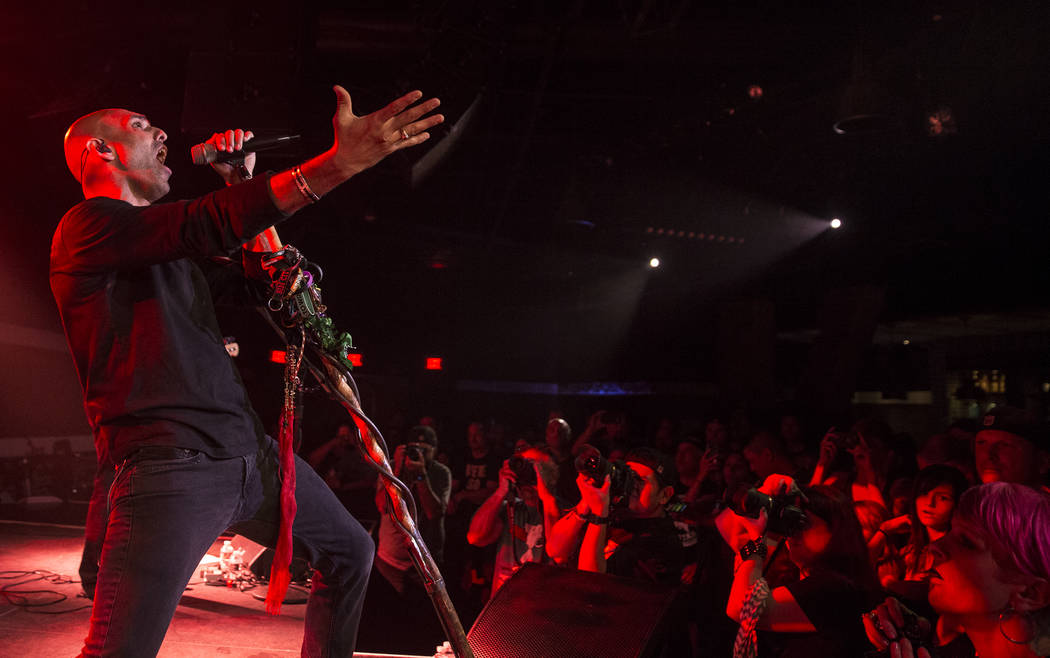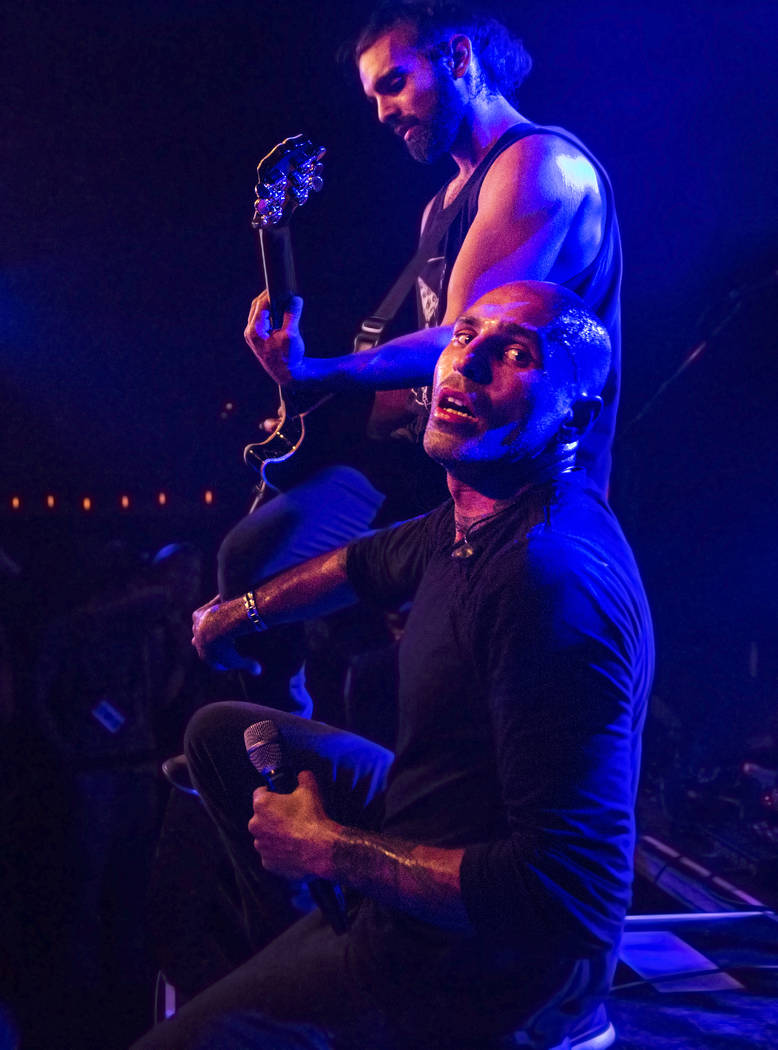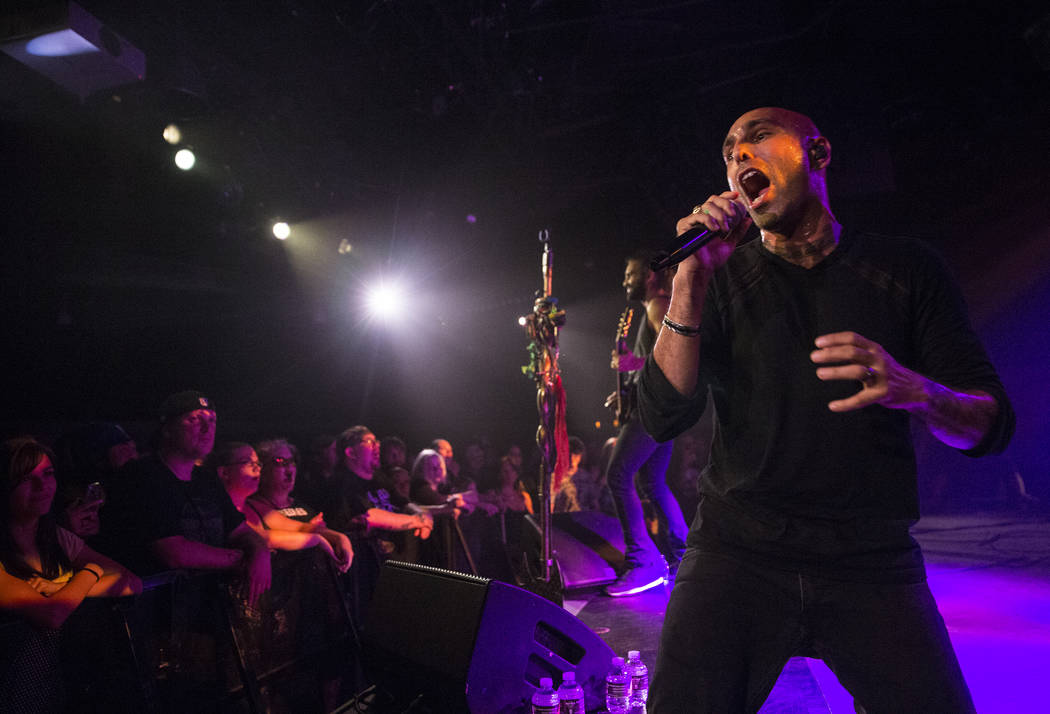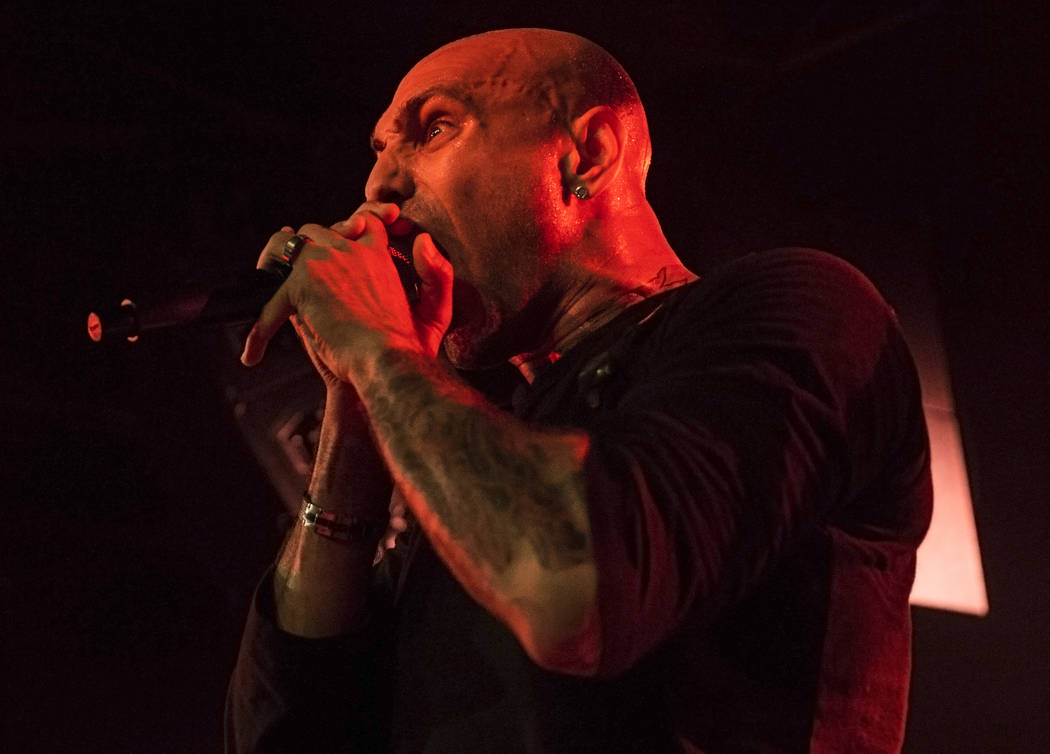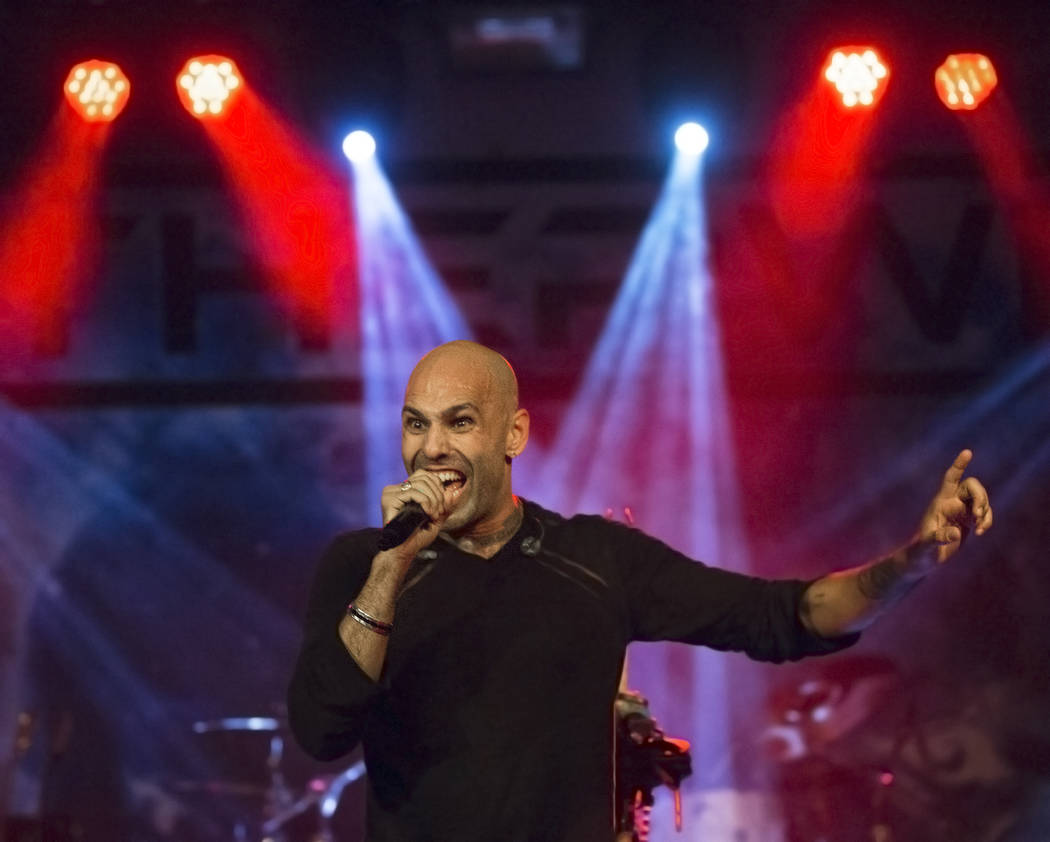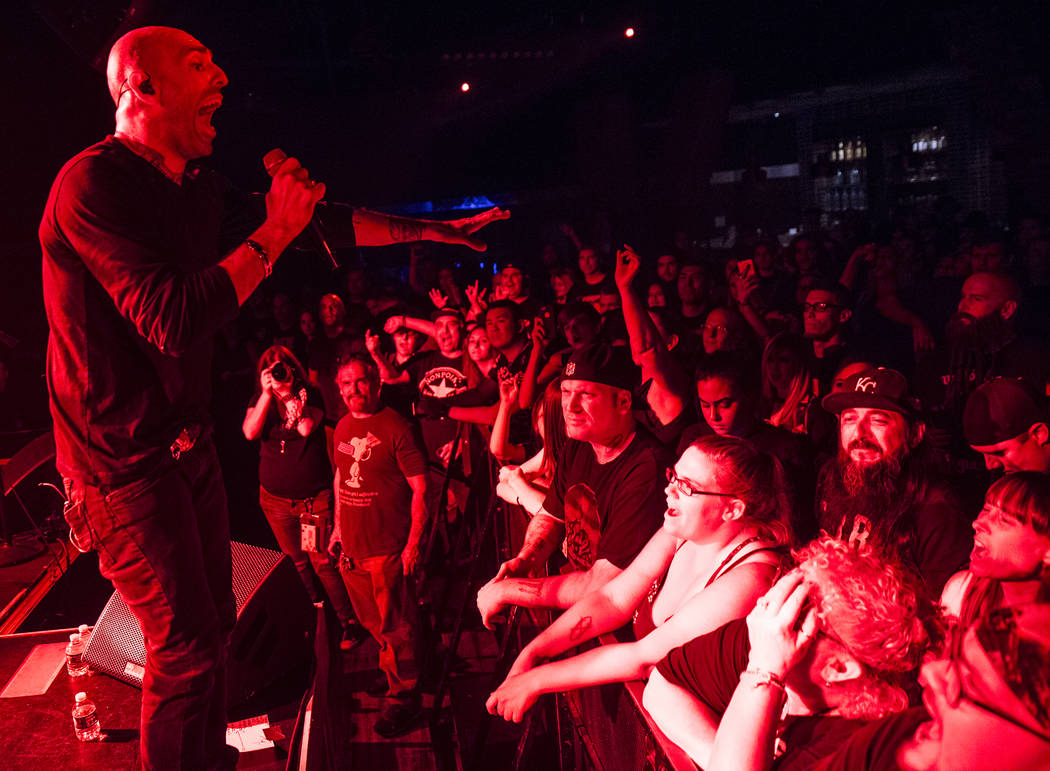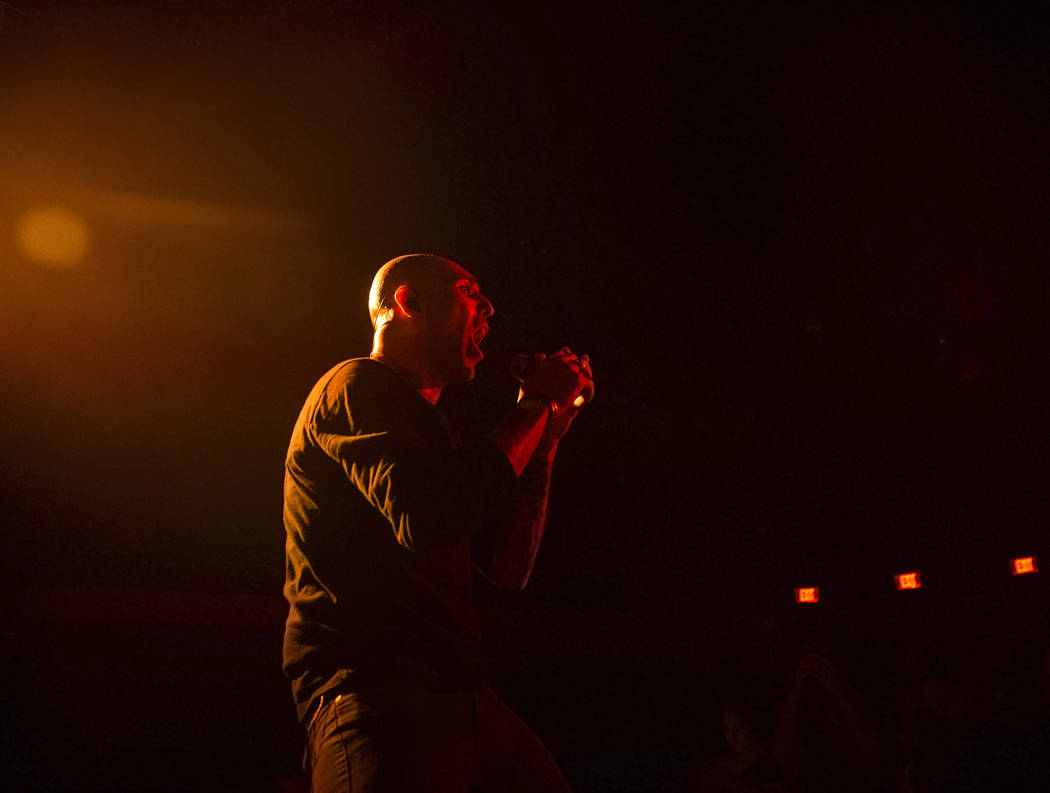 His eyes are like exclamation points, as wide open as his outstretched arms.
Adrian Patrick embodies his words when he sings, his whole body telegraphing his emotions, his fingers splayed out dramatically, his neck craning skyward, his movements sudden and vehement.
"Anger is a gift," the Otherwise frontman explains between songs, the bright stage lights calling attention to the beads of sweat irrigating his forehead. "Anger is a gift," he repeats, "if used correctly."
About that anger.
"For a long time, we were fueled by the wrong things," Patrick explains earlier in the evening from the green room in Vinyl at the Hard Rock Hotel, flanked by his brother, Otherwise co-founder and guitarist Ryan Patrick. "We were angry, we were drunk, we were inexperienced, we were egotistical. But we were surrounded by people like that, internally and externally. Now we're trying to rise above it, trying to transcend all that."
Their first step: "Sleeping Lions," Otherwise's new record and fourth overall.
It's the band's strongest, most complete album, simultaneously their hardest-hitting and most adventurous disc.
Some fans traveled thousands of miles to be among the first to hear it at a VIP listening party prior to the Las Vegas band's pre-release show last Friday. (The record officially comes out this Friday.)
There's a couple here from Virginia, another from Chicago. They range in age from a preteen in pink headphones to older dudes for whom Otherwise's riff-driven rock is probably a reminder of the sounds of their youth in the '70s, when guitars could still be heard on the radio.
"Lions" sounds destined for the airwaves, with anthemic battle cries like first single "Angry Heart" contrasted with new flourishes in the band's sound, like the electronic undercurrents of "Beautiful Monster."
The band's had successes in the past: their biggest hit, "Soldiers," has been streamed nearly 10 million times on Spotify and its video has nearly 5 million views on YouTube.
They've become a headlining national touring act, practically living on the road: The week before this one, they were in New York, Wisconsin and L.A. (twice) in a matter of days as they began the promotional cycle of their new record in earnest.
Still, Otherwisthat level where they don't have to grind, grind and grind some more to make ends meet.
And after their last record, 2014's "Peace At All Cost," it all began to take a toll on these two.
"We were almost dropped," Adrian says, referencing the band's label, Century Media Records. "We had massively powerful management quit, we had band members leave, got kicked off tours, all this heavy stuff that has squashed other bands. But my brother and I put our heads down, tried to get through the storm."
For starters, they recruited some new bandmates, drummer Brian Medeiros and bassist Tony Carboney, both of whom bring a fresh, palpable energy, especially live, where Carboney is a tornado of hair.
Next, they enlisted a seasoned producer, Bob Marlette (Alice Cooper, Rob Zombie, Seether, Shinedown) to help fine-tune their songs.
Finally, they didn't rush things, allowing themselves more time than they ever have to get songs just the way they wanted them to be, without their record company looking over their shoulder the whole time.
"We didn't have a label going, 'You need to give us 'Soldiers' again,' " explains Ryan. "It was just like, 'Do whatever you want, we'll see if it's good enough.' So, we ended up doing what we wanted. And it was good enough."
Less than an hour earlier, Ryan got his hands on a hard copy of "Lions" for the first time when some folks from Zia Records brought a couple of boxes of the new CDs to sell at the show.
His face lit up in a mixture of pride and happiness tinged with something bordering on disbelief.
Not long afterward, there he was, up onstage, bringing "Lions" to life.
"In and out of hell," his brother sang, speaking for the both of them. "But I still got a smile on my face."
Contact Jason Bracelin at jbracelin@reviewjournal.com or 702-383-0476. Follow @JasonBracelin on Twitter.