RJ music writer on his 10 favorite Las Vegas shows of 2017
December 25, 2017 - 3:21 pm
Updated December 25, 2017 - 5:59 pm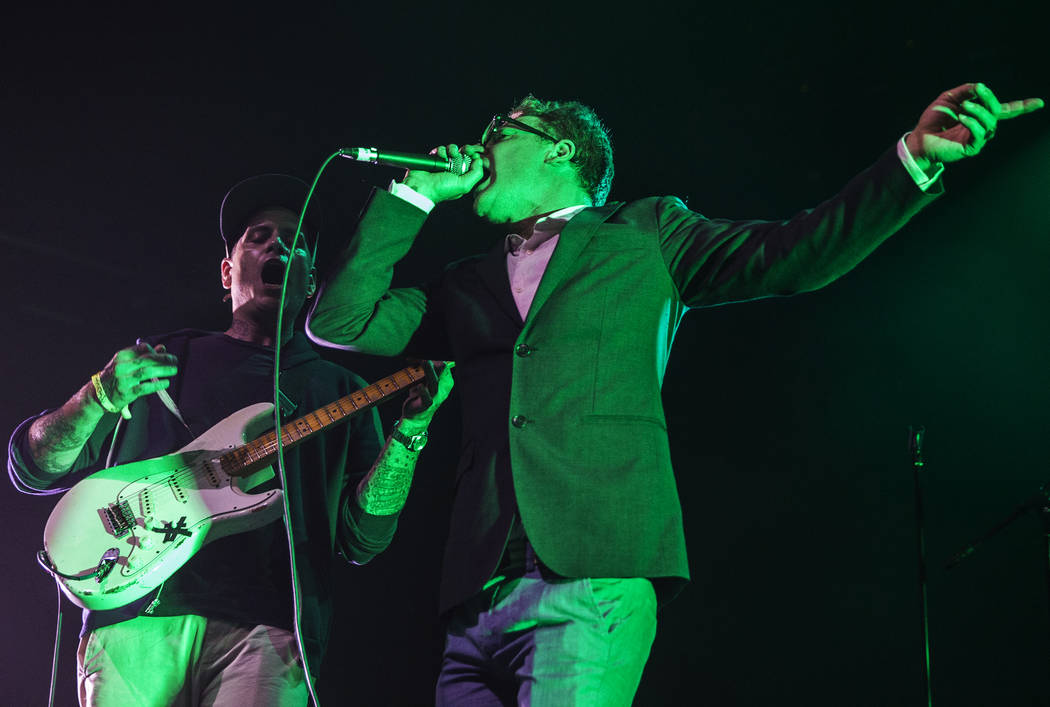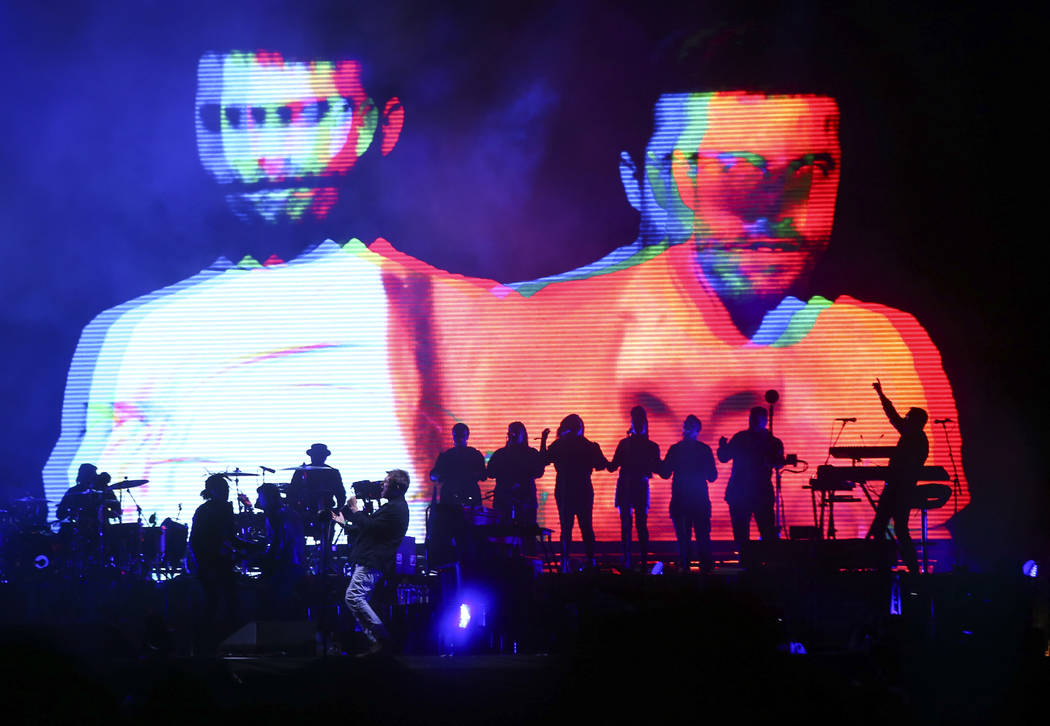 I go to shows for a living.
It rules.
Here are the shows that ruled the most in 2017:
Black Tiger Sex Machine, Las Vegas Motor Speedway, June 18
What's the only thing Electric Daisy Carnival has been missing all these years? (In church lady voice): Could it be Satan? With devilish imagery (inverted crosses, pentagrams, oh my) playing on the massive screens aside the Cosmic Meadow stage, these Montreal electro-pugilists relentlessly pummeled the EDC hordes, who didn't know whether to dance or seek shelter.
Cattle Decapitation, Beauty Bar, Nov. 20
What a bill this was, outdoors in the crisp night air, where environmentally aware ragers Cattle Decapitation soundtracked the fall of man alongside progressive thrashers Revocation, an absolutely seething Full of Hell and Artificial Brain's vertiginous technical death metal. November was one of the greatest months for metal in Vegas in recent years, with scads of killer shows from The Black Dahlia Murder, Belphegor, Exhumed and more. This one was the best of the bunch.
John Carpenter, The Joint at the Hard Rock Hotel, Oct. 29
Satan, Michael Myers and a mullet-headed Kurt Russell were all in the house when Carpenter performed the scores to some of his most righteous flicks as footage from said films played behind the band. For one glorious night, "They Live" lived.
Murder City Devils, The Joint, Aug. 20
It's hard work picking but one standout performance during three days and nights of them at Psycho Vegas, the best heavy music fest in the country, but that's why we get paid 11 figures annually. And so we'll give the Devils' their due. The reactivated Seattle garage rockers' howling Sunday night performance was one of the weekend's most in-your-face, literally, with frontman Spencer Moody spending as much time on the crowd's outstretched arms as onstage.
Gorillaz, downtown, Sept. 24
The cartoons ceased being cartoonish when the more whimsical side of this "virtual band" took a backseat to fiercely delivered salvos on "Kids With Guns" and the ruminative gloom of being "Busted and Blue." Gorillaz closed Life is Beautiful 2017 by going ape on the state of the world around them.
The Who, Colosseum at Caesars Palace, Aug. 1
"The Kids Are Alright," the old dudes as well, as singer Roger Daltrey and guitarist Pete Townsend continued to bring the blare with the best of 'em five decades after notching their first hit. "I feel younger now than I did then," Townsend said during the second of the band's six shows at the Colosseum, backing up his words with rock cornerstones that haven't aged a day.
Ween, Brooklyn Bowl at The Linq, Feb. 17
They opened with a breezy acoustic number warning of the dangers of defecating where you dine, ended with a number that's little more than the recitation of a series of orders at a Mexican restaurant and, in between, there was country, metal, soft rock, punk and a child's plea for help for his pony. There is only one Ween. And that's truly all the world could handle.
Iggy Pop, Downtown Las Vegas Events Center, May 27
Father Time has nothing on the Father of Punk, as the ageless Iggy doffed his top, goaded his band to play harder, faster, harder, faster, demonstrating at Punk Rock Bowling that even at age 70, the dude possesses no shortage of "Raw Power."
Kendrick Lamar, T-Mobile Arena, Aug. 5
With a tongue that moved as fast as his fists, Lamar busted karate moves and rhymes with equal intensity during the alternately heated and reflective Vegas stop of his "DAMN. Tour." The only thing we could say afterward? Damn.
Arcade Fire, Mandalay Bay Events Center, Oct. 23
"We were really excited about playing here, because (expletive) being afraid," Arcade Fire frontman Win Butler announced early on during the first big Mandalay Bay concert after the Oct. 1 massacre. Though the arena was only half-full, Arcade Fire put on a triumphant show, emotionally charged and defiant, performing inside a boxing ring, delivering a knockout.
Contact Jason Bracelin at jbracelin@reviewjournal.com or 702-383-0476. Follow @JasonBracelin on Twitter.