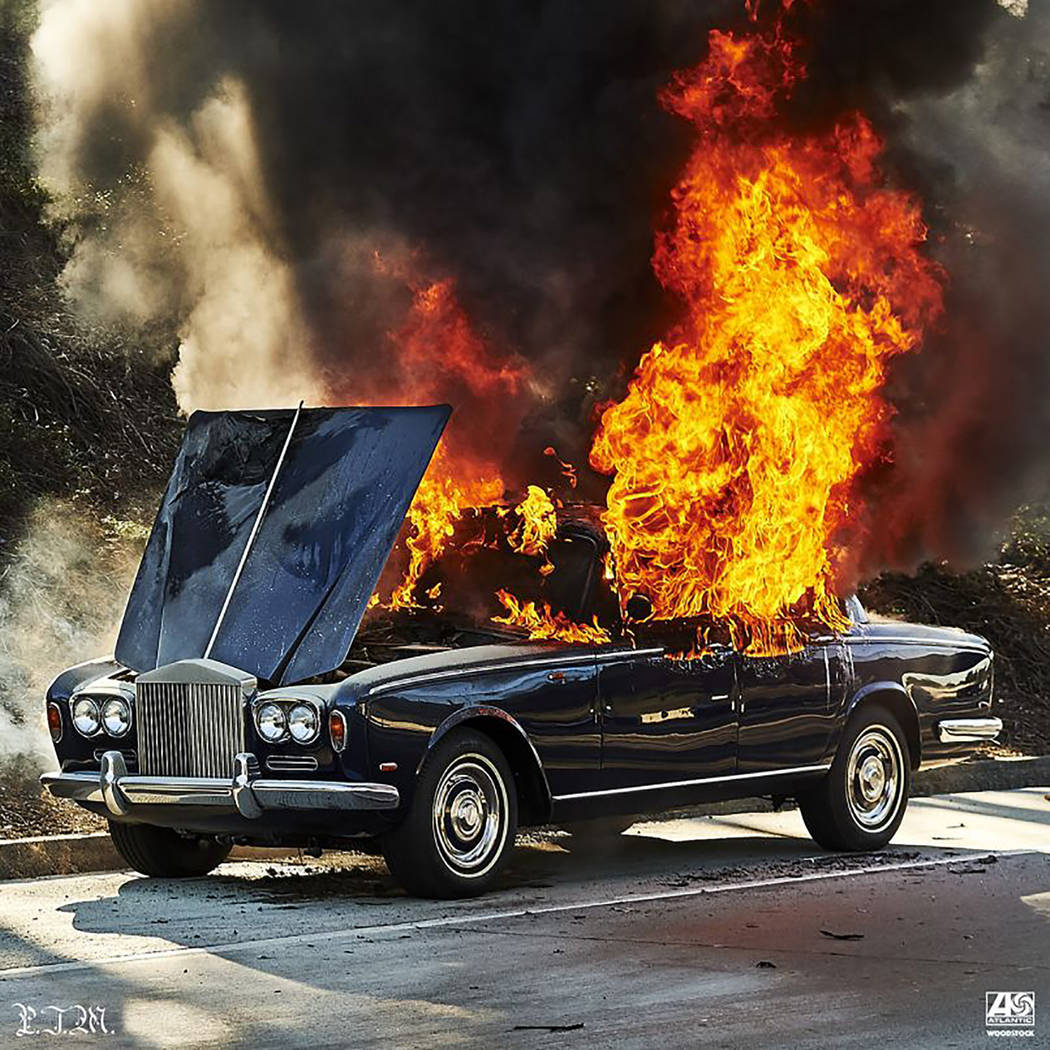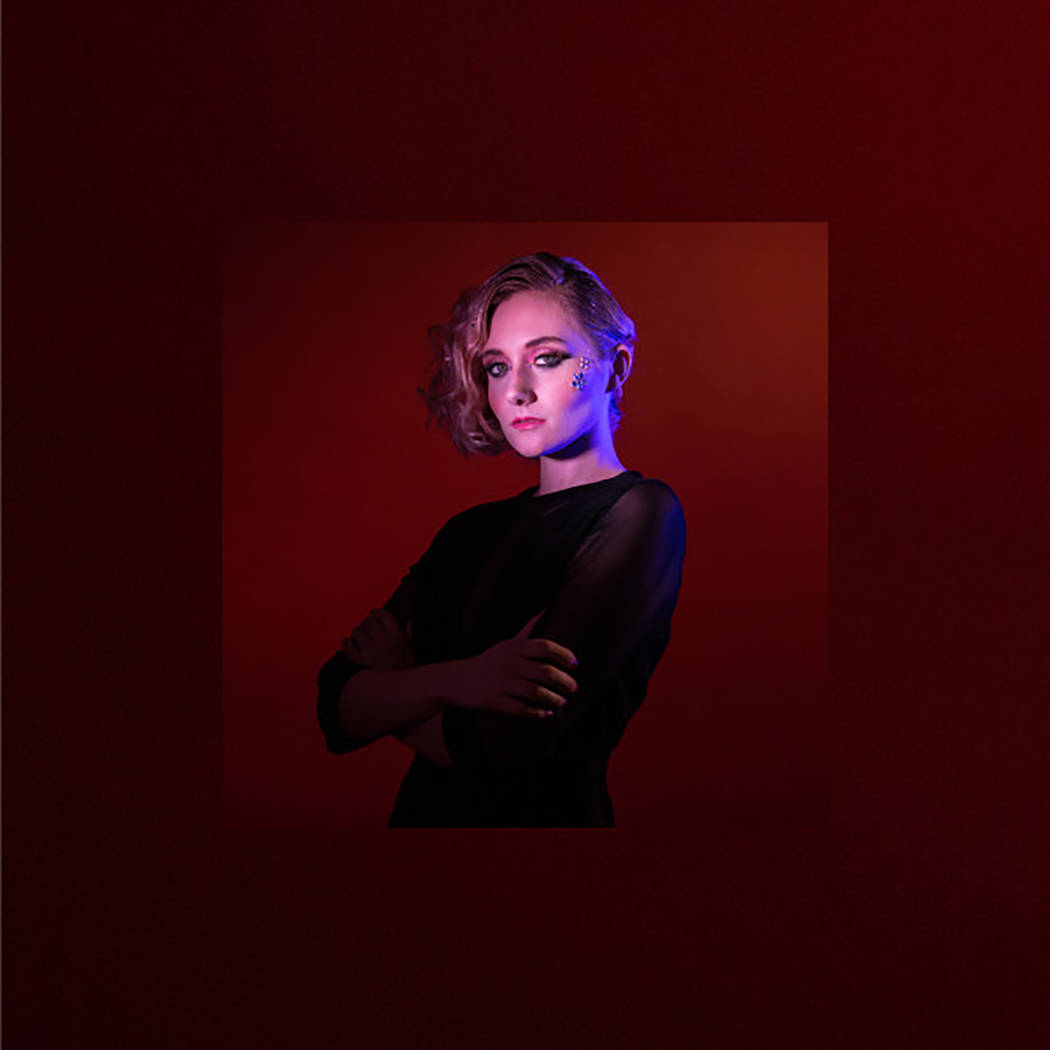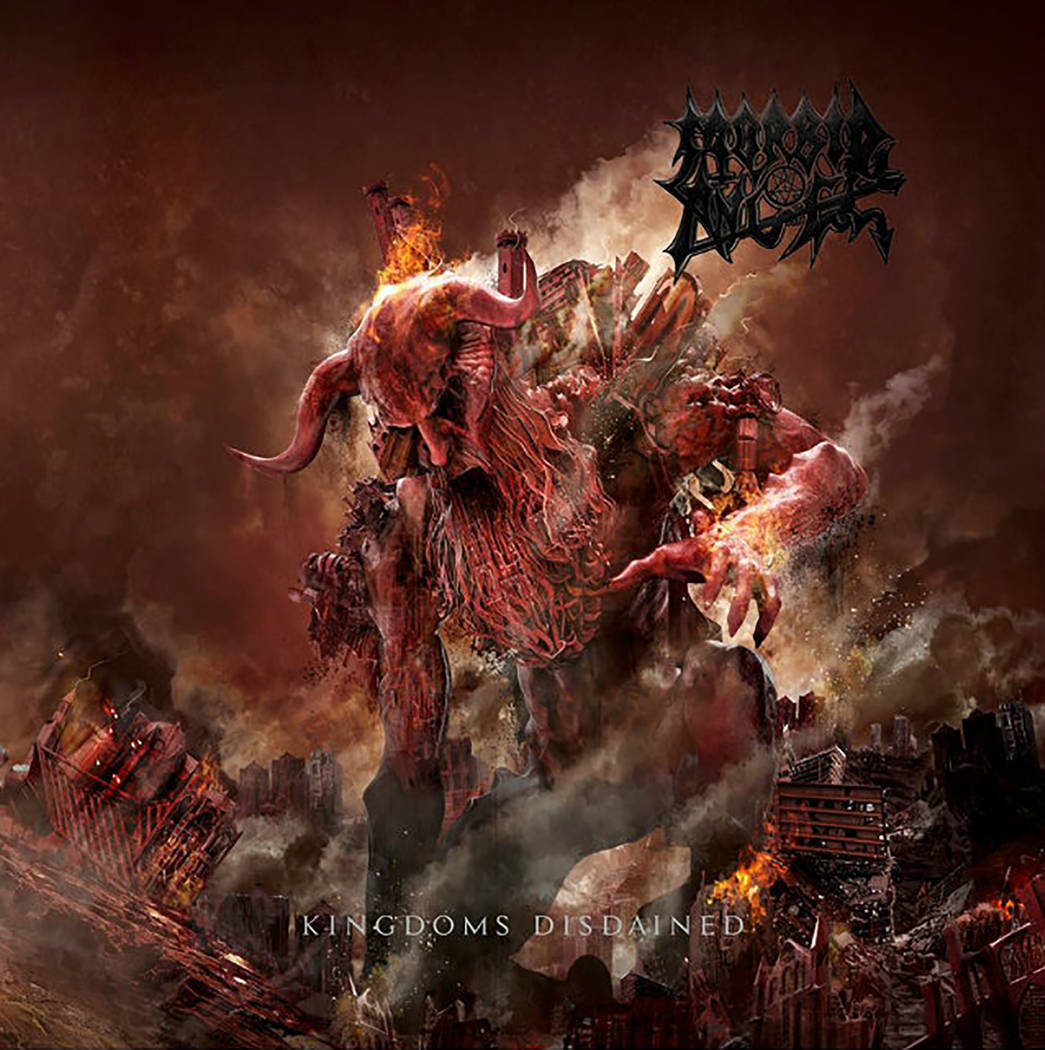 These are not the best albums of 2017.
But they are my favorites.
Here are the 10 albums I dug the most over the past year, in no particular order:
"Woodstock," Portugal. The Man
An album full of insurrectionist anthems camouflaged as alt-pop party starters, "Woodstock" overtly nods to the notion of music as vehicle for social change that flower-powered the '60s, from the record's breakout hit, "Feeling It Still," right down to its title. Considering how they've evolved, it's hard to believe these Alaska natives emerged a decade ago on the far-out fringes of the jam band scene. Here, they incorporate hip-hop production flourishes into their increasingly dance-floor-friendly repertoire, landing on mainstream airwaves for the first time. If the revolution won't be televised, perhaps it'll be broadcast instead.
"Trumpeting Ecstasy," Full of Hell
In these divisive times, when everybody hates everybody hates everybody hates everybody, these noise-lusting extremists scoff and have a "hold my beer" moment here. How fitting that "Ecstasy" starts with a sample from cinematic sad panda Werner Herzog, Full of Hell's directorial analog, who ushers in 23 shrieking minutes of grindcore scream therapy, where 40-second-long tantrums bludgeon next to doomsday dirges. How does Full of Hell defang the ugliness all around them? By one-upping it.
"Sorry Is Gone," Jessica Lea Mayfield
"Any tips on how to feel more human?" the eager loner asks on this most human of records. Mayfield's the kind of girl who doesn't want to be invited to the party, content to lose herself in the liberty of loneliness. If Mayfield's lyrics betray a certain emotional numbness, her music follows suit: The 28-year-old's delicate, lulling voice has an anesthetizing quality to it, a sensation enhanced by slurring guitars. On this, her fourth record, Mayfield makes solitude sound inviting while dispensing the year's best relationship advice. "It's nice to have a guy around / For lifting heavy things and opening jars," she observes on the title track. "Should we really let them in our beds? / Chain 'em to a little house outside."
"Big Fish Theory," Vince Staples
The fraught pursuit of good vibes amid bad habits informs the latest album from one of hip-hop's most promising young talents. "Please don't look at me in my face / Everybody might see my pain," Staples rhymes on "Party People," his voice pistoning hard into a clattering beat, like a jackhammer digging into concrete. The track's indicative of much of "Big Fish Theory": It sounds like a club banger buoyed by an arms-in-the-air chorus, but lyrically, the song contemplates suicide, racial injustice and the pursuit of pleasure as a way of masking pain. Staples offers no easy answers to the many questions he poses here, nor is this record an easy listen, with its abstract electronic backdrop. It all makes this the rare album equally well-suited for starting or ruining the party.
"Deer Tick Vol. 1 and Vol. 2," Deer Tick
Speaking of parties, Deer Tick frontman John McCauley was the life of many of them until it was almost the death of him. He's since gotten sober, which is the connective tissue linking these two records, the first of which is largely acoustic, the latter electric. "Can you believe what he did to himself? Spent tiny fortunes on powders and pills," McCauley sings on a galloping "Tiny Fortunes" from "Vol. 2.," where he acknowledges the fun of his wild years while also winking at their conclusion ("Look at How Clean I Am"). Deer Tick's roots rock has always had heart and soul to spare, and from the Springsteen-esque sax roar of "Mr. Nothing Gets Worse" to the resigned waltz that is "Hope Is Big," that's remained unchanged, even if the same can't be said of the man who provides their voice.
"The Dusk in Us," Converge
Rare is the progressive hardcore troupe that bludgeons the heart as much as the body. On its ninth album, Converge continues to set the bar for duck-and-cover metallic chaos. But whether singer Jacob Bannon's testifying to love's redemptive powers or pondering the echo chamber of anger that is the world outside his window, "Dusk" hits as hard emotionally as it does physically.
"Hiss Spun," Chelsea Wolfe
The fifth record from this doom-gaze witchy woman is the sound of empowered surrender, of giving in to the darkest of impulses as a means of exorcising them. "Ire retrained / I'm ready to let it go," Wolfe sings on "Static Hum," her voice angelic, her desires devilish. Wolfe's delivery is as sweet as her words are stinging, embedded in a cocoon of distortion weaved by her amp-exploding guitar playing. Eventually, Wolfe finds the light. "My regret will never consume me," she promises on final track "Scrape," closing an album that consumes fully.
"Flying Microtonal Banana," King Gizzard and the Lizard Wizard
On "Open Water," these tireless Aussies sing of being lost at sea, a sensation not unlike immersing yourself in the Wizard's ever-growing discography. The first of four (!) albums the band released this year (and they say another one's coming before the calendar flips), "Banana" is the best of the bunch. This is psychedelia at its most prismatic and uninhibited. From helium-voiced piano-pop ("Billabong Valley") to fang-sprouting lullabies ("Sleep Drifter") to radioactive, slow-strutting funk ("Nuclear Fusion"), it's all here in a songbook expanding faster than the universe itself.
"Kingdoms Disdained," Morbid Angel
Not since Tom G. Warrior poofed up his hair and started rocking L.A. Guns gear for Celtic Frost's stillborn "Cold Lake" fiasco back in '88 have headbangers been as roundly cheesed off as they were upon the release of Morbid Angel's 2011 "Illud Divinum Insanus." They atone for that beat-heavy dud by parting ways with singer-bassist-leather-cowboy-hat-aficionado David Vincent, bringing back the Orc-voiced Steve Tucker and delivering this dense, demanding return to form.
"The Spirit of Memphis (1962-1976)," Isaac Hayes
This four-disc set spans Hayes' work as bandleader, songwriter and producer for numerous artists on the Stax Records label, from the serrated guitar skronk of Booker T. and the M.G's "Boot Leg" to Sam & Dave's exultant R&B standard "Hold On, I'm Coming." It also encompasses a treasure trove of Hayes' consistently adventurous solo work. Start with album-closing epic "Do Your Thing — Extended Jam," a 30-minute soul sweat bath, and work your way backward to the future of funk.
Contact Jason Bracelin at jbracelin@reviewjournal.com or 702-383-0476. Follow @JasonBracelin on Twitter.