Vegas indie rockers The Big Friendly Corporation find 'life after tragedy'
April 25, 2017 - 11:00 am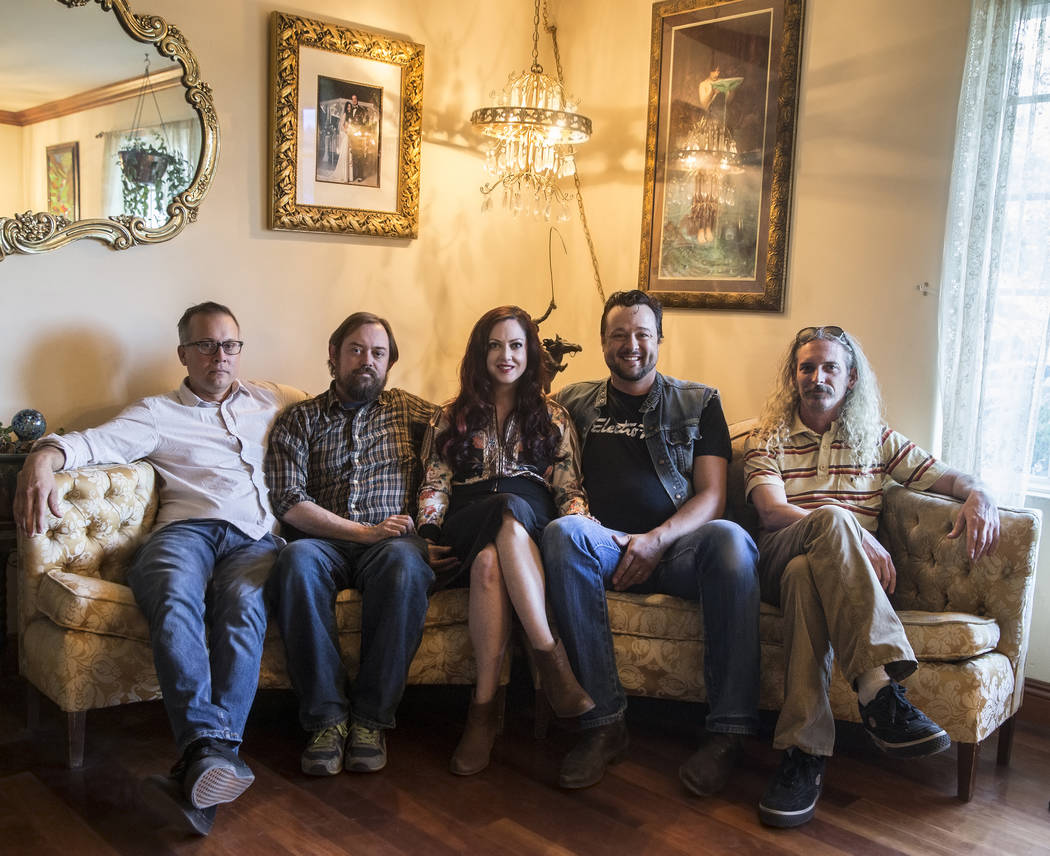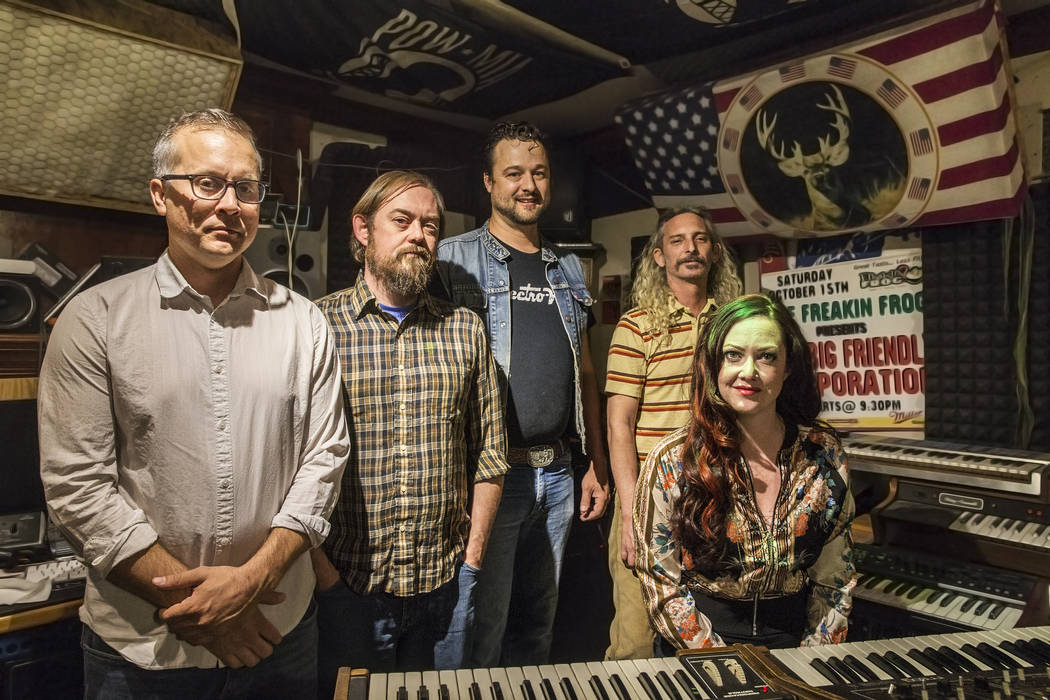 A chorus of birds chatters loudly nearby, courting a projectile.
"Should I throw something?" Melissa Marth asks, The Big Friendly Corporation singer/keyboardist wondering aloud if she should dispel the chirping by scattering the source.
"No, it's happy," counters bassist/guitarist Jeff Ford, seated poolside with the rest of the band at Marth's eastside home, where Big Friendly rehearses. "It's springtime."
This is the season of rebirth, of renewal, the cycle of life coming full circle. As such, the setting suits the subject matter at hand: Big Friendly's stunning new double album, "Carry On, Carrion," an artistic and emotional triumph where sadness, anger, longing and resolve are so deeply felt, you can't help but feel them, too.
The inscription on the back of the record underscores where so many of these emotions were mined: "This album is dedicated to and inspired by the life and death of our brother and friend, Thomas Christian Marth, 11/23/1978 to 4/23/2012."
Five years ago, in the same place where Melissa Marth and her brother/Big Friendly singer-guitarist Ryan Marth currently sit, their sibling Tommy Marth took his life.
A fellow musician who played sax with The Killers, Tommy Marth was a beloved figure in the Vegas music scene, and his passing predictably sent shock waves through this community.
"Carry On," which features a wide range of contributions from more than a dozen Vegas musicians, is a true group effort. Musically, the album's a stunner: suffused with gorgeous melodies and multipart harmonies that buoy tunes densely packed with an abundance of instrumentation and texture, the album's a kaleidoscope of voice and song. Nearly everyone in the band contributes vocals on tunes that span gutsy, synth-powered indie pop, ruminative garage rock, stirring Americana, even the stray near-industrial soundscape, all brought to life via a warm, organic-sounding production courtesy of guitarist Andrew Karasa, who recorded and mixed the album.
Lyrically, there are songs of love and dashes of whimsy, but ultimately, the record revolves around the Marths wrangling with their brother's death.
"It acted almost like a diary of our grieving process, the emotions change with every song as we were processing everything," Melissa explains. "We didn't force lyrics to come out, 'OK, we've got this melody, so let's write a song now.' We thought about what we wanted every song to sound like and to be about."
There are times when these feelings manifest themselves in wistfulness.
"I wish I could send this song straight to you back through time / So when you see how much you're missed, you'd change your mind," Ryan sings over whirring synth on "You're Gonna Miss Out."
But at the same time, there's no romanticizing the hurt they've all felt.
"It's an ugly thing that happened," Ryan says. "To try to sugarcoat anything would be a disservice to everybody."
To wit, "The Best Is Yet To Come/We Lost You," which follows "You're Gonna Miss Out," is blunt, graphic and stinging in its candor.
"Found you out back in your chair / With your brains sprayed everywhere," Melissa sings on a song that startled some of her bandmates, initially.
"Even I was like, 'Maybe we should cut this song out. It's a little too much,' " drummer Brandon Johnson acknowledges.
They kept it, though, after some deliberation, because while shocking, it's also unflinchingly honest.
"We wrote it and we were fine with the lyrics," Melissa says, "and then I came back and I was like, 'You know, Ryan, I think that's a little heavy, our parents are going to hear this and it's going to be really upsetting for them.' Ryan got angry and started banging on his chair, like, 'No, I know it sounds filthy, but this isn't a romantic situation; people need to know that it's not beautiful and poetic. It's a dirty, gross thing that happened.' It was a real, true place that we were at in the process when we wrote that."
And so while "Carry On, Carrion," which the band will celebrate with a release show Saturday at The Bunkhouse, may be a record about loss, it's also about survival, reconciliation.
"There's life after tragedy," Melissa says.
This is what it sounds like.
Contact Jason Bracelin at jbracelin@reviewjournal.com or 702-383-0476. Follow @JasonBracelin on Twitter.