Vegas pop punks Crimson Riot win music competition TV show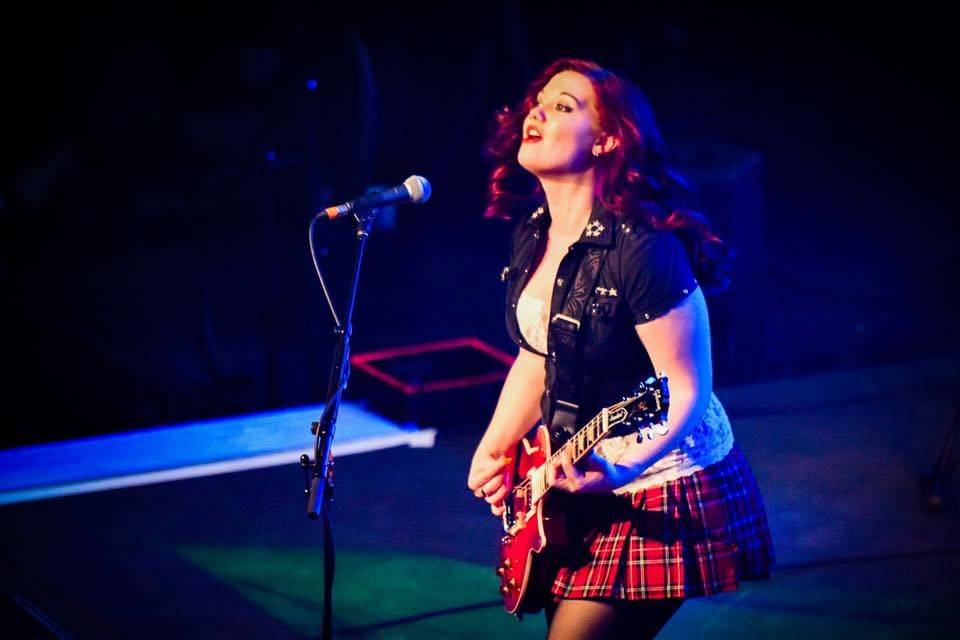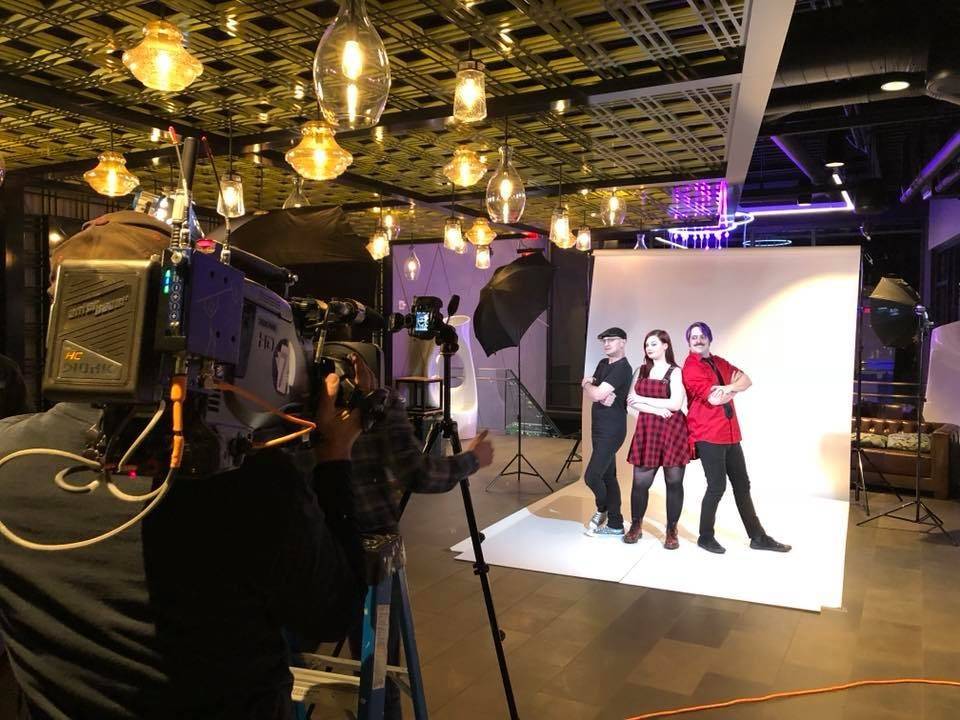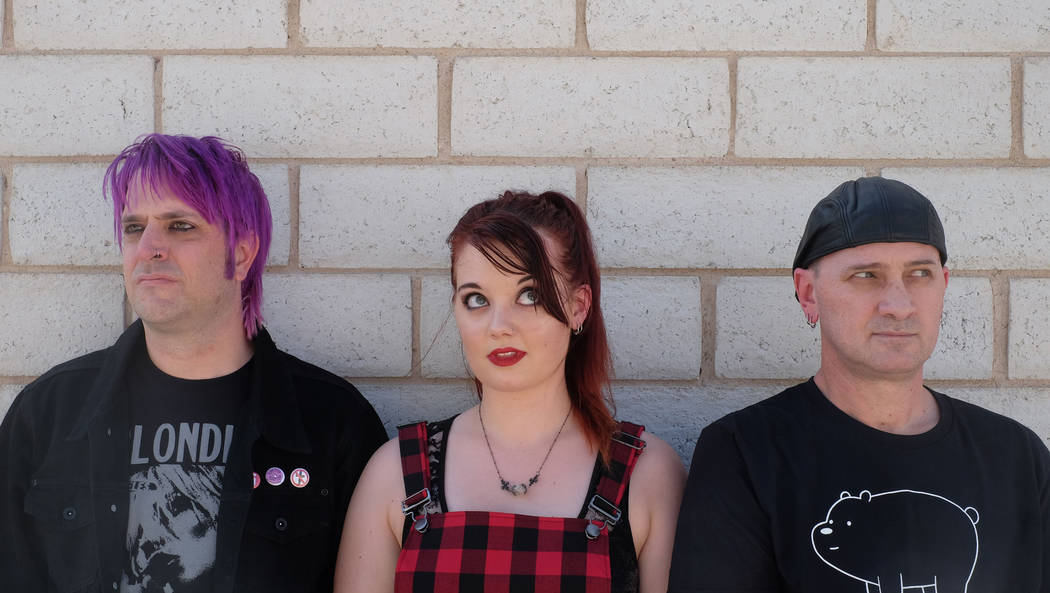 They thought maybe it was their "La La Land" moment.
The three members of Vegas pop punks Crimson Riot were on stage last month in Nashville, Tennesse, competing in the finals of the inaugural season of the band competition series "Who Will Rock You." On the line in the Topgolf TV show: a $25,000 grand prize and the chance to play a pair of shows at the Topgolf locations in Las Vegas and Nashville.
The trio had just performed a feisty take on its original tune "Riot," an anthemic plea for togetherness in divisive times.
But the odds were stacked against Crimson Riot: the other finalist, Nashville-based Chris Ferrara & The Common Good, had home-field advantage, with the victor selected by an audience vote and the two judges (national radio host and author Bobby Bones and singer-songwriter Maggie Rose).
Still, Crimson Riot nailed its time on stage.
"That was the best performance you guys have had all series," Bones gushed.
'It felt like hours'
Next up, Ferrara and company predictably went over big with the crowd.
Then came the wait for the judges' decision, which was probably the longest 10 minutes of the Vegas trio's lives.
"It felt like hours," Crimson Riot singer-guitarist Roxy Gunn acknowledges with a laugh.
As expected, the audience vote went to Chris Ferrara & The Common Good.
Next, it was Rose's turn.
"As far as making an impression and something that is all their own and original, I'm going to have to cast my vote for the Crimson Riot," she said, evening the score.
So it all came down to Bones.
"You make a lot of noise for three people!" he said of Crimson Riot, earning the wrath of The Common Good-leaning locals. "I feel like I'm going to need security out of here," he said, only half-jokingly.
Nevertheless, he sided with Crimson Riot.
"Our minds were blown. We were like, 'Are you making a mistake? Are you sure?' " Gunn recalls. "Friends of ours said, 'I love the shock on your faces. That was really good.' I was like, 'Yeah, it was legitimate.' "
'We don't really do the "American Idol" thing'
One of eight bands selected for "Who Will Rock You," following auditions in Vegas and Nashville in February, Crimson Riot had to win three rounds to reach the final victor's circle.
They didn't expect to make it there.
"We definitely didn't intend on winning," says Gunn, a high-energy redhead. "We were just like, 'There's no way we're going to get through this.' "
Crazy thing is, they didn't even enter themselves in the competition.
And they don't know who did, exactly.
The trio also performs as cover band The Roxy Gunn Project. After a gig, a fan took one of the group's business cards, looked it up on YouTube, then reached out to "Who Will Rock You."
The show contacted the band, which was initially wary of entering.
"We were like, 'We don't know. We don't really do the "American Idol" thing.' " Gunn recalls. "They're like, 'It's nothing like that. We're trying to stay away from all that stuff because we want something different.' "
Standing out from the crowd
Entering the competition as Crimson Riot, not The Roxy Gunn Group, they didn't give themselves much of chance of winning as a punk band in front of a mainstream crowd. But that's one of the main reasons they stood out.
"It's been really cool to be put in front of an audience that we normally wouldn't be put in front of," Gunn says. "Punk is still kind of an underground genre. I describe the punk scene as an iceberg: You only see what's on top, your Green Days, your Offsprings, bands like that, but beneath the surface there's all these bands. To be in front of a mainstream audience is an opportunity that a lot of bands like us don't normally get."
If Gunn sounds particularly animated on the day that we speak with her, it's for good reason: It just happens to be her 26th birthday.
The following morning, the band will catch a plane to Nashville for its Topgolf gig, returning to town to play Topgolf Las Vegas on Aug. 17.
And so any birthday celebrations will have to wait.
"Everybody's asking me, 'What are you doing for your birthday? You going to party?' " Gunn chuckles. "No, I have to be up at 7 a.m. to go to the airport."
Contact Jason Bracelin at jbracelin@reviewjournal.com or 702-383-0476. Follow @JasonBracelin on Twitter.