Voices Emerge from new Las Vegas music conference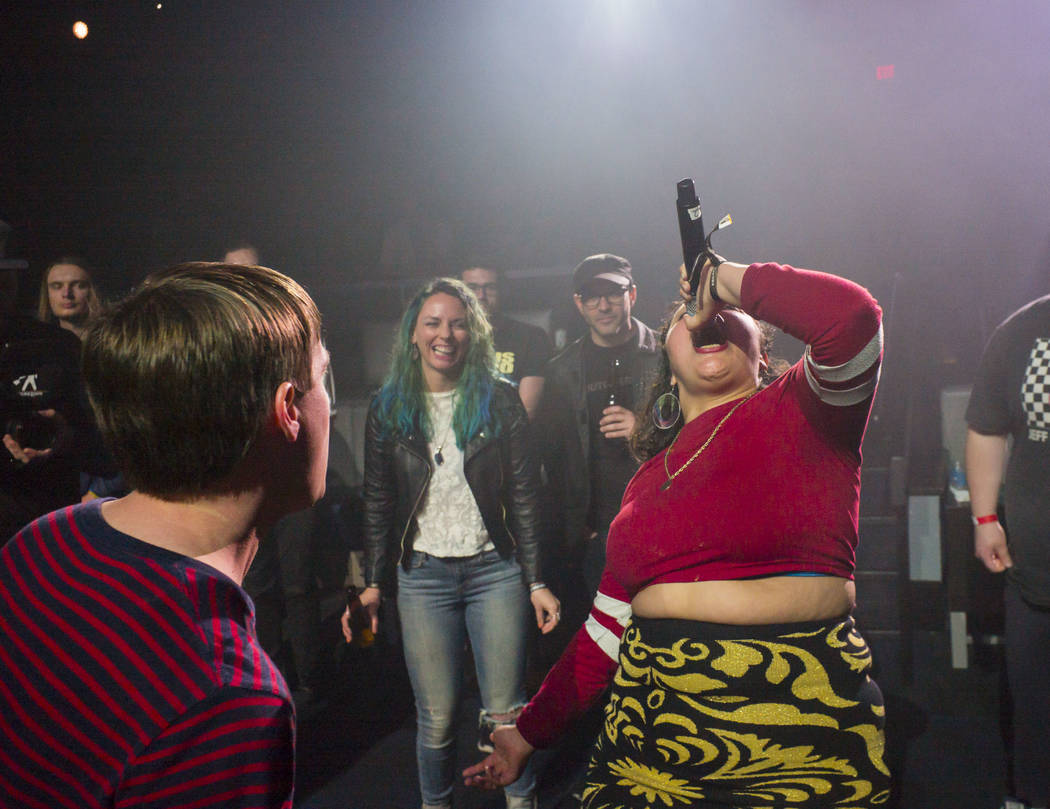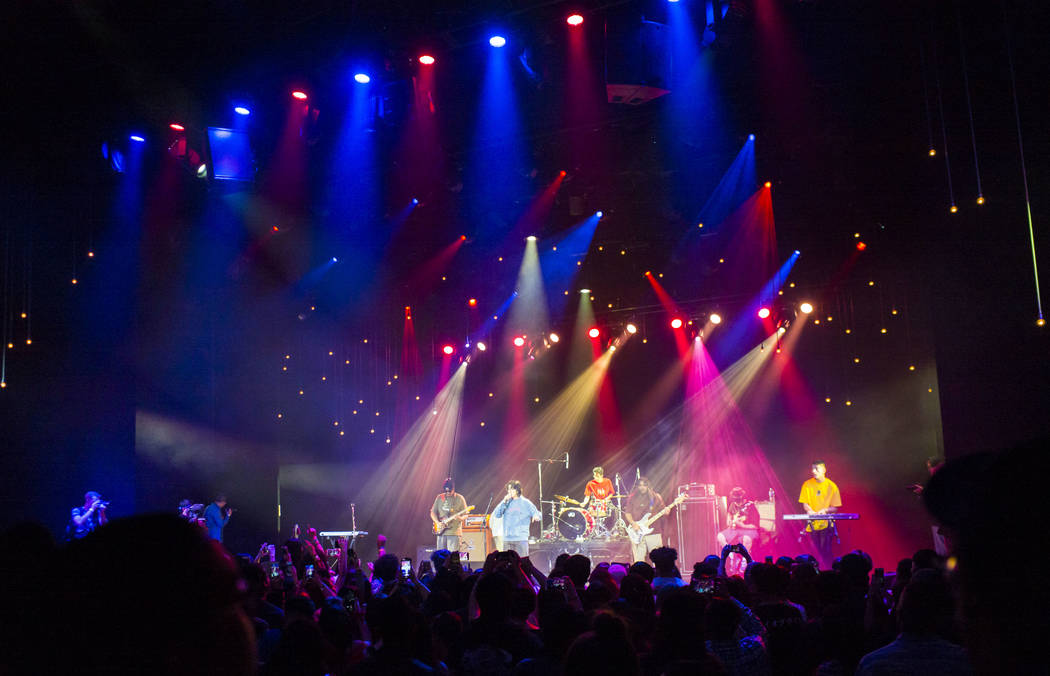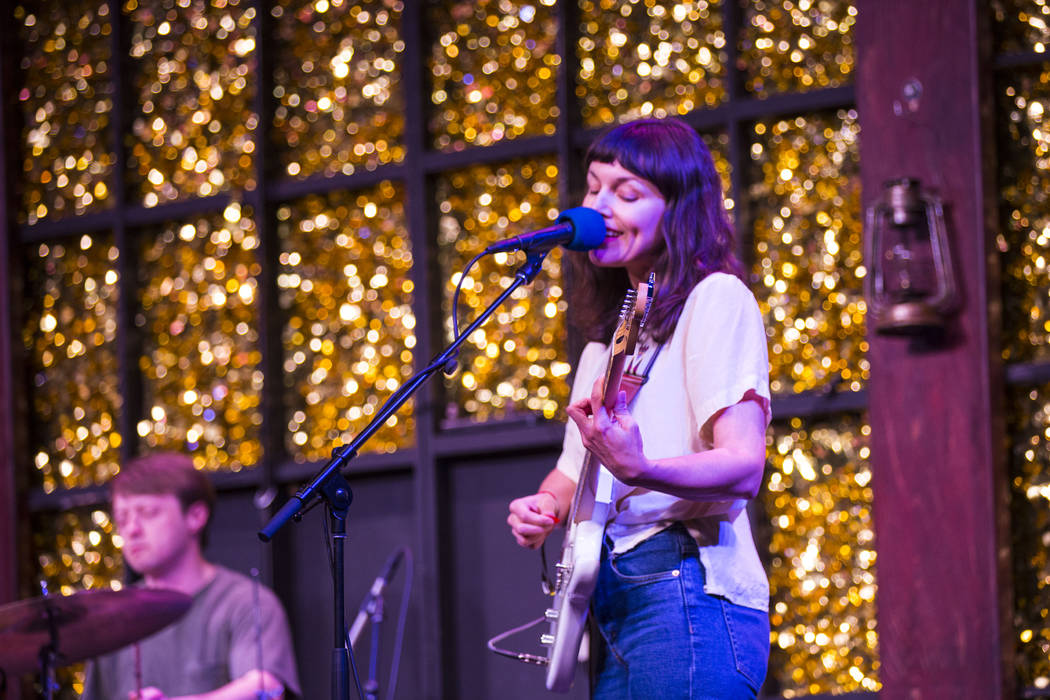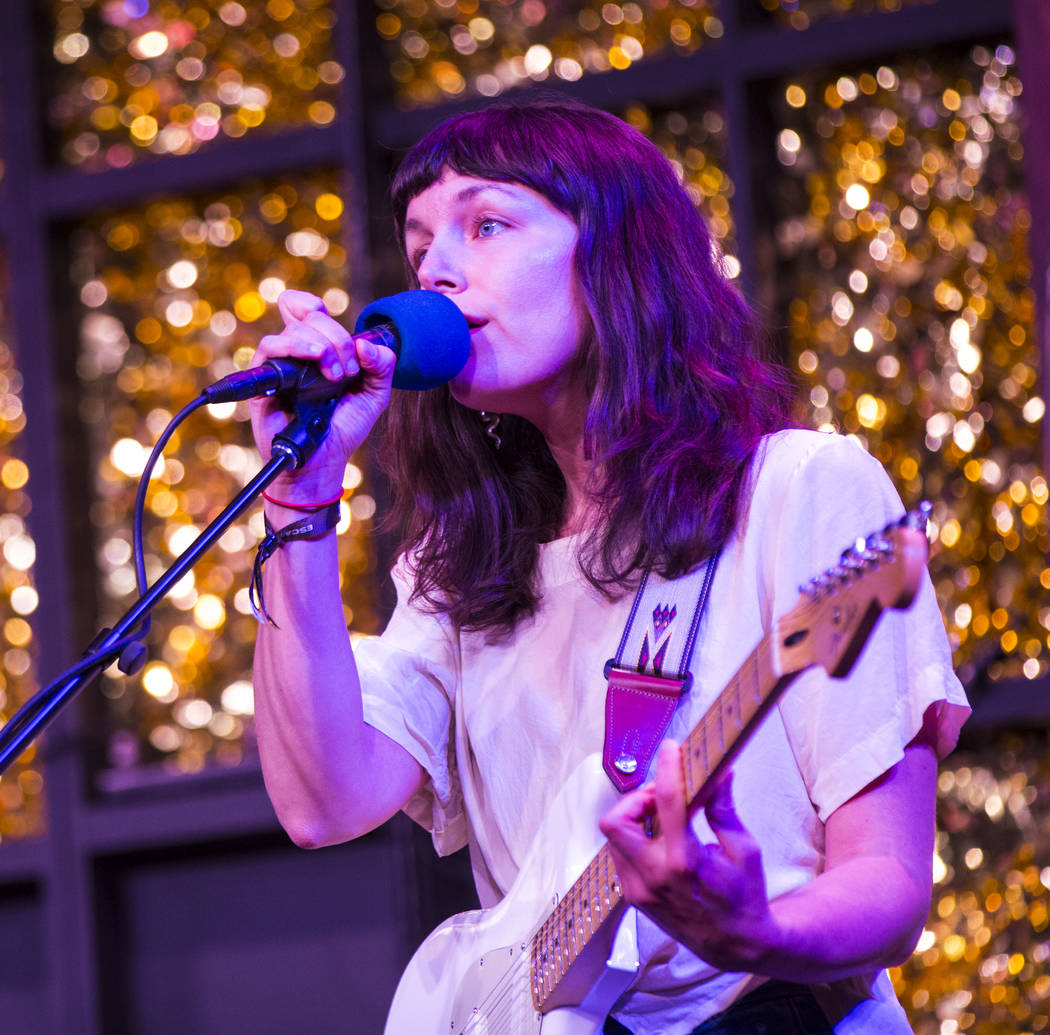 Hearts didn't just throb, they exploded, detonated by a bespectacled 18-year-old with slightly rounded shoulders and the sheepish air of a kid shuffling off to detention.
"Who did you come to see tonight?" the announcer asked rhetorically, his query soon drowned in a tidal wave of teenage shrieks.
"Cuco!" they bellowed in unison.
And with that, the teenage singer ambled on stage to an adoring crowd. They piled into the Mat Franco Theater at The Linq hours earlier in anticipation of his Sunday evening performance at the inaugural Emerge Impact + Music conference, which took place at multiple venues Friday-Sunday. The event featured more than 70 emerging bands and 50 sessions led by installation artists, academics (including a law professor from Yale) and activists.
Cuco (Omar Banos) elicited the most raucous response of the weekend with his uber-earnest bedroom pop ("When I'm feeling puzzled, girl, you put me back together," he sang during "One and Only" as the room literally trembled in unison.)
Half an hour earlier, Emerge's other big draw, the Chicago power-pop quartet OK Go, concluded its unique, confetti-blasted set at the Donny and Marie Theater at the Flamingo.
Cuco and OK Go helped buoy what was a promising start for Emerge. The talent was there, if not always a crowd. Attendance was soft in places, though not unexpectedly so considering it was the first event of its kind.
A few highlights
"You came here to feel something, right?" asked Grandson, the nom de plume of alt-rocker/rapper Jordan Benjamin, addressing the crowd Saturday at the Mat Franco Theater.
For sure, but what was it exactly?
Perhaps a sense of discovery, foremost.
Even though chart-toppers Imagine Dragons and crew played a role in helping launch Emerge, the event didn't seem posited on finding the next Imagine Dragons.
There were bands with clear commercial potential, like National Parks, which got a small but enthusiastic crowd on its feet with a jubilant alt-folk set at Harrah's Showroom on Saturday.
Benjamin, a barefoot blur in a Smiths T-shirt, might very well fill the void left by a dormant Rage Against the Machine, his band's muscular, yet rhythmically sinewy jams taking timely aim at everything from racial profiling to school shootings.
Some of Emerge's most winsome performances came from bands that might never find a home in the mainstream — smaller pleasures like Dylan Gardner's Matthew Sweet-esque pop at Bugsy's Cabaret on Sunday and Bay Ledges' bright, buoyant cover of Black Sabbath's "Paranoid," which turned a metal standard into an electro-pop party starter at the Mat Franco Theater on Sunday.
Later on Sunday at Harrah's Cabaret, there was Goon's yearning; Built to Spill's leaning wall of sound with the barefoot guitarist using his instrument as a scouring pad, scruffing up the band's catalog. Then came Outer Spaces' swelling indie rock, which registered as a series of exhales from frontwoman Cara Beth Satalino, who delivered one of the festival's most searching love songs — about her cat.
'If you have a microphone, use it'
And among those who did the most fearlessly at Emerge were women.
It didn't always go down smoothly — but then again, it wasn't always meant to, either.
A trio of fellow funnywomen, The Apple Sisters, satirized World War II-era housewife tropes by staying in character as if it were 1943 during their performance at Bugsy's Cabaret on Saturday, which mixed song-and-dance routines with hosting duties at the venue in question. "This is about women and how strong we are," they quipped. "We're the second strongest gender."
They presided over screenings of the short film "Yes, God, Yes," which chronicled a Catholic schoolgirl's initial feelings of guilt upon her sexual awakening, and rapper-minister Sir The Baptist's video for "Bad Reception," which graphically addressed adjacent themes of female sexuality and abortion within a religious context.
Of all these voices, though, high among the rawest and most powerful was that of Victoria Ruiz, frontwoman for Rhode Island punks Downtown Boys.
At times singing from her knees at the Mat Franco Theater on Saturday, Ruiz sent her lyrical calls-to-arms ricocheting between synth zaps and saxophone bluster.
"I want more!" she bellowed in song until she had no more to give.
'This is not a safe space, y'all'
Truer words were not spoken — or in this case, panted — throughout the weekend, voiced by a man who took the stage with balloons flowing from his derriere.
Ever see one of those horror flick trailers where night vision cameras capture the equally horrified and thrilled reactions of the audience members as they respond to the movie's most intense moments?
That's kind of what the scene was like at Bugsy's Cabaret on Saturday as "drag terrorist" Christeene howled and rapped through a winkingly tawdry melange of electro-punk and trap music, frequently shrieking into the mic with the ferocity of fellow women's underwear aficionado G.G. Allin.
Yes, it was all knowingly, comically over-the-top, but Christeene's larger message was a bit more profound than the assorted poop jokes: There can exist a beauty in things frequently dismissed as ugly, and sometimes embracing the latter gets you that much closer to the former.
Contact Jason Bracelin at jbracelin@reviewjournal.com or 702-383-0476. Follow @JasonBracelin on Twitter.