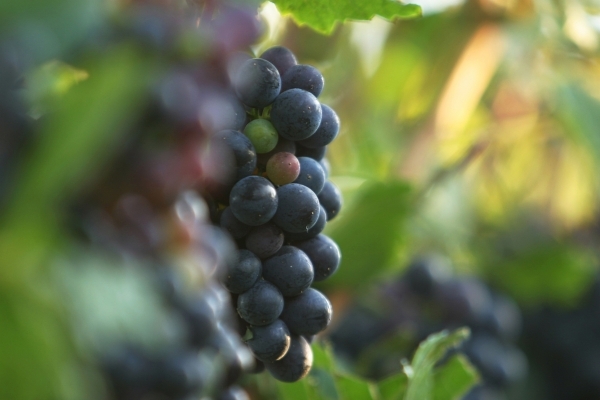 Arizona boasts plenty of attractions that contribute to a thriving tourism industry, including spectacular scenery, historic towns, museums and state and national parks. To bolster its appeal to visitors, the state has joined the national movement toward agri-tourism.
Once limited to dude-ranch adventures, Arizona's agri-tourism now includes its rapidly developing wine industry. Growing interest has made the United States the No. 1 wine consumer in the world.
Agri-tourism puts a lot of people to work, not only in the vineyards, wineries and tasting rooms, but in businesses such as tour companies, hotels, bed-and-breakfast inns, campgrounds, restaurants, stores and galleries. Interest among oenophiles has created the wine-cation, established guided wine tours and wine trains, introduced wine travel cards and tied into the growing farm-to-table movement.
Arizona touts three main wine trails connecting vineyards, wineries and tasting rooms in related regions. An emerging wine region in North Skull Valley already has three vineyards and may one day become a new wine trail. The state licenses nearly 50 wineries, most of them grouped near major highways and related side roads. The Arizona Wine Growers Association represents most of the state's growers and promotes startups such as the 14 new wineries and vineyards currently in its development program.
The first route is the Sonoita/Elgin Wine Trail in southern Arizona's Santa Cruz County. It links 13 wineries, including some of the state's oldest vineyards and 10 tasting rooms. The trail south of Tucson is the only official American Viticultural Area in the state. Located near several scenic mountain ranges, this wine trail offers visitors nearby outdoor adventures.
The second route follows the Willcox Wine Trail off Interstate 10 and a network of side roads. It includes 12 facilities in Cochise County in southeast Arizona, with four in historic Willcox, a former railroading and ranching center with an Old West flavor. The region boasts the highest production of grapes in the state. Picturesque scenery, history and recreational opportunities draw many visitors to the area.
The third option is the most popular with wine lovers from Nevada since the Verde Valley Wine Trail is the closest to Las Vegas. Centered in northern Arizona's Yavapai County, the wine trail is south of Interstate 40 in the vividly colored canyons carved by the Verde River and its tributaries.
The trail follows scenic Highway 89A and other roads near Jerome, Cottonwood, Camp Verde and Sedona. It links 12 wineries, nine with tasting rooms. The region boasts superlative scenery, several state parks, national monuments preserving ancient cultural remains, a ghost town and the Verde Valley Scenic Railroad, which offers the Grape Escape on Friday nights during summer and fall. Visitors will not lack for activities, lodging or dining options in this beautiful region.
The three Arizona wine trails are all set in the high desert between 3,500 and 6,000 feet elevation. The grapes seem to like the challenges of an arid and often inhospitable setting. Arizona wine grapes produce more complex flavors and more concentrated juice in this rocky and difficult landscape than grapes grown in kinder settings. Growers theorize that grapes fighting to survive tend to produce better wine. The recognition that Arizona's wines are winning seems to support that notion.
— Margo Bartlett Pesek's Trip of the Week column appears on Sundays.