Fall foliage adds to grandeur of Zion National Park
October 10, 2015 - 10:46 am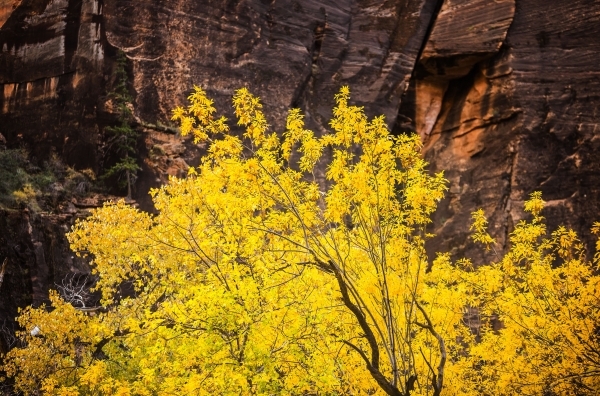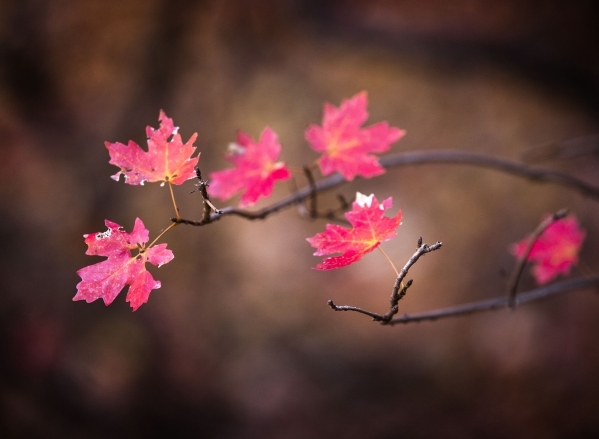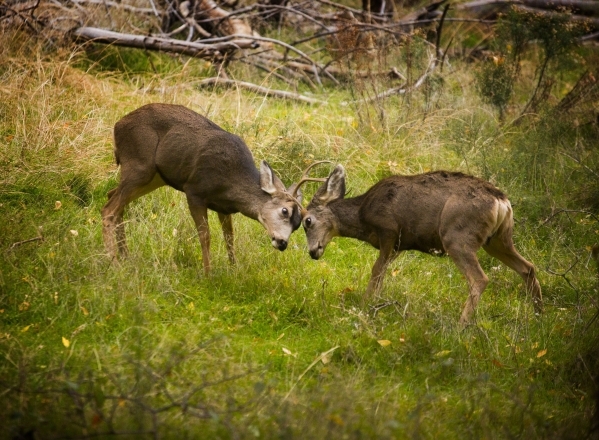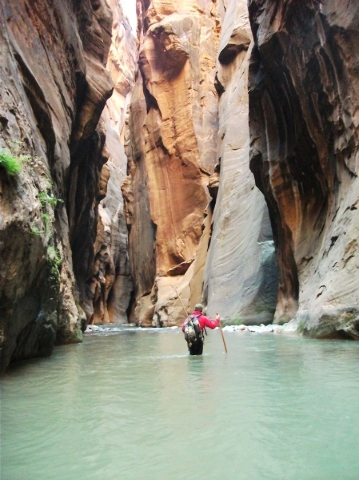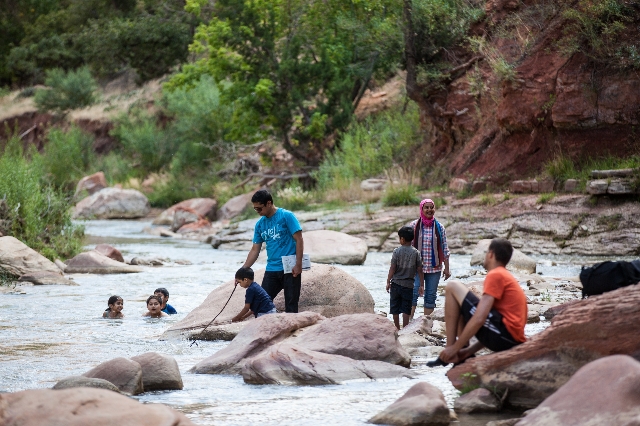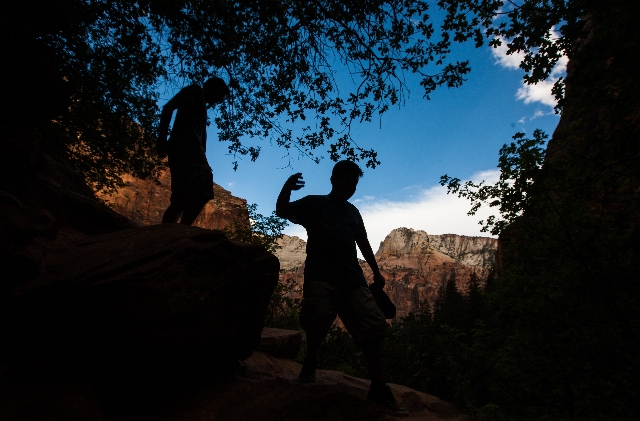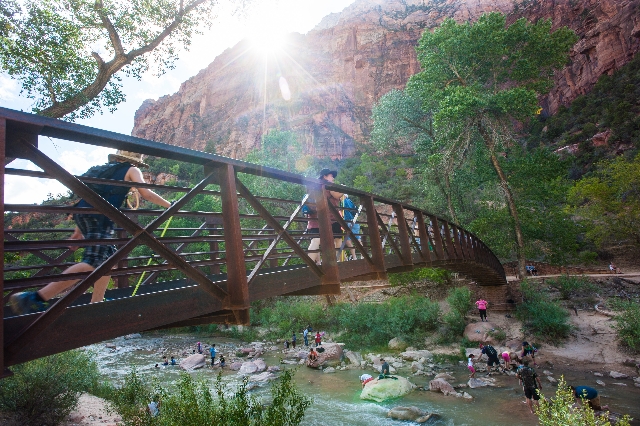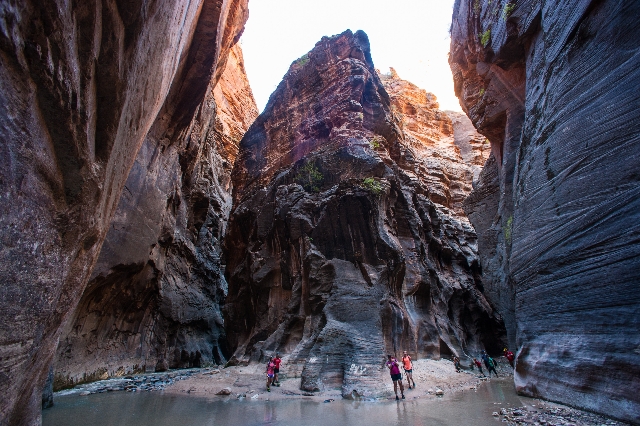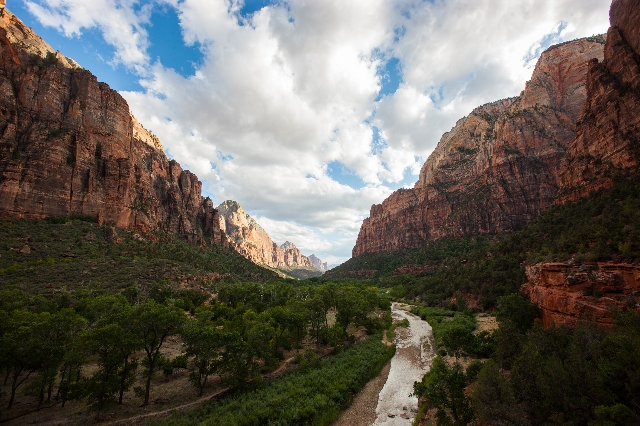 A premier destination all year, Zion National Park is especially appealing in autumn.
Temperatures are cooler, fewer thunderstorms threaten and the feel of fall is in the air long before the foliage begins to change color. Visitors will see more deer than usual as they move down from the high country to the protected canyon. The crowds of visitors are still there, but they are more likely to be made up of adults now that schools are in session.
Easily reached in about a three-hour drive from Las Vegas, Zion is a favorite destination for Southern Nevadans. Fall visitors should keep in mind that despite the park's proximity to Las Vegas, the days are getting shorter and you will probably need more time for park attractions than a one-day trip allows.
Follow Interstate 15 north into Utah through St. George and take the exit toward Hurricane on state Route 9, the park access route. The road follows the course of the Virgin River marked by vegetation and trees now coloring up for fall. It threads its way through several small pioneer-era towns where gardens are bright with autumn flowers. Fruit trees are heavy with apples, pears and late peaches, available for purchase from orchard store outlets through early November.
The park's main entrance is just beyond Springdale. With lodging, dining, shops and services, this busy portal community is geared for the crowds headed to Zion. Many park visitors choose to find accommodations or RV campgrounds in Springdale. The town has several stops for the park's free shuttle system as well as parking for Zion visitors using the service, available through Oct. 24. While the free shuttles are operating, private vehicles are not allowed on the scenic drive up Zion Canyon, except for visitors using Zion Lodge or either of the two large campgrounds.
Zion is one of many national parks that raised entry fees July 1. The $5 increase puts Zion's per-vehicle entrance fee at $30, good for seven days. Camping fees start at $16. Visitors in large RVs or towing trailers must pay a $15 fee to be escorted through the narrow Mount Carmel tunnels on Route 9 toward the east entrance and U.S. Highway 89.
By mid-October, some foliage in Utah's high country will be past its prime. In Zion, head for the Kolob Canyon portion of the park, accessed from Interstate 15 north of the turnoff to Toquerville and La Verkin. There is a separate visitor center and a gorgeous 5½-mile climb into higher elevations where foliage is already coloring up. Another access road to Zion's high country starts from Route 9 at Virgin and climbs up onto the Kolob Terrace. Construction work is currently causing weekday delays on Kolob Terrace Road, but the road is open on weekends.
Autumn color lingers well into November through Zion Canyon and even later along the river on the approach to the park. It is a glorious season with generally clear, balmy days and crisp nights. By early November, ice may form overnight in the river's shallows and light snows may dust the cliffs and linger in the shade along the spectacular road out of the park to the east.
Most park facilities remain open in the fall, except Zion Nature Center, which closed after Labor Day. Ranger talks, hikes and programs continue and are posted in the visitor center. Trails will remain open until icy conditions arrive with winter. Horseback rides cease by late fall. Both campgrounds will fill up through November. Most sites in Watchman Campground are reserved well in advance, but in December two loops will become first-come sites and the rest will be closed. South Campground will remain open on a first-come basis. Arrive early or on weekdays for the best choice of sites.
— Margo Bartlett Pesek's Trip of the Week column appears on Sundays.