Nevada's only national park holds wealth of scenic wonders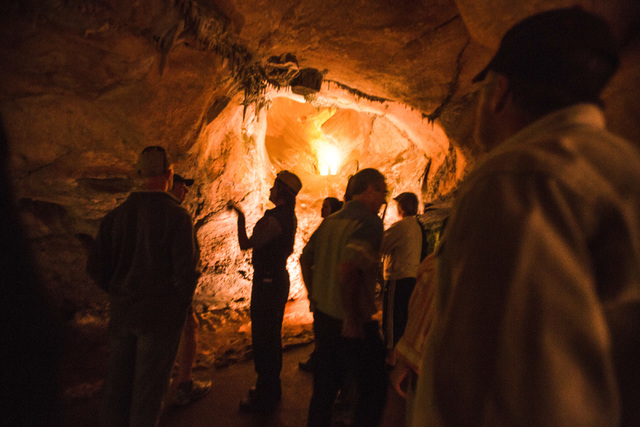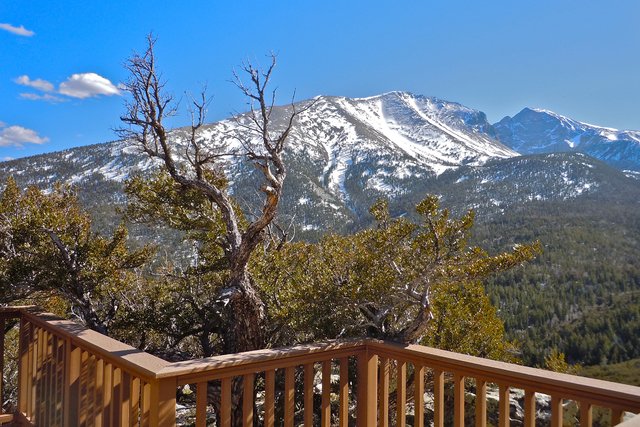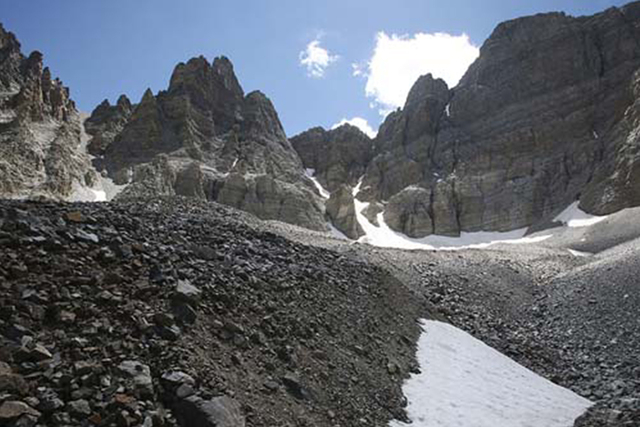 Great Basin National Park in eastern Nevada offers diverse attractions and activities that appeal to visitors with wide-ranging interests.
Nevada's only national park, Great Basin boasts many superlatives, including Nevada's only glacier on the state's second-highest mountain, a subterranean wonderland in Lehman Caves and about 40 more caverns, some of the world's oldest trees, nearly 50 miles of fishing streams, 60 miles of hiking trails, and dazzling nights beneath some of the nation's darkest skies. No entrance fee is charged at Great Basin, which is open year-round.
Great Basin covers most of the lofty Snake Range, topped by 13,060-foot Wheeler Peak, nearly 300 miles from Las Vegas. To reach the park, head north on Interstate 15 about 20 miles to the U.S. Highway 93 turnoff. Follow scenic U.S. 93 north through Lincoln County to the junction with U.S. Highway 6/U.S. Highway 50. Turn right and drive 30 miles toward the Nevada-Utah border. At the junction with state Route 487, turn right and drive 5 miles to Baker, the park's portal town. You will pass the first of two park visitor centers, open for the summer season from 8 a.m. to 5 p.m. The Great Basin Visitor Center features information, an introductory film, exhibits and a bookstore.
Located in the heart of Snake Valley, Baker offers services, eateries and lodging. The little town fills up during the annual Snake Valley Festival, scheduled for Friday to June 21. Plenty of family-friendly activities and community food fests are planned, including an ice cream social, country breakfast and at least one evening barbecue. Events include a parade, pageant, talent show, entertainment, yard sales, bake sales, kids' races and silent auctions.
To continue to the park, about 5 miles away, turn on the park access road, state Route 488, in Baker. The second visitor center at Lehman Caves is about 6 miles from Baker. This visitor center features a cafe, open in summer and early fall, as well as information, a theater, exhibits and a bookstore. You can also purchase tickets there for cave tours.
An act of Congress in 1986 created Great Basin National Park, incorporating hundreds of square miles of surrounding national forest and other lands. The park is home to a wide variety of plants and wildlife. Towering Wheeler Peak overlooks lesser crags, alpine lakes, streams, about 400 springs, and diverse forests that include ancient bristlecone pines that were young when the Egyptians built the pyramids.
Winter lingers into midsummer at the highest elevations in the park. Deep snow in winter closes most of the park's trails, except to snowshoers and cross-country skiers. Of the park's five campgrounds, only one remains open through the winter. Summer campers find about 100 campsites, available on a first-come basis. Campers pay $12 per night.
Inside beautiful Lehman Caves, there are no seasons: It stays around 50 degrees and damp no matter what is happening above ground. Wear a light jacket and shoes with nonslip soles. Two ranger-guided cave tours, a 60- and a 90-minute version, run five times a day through the busy summer season and less often the rest of the year. Tickets cost $8 for the shorter tour and $10 for the longer one.
Popular activities include hiking, scenic driving, biking, fishing, wildlife watching and stargazing. High, remote and rural, Great Basin National Park boasts spectacular night skies. Dark Sky Rangers offer a variety of solar, lunar and stellar experiences during astronomy programs spring through fall.
Solar telescopes allow safe study of the sun on summer afternoons. Full-moon hikes are scheduled for July 1, July 31 and Aug. 29. Telescopes enhance the night skies three nights a week through summer. Bring a chair and blankets to the show Aug. 12, during the Perseid Meteor Shower from 9 p.m. to 12:30 a.m. About an hour from the park, rangers extend their expertise to special Star Trains on the Nevada Northern Railway in Ely on Friday; July 17; and Sept. 4. Stargazing in the park culminates with the 2015 Astronomy Festival from Sept. 10 to 12.
Margo Bartlett Pesek's Trip of the Week column appears on Sundays.