Now is the best time of year to visit Death Valley
November 6, 2016 - 11:07 am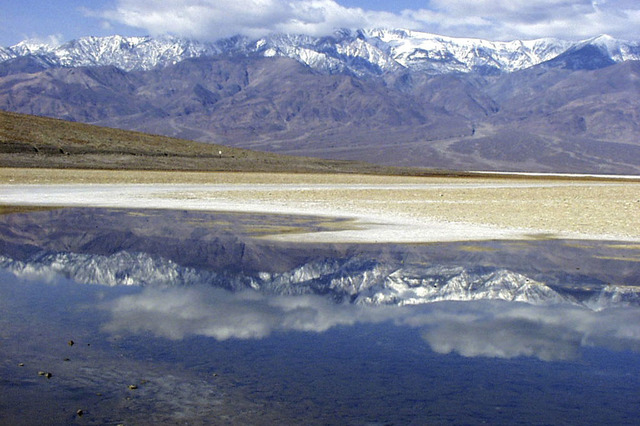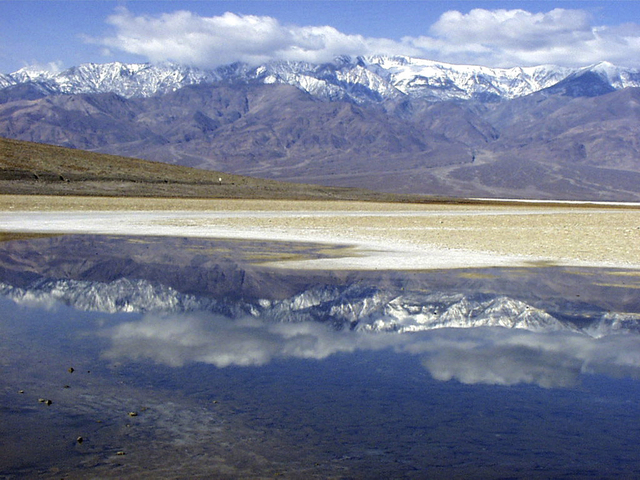 The hottest, driest and lowest national park, Death Valley is well-known for its blistering summer temperatures. For that reason, the best time of year to visit is what's considered the offseason in most other parks: mid-October to mid-May.
Death Valley is the closest national park for Southern Nevadans, 150 miles away via the shortest route to park headquarters at Furnace Creek. For this shortcut, follow state Route 160 through Pahrump to Bell Vista Road and continue to Death Valley Junction to pick up Furnace Creek Road.
You can also reach Furnace Creek from U.S. Highway 95 at Beatty, using state Route 374/190 south through Daylight Pass and then, from Shoshone, California, using state Route 178 through Jubilee Pass.
Storms in October 2015 left widespread flood damage, including 1,000 miles of park roads in need of maintenance, repairs or replacement. Jubilee Pass Road north to Furnace Creek was closed for months for reconstruction before reopening in July.
Access to Death Valley by way of state Route 267 from U.S. 95 south past Scotty's Castle is still restricted as reconstruction continues.
Damage at Scotty's Castle will keep that famous attraction closed until 2019. Displays, historical artifacts and furnishings will remain in storage until cleanup and restoration work at the mansion and its outbuildings is completed.
Visitors to Death Valley will help pay for the park's rehabilitation when they pay higher entrance fees starting this fall. (Fees were raised to $25, a $5 increase, last month.) It is the first fee increase in a decade.
The winter-spring season at Death Valley National Park features special programs, ranger-led hikes, stargazing parties and wildflower outings.
Death Valley's best years for wildflowers start with enough rain in November and December to trigger seed growth. In a good year, greening begins in January and flowers begin to appear in late January or February.
Special guided daylong paleontology hikes are scheduled for Jan. 28 and Feb. 11. These hikes are limited to 15 visitors selected in a lottery. Register for the lottery by calling 760-786-3280 from Dec. 30 to Jan. 1 or Jan. 13 to 15.
Camping fees at several campgrounds have been increased from $16 to $22 per night and $36 for sites with electricity. Campground use is free at four smaller or more remote park campgrounds.
Overnight accommodations in Death Valley also include hotel and motel rooms and cabins at Furnace Creek and rooms at Stovepipe Wells Hotel about 25 miles to the north.
At Furnace Creek Inn and Ranch Resort, park concessionaire Xanterra Resorts plans to launch a $45 million construction and rehabilitation program in 2017. Work is set to begin in April at the ranch and in May at the historic inn, which has been welcoming guests since 1927. Most of the projects should be completed by the start of the winter-spring season next year.
The projects include construction of at least 15 luxury casitas on the grounds of the inn and the addition of a poolside cafe. More planned improvements include an enlarged entrance area, decor changes in the popular dining room and added patio dining.
At the ranch, the exterior decor of some buildings will be changed from rustic Western to Spanish Colonial, and the registration area will be replaced by a building surrounded by shaded porches and boardwalks. A new saloon with a bigger bar area will also house a dining room and general store.
Margo Bartlett Pesek's Trip of the Week column appears on Sundays.