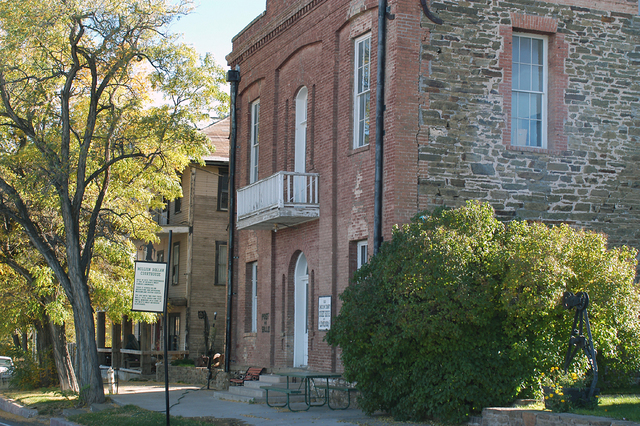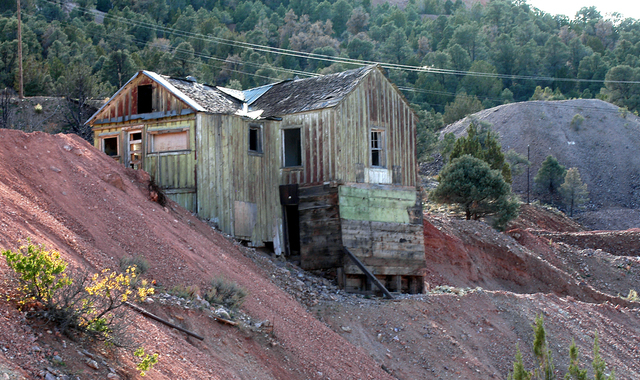 Once a lawless boomtown, historic Pioche invites visitors to explore its colorful past. In its heyday, Pioche was home to about 10,000 residents, more than 10 times the number who call it home today. Fading fortunes and disastrous fires took their toll several times since Pioche was established in the late 1860s, but the town survives as the longtime seat of Lincoln County and a service and commercial center for a sparsely populated rural region of eastern Nevada.
Pioche lies 174 miles north of Las Vegas. Follow Interstate 15 north to the exit onto U.S. Highway 93 near Apex. A designated scenic route along most of its length through the Silver State, U.S. 93 parallels the Nevada-Utah border all the way north to Idaho. The highway links Southern Nevadans to Lincoln County's many attractions, including five state parks, historical sites, off-highway trails and opportunities for fishing, hunting, hiking and camping. The highway heads north from Caliente through Meadow Valley.
Pioche sits along a short loop road off U.S. 93 a few miles north of Cathedral Gorge State Park. The paved spur skirts the Treasure Hill mines that gave Pioche life nearly 150 years ago. As you approach the town, note stark header frames, mine tailings and an overhead tramline, remnants of several mining boom cycles. Soon the road turns into Pioche's Main Street through a district of venerable commercial buildings that give the town vintage charm. The restored 1873 opera house once again features stage productions and community events. Most buildings have been repurposed to house businesses, shops, bars, restaurants and a museum.
For a closer look at regional history, stop at the Lincoln County Historical Museum at 69 Main Street. Open daily from 10 a.m. to late afternoon, the museum features mining memorabilia, mineral samples, vintage musical instruments, Native American artifacts, Chinese relics and re-created rooms with period decor and costumes. Although no entrance fee is charged, donations are appreciated.
When you reach Lacour Street, turn left to see the infamous "Million Dollar Courthouse" and the adjacent jail, built in 1872. When Pioche was named county seat in 1871, a two-story stone-and-brick courthouse was planned. It was to cost $26,400. Over time, costly changes, overruns, financial finagling and refinancing raised the cost to nearly a million dollars. The debt was finally paid off in 1937, four years after the original building was condemned and a new courthouse was under construction. The "new" courthouse is still in use, reached by the continuation of the loop road back to U.S. 93. When the restored original courthouse is open for guided tours, it is a trip back in time, revealing 19th-century architectural details, handsome woodwork, fancy fixtures and stamped metal ceilings.
Early Pioche acquired an evil reputation. Many thought it was the most lawless town in the West. Nearly 60 percent of Nevada homicides in 1871 and '72 occurred in Pioche. Street shootings, robberies, assaults and other crimes were commonplace. Claim jumping was so prevalent that mining concerns employed gunmen to discourage the practice. Corruption profited many early Pioche politicians and officials. A visit to the town's Boot Hill reinforces the stories of the "bad old days."
One victim of crime in Pioche was Mormon rancher and frontiersman William "Gunlock Bill" Hamblin, who helped launch mining activity in the area not far from his holdings in Utah. Hamblin and others brought pioneer families into Meadow Valley to establish farms around a new community called Panaca, after a ledge of rock that local Paiutes called "panacker." They showed Hamblin this ledge in 1864 and it turned out to be rich in silver ore. Hamblin was one of the first to file claims on the odd ledge. Mining soon started, the boom followed and wicked Pioche grew, taking its name from an early investor.
In 1872, Hamblin found his claims involved in court disputes. He was poisoned while in Pioche to fight the illegal claims. He died at age 41 in Clover Valley, Nevada, while on his way home. Hamblin is buried in a pioneer cemetery at the site of old Barclay.
Margo Bartlett Pesek's Trip of the Week column appears on Sundays.