Bob Griese pilots the Super Bowl party at Westgate
Updated February 5, 2018 - 12:04 pm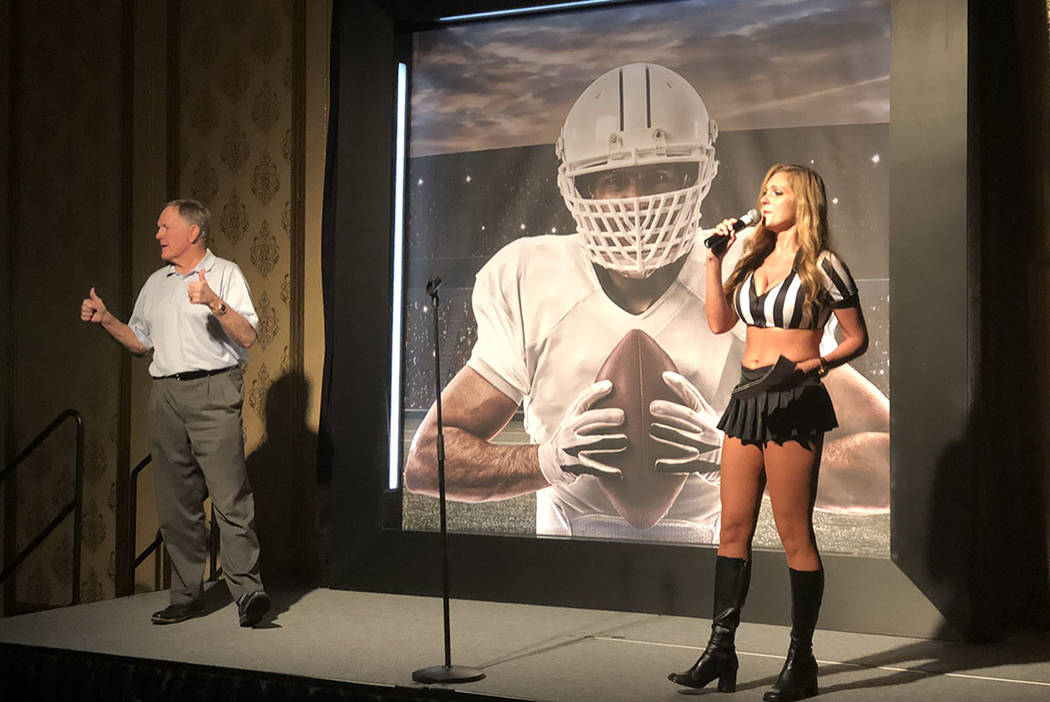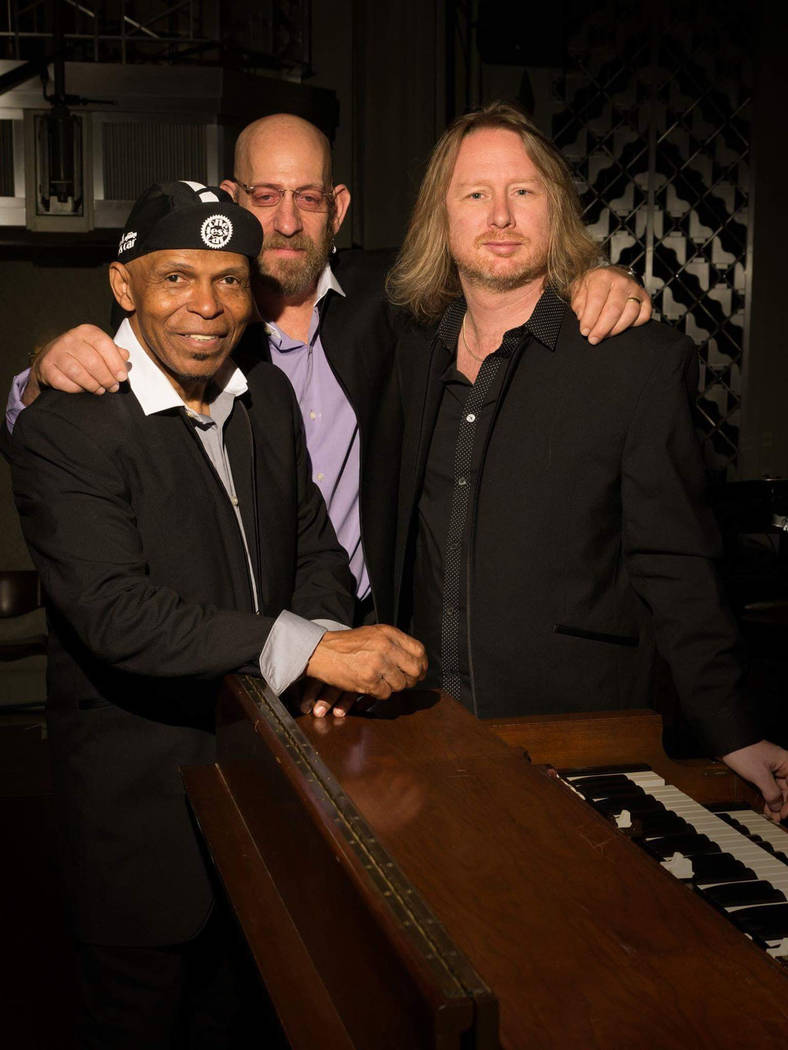 The KATS! Bureau at this writing is a ballroom at Westgate Las Vegas, the VIP viewing party for Super Bowl LII. George "Daddy Kats" Katsilometes is on my left, ex-Miami Dolphins great and Pro Football Hall of Famer Bob Griese on the right.
We should call this the Surreal Bowl.
Griese is great company, providing commentary on every play. He keeps trying to make "in-game" bets, like, "One hundred bucks the Eagles score on this drive!" He is not actually betting, and he didn't wager at all on the game, but he's having a time of it. He did say the Eagles would score on their first possession, and he was right.
Griese here to spend time with his buddy Westgate owner David Siegel, who has been a Dolphins fan from the team's inception in 1966. "David had the first four season tickets in the history of the franchise," Griese says. 'He knows all the players. He's a real fan."
Griese recalled Super Bowl VI in 1972, when the Dolphins were dropped 24-3 by the Cowboys at Tulane Stadium in New Orleans "It was so cold — the week of the game was great, all week long, but by the time we played it was freezing." He also recalls, "I sometimes remember the bad things more than the good things, and I scrambled on one play and wound up taking a 29-yard sack. It's my only Super Bowl record."
Griese laughed as he said that the story about members of the following year's undefeated Dolphins gathering to celebrate whenever a previously unbeaten team loses has been highly exaggerated.
"They say we get together and drink champagne, but what has happened is Dick Anderson, Nick Buoniconti and I get together and have a beer. We all live on the same street," Griese says. "It's very casual. I don't drink champagne. I'm an Indiana guy. I just have a beer."
More from the scene:
T.O.'s ETA
On the topic of Pro Football Hall of Famers, the stage show "Renegades" at Caesars Palace's Cleopatra's Barge just landed one. Terrell Owens, who is arriving in the cast Friday, is on the roster of 2019 Hall of Fame inductees.
Owens joins co-stars Jose Canseco and Jim McMahon on Thursday as Jimmy King, known for his days with the University of Michigan "Fab Five" basketball team, departs.
"It's a great break for us," producer Rick Lenkov said during a phone chat from Minneapolis, on his way to the Super Bowl. "We were really excited when we heard the announcement. It's a really big week for T.O., and for us." Owens is due to rehearse just once in the storytelling show, before Thursday's debut, but Lenkov is unconcerned with his rush to the stage.
"T.O. is a consummate pro," he says. "It will be raw, no question. But he's done many, many interviews and should be ready to handle the show."
Canseco is eager to share the stage with Owens in the "Renegades" lineup.
"I"m glad he was inducted, the man deserves it. He's definitely an incredible football player and I can't wait to see him," Canseco said Sunday. "I'm sure he has a lot to add to the show. He's one of the most interesting athletes in the world."
Angel goes 15-0
Criss Angel has been honored with a Lifetime Achievement Award by the International Brotherhood of Magicians. The 15-member panel attended Angel's show at Luxor on Saturday and voted unanimously to honor Angel with just its fifth career-achievement award in almost 100 years.
"I'm grateful to be recognized by my peers with this highest honor and vow to continue to take the art we all love even further, especial in my next live project I'm currently creating," Angel posted on his Instagram page. His next live project on the Strip is expected to be at Planet Hollywood Showroom in '19, a new approach and maybe fewer dates for Angel, age 50, after a decade headlining at Luxor.
Fostering an icon
"Opium" is assembling its cast for its run at Rose. Rabbit. Lie. at the Cosmopolitan of Las Vegas. The new Spiegelworld production has reportedly landed keyboard great Ronnie Foster for its music lineup. Foster toured for 15 years with George Benson and was music director for Human Nature's Motown-themed show at Imperial Palace and, later, Sands Showroom at The Venetian. He also played organ on "Summer Soft" on Stevie Wonder's transcendent 1976 blockbuster album, "Songs in the Key of Life," and at age 67, still regularly runs full-court basketball games.
Gaga's canceled dates
Lady Gaga has called off the final 10 dates of the European leg of her Joanne World Tour. Gaga has endured an ongoing struggle with fibromyalgia, a chronic musculoskeletal disease that causes pain, fatigue, insomnia and headaches. (Gaga effectively chronicled her condition in her documentary "Five Foot Two.")
Gaga, of course, begins a two-year series at The Park Theater in December. Officials are not concerned about her capacity to meet the demands of an extended run on the Strip. The feeling is a series of sit-down dates is healthier than a world tour. Also, Gaga has shown she can ease the pace in her performances with a quieter, cabaret-styled set inside a lavish production show.
John Katsilometes' column runs daily in the A section. Contact him at jkatsilometes@reviewjournal.com. Follow @johnnykats on Twitter, htt on Instagram.