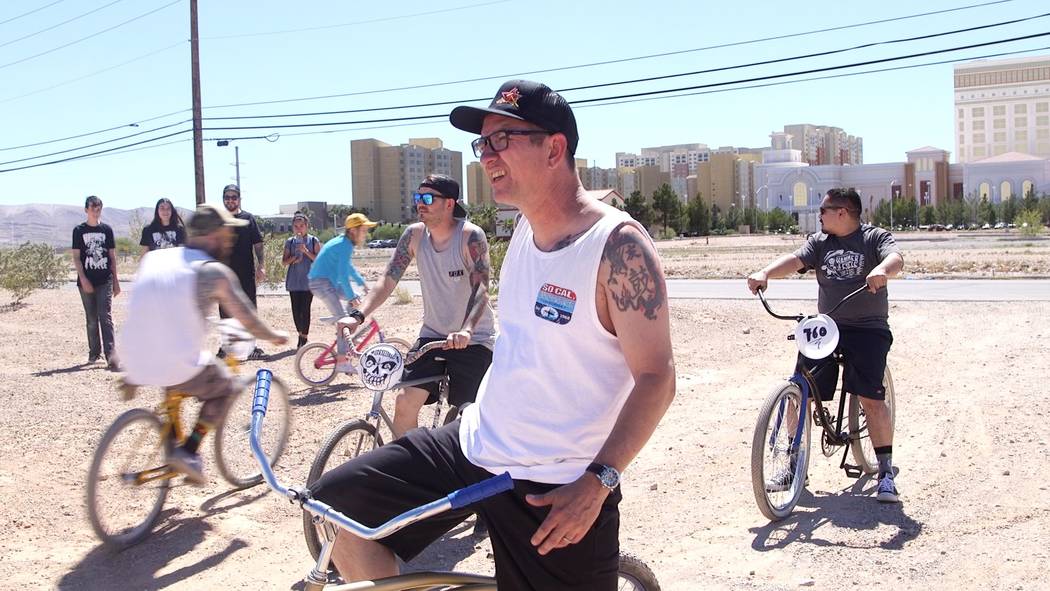 At a bar, you might think they are a gang. Most of the members are tatted and wear jackets with the logo of their crew, "Hammer & Cycle," in a giant red patch on the back.
But theirs is a without the violence or illegal activity — a tightknit community of friends who do weekly and monthly bicycle rides, gliding along downtown Las Vegas streets, each local bar a beacon.
Hammer & Cycle recently held its Spring Nationals, with activities such as bike limbo and bike jousting.
"We were all kind of like derelicts in our younger days, and so we don't like playing by rules, so it's just like show up, ride bikes, if no one thinks you're a horrible person, then you're welcome," said J.W. Caldwell, a long time member. "It shouldn't be hard to make friends, so we make it easy."
Vegas Stripped is an Emmy Award-winning series by visual journalist Rachel Aston. Her videos are posted weekly at reviewjournal.com. Contact her at raston@reviewjournal.com. Follow @rookie_rae on Twitter.