'Every scenario possible': How Metro's planning section preps for EDC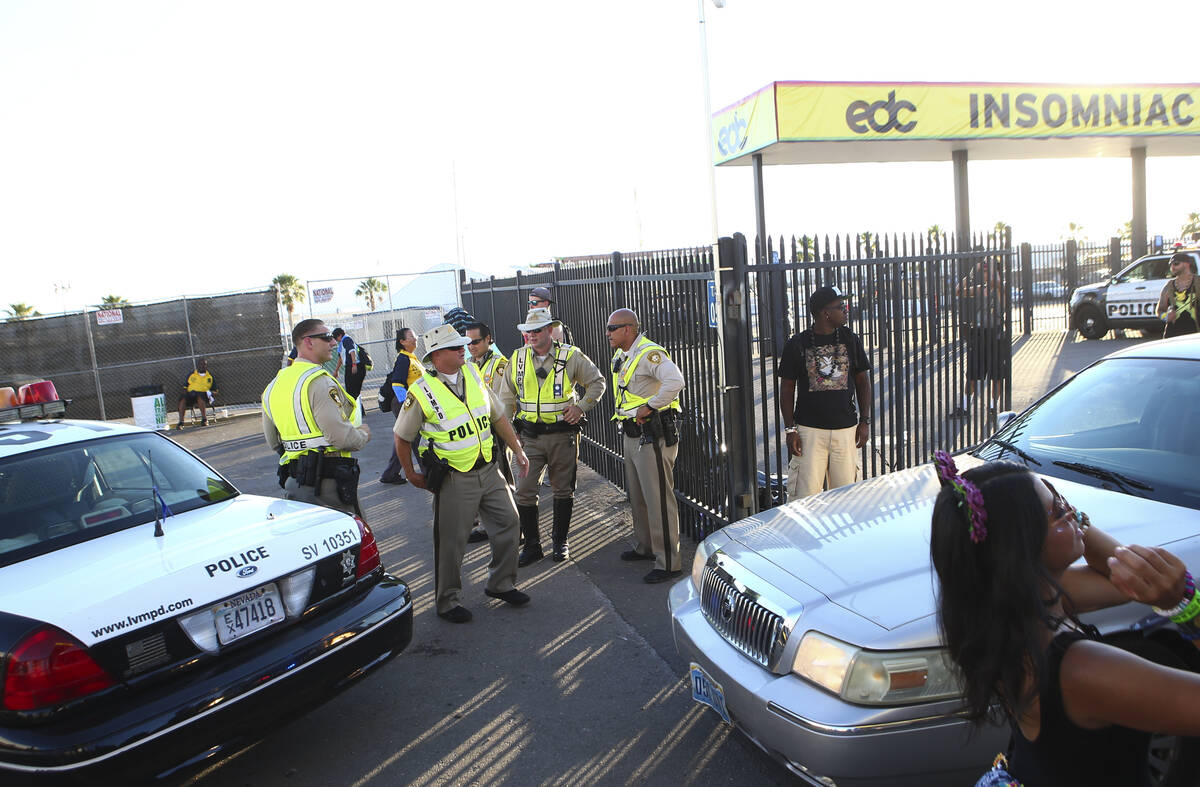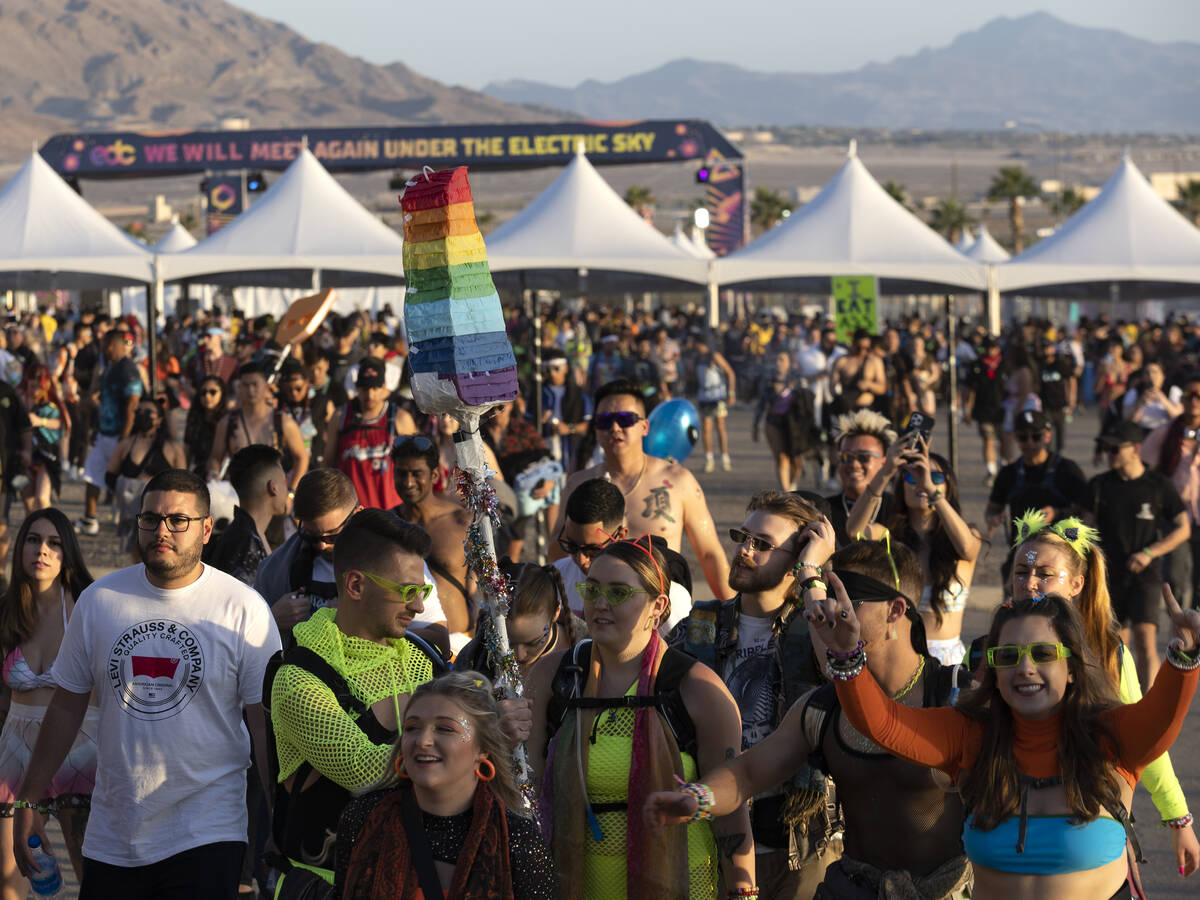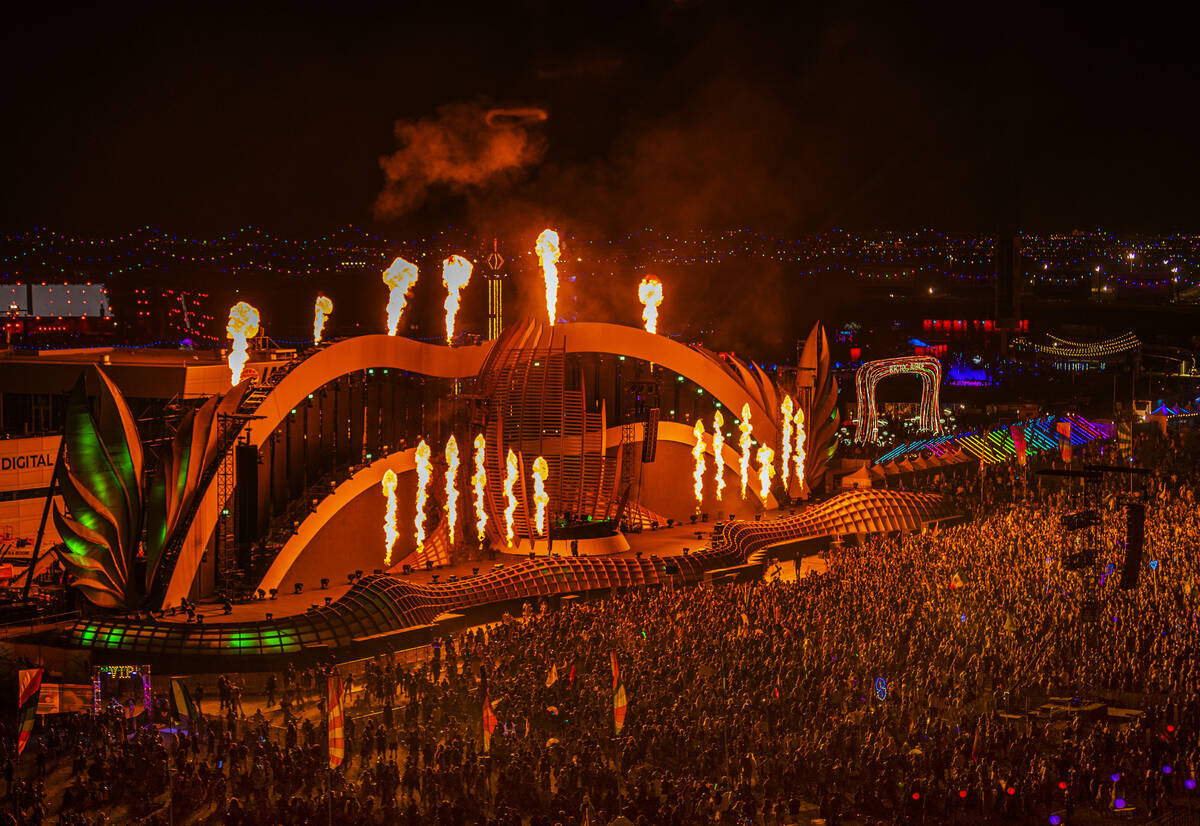 As hundreds of thousands of people have descended upon Las Vegas for the Electric Daisy Carnival, a much smaller group of people have been working behind the scenes for months to make sure the event goes smoothly.
The Metropolitan Police Department event planning section is the law enforcement arm that works with local governments and promoters to put on events ranging from garage sales to massive music festivals.
"People don't really see all the work that goes into planning these events," Lt. Kendall Bell said. "It takes weeks or months to put these events together. All they do is come and see that everything worked out great."
Bell heads up a unit — 13 officers and three civilian special event coordinators — who help plan thousands of events a year.
A minimum of two officers is assigned to an event that the unit helps plan.
Bell said more than 400 officers will be working each night of EDC.
Starting Thursday until Monday, there will be at least one member of the unit at the festival grounds at Las Vegas Motor Speedway 24 hours a day.
'Every scenario possible'
Officer Meghan Kraut is one of 10 planners in the unit, which she called the "hidden aspect" of events that take place in Las Vegas.
She said the entire team will work on an event like EDC but in the early stages of planning, groups of two to three officers will handle meetings.
Despite EDC being an annual event, the planning section almost starts from scratch in reviewing its plan each year. Planning for EDC started in February, with a couple meetings with organizers who flew out to Las Vegas to go over how many officers will be needed and how the festival will look different this year, according to Bell.
"We never take anything for granted and just think that because we were successful last year that we are going to be successful this year," he said.
As the festival got closer, Bell said the frequency of meetings increased. This week, members of the section either met in person or spoke on the phone with organizers every day.
On Wednesday, the section ran through mock scenarios at police headquarters to simulate how the team would respond to several possible emergencies that could take place this weekend. Those can include weather events to medical emergencies to a mass shooting.
"A lot of people don't realize that we try to take every scenario possible that could be thrown at us," Kraut said.
Every event has a similar set of concerns about safety, but Bell said those concerns are magnified as the number of attendees increases.
Bell was head of the unit on Oct. 1, 2017, during the Route 91 Harvest music festival when 60 concertgoers were fatally shot and hundreds more were injured.
The way the department plans for large events has changed significantly since then. In coordination with the Department of Homeland Security, Las Vegas police created a checklist that Bell refers to on every event that planners have to go through and answer before the event.
Las Vegas police now deploy rifle carriers who have their firearm slung around their necks so they don't have to get to their vehicle during an emergency.
Bell said the department also received grant funding to increase the number of mass casualty incident bags officers have with them at events. The bags include smaller throw kits that are filled with scissors, gauze, tourniquets and chest seals to help get aid to people.
"We realized after 1 October that we ran out of tourniquets, gauze, things of that nature to render aid very quickly because of the sheer amount of victims," he said.
Bell encouraged people attending the festival to take care of themselves by staying hydrated and keeping an eye out for something out of the ordinary.
"We don't care if we have to come out and check it 100 times," Bell said. "We'd rather do that and make sure it's nothing than it be the one time it actually turns out to be something that's catastrophic."
Contact David Wilson at dwilson@reviewjournal.com. Follow @davidwilson_RJ on Twitter.