Ex-Fox News host Gretchen Carlson suing network executive Roger Ailes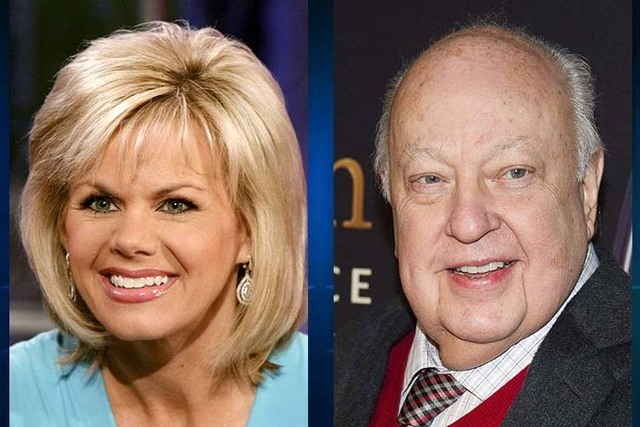 LOS ANGELES — Gretchen Carlson, a longtime presence on Fox News Channel, said Tuesday she had filed a lawsuit alleging the top executive at the network, Roger Ailes, made sexual advances on her and ended her career at the 21st Century Fox-owned outlet after she rebuffed him.
A Fox News Channel spokesperson could not be reached for immediate comment.
Carlson, who was a co-anchor at "Fox & Friends" and who more recently anchored a daytime program, "The Real Story with Gretchen Carlson," alleged in the lawsuit, filed in Superior Court of New Jersey, that she was removed from "Fox & Friends" in 2013 after she complained about behavior by co-host Steve Doocy, and was moved to an afternoon program as a way to diminish her presence at the network. Carlson alleged she was terminated on June 23 after her current contract elapsed.
"We believe that the evidence will confirm that Gretchen was fired from 'Fox & Friends' for speaking up about demeaning and discriminatory behavior on and off the set," said Nancy Erika Smith, an employment litigator at Smith Mullin P.C., a Montclair, N.J., firm that is representing Carlson, in a prepared statement.
Carlson confirmed via Twitter that she is no longer with the network, which she joined in June 2005.
As you may have heard, I'm no longer with @FoxNews. I value your support and friendship so please stay in touch: https://t.co/R7JBTsvYSh

— Gretchen Carlson (@GretchenCarlson) July 6, 2016
The lawsuit threatens to draw more scrutiny to the most-watched TV-news network on cable, which has made headlines in recent months for the role it has played during the current election cycle. Fox News has battled with Donald Trump, the presumptive Republican candidate for president, and drawn attention for the way in which another prominent female anchor, Megyn Kelly, has drawn his ire during a televised debate among that party's candidates.