'Fear and Loathing in Las Vegas' graphic novel coming in October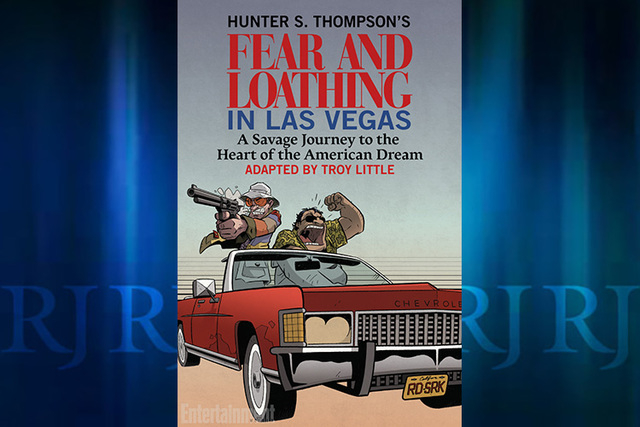 "We were somewhere around Barstow on the edge of the desert when the drugs began to take hold."
If you instantly recognize that iconic sentence, we're pretty sure you'll be very interested and excited with what we're about to tell you. Brace yourself.
OK, so even though we're still four months and some change away from the eagerly-awaited official release of Troy Little's upcoming graphic novel, "Fear and Loathing in Las Vegas," which of course features Little offering a fresh take of Hunter S. Thompson's most colorful work, Entertainment Weekly has somehow gotten its hands on a few of the book's opening panels from the folks Top Shelf Productions, an imprint of IDW Publishing.
Looks pretty rad, from what we've seen so far. Don't take our word for it, though. Head on over there yourself and have a look.
Read more from Dave Herrera at bestoflasvegas.com. Contact Dave at dherrera@reviewjournal.com.