Federline's fantasies play out at Strip club
August 28, 2015 - 10:43 pm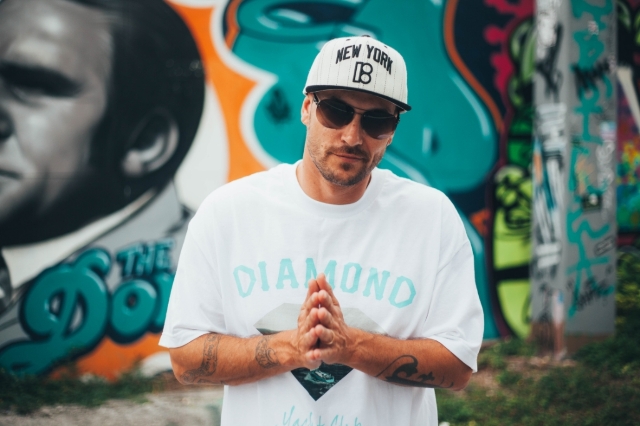 Kevin Federline is a two-time champion in his fantasy football league, and he wants to win again, so he will enact a crafty plan of action in Las Vegas this weekend.
On Saturday, he and his wife will host a fantasy football draft at Crazy Horse III strip club, a multi-hour affair with a 14-manager roster.
K-Fed's plan: To "pay for lap dances for everybody" whenever "they're drunk enough" to distract them, so he can get better draft picks.
"I'm going to take full advantage of this, because I know the guys are going to go crazy, and the girls are going to go even crazier," Federline tells me.
The buy-in is a few hundred dollars per manager, so the fantasy football pot is big.
"And the losers have to do some crazy (expletive)," he said. "We've got one rookie coming in, and we'll make him wear stupid T-shirts with inappropriate stuff written on it.
"It's gonna be a (expletive) show," he said. "I don't think half of us will finish our actual draft."
Federline is friends with workers at the strip club, but this whole thing was the idea of his wife, teacher Victoria Prince (they got married two years ago at the Hard Rock Hotel).
"She's the commissioner of our fantasy football league," Federline said.
"We go (to strip clubs) maybe once a year, or once every couple of years."
Federline will then DJ around 1 a.m., he said. He's been coming to Las Vegas regularly lately, but he told me it hasn't been to see his ex-wife, Britney Spears, or to bring the two kids they share, or anything like that.
"I'm (in Vegas) once a month. I have a lot of friends (here). I'm trying to push myself as a DJ. Once you get on the Strip DJing, that's all it takes.
You're pretty much in there once you're doing the big nightclubs. So I'm out in Vegas hustling, man, not partying like I used to. But Saturday is a different story.
"We're gonna see how many girls we can get up there twerking on the DJ booth without breaking anything."
As a former pro dancer, K-Fed sees strippers as dancers.
"I like watching the girls that really know how to pole dance," he said. "I look at it more like an art form."
But it's not like he's pretending they're not close to naked, and female, and gyrating.
"My dad and my wife's dad, they're going there too," he said.
K-Fed's dad just turned 60, he said.
"So we're definitely going to send the old man off in there right!"
Contact Doug Elfman at delfman@reviewjournal.com. He blogs at reviewjournal.com/elfman. Find him on Twitter: @VegasAnonymous