Felony charges dropped against EDC guru Pasquale Rotella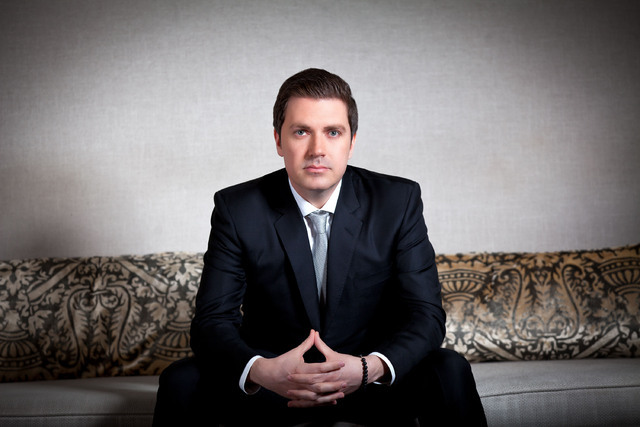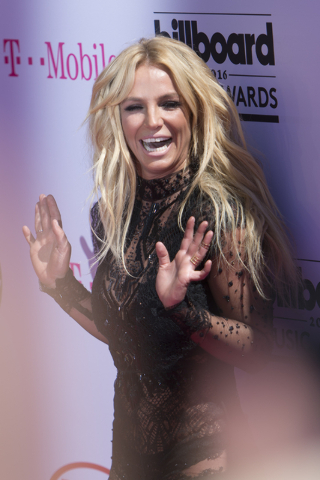 Charges of bribery, embezzlement and conspiracy have been dropped against Pasquale Rotella, the Electric Daisy Carnival guru who's married to Holly Madison.
Before moving EDC to Vegas, Rotella and Reza Gerami ran the event in Los Angeles.
Prosecutors there had accused them of giving nearly $2 million in kickbacks to a venue's event manager.
The LA Times reported Thursday that a plea bargain had been reached and that Rotella "pleaded no contest Thursday afternoon to a single misdemeanor conflict-of-interest charge. He will pay $150,000 to Los Angeles County and serve three years of probation."
Also on Thursday, Rotella, CEO of EDC's parent company Insomniac, issued a statement of victory borne of frustration:
"I always knew the charges were politically motivated and publicity driven. While it's taken too long to finally put this behind me, I can now focus my energy where it belongs: my family and my company. Thank you to everyone who has supported me through this."
Madison's expecting a second son this month, reportedly.
DANCING FOR CAUSES
Speaking of EDC, the desert DJ fest collected $1 per ticket and other charitable donations, and now Insomniac has donated $40,000 to Nevada Childhood Cancer Foundation, $40,000 to Emergency Medicine Resident Research Fund and $40,000 to the Injured Police Officers Fund.
So Insomniac is having a good week.
BRITNEY BOOTY
There must be people in the world who'd pay a Kardashian's ransom to hire Britney Spears to give them a lap dance in bed, but not Jimmy Kimmel.
Kimmel got a Britney dance for free.
Spears "pranked" the talk show host by walking her glittery booty and her topless male dancers to Kimmel's house in the middle of the night to wake him up with a song.
Britney's lap dance was mostly PG as TV cameras and Kimmel's complicit wife watched.
Kimmel, a former Las Vegan, had a similar thing happen last year when Rihanna sang-woke him on camera.
The prank benefited both Kimmel and Spears. After airing the video, Kimmel (onstage at "Jimmy Kimmel Live") plugged a new Spears album coming out soon.
If you rehearsed a prank with paid dancers and pulled it off on national TV, the least you'd expect the TV-ratings-minded host to do is to give you a product plug.
BRITNEY QUESTION
Spears has canceled two Planet Hollywood shows (Aug. 26-27) and added two Planet Hollywood shows (Oct. 19, Jan. 11).
No word from Caesars Entertainment on why these two shows have been switched. Insights, anyone?
THE HIGH PRICE OF HIGH ROLLING
E! News' Sara Kitnick tracked down how much money it could cost to live high on the hog briefly in Vegas, much like a rich and/or famous person. Her total reached nearly $380,000
The breakdown:
Super fancy private jet from L.A. and back: $85,500.
Hotel penthouse: $5,000.
Dayclub cabana with Champagne: $35,000.
Dinner for your entourage: $2,143.
Hyde nightclub VIP table where you can press the Bellagio fountains' button and drink 40 bottles of Champagne: $250,000.
Spa: $620, what a bargain by comparison.
We could quibble with these numbers. To arrive at this particular price tag is like throwing darts at a topless pool, but it's interesting. And $250,000 at Hyde? Really? I could do so much more with a quarter-mill.
SIGHTINGS
That was a virgin pina colada in UFC star Georges St-Pierre's hand while he was hanging with buddies at Tao Beach in The Venetian on Wednesday.
Late sighting, because I was on vacation: Bethenny Frankel of "Real Housewives of New York" brunched at Lavo in the Palazzo Sunday: egg-white omelet, one-point meatball, breakfast mac-and-cheese. Hope she took some of that to go.
Doug Elfman can be reached at delfman@reviewjournal.com. He blogs at reviewjournal.com/elfman. On Twitter: @VegasAnonymous