Festival to provide taste of Filipino culture and traditions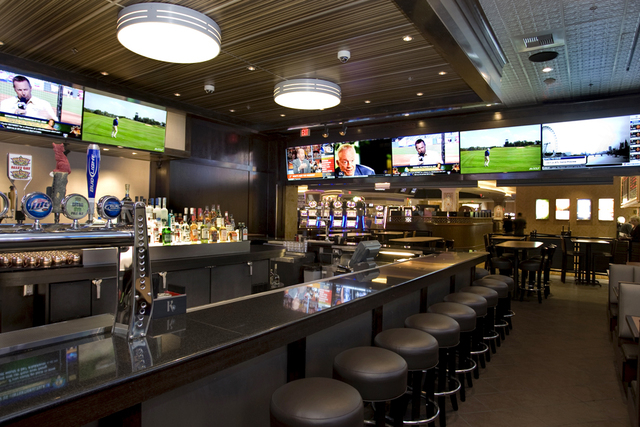 The local chapter of the National Federation of Filipino American Associations is set to combine Las Vegas' diversity and love for parties into its sixth annual Fiesta Filipino.
The event is scheduled from 10 a.m. to 6 p.m. May 24 at the Sammy Davis Jr. Festival Plaza in Lorenzi Park, 700 Twin Lakes Drive.
Although the event's date was recently changed, organizer Beth Ilagan said the same food, vendors, dances, raffles, beauty pageants and live entertainment are scheduled.
"May is Asian-Pacific American Heritage Month, and June 12 is Independence Day in the Philippines," Ilagan said. "We try to have the festival at the end of May each year so we can celebrate both events."
Although past festivals have had crowds of about 20,000, Ilagan said the organization expects about 17,000 attendees this year.
"In the Philippines, a fiesta is a celebration to honor a patron saint," Ilagan said. "Each barrio or region celebrates a certain saint. (In Las Vegas), the fiesta is a community celebration, so we want to feature our local community and its talents."
The Kalahi Philippine Folkloric Ensemble is a nonprofit that has performed at the festival since the group's formation in 2009, according to co-founder Dr. Rhigel Jay Tan. The group promotes the Philippine culture through dance, music and fashion.
"It's a unifying point for the 120,000 Filipinos in the valley," Tan said. "These performances are our identity as a race and our culture. It's a unity of being one."
In each performance, the group uses authentic Philippine instruments, props and costumes, according to co-founder Rey Espina.
"Our group is made of volunteers in the community who are 5 years old to 75 years old," Espina said. "We want to reach out and explain to the new generations about our culture and give them pride in it."
Tickets cost $2 for adults and $1 for children and seniors. Participants 10 or younger are free. All proceeds are set to benefit NaFFAA, a nonprofit that serves Filipinos and Filipino-Americans in the United States.
"We don't have a Philippine consulate in Las Vegas, so when anyone needs help, they come to the local NaFFAA," Ilagan said. "We're the go-to organization for information regarding Filipino-American issues."
The local chapter has donated funds to the Gawad Kalinga Community Development Foundation, a Philippine-based organization that provides services and programs to alleviate poverty and build villages of 20 to 80 homes.
"We're working on building a Viva Las Vegas village in the Philippines, and so far, we've donated one house," Ilagan said. "Typhoon Haiyan devastated the area last year, so we've also reached out to other various charities in the Philippines."
Although the Fiesta Filipino is a major fundraiser for the local chapter, Ilagan said it is also designed to showcase the Filipino culture.
"We're the fastest-growing demographic, so this is a great way for us to share the richness of our culture with others," Ilagan said. "It's about time that we really put our culture forward for everyone to know who we are, what we stand for and how we have contributed to the United States."
For more information, visit naffaa-national.org or call 702-354-2132.
Contact Southwest View reporter Caitlyn Belcher at cbelcher@viewnews.com or 702-383-0403.