10 best things to do in Las Vegas this weekend, April 21-23, 2017
Updated April 21, 2017 - 2:34 pm
Las Vegas is rocking out this weekend. The first-ever Las Rageous hard rock and metal festival descends on downtown Las Vegas Friday and 18 bands including Anthrax and Eagles of Death Metal keep it going through Saturday night.
On the Strip, Snoop Dogg and Cypress Hill take over Mandalay Beach while film score extraordinaire Hans Zimmer makes his first Las Vegas appearance at The Park at Monte Carlo. "Cool Girl" Tove Lo is bringing her Swedish electro-pop to Brooklyn Bowl.
For more music, cast ye sails and make way for Pirate Fest. Or stick around Downtown to see local bands duke it out for a spot in the Life is Beautiful lineup.
Here are your top ten picks for what to see, eat and do this weekend in Las Vegas.
Grab a bite
Las Vegas is just the sixth city to offer the Impossible burger, a meatless ground beef substitute that's credited with looking, cooking, tasting and even bleeding — like the real thing. After more than five years of research, Impossible Foods is convinced it's come up with a product that's close enough to hamburger to begin swaying even hardcore carnivores. It's only available at Andrea's but coming soon to Wynn's Country Club. Read more about it here.
Get a drink
Delmonico Steakhouse's More Than Mojitos is a play on a classic mojito or whiskey smash recipe — both of which share the same basic drink structure with different spirits. It's also a great bourbon drink for people who think they don't like bourbon drinks. See how it's made here.
It's pink. It's purple. It's sweet. It's sour. It tastes like mango and candy and Instagram likes. And it's only available through Sunday. Pick up a colorful Unicorn Frappuccino at Starbucks before it's gone forever. See what people are saying about it here.
See a show
Hooray for Bollywood. And climb aboard the "Taj Express" to experience, live and in person, what's usually confined to the big screen: the trademark mix of music, dance and romance that characterizes Hindi movies filmed in India's largest city, Mumbai. Monday night, "Taj Express" wraps up a three-month U.S. tour at The Smith Center's Reynolds Hall. Read more about the show here.
Hans Zimmer is already a rock star to movie fans. Whether it's the big, thundering action scores to the "Dark Knight" or "Pirates of the Caribbean," the 59-year-old German composer has been a multiplex fixture since the early '90s. On Friday, "Hans Zimmer Live" brings the composer and an orchestra to the Park Theater at the Monte Carlo. Read more about his show here.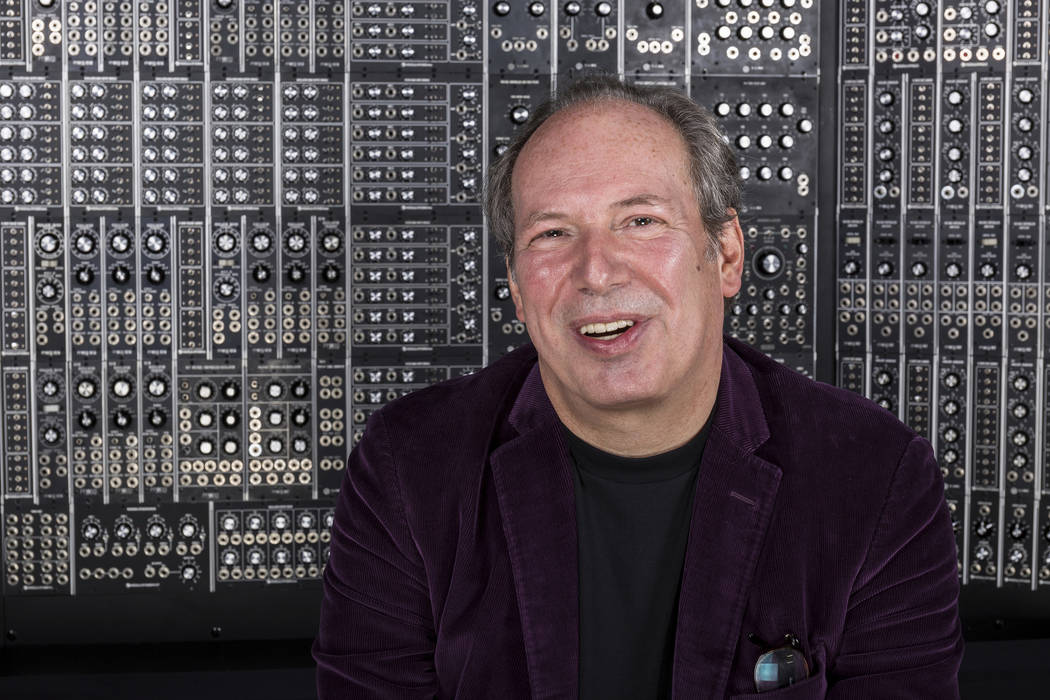 Rock out
Hit your local weed dispensary while there's still time, for tumbleweeds shall replace all the THC on their soon-to-be-barren shelves when Snoop Dogg and Cypress Hill roll into town. See them at 8:30 p.m. Friday at Mandalay Bay Beach.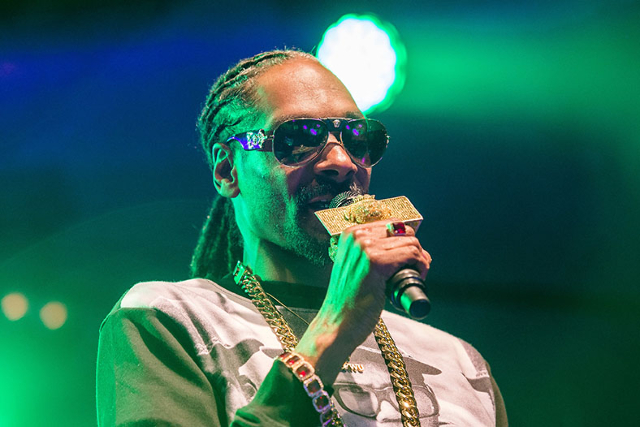 Remember a few years ago when this Swedish electro-pop "Queen of the Clouds" was playing The Sayers Club? That was before Tove Lo hit the road with Maroon 5 and Coldplay and became a superstar abroad. Now she's headlining much bigger rooms, though her repertoire remains as intimate as the cozy confines in which she once performed. See her at 7:30 p.m. Friday at Brooklyn Bowl at The Linq.
Catch a movie
The movies that played Sundance in January are finally trickling into theaters. "Colossal" starts out like every third movie you'd expect to see at Sundance. But just when it seems "Colossal" is heading toward the familiar big-city-girl-falls-for-flannel-wearing-nice-guy-she-left-behind territory, a monster begins attacking Seoul, leveling buildings and becoming the biggest story in the world. Then Gloria discovers she's somehow controlling the giant lizard. Read more about other Sundance movies here.
Las Rageous
There are bands aplenty that you're not going to want to miss when the Las Rageous fest debuts downtown this weekend. With 18 bands performing on two stages, ranging from grunge-metal mainstays Godsmack to a bevy of up-and-coming Vegas ragers such as Nations, We Gave It Hell and A Friend A Foe, in addition to carnival acts, you're going to need a game plan to rock-the-swear-word-out with maximum efficiency. See our guide to the bands you gotta see here.
Celebrate Earth Day
On Saturday, celebrate Earth Day at the annual GREENfest and enjoy entertainment, a kids zone, art displays and other activities, while gathering information on clean and smart energy, green homes and buildings, and sustainable living from more than 150 exhibitors at Downtown Summerlin.
The Las Vegas March for Science is one of 400 satellite marches in conjunction with the Science March on the National Mall. The event will be a gathering of local citizens, political leaders, and distinguished scientists representing the local scientific community. The march will begin Saturday at 10 a.m. in the Art Square Parking Lot in the Arts District.
The March for Science Las Vegas will be held in the Arts District, 1025 S.1st Street, from 10am to 12pm. We hope to see you there!

— ScienceMarchLasVegas (@ScienceMarchLV) April 16, 2017
Doggy Date
As the weather gets nicer, you're probably not the only one who wants to get out of the house and explore the neighborhood. Unfortunately, bringing your pets along can be a challenge come mealtime. Lucky for you, there are a number of pet-friendly dining spots throughout Las Vegas. See all the restaurants and shopping centers here.
Hang time on the patio with your squad. : @twincorgibrothers pic.twitter.com/9vsujhhn9a

— Lazy Dog Restaurant (@LazyDogHQ) March 11, 2017
Pirate Fest
Ahoy, matey! The annual Pirate Fest is at a new location this year to better accommodate the growing crowd. The city of Las Vegas-sponsored festival offers an array of pirate-inspired activities including axe-throwing and sword fighting, as well as belly dancing, fencing, live music, food, apparel and souvenir booths. Contestants are invited to build a cardboard boat for the cardboard regatta and sail it across the park's pond. Pirate Fest is going on Friday through Sunday at Craig Ranch Regional Park. Read about last year's fest here.
Local Tunes
Local artists The Rhyolite Sound, Lisa Mac, Rabid Young, Camden West and others battle at noon Sunday at The Bunkhouse Saloon to see who will win a chance to play at September's Life is Beautiful festival. Tickets are free.
8 Local Acts Compete for a Spot on the @LifeisBeautiful Lineup! You're Busy 4/23 Because the Battle at Bunkhouse is not one to miss!

— The Bunkhouse (@BunkhouseLV) April 14, 2017
Ska punks Assorted Jellybeans lead an absolutely loaded "Punk Rock BBQ" lineup, which also features Left Alone, The Maxies, The Phenomenauts and many others, at 6 p.m. Saturday at Backstage Bar & Billiards. Tickets are $12 in advance, $15 day of show.
Come party at @BackstageBarLV tickets on sale on https://t.co/AoZig9wonv so many rad bands, food, vendors, drinks! pic.twitter.com/Kr54Thq2J0

— Josh Coutts (@Goodshitent) April 19, 2017
Contact Janna Karel at jkarel@reviewjournal.com. Follow @jannainprogress on Twitter.