10 best things to do in Las Vegas this weekend, June 9-11, 2017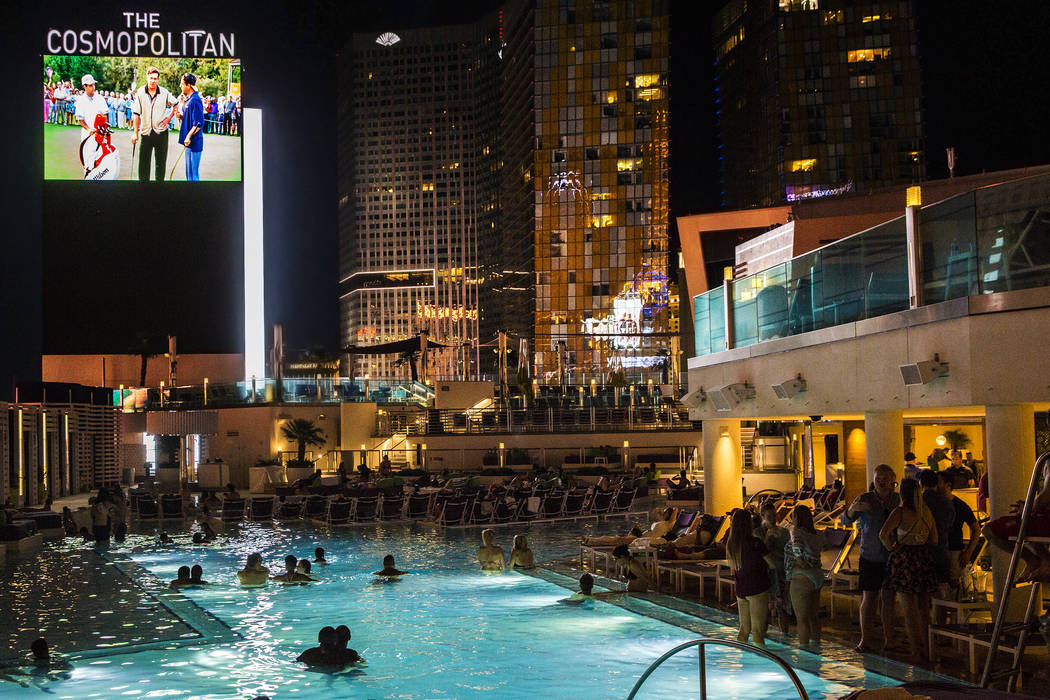 Heat got you beat? Spend your weekend in Las Vegas at the movies. The Las Vegas Film Festival has moved to the Brenden Theatres at the Palms for its 10th anniversary. See indie premieres from Sundance Film Festival now through Sunday.
If you'd rather catch a flick under the stars, try one of eight drive-in and dive-in movies in Las Vegas. Most of them are free.
Whatever you do, be sure to pop over to Fremont Street to bid farewell to Vegas Vickie before she's taken down from her perch on Monday.
Here are our top 10 picks for what to see, eat and do this weekend in Las Vegas.
Grab a bite
Ohjah Noodle House has a lot in common with its sister restaurant Ohjah Japanese Steakhouse. But the Noodle House is all about ramen. The tonkotsu ramen ($8.95) — arguably the most popular style — is as classic as its gets. About as good as it gets, too, with the hot broth, made from pork bones, just viscous enough to take on a velvety texture that lightly coated the plentiful, resilient noodles. The house fried rice ($5.75) is excellent and one of the biggest bargains on the menu, with lots of peas and bits of carrot, egg, pork and chicken. See the full review here.
The ohjah house ramen at Ohjah Noodle House on Thursday, May 25, 2017, in Henderson. Benjamin Hager Las Vegas Review-Journal
Get a drink
Sake can be tricky to work with in cocktails , which may be why many mixologists prefer to use flavored versions likeTyku sake,which offers a surprising hint of spice (ginger maybe?) that cuts through the sugar of the classic but often cloying Midori. You can try the Jaded Midori at Bar Sake at the Westgate Benihana. See how it's made here.
Oak & Ivy and Velveteen Rabbit are serving the Red Light Negroni in a light bulb-shaped vessel. It contains Bols Genever and is named for the red light district of Amsterdam.
Find out more here.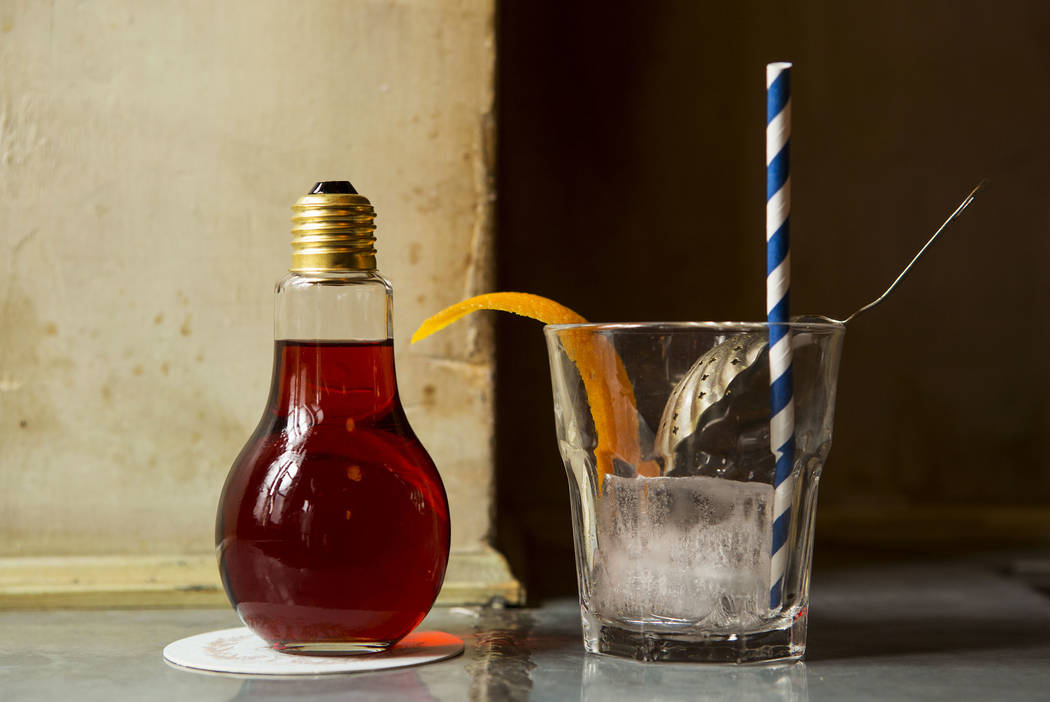 Oak & Ivy and Velveteen Rabbit are serving the Red Light Negroni in a light bulb-shaped vessel. Lucas Bols Galliano USA
See a show
He punches his syllables like a prizefighter working a heavy bag, his words delivered with the oomph of an uppercut. Chris Rock always sounds like he means it. Pacing the stage like an expectant father outside the hospital delivery room, Rock is a kinetic presence, physically and verbally. You can see him Saturday night at 7 and 10:30 p.m. at the Park Theater. Read his five funniest bits here.
Host Chris Rock speaks during the 2014 BET Awards in Los Angeles, California June 29, 2014. Reuters Mario Anzuoni
You know "Rigoletto." But you might not know you know it. If you've ever watched "The Simpsons" or "Seinfeld," if you've ever caught a Doritos Super Bowl ad, if you've ever played the "Grand Theft Auto" video game, chances are you've heard Giuseppe Verdi's jaunty, insanely catchy "La donna e mobile." But it's far from "Rigoletto's" only memorable melody, as Opera Las Vegas demonstrates with this weekend's production at UNLV's Judy Bayley Theatre. See more here.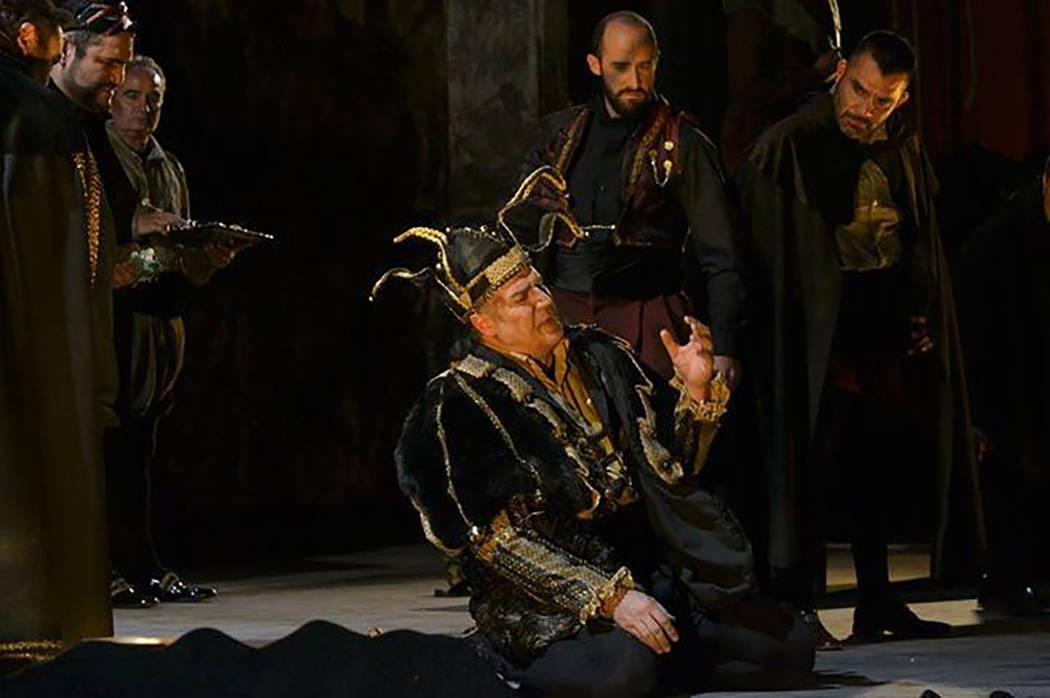 Michael Chioldi (seated, center) as "Rigoletto's" title character. Opera Las Vegas
Rock out
Two classic rock bands who never miss a summer on the road are better than one. And if their 2012 tour holds precedent, expect to see Chicago and the Doobie Brothers together at the end, joining forces for each other's songs. They play at 7:30 p.m. Friday in the Park Theater at Monte Carlo. Tickets are $59 to $250; call 800-745-3000.
Looking for somewhere to take the Kids? The Kidz Bop "Best Tour Ever" comes to the Cox Pavilion at 5 p.m. on Sunday night.
Read about the Kidz Bop kids here.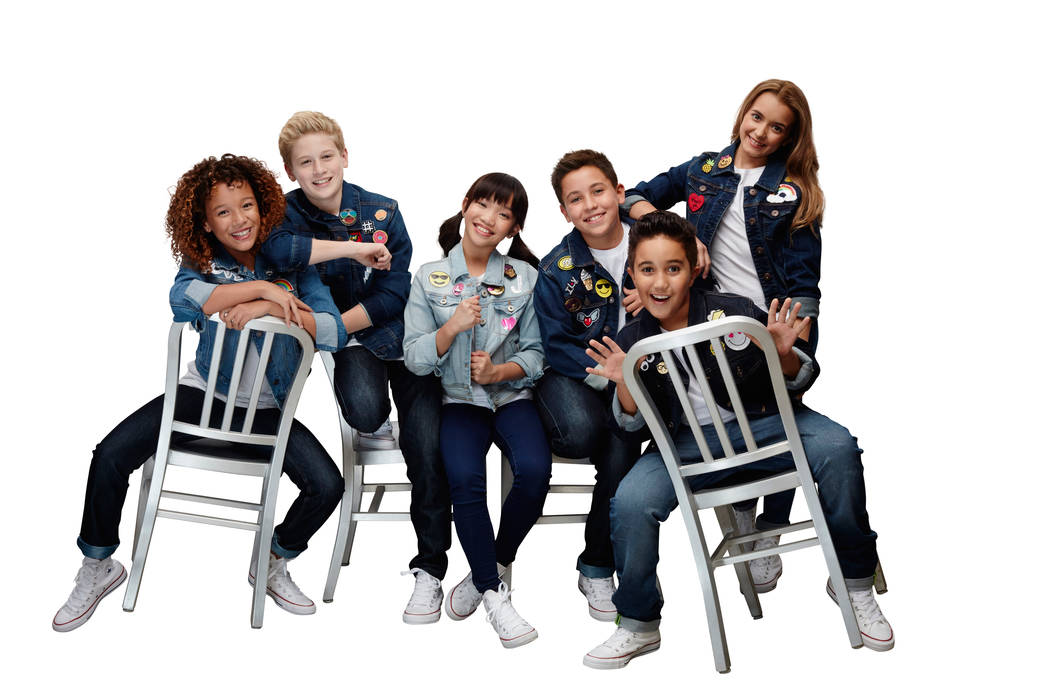 Kidz Bop (Kidz Bop)
Catch a movie
For its 10th anniversary, the Las Vegas Film Festival has moved from downtown to Brenden Theatres at the Palms, where it will run Tuesday through Sunday. The lineup includes Sundance premieres among its many other films. You can also catch as screening of the HBO documentary "Bright Lights: Starring Carrie Fisher and Debbie Reynolds" at 2 p.m. on Sunday followed by a Q&A with Reynolds' son Todd Fisher. Read more about the festival here.
Stay in
Rehydrate and nourish your dehydrated and sunburned body at local eateries offering fresh-pressed juices — bottled and ready to sip from the comfort of your air-conditioned living room. See 5 juices that you have to try here.
Find a (free) drive-in or dive-in movie
Watching movies under the stars has become a quintessential part of summer, even in the desert. Eight venues in Las Vegas are offering free and low-priced screenings of movies held on lawns, in parking lots, or rooftop swimming pools. See the full list of outdoor summer movies here.
Poolgoers enjoy a showing of "Happy Gilmore" during Dive In Movies at Boulevard Pool at the Cosmopolitan Las Vegas on Monday, June 5, 2017. Benjamin Hager Las Vegas Review-Journal
Bid farewell to Vegas Vickie
Fremont Street's neon cowgirl, the high-kicking Vegas Vickie, is scheduled to ride into the sunset Monday, deserting her longtime companion Vegas Vic. Sunday is your last shot at an impromptu photo shoot before Vickie gets taken down as part of construction on a new hotel-casino on the site of the Las Vegas Club. Find out more here.
Las Vegas Death Fest
Beginning Thursday, Downtown will reverberate with some of the most punishing sounds that humans can make without resorting to actions that carry the threat of serious jail time.
This is the heaviest of the heavy, the bloodiest of the bloody, the gnarliest of the gnarly, the ewww-iest of the ewww-y. No, this isn't music for everybody.
Close to 50 bands will perform over three days, some of them coming from as far away as Chile, Hungary and Switzerland at this year's Las Vegas Death Fest at the Fremont Country Club and Backstage Bar & Billiards complex this weekend. Learn more about the music weekend here.
Rock out Saturday at Reggae in the Desert
Grab your favorite rasta hat and head to the Clark County Government Center amphitheater for the 16th annual Reggae in the Desert.
Common Kings, Elephant Man, Alborosie, Tanya Stephens, Passafire, Eljai, Inna Vision and more will perform during the Saturday festival.
The vendor village will offer Caribbean-style food. Domestic and imported beers also will be available, as will other Caribbean-inspired vendors.
Gates open at noon. Blankets and one sealed bottle of water are allowed. Umbrellas and lawn chairs are not.
General-admission tickets are $35; VIP tickets are $80 and include admission, an event poster, an event T-shirt and VIP access to a private bar and restrooms. Children 5 and younger admitted free.
For more information, see www.reggaeinthedesert.com.
Contact Janna Karel at jkarel@reviewjournal.com. Follow
@jannainprogress
on Twitter.