10 best things to do in Las Vegas this weekend, April 7-9, 2017
Cheers, mate! Friday is National Beer Day. Head downtown for the Great Vegas Festival of Beer or stay in and pair your favorite brew with our recommendation for the perfect food, movie or playlist.
For a sweet bite, head to the Cupcakery for a treat and an equally adorable accessory from the Johnny Cupcakes pop-up — open for one day only.
Here are our top 10 picks for what to see, eat and do this weekend in Las Vegas.
Grab a bite
Since opening in 2009, Forte European Tapas Bar and Bistro (4180 S. Rainbow Blvd.) has evolved from a funky, super-casual hidden gem that locals in the know frequented for Spanish tapas and exotic Eastern European dishes, to a celebrated restaurant that's a critic's darling and has been featured on the Food Network. The bar area, once reserved for drinking house-infused brandies and vodkas and other fine spirits, now offers counter service of bocadillos (sandwiches on Spanish baguettes) made with prized deli ingredients. Read more about Forte Bistro here.
Get a drink
The spring weather is calling out for refreshing fruit juices. But many dread the uber-sweet cocktails that accompany the dog days of our hardcore pool season. This watermelon and rosemary drink, offered at Yardbird Southern Table & Bar is a perfect in-between drink. See how to make the Watermelon Sling here.
See a show
Although Garrison Keillor, 74, signed off as host of NPR's "A Prairie Home Companion" last July following a 42-year run, his comic voice has hardly gone silent. Keillor will bring his observations — not to mention an audience sing-along — to Reynolds Hall for Saturday's "Just Passing Through" at 7:30 p.m. Read his Q&A here.
Billy Bob Thornton's been acting since the mid-'80s, winning awards and acclaim for his big- and small-screen performances — along with an Oscar for his 1996 "Sling Blade" screenplay. But he's been playing music all his life, as he'll demonstrate when he and his bandmates in the Boxmasters bring their "Tea Surfing" tour to The Smith Center's Cabaret Jazz Sunday and Monday at 7 p.m. Read more about the Boxmasters here.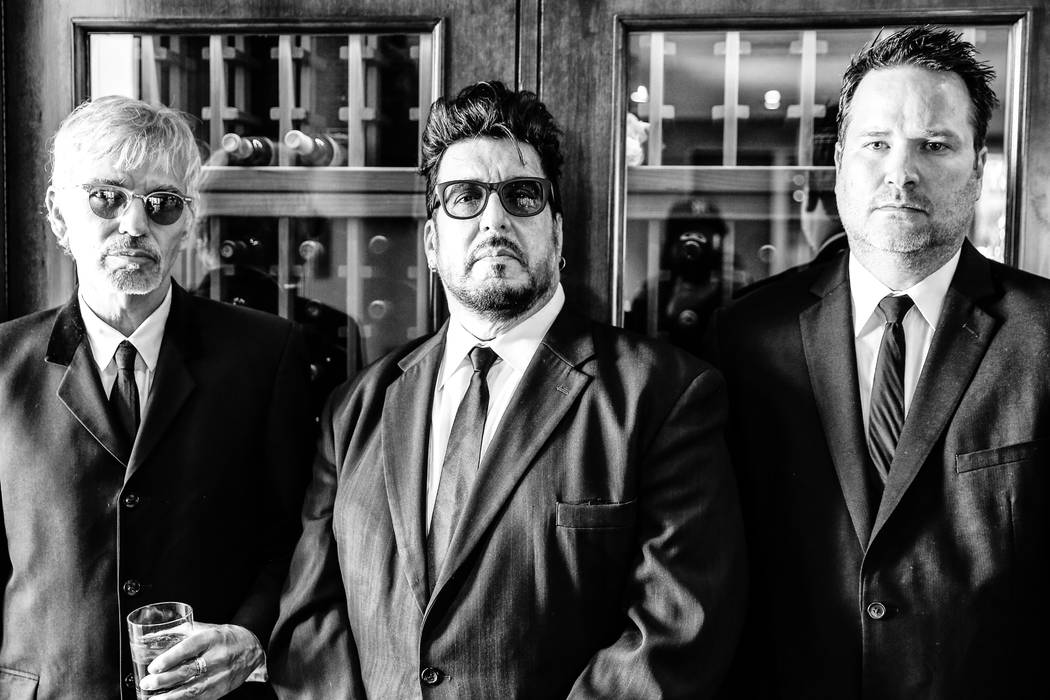 Rock out
Green Day is hitting Vegas for the first time in five years on Friday. You can catch the show at 8 p.m. at the MGM Grand Garden. Take a look at Green Day's 24-year history of playing Vegas here.
George Strait's plate will be full with "2 Nights of Number 1's," singing all 60 songs that hit the top spot on country radio. He's going to sing them in chronological order, 30 each night plus a few extra favorites. "If you want to get 'the full Monty' you have to come both nights," he says. "This is not a ploy to get people to do that, but there's just no way I can do 60-plus songs in one night." See Strait Friday and Saturday night at 8 p.m. at T-Mobile Arena. Read Strait's Q&A here.
Stay in
You can also celebrate National Beer Day on Friday at home. There are so many categories and subcategories of beer out there, sometimes it can be hard to keep track. Before you settle on the same old six-pack, fwhy not try something new. Pair the perfect food, movie and playlist with your favorite brew. See the full list here.
Beer Fest
When the Great Vegas Festival of Beer kicked off in 2001 at Tivoli Village, it surprised everyone at the last minute by selling out 2,000 tickets, a staggering 90 percent of them in same-day sales. Today, it's one of the top beer festivals in a town that has quite a few. Friday and Saturday, it will set up shop downtown — although weather concerns have forced it to move into the World Market Center rather than taking place on the streets downtown. Attendees will still get to experience over 500 beers from about 100 breweries. See more about the festival here.
Cupcake Bakery
Johnny Cupcakes pops into The Cupcakery on Saturday to present what he calls the world's first "t-shirt bakery." Despite the name, Johnny Cupcakes doesn't sell actual edible cupcakes. His bakery-themed shop sells cupcake-inspired apparel. He's best known for his "cupcakes and cross bones" design. The one-day pop-up opens at 10 a.m. at the Cupcakery Westside (7175 W. Lake Mead Blvd. Ste 118). See more about the pop-up here.
Ricky Martin Residency
Martin's "All In" opened Wednesday at the Park Theater. The custom spectacle helmed by longtime collaborator Jamie King (Cirque du Soleil's "Michael Jackson One") is booked for 18 shows in three clusters this year, returning in June and September.
"He's the perfect person to have a residency here in Vegas," King says. "He is such a showman, a great entertainer, full of energy, and has so many songs." The title was chosen because "he gives his heart and soul onstage. When he gets there, he's all-in."
See him at Park Theater at 8 p.m. Friday and Saturday. Read more about his journey to Vegas here.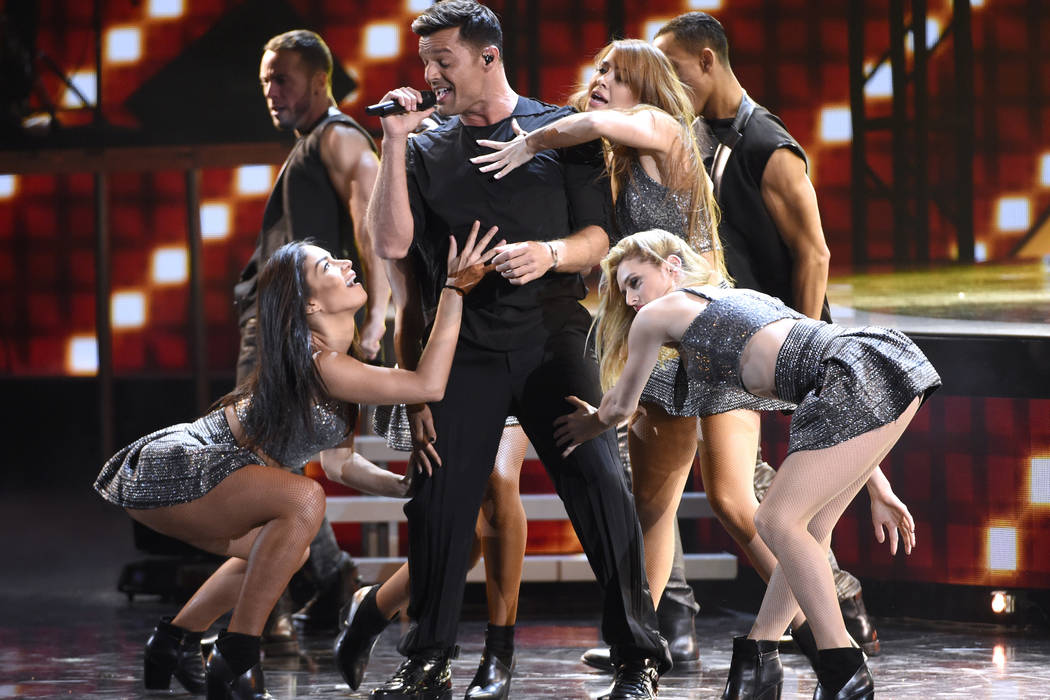 Late night
Hakkasan Nightclub celebrates its fourth anniversary with Zedd on Friday, Tiesto and Dzeko on Saturday and Above & Beyond on Sunday. Doors open at 10:30 p.m. at MGM Grand. General admission tickets start at $20 for women and $30 for men. AVIP bar card package starts at $100.
Jeffrey Sutorius, the face of Dutch music trio Dash Berlin, will perform at Marquee Nightclub on Saturday. Tickets are $45 for men and $25 for women. Doors open at 10:30 p.m. at The Cosmopolitan of Las Vegas.
ClubKillers.com will celebrate its fifth anniversary with Konflikt and Deville at Light Nightclub on Saturday. Doors open at 10:30 p.m. at Mandalay Bay. Tickets start at $20 for women and $30 for men.
Can't wait to play @HakkasanLV & @WetRepublic this summer! Limited fan discount, next 48 hours https://t.co/T5tg4Lvcyh #SUMMEROFTIESTO pic.twitter.com/2I13xpdSc1

— Tiësto (@tiesto) April 5, 2017
Crazy spokes
Crazy Spokes, a 15-mile bike ride and 5.5-mile family fun ride, is set for Saturday at the Henderson Events Plaza, 200 S. Water St.
Starting at 10 a.m., the 15-mile bike ride is an educational tour that teaches the fundamentals of distance riding while showcasing some of the city's bicycle-friendly roads and trails, including the Union Pacific Railroad Trail.
At 10:30 a.m., the shorter organized bike ride for families is designed for beginners in mind. Participants are encouraged to wear costumes and decorate their bikes.
All riders receive lunch at the end of the ride, along with a Crazy Spokes T-shirt, while supplies last.
The cost at the event is $20 for adults and $15 for riders ages 5-17.
For more information, see BikeHenderson.org or call 702-267-5707.
Crazy Spokes is geared for beginner cyclists & superheroes. Event is Sat. Register the day of at 9 a.m. at HendersonEventPlaza. pic.twitter.com/N0Q8EA3Qqy

— City of Henderson (@cityofhenderson) April 7, 2017