10 best things to do in Las Vegas this weekend — Dec. 15-17
December 15, 2017 - 12:57 pm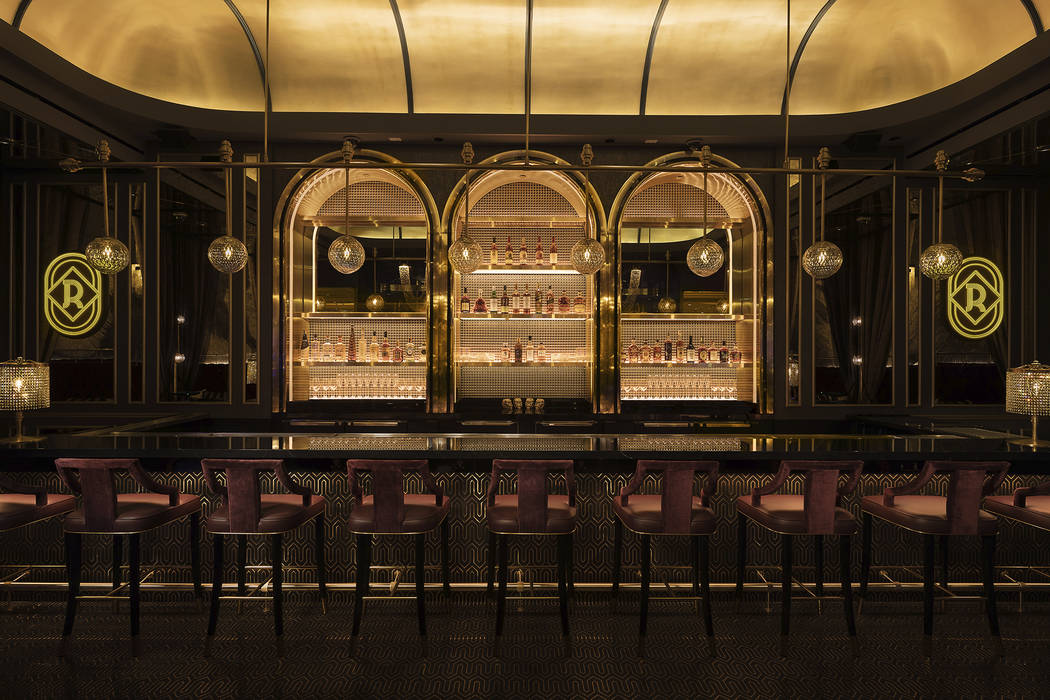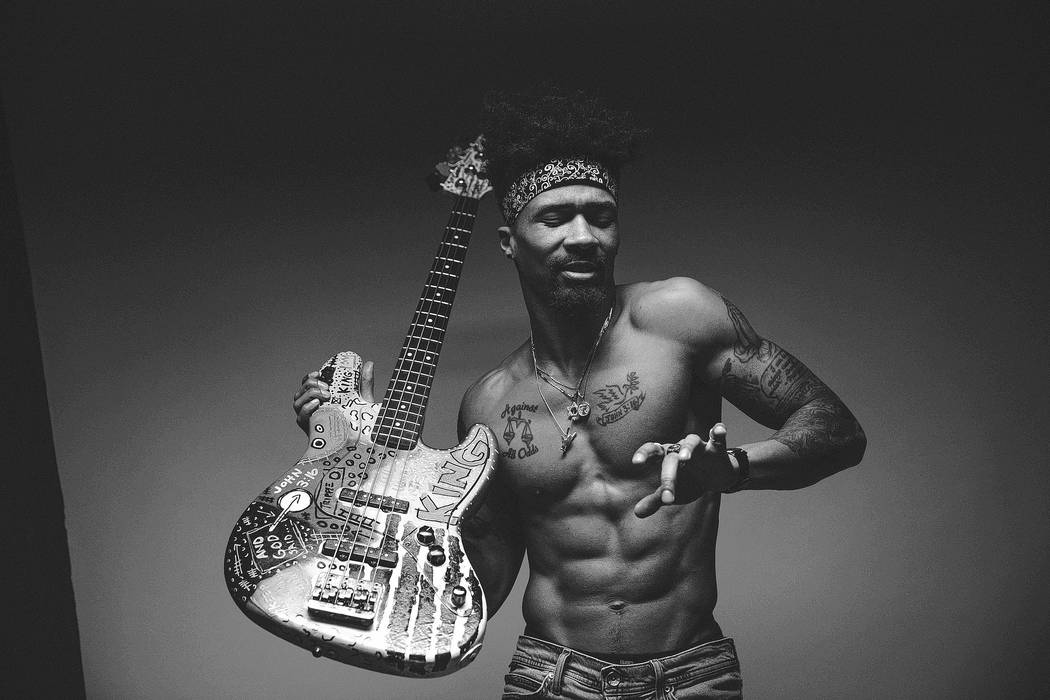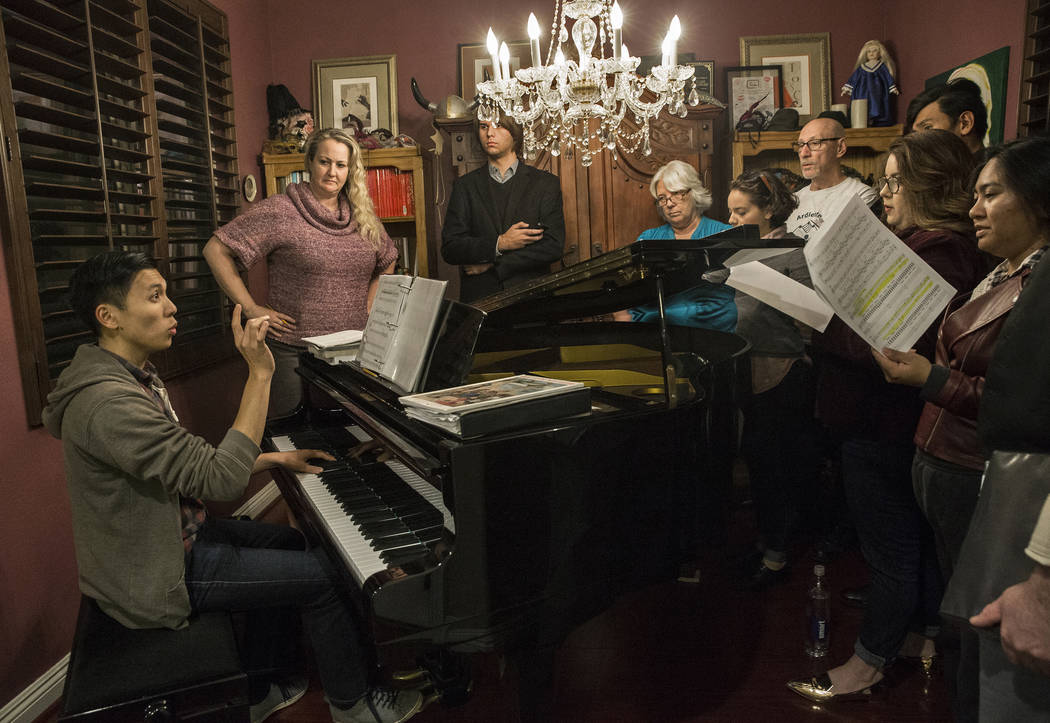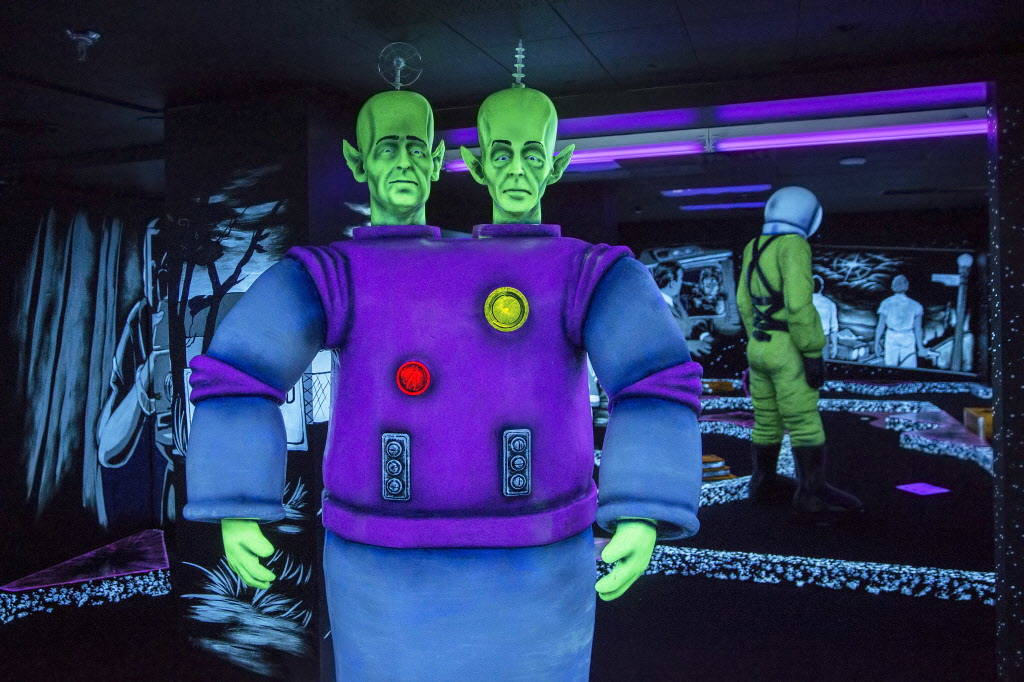 It's beginning to look a lot like Christmas in Las Vegas.
Celebrate Hanukkah with La Cave's Eight Crazy Nights cocktail.
Get into the Christmas spirit with Opera Las Vegas and Sin City Opera's separate holiday concerts.
Finally, enjoy the happiest season of all at 22 of Las Vegas' holiday events and attractions.
Here are your ten best bets for what to see, eat and do in Las Vegas this weekend.
Grab a bite
Bandito Latin Kitchen & Cantina opened in early summer in a new building in the Hughes Center on West Flamingo Road. Despite the name, it is essentially a Mexican-American restaurant. Try the Bandito Sope Sampler ($12) starter. Masa is fried into a cuplike configuration perfect for toppings, and the three pairs in this selection were succulent, slow-roasted pork carnitas and beef barbacoa, as well as roasted vegetables, all of which harmonized nicely. See the full review.
Get a drink
The first thing you notice about this bubbly drink — a signature cocktail of Hawthorn Grill inside the JW Marriott — is the way the dry Champagne contrasts the sweet berries, playing to opposite ends of your palate without intermingling much. The bitters also offer a slight, but significant, hint of citrus on the nose in the Raspberry Royalle. Learn how to make the Raspberry Royalle.
Rock out
Jonny Goood was but 21 when he graduated from the Pittsburgh Police Academy. When he hit the streets as a young officer, the streets hit right back. Nowadays, Goood tours the world as Lady Gaga's bassist, after having played alongside plenty of others. See Jonny Goood alongside Lady Gaga at 7:30 p.m. Saturday at T-Mobile Arena. Read more about Jonny Goood.
See a show
It's twi-night doubleheader time for music fans as Opera Las Vegas and Sin City Opera offer separate holiday concerts — one in the afternoon, one in the evening. Opera Las Vegas' fifth annual "Holiday on Broadway" — Saturday afternoon at the Clark County Library — serves up a bountiful buffet of seasonal songs. "Christmas at the Opera" finds Sin City Opera singers performing Christmas-related excerpts on Saturday night at the Charleston Heights Arts Center. Read more about the holiday operas.
Downtown
Artifice, 1025 First St., will host its monthly nerdy burlesque night, Nerdlesque, beginning at 7:30 p.m. Saturday. This month's event is a "Star Wars" release party, complete with a costume competition. Admission is $10. See more downtown events.
Catch a movie
If "Star Wars: The Force Awakens" was considered a "requel" — part remake, part sequel — of "A New Hope," think of "Star Wars: The Last Jedi" as "The First Order Strikes Back." See the full review.
Hanukkah
Dash the winter blues and celebrate Hanukkah with the Eight Crazy Nights cocktail at La Cave Wine & Food Hideaway at Wynn Las Vegas. See how it's made.
A number of local restaurants are serving special menus in observance of Hanukkah. MB Steak at the Hard Rock Hotel is serving Colorado lamb chop sirloin with toasted barley, escarole, potato-carrot latkes, roasted garlic gremolata and currant lamb jus, $49. See more restaurants.
Twilight Zone golf
The Twilight Zone by Monster Mini Golf is a just-opened game center at Bally's built around the classic Rod Serling TV series. The 10,000-square-foot attraction features an event room, a gift shop, a wedding chapel, arcade games and four bowling lanes, but it's the "Twilight Zone" props and scenes painted on the walls in glorious black-light black-and-white that'll most vividly jog fans' memories. Read more about the "Twilight Zone" mini golf course.
Rosina
From the makers of Dorsey Bar at The Venetian comes the new cocktail lounge Rosina at Palazzo. "It's a bit more of an intimate hideaway than Dorsey," co-creator Sam Ross explains. Select tables come equipped with Champagne call buttons patrons can press whenever they need some more bubbly, or any other service from the bar. Read more about Rosina.
Holiday Events
Get into the Christmas spirit by visiting Glittering Lights at the Las Vegas Motor Speedway, Ethel M's Holiday Cactus Garden or Las Vegas Christmas Town. See 22 holiday events in Las Vegas.