Don't be fooled by the Las Vegas heat — winter is coming.
Sunday brings the highly-anticipated premiere of "Game of Thrones" Season 7. A few local venues will even host viewing parties complete with giveaways, memorabilia and cosplay.
For a less intense way to beat the heat, Sunday also marks National Ice Cream Day. Celebrate by trying one (or two or three) of the nine ice cream treats that everyone in Las Vegas should try once.
Here are your top 10 picks of what to see, eat and do this weekend in Las Vegas.
Grab a bite
Zuma's glazed ribs with cashew nuts and scallions are the best baby-backs in the city. While the cashew nuts are the decisive factor and the ribs are tender and exceptionally meaty, this dish excels in the haunting marinade and glaze, subtly infused with ginger, miso and a mystery ingredient. See the full review here.
Glazed ribs with cashew nut and scallion at Zuma at The Cosmopolitan Las Vegas. (Benjamin Hager/Las Vegas Review-Journal)
Get a drink
Summon a bottle of wine from the heavens. Aureole has employed wine angels since it opened more than 18 years ago. Over the course of her night, wine angel Eboni Lomax will ascend and descend the tower no fewer than four times an hour, either retrieving beverages for a specific table or simply bouncing off beams and putting on a show. Read more about the wine angels here.
See a show
"Beehive — The '60s Musical," the hand-clappin', finger-snappin' revue presents a reelin'-in-the-years cavalcade of top pop hits from the distaff side of the charts. The roll call runs from Aretha Franklin to Janis Joplin, from Diana Ross to Dusty Springfield, from Lesley Gore to Lulu, from the Chiffons to the Shangri-Las as "Beehive" tracks the sounds — and times. See it at The Las Vegas Little Theatre at 8 p.m. Friday and Saturday or 3 p.m. Sunday. See more about the show here.
Rock out
You could hate the way Chris Carrabba sings it, his voice as tender as his deeply bruised ego. You could hate its acoustic lilt, its straightforwardness, its thorough lack of adornment, musical or otherwise. But you can't leave "Screaming Infidelities" without feeling something. "I like specificity when it comes to songwriting," explains Carrabba, frontman for the emotionally effusive Dashboard Confessional. "I think that serves the writer well." See Dashboard Confessional and The All-American Rejects Saturday at 7 p.m. at The Pearl at The Palms. Read more about Chris Carrabba here.
Dashboard Confessional (David Bean)
Catch a movie
It turns out you really can get audiences excited about seeing an acclaimed movie that deals with moral complexity, war crimes and how many monstrous acts someone would commit against his friends simply to survive. You can even do it in the heat of summer. You just have to make sure that most of the characters are monkeys. Beautiful yet bleak, "War for the Planet of the Apes" is the most accomplished film in the series. It's surprisingly emotional and truly something to behold. See the full review here.
"War for the Planet of the Apes" (Twentieth Century Fox)
Stay in
The most popular television series in the world is returning to HBO on Sunday. What do we know about "Game of Thrones" Season 7? Winter is here, and it's brought Ed Sheeran with it. The "Shape of You" singer is one of four new cast members — along with Jim Broadbent, Tom Hopper ("Black Sails") and newcomer Megan Parkinson — confirmed by HBO. And that's about it. HBO is on virtual lockdown when it comes to disclosing information about the new series. If you want to know more, you'll have to wait for its debut at 9 p.m. Sunday.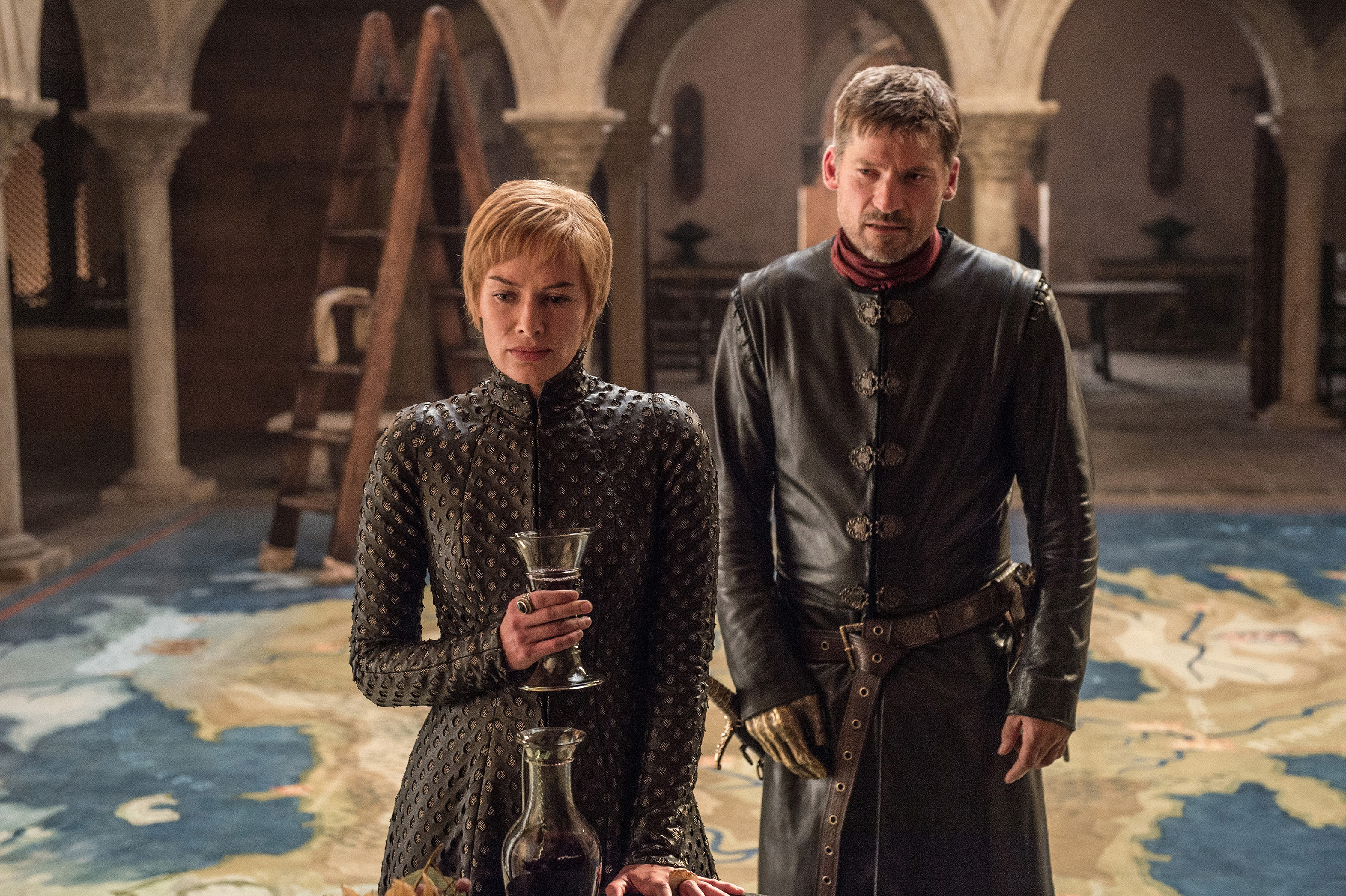 "Game of Thrones" HBO
Celebrate National Ice Cream Day
Sunday is National Ice Cream Day, which falls smack dab in the middle of National Ice Cream Month. And with temperatures forecast to continue in the triple digits through the weekend, it couldn't come at a better time. Try the new cotton candy ice cream cones at Sugar Factory American Brasserie at Fashion Show mall. Or sample of one of the nine ice cream treats that everyone in Las Vegas needs to try. See the full list here.
Head Downtown
Downtown Las Vegas will be abuzz Saturday night with an array of events. Saturday night, "Nerdlesque Nights" return to Artifice Lounge at 7:30 p.m. At 10 p.m., head to Evel Pie to catch some free punk, surf and noise rock with your pizza during the late night hours. See more Downtown events here.
Diners eat and drink at Evel Pie, an Evel Knievel-themed pizzeria, on Fremont Street in downtown Las Vegas. (Benjamin Hager Las Vegas Review-Journal)

Get free food
If your name is George, you're going to like the 12th-anniversary celebration at Triple George, 201 N. Third St. Through the end of the month, anyone named George can get a free appetizer with their meal. Two Georges at the same table will get a free whiskey flight and dessert, and a triple George will get a 96-ounce Porterhouse steak and house wine for the table.
Bring in a 24-bottle case of water to Metro Pizza (except the Ellis Island location) by the end of the month and in return you'll get a free small cheese pizza, dine-in only. There's no limit.
Game of Thrones Viewing Parties
If you're too big a fan to simply watch the premiere at home, these venues will host "Game of Thrones" viewing parties:
■ Millennium Fandom Bar, 900 Las Vegas Blvd. South, Suite 140, is breaking out the Dragon's Milk draft and the Agave Dragon cocktails for 21-and-older viewing parties at 6 and 9 p.m. Cosplay is encouraged. Admission is free.
■ The Sci Fi Center, 5077 Arville St., is hosting screenings at 7, 8 and 9 p.m. Admission to the first two is free. The 9 p.m. screening costs $3 to reserve a seat for fans who don't want to deal with the madness of the first two. For tickets to the 9 p.m. screening, see the-sci-fi-center.ticketleap.com/got-rerserve-event. Each screening will include giveaways.
■ The Nerd, 450 Fremont St., second level, is screening the premiere on its new HD movie screen with lounge seating. Game of Thrones beer will be on tap and available by the bottle. Toys and other memorabilia will be given away. Doors open at 7 p.m., and the screening starts at 9 p.m. Admission is free.
Contact Janna Karel at jkarel@reviewjournal.com. Follow @jannainprogress on Twitter.