10 best things to do in Las Vegas this weekend — Oct. 20-22
October 20, 2017 - 3:31 pm
Updated October 20, 2017 - 5:20 pm
It feels like fall in Las Vegas. Embrace the season with a variety of pumpkin-inspired dishes.
On Saturday, opt for culture with a visit to the Las Vegas Book Festival. A favorite childhood author is one of the keynote speakers.
Las Vegas will become a little more colorful when Pride kicks off this weekend. Celebrate at the annual parade and with a spectrum of rainbow-inspired eats.
Here are your top picks for what to see, eat and do in Las Vegas this weekend.
Grab a bite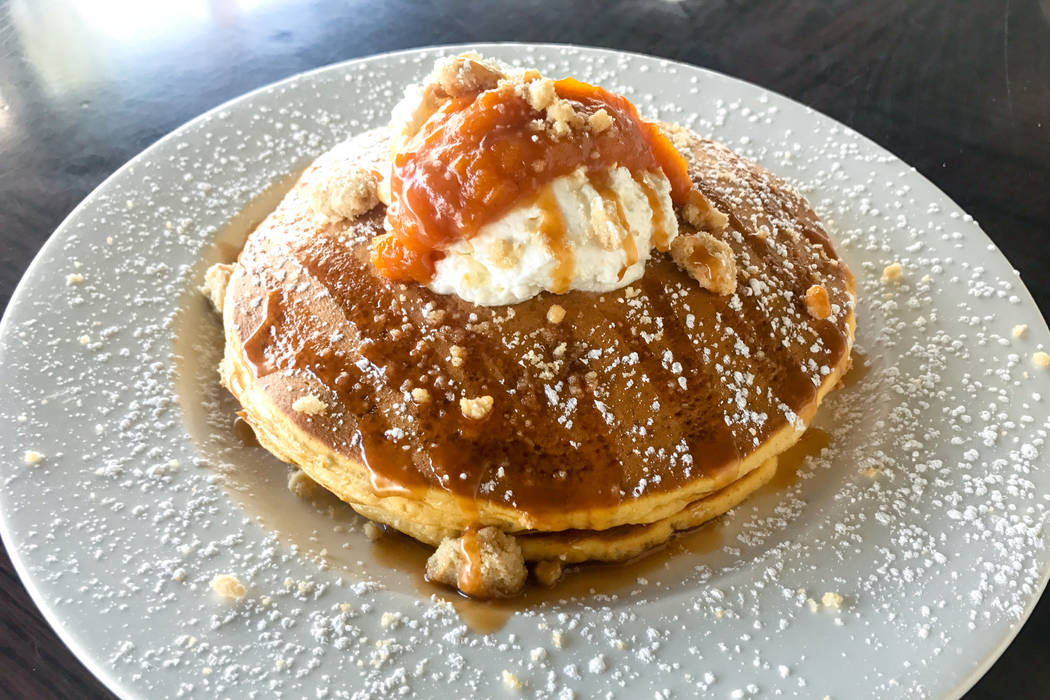 Pumpkin pancakes. Northside Cafe & Chinese Kitchen
Get a taste of fall with all things pumpkin spice. The pumpkin milkshake at MB Steak starts with pumpkin cheesecake ice cream, which is crowned with cream cheese whipped cream and, yes, a wedge of house-made pumpkin pie.
Hash House a Go Go's pumpkin bread pudding is topped with vanilla ice cream, drizzled with caramel and chocolate sauces and sprinkled with pumpkin seeds.
See more pumpkin spice dishes here.
Get a drink
Holsteins' new Game Day Brunch menu offers the Dill Weed cocktail, a take on a bloody caesar, or Clamato-based bloody mary. Despite the combination of aggressive ingredients, the cucumber vodka base smooths out the drink, a perfect salve for revelers recovering from the night before. Learn to make it yourself here.
Rock out
Trent Reznor of Nine Inch Nails performs "Copy of an A" at the 56th annual Grammy Awards in Los Angeles. Mario Anzuoni Reuters
The last two times Nine Inch Nails were in town, November 2013 and July 2014, it was in support of "Hesitation Marks," a less guitar-driven, more electronic-based record. This time around, they're hitting the road behind a pair of EP's, "Add Violence" and "Not the Actual Events," where amps are cranked to 11 once again. You can see Nine Inch Nails at The Joint at 9 p.m. on Friday. See 5 reasons not to miss them here.
See a show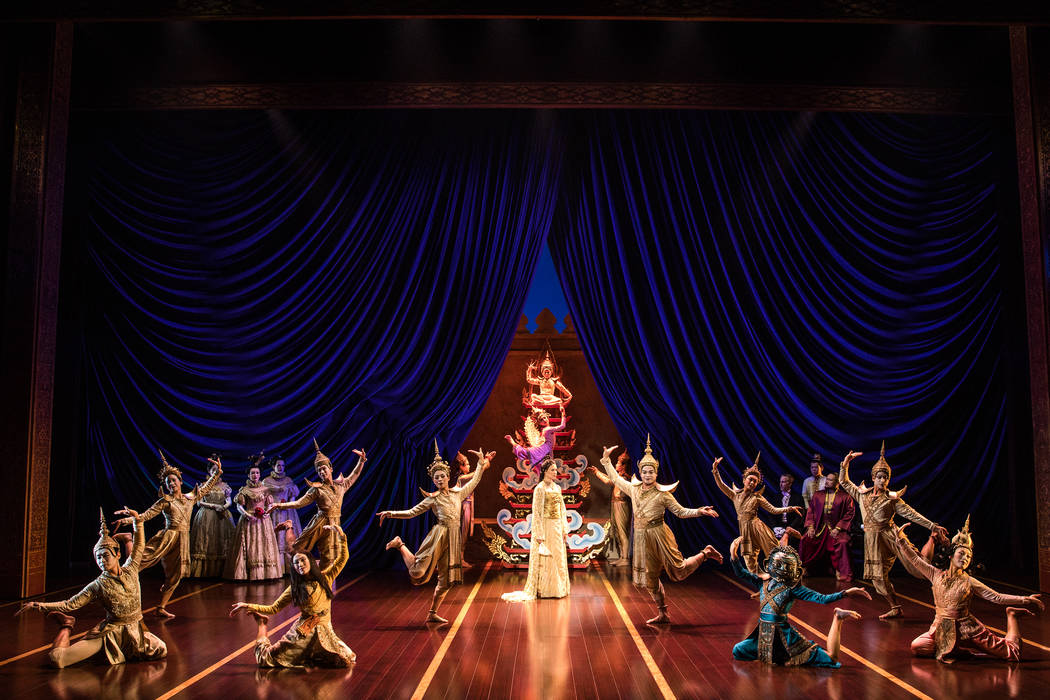 The cast of Rodgers & Hammerstein's The King and I. Matthew Murphy
"The King and I" has been an audience favorite since its 1951 Broadway debut. The Rodgers and Hammerstein musical opens an eight-performance run Wednesday at The Smith Center — and demonstrates that "The King and I" is not only timeless but timely. Read more about "The King and I" here.
Catch a movie
"Only the Brave" is the story of the Prescott (Arizona) Fire Department's Granite Mountain Hotshots and the historic 2013 Yarnell Hill Fire that erupted some 80 miles northwest of Phoenix. It isn't as engrossing as, say, "Lone Survivor," which also starred Taylor Kitsch. But it's the best tribute to all-American heroism to come along in a while. At least of the scripted variety. See the full review here.
Balloon Fest
Southern Hills Hospital's annual Balloon Festival. Horace Langford Jr. Pahrump Valley Times
Southern Hills Hospital's seventh annual Balloon Festival will be from Friday through Sunday on the hospital grounds at 9300 W. Sunset Road. The event is a fundraiser for the High School to Healthcare Scholarship through the Public Education Foundation. Early morning and evening balloon launches, a health fair Saturday, kids' activities and amusement rides are planned. See more health events here.
Pride Night Parade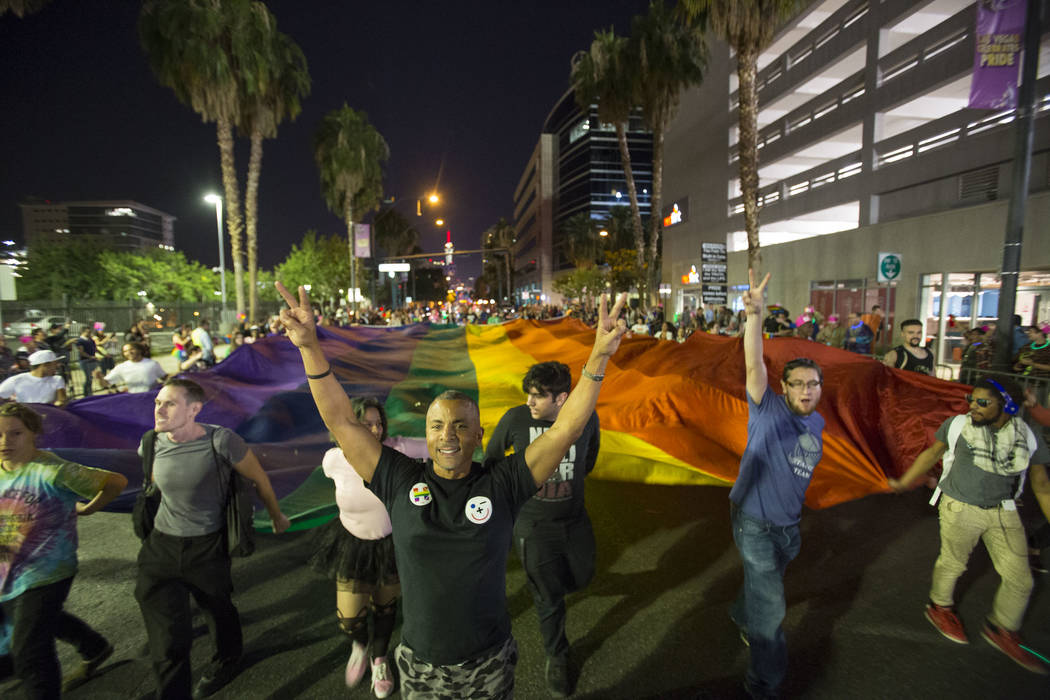 A Las Vegas resident Vince Collins, 54, marches at the 18th Annual Las Vegas PRIDE Night Parade in downtown Las Vegas on Friday, Oct. 21, 2016. Richard Brian Las Vegas Review-Journal
Las Vegas' 19th annual Pride Night Parade, celebrating the gay, lesbian, bisexual and transgender community of Southern Nevada, will take over downtown Friday night, with the pre-show beginning at 6:30 at the main stage at 4th Street and Bridger Avenue. The parade steps off at 7:30 at West Charleston Boulevard and 4th and proceeds north on 4th to Ogden Avenue. Other events are scheduled throughout the weekend. See more downtown events here.
Book Festival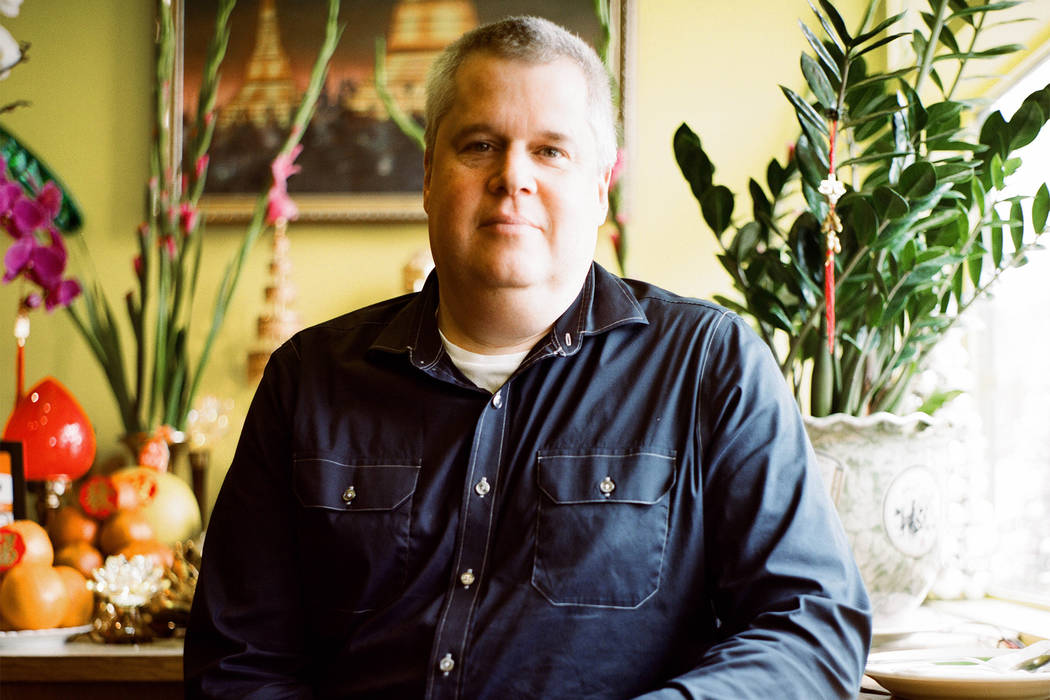 Daniel Handler Las Vegas Book Festival
Daniel Handler, who will be one of the keynote speakers at Saturday's Las Vegas Book Festival, is better known as Lemony Snicket — the pen name under which he wrote "A Series of Unfortunate Events." Why is the series so successful? "I really have no idea," Handler says. The Las Vegas Book Festival at 10 a.m. Saturday at the Historic Fifth Street School, 401 S. 4th St. Read more about Daniel Handler here.
Drink the rainbow
It will be a weekend of rainbows and parties, with Las Vegas Pride running from Friday through Sunday. In the spirit of both, we offer an opportunity to drink the rainbow with cocktails from bars throughout the valley. Find cocktails of every color here.
Try rainbow foods
Las Vegas will become ever more vibrant this Friday when Pride weekend takes over. Get in the spirit with toasts, sliders and juices in multiple colors. Try colorful unicorn toast from Smooth Eats made with vegan ingredients and rainbow flakes. See more rainbow foods here.