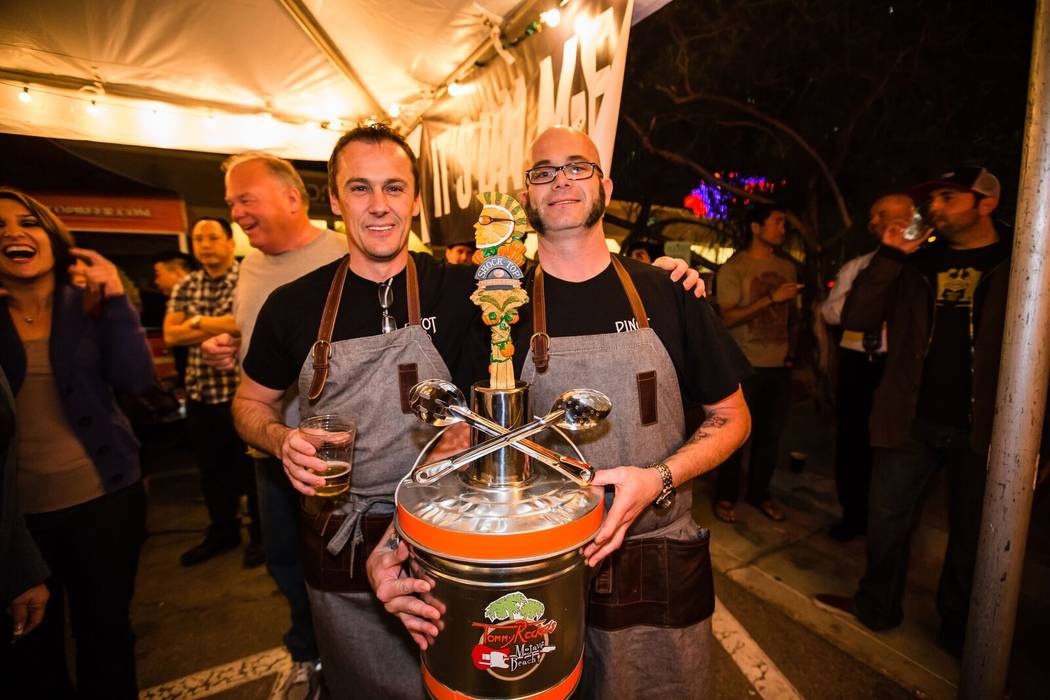 The weather might be cooling down, but the Strip is heating up this weekend.
Mexican Independence Day is slated to take over Las Vegas. In terms of the number of shows and visitors, this weekend is going to rival New Year's Eve weekend.
Downtown, you can catch the last couple of nights of the World Series of Comedy at the El Cortez. The Gold Spike is hosting its first Down and Derby party of the season.
And the industry-centric cooking competition, Back of the House Brawl, is making its long-awaited return.
Here are your top picks for what to see, eat and do this weekend in Las Vegas.
Grab a bite
Poke — pronounced poh-keh, which is the marinated raw fish so loved by Hawaiians — seems to be following the same path as sushi. "I put it down to the fact that everybody is seeking out lighter, healthier options," said Roy Ellamar, a native of the Big Island who is executive chef of Harvest at Bellagio. "I think dining that way is very on-trend. And it tastes good." Try a bowl of poke at popular spots such as Harvest, Paina Cafe or Hawaiian Style Poke. Read more about the trendy seafood dish here.
Get a drink
A visit to Rose.Rabbit.Lie is always a trip down a rabbit hole to a wonderland of sights, sounds and tastes. The trick this signature cocktail performs is making the blood-red color of a negroni disappear, thanks to Luxardo's clear bitters in place of Campari. The only thing left visible is the garnish of bunny ears. Learn to make it here.
Rock out
On her new album, Kesha, who initially found fame as pop's loosest cannon, demonstrates that, through all her ups and downs, she still doesn't give a rip. You can see her at 8 p.m. Saturday at the M Resort pool. See five takeaways from her new album here.
Kesha at the 2016 Billboard Awards in Las Vegas, Nevada, U.S., May 22, 2016. Mario Anzuoni Reuters
See a show
The World Series of Comedy is a combination showcase/competition/industry confab/job fair for comics. Brace for 101 comedy combatants battling over 16 shows in numerous performances nightly. Think: "Last Comic Standing" on a week-long bender. After whittling down 2017's contestant pool from 450 entrants, the action climaxes before a judging panel of club owners and bookers until a king or queen of jesters is crowned. You can catch The World Series of Comedy at the El Cortez through Saturday. Read more about the event here.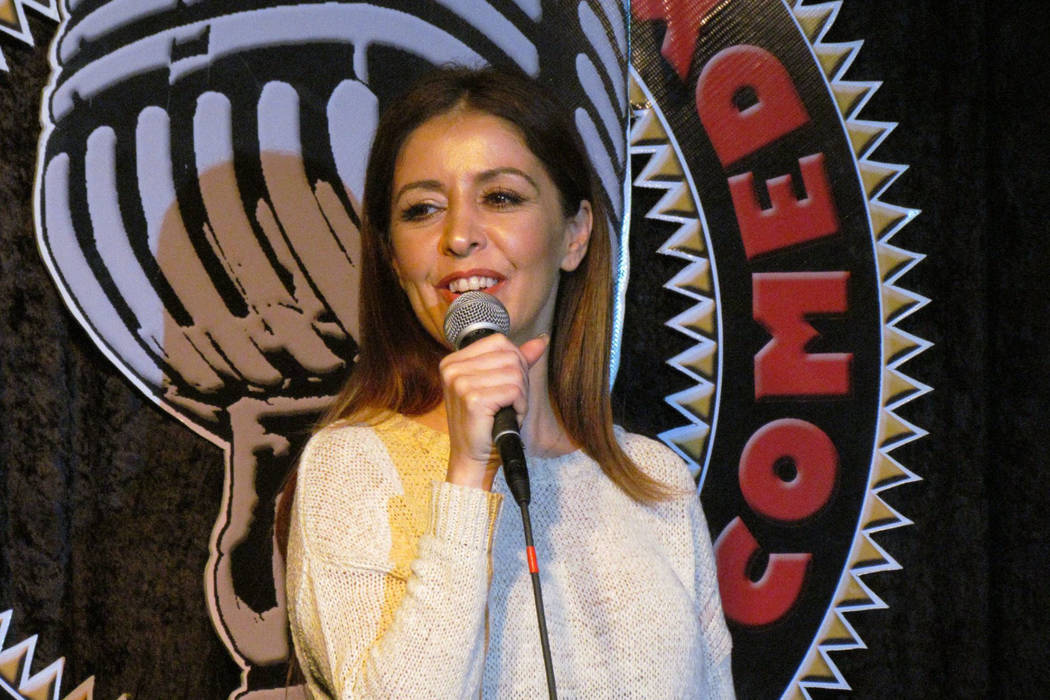 Israeli-born comedian Gali Kroup will fire off one-liners competing at The World Series of Comedy at El Cortez
Catch a movie
Two big movies are being released this weekend.
Uninvited guests (Ed Harris, Michelle Pfeiffer) put an unimaginable strain on a couple's (Jennifer Lawrence, Javier Bardem) relationship in the psychological thriller "mother!," from writer-director Darren Aronofsky.
A Cold War veteran (Michael Keaton) mentors a CIA black ops recruit (Dylan O'Brien) as they try to prevent a mysterious operative (Taylor Kitsch) from starting a world war in "American Assassin."
Watch trailers for every movie coming out this fall here.
Downtown
Head downtown for an array of weekend events. The eighth annual Golden Nugget Beerfest is set for 7-10 p.m. Saturday at the hotel's Grand Event Center. The interactive exhibit "Hello from Japan!" opens Saturday at the Discovery Children's Museum. The Las Vegas Men of Burlesque, or MoB, will perform Friday at Artifice in Arts Square.
The Gold Spike's bi-monthly backyard roller derby party Down and Derby will celebrate its 50th engagement on Wednesday, September 20. Facebook
Mexican Independence Day
In terms of entertainment offerings, namely big-time concerts, NYE may have finally met its match in the city: Mexican Independence Day weekend. "At this point, it parallels New Year's Eve as far as the number of major concert events going on around the city," says Kurt Melien, president of Live Nation Las Vegas. See 10 Mexican Independence Day concerts you won't want to miss here.
Back of the House Brawl
It was born out of a weekly late-night food truck rally in a bar parking lot that became the after-work gathering place for Strip chefs looking to cut loose on Saturday nights. What started as a series of booze-fueled cooking challenges on wheels became a quest for bragging rights.
After working their shifts on the Strip, chefs from big-name restaurants climbed into cramped food trucks to create dishes from a mystery basket of ingredients. Now, the Brawls are back. Catch the first one Saturday at Sparrow + Wolf. Read more about the Back of the House Brawl here.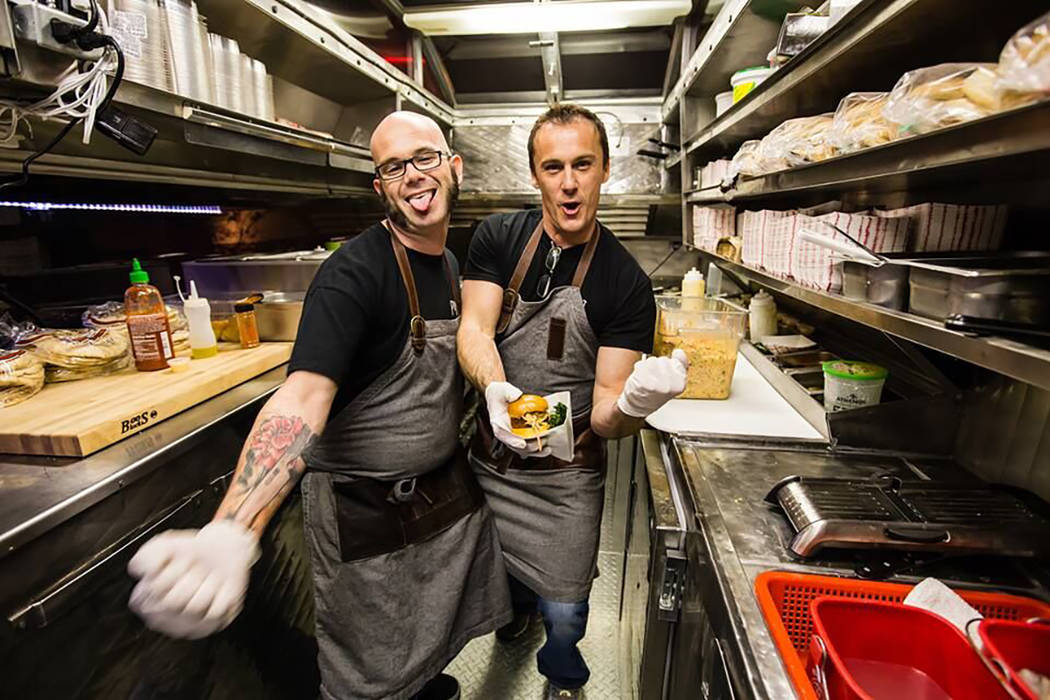 Chefs John Courtney, left, and Eric Lhuillier on a food truck. Back of the House Brawl
WaterWorks
The Springs Preserve's latest permanent exhibit is located in one of the oldest buildings at the 180-acre preserve: the Charleston Heights Pumping Station, operated by the Las Vegas Valley Water District.
There's also a 20-million-gallon reservoir adjacent to the pumping station, but you've never seen it — because it's beneath the Springs Preserve parking lot.
You can see the new exhibit at the Springs Preserve when it opens on Saturday. Read more about WaterWorks here.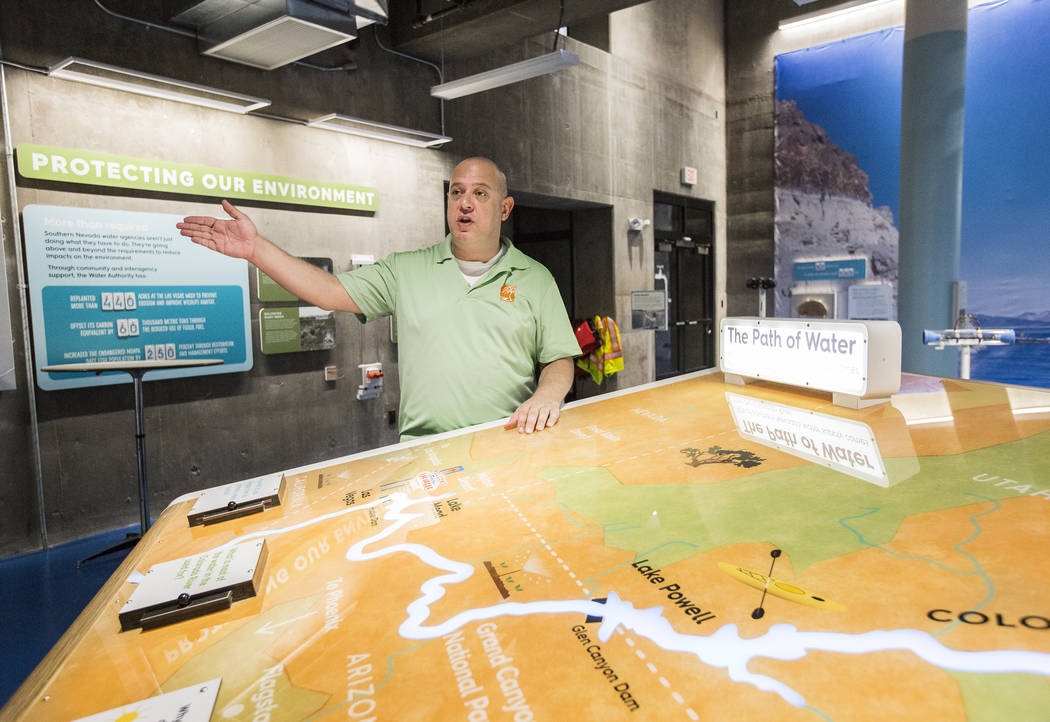 Curator Aaron Micallef discusses a display illustrating the path of water through Nevada at the new Springs Preserve WaterWorks exhibit. Benjamin Hager Las Vegas Review-Journal
"The Curious Incident of the Dog in the Night-Time"
Las Vegas marks the end of "The Curious Incident of the Dog in the Night-Time's" year-long national tour. "I think it's going to be a very mixed bag, emotionally," Adam Langdon, who plays Christopher says of the play's final performances, with "happiness and relief" balancing more bittersweet feelings. Then again, bittersweet feelings seem an appropriate match for the acclaimed stage adaptation of Mark Haddon's novel, which focuses on Christopher, a brainy teen with behavioral problems. See "Curious Incident" starting Tuesday at The Smith Center. Read more about the show here.
Curious Incident of the Dog in the Nightime Joan Marcus