10 best things to do in Las Vegas this weekend — Sep. 29- Oct. 2
September 29, 2017 - 1:22 pm
Updated September 29, 2017 - 3:35 pm
Grab a bite
Montelago Village at Lake Las Vegas has been downright depressing for the past few years. So it was a little surprising to enter Proof Tavern (10 Via Brianza) and find nearly every table filled and people at the bar.
Dirty, Dirty Chips ($8, or $5 during happy hour), a riff on a standard, are elevated with creativity. The house-made kettle-style chips are brown and crunchy under cheese sauce, blue cheese, bacon and scallions. The shrimp po'boy ($15) is overstuffed and heaped with lettuce, sliced tomato, onion and dozens of shrimp pieces on a long crusty roll. Read the full review here.
Dirty dirty chips with bleu cheese, green onions and bacon cheese sauce at Proof Tavern. Benjamin Hager Las Vegas Review-Journal
Get a drink
Kombucha, or fermented tea, is quickly growing in popularity, with many praising its purported health benefits. Tivoli Village's new restaurant Hamptons offers several options, with completely generic names just like this one: the guava kombucha cocktail. Learn how to make it here.
Rock out
Imagine Dragons are kicking off their North American tour right here in their hometown.
"We definitely have some new things to do and old classics. We're putting together the most fun live show we can," drummer Daniel Platzman says. "We have some tricks up our sleeves." See them at 7:30 p.m. Friday at T-Mobile Arena. Read more about the band's success here.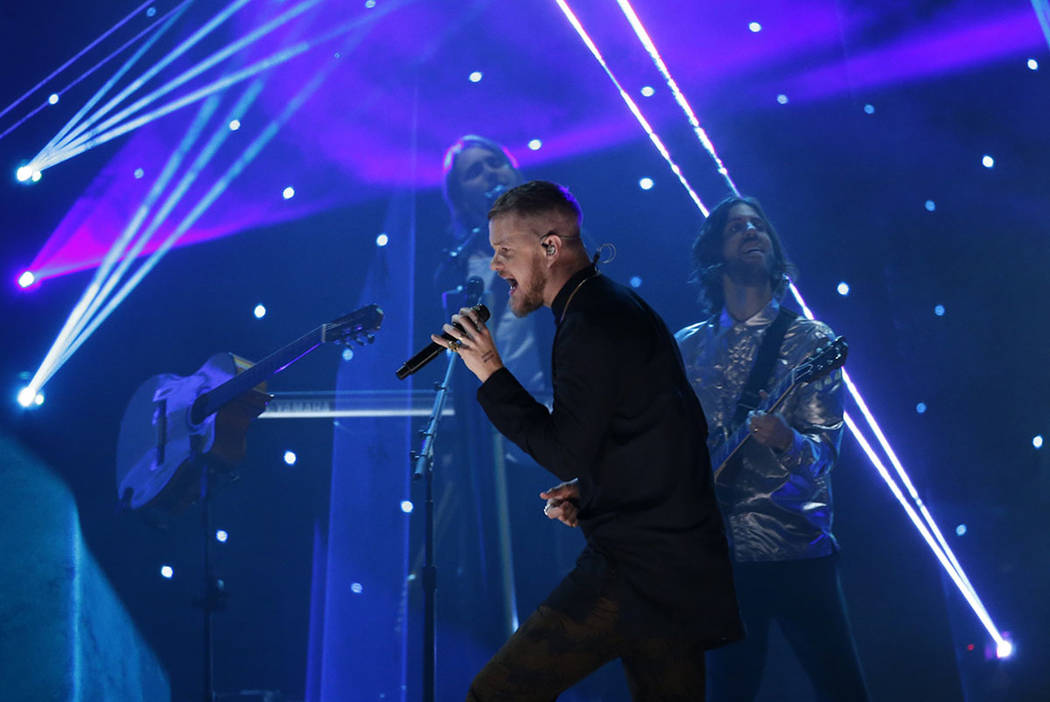 Imagine Dragons performs "Believer." Mario Anzuoni Reuters
See a show
Nevada Conservatory Theatre, UNLV's professional theater training program, launches its 2017-18 season Friday with "Take Me Out," playwright Richard Greenberg's comedy-drama about a beloved baseball star's revelation that he's gay. It's up to NCT's new executive director, Norma Saldivar, to oversee the season that the previous artistic director planned. See "Take Me Out" Friday, Saturday and Sunday at the Judy Bayley Theatre at UNLV. Read more about the new season here.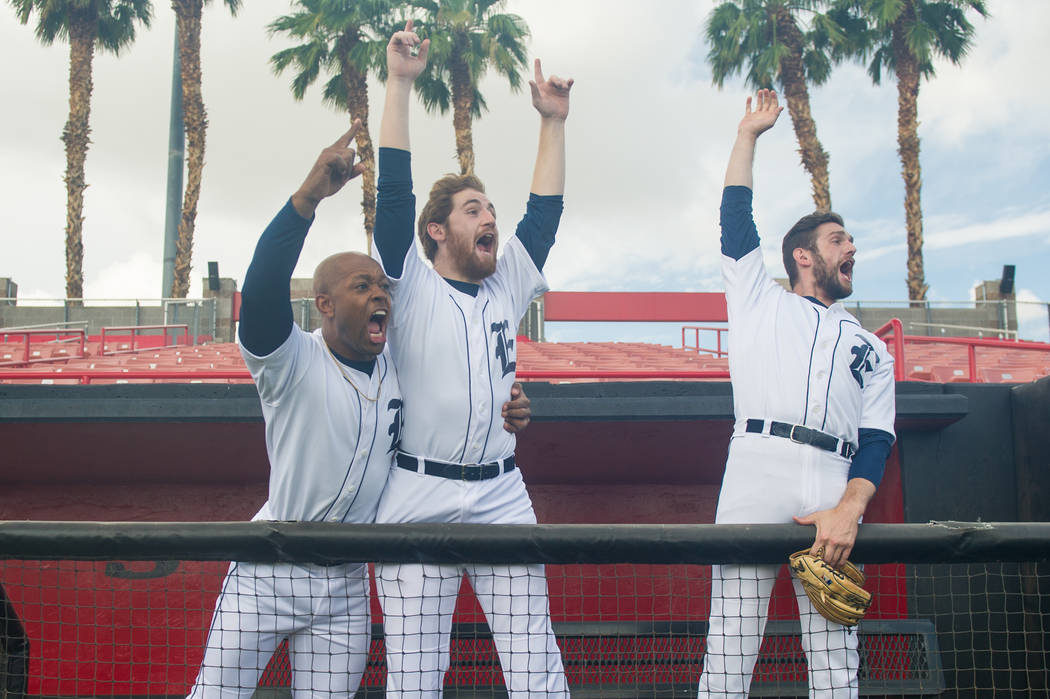 Mario Peoples, Brandon Dawson and Darek Riley in Nevada Conservatory Theatre's "Take Me Out." Richard Brusky Nevada Conservatory Theatre
Catch a movie
Five medical students begin stopping their hearts, creating near-death experiences to gain insight into the afterlife in this thriller. Sound familiar? It should. It's a remake of 1990's "Flatliners," starring Ellen Page, Diego Luna and Nina Dobrev.
In 1973, tennis players Billie Jean King (Emma Stone) and Bobby Riggs (Steve Carell) captivated the world, as told in "Battle of the Sexes."
Both movies come out Friday.
See all fall movie releases here.
Stay in
It's been more than six years since Larry David last made viewers wince, and fans — heck, even David's co-stars — refused to stop pestering him about when there would be new episodes of "Curb Your Enthusiasm."
On the flipside, no one was clamoring for a ninth season of "Will & Grace" — except, perhaps, its Emmy-winning cast. Yet here it is anyway. The "Will & Grace" episodes aren't as good as they were in the early days, but they're just as funny as the ones during the middle of the show's run. "Curb Your Enthusiasm" premieres Sunday at 10 p.m. on HBO. "Will & Grace" premiered Thursday at 9 p.m. on NBC. Read more about returning TV shows here.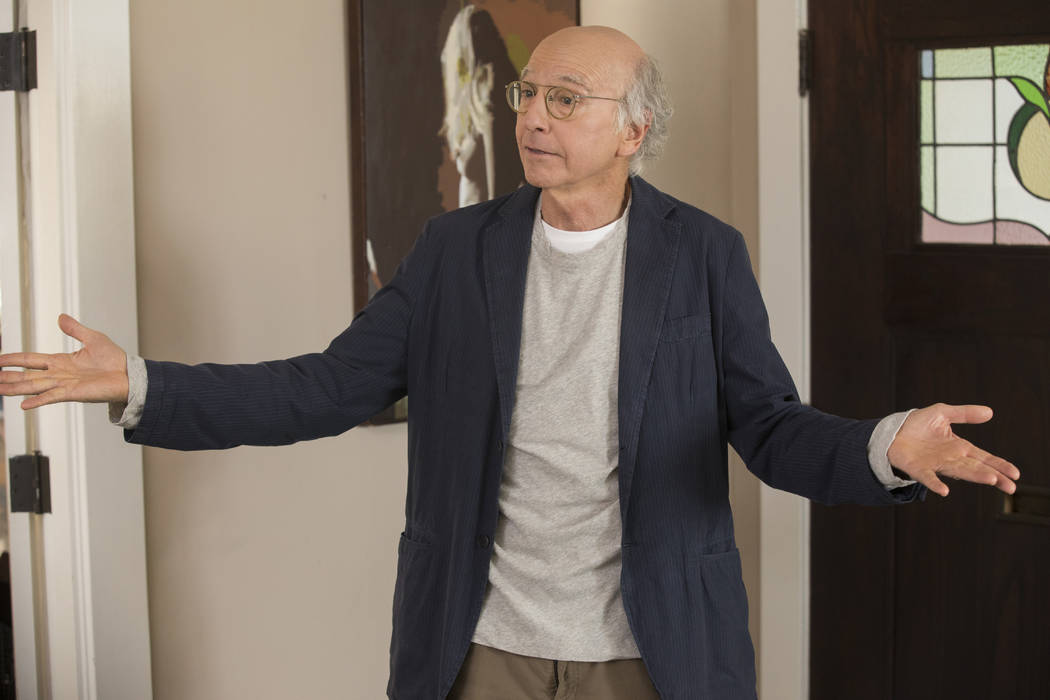 Larry David in "Curb Your Enthusiasm." John P. Johnson HBO
Head downtown
Downtown Container Park will be the site of the International Boombox Meet from 3-9 p.m. Saturday. The free event is described as "a gathering of boombox collectors and hip-hop culture enthusiasts." It's an all-ages event, so bring the whole family to check out vintage boomboxes, DJs, live art, dance showcases and music performances. See more downtown events here.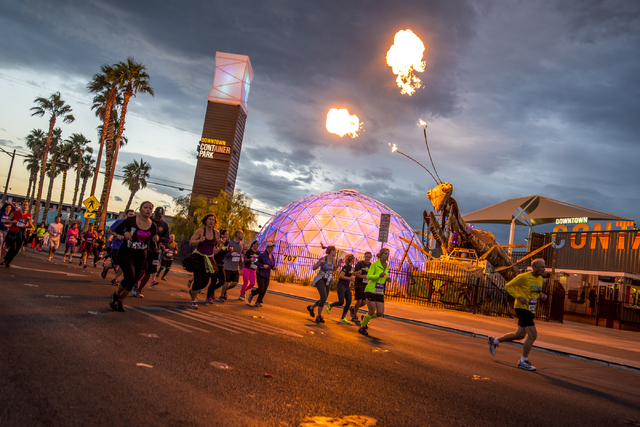 The mantis at Container Park shoots fire. Joshua Dahl Las Vegas Review-Journal
Haunted Museum
Zak Bagans hosts the Travel Channel's "Ghost Adventures" series, in which he and his team investigate the paranormal. For the past several years, he's been working on his latest project: The Haunted Museum, where aficionados of the otherworldly can see his extensive collection of bizarre, macabre and haunted objects. The Haunted Museum (600 E. Charleston Blvd.) opens on Monday at 1 p.m. Learn more about the museum here.
Route 91
Sam Hunt's only recently graduated to festival headliner status. But his crossover country-pop smash "Body Like a Back Road" has propelled him from said back roads to life in the fast lane, having topped Billboard's Hot Country Songs for over 30 weeks, the longest run ever. See him at Route 91 Harvest Friday and Saturday. Read about the festival's 5 must-see acts here.
Artist Maren Morris performs at the 2017 CMA Music Festival at Nissan Stadium on Saturday, June 10, 2017 in Nashville, Tenn. Laura Roberts Invision AP
National Coffee Day
Happy National Coffee Day! Celebrate on Friday with a cup of joe, a chocolatey ice blended drink or a slow roasted espresso. See 5 of the best coffee shops in Las Vegas here.
</center?
Contact Janna Karel at jkarel@reviewjournal.com. Follow @jannainprogress on Twitter.