10 best things to do in Las Vegas this weekend — Sep. 8-10
September 8, 2017 - 3:26 pm
Updated September 8, 2017 - 4:55 pm
Have a virtual weekend in Las Vegas.
Las Vegas' first "free roam" virtual reality lounge opens today. Level Up at MGM Grand allows users to roam a 2,000-square-foot room while exploring a new world through VR goggles.
The creator of the world's biggest song hits Las Vegas Friday night. Hear Luis Fonsi perform "Despacito" live.
The highly anticipated horror movie "IT" premieres this weekend, and it's guaranteed to thrill.
Here are your top picks for what to see, eat and do this weekend in Las Vegas.
Grab a bite
If this isn't pineapple paradise, we don't know what is: A pineapple half is layered with coconut ice cream, passion fruit coulis and pineapple chunks roasted with rum and vanilla bean, then topped with piped pineapple sorbet and fresh fruit. The Pineapple Paradise is served at Jardin at Wynn Las Vegas, where it's $19. See more about the pineapple paradise here.
Pineapple Paradise is served at Jardin at Wynn Las Vegas. Wynn Las Vegas

Get a drink
It's a bold move to spice up the sharp bite of tequila with a raw in-your-face, spice-like chili flakes. But a touch of sugar and the coolness of cucumbers temper the aggression of those two main flavors just enough to make the Angry Cucumber at 107 Skylounge at the Stratosphere an enjoyable end-of-summer treat. Learn how to make it yourself here.
Rock out
It's inescapable, like death, but with dancing hair in place of toe tags.
"Despacito."
You've most likely heard it even if you don't know it. The reggaeton-pop hybrid by Puerto Rican singer Luis Fonsi has, in the span of eight months, become the biggest song of all time.
Released in January, "Despacito" has topped the charts in 39 countries, from Luxembourg to Lebanon, Portugal to Paraguay. It took but six months for it to become the most streamed song ever at 4.6 billion hits and counting.
Hear Luis Fonsi perform "Despacito" live at 8 p.m. on Friday at The Palms. Read more about the show here.
See a show
Nineteen years ago, two young men were murdered, their lives lost to the hate they combated.
The killings sent shock waves throughout the Vegas music scene, where Lin "Spit" Newborn, who fronted the band Life of Lies, and Daniel Shersty were fixtures.
Nearly two decades later, the Newborn Peace Festival was born.
Taking place Friday and Saturday at Backstage Bar & Billiards, the fest will pair a diverse array of Vegas bands, including punk troupe Wolfhounds, hard rockers diM, soulful duo Pure Joy People and numerous others, with poets and speakers like Danielle Ford. All proceeds from the fest will be donated to The Just One Project and the Human Rights Campaign. Read more about the Newborn Peace Festival here.
The #NewbornPeaceFestival is at @BackstageBarLV in #dtlv Sept 8+9, in honor of #LinNewborn / Spit! Check it out at https://t.co/TtHQf38WLy pic.twitter.com/D1XvB16BEa

— Neon Reverb (@NeonReverb) September 5, 2017
Catch a movie
Director Andy Muschietti's ("Mama") adaptation of the first half of Stephen King's classic novel is most obviously influenced by "Stand By Me," another King adaptation, and "Stranger Things."
Much like in "Stand By Me," there's some wickedly funny humor that only boys full of false bravado can provide. And, just like in "Stranger Things," there's a genuine joy in seeing a posse of bicycle-riding kids charging in to fight a monster.
"IT" mostly eschews jump scares in favor of scenes that will wake you up in the middle of the night screaming a couple of weeks later. And, unlike traditional horror movies, its characters aren't making horrible decisions for no good reason. They're making horrible decisions for the greater good.
Read the full review of "IT" here.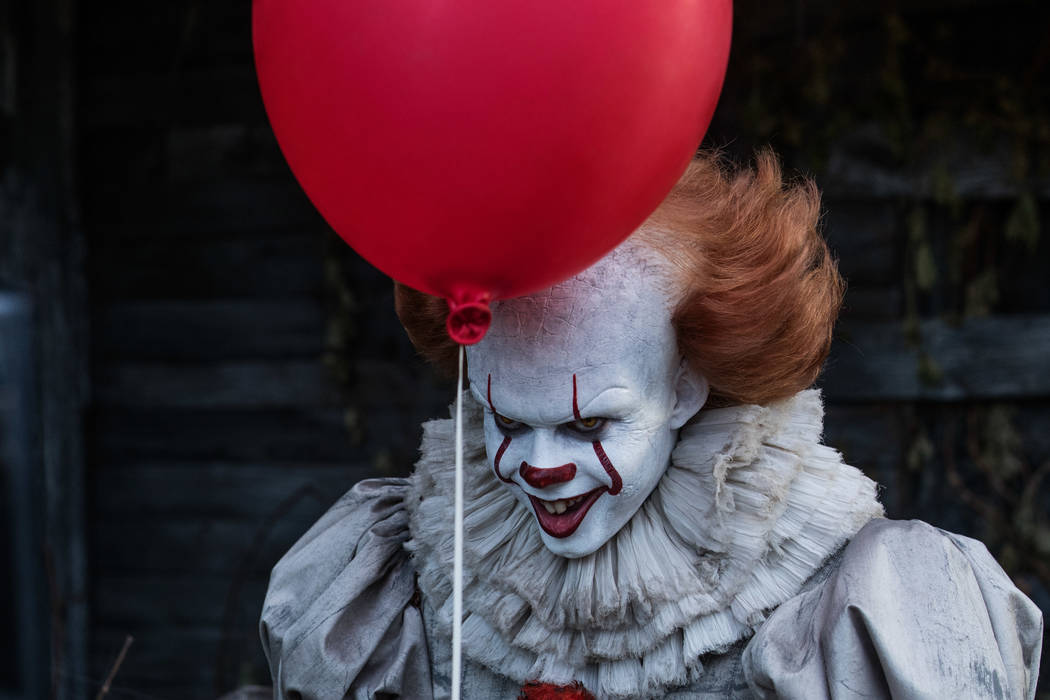 Bill Skarsgard as Pennywise in horror thriller "IT," a Warner Bros. Pictures release. Brooke Palmer
Blast the undead
Blasting undead intruders is strangely cathartic. Now that catharsis has a new outpost at the MGM Grand's Level Up lounge beginning Friday, as the resort unveils its new — and Vegas' first — "free roam" virtual reality arena, featuring "Zombie Survival" and two other scenarios.
You're free to roam around the 2,000-square-foot room — an obstacle-free space, void except for the grid-patterned floor and motion-tracking cameras while equipped with a wearable backpack computer, headphones and goggles.
Experience the virtual reality lounge daily from 10 a.m. to midnight. See more about the experience here.
World's largest cucumber slicer
What's being billed as the world's largest and utterly inefficient cucumber slicer is touring Las Vegas this weekend. The Rube Goldberg-style contraption — known as the Grand Garnisher — is brought to you by Hendrick's Gin. It takes up an entire truck and is powered by a man on a penny farthing big-wheel style bicycle. See it from noon to 2 p.m. Sunday at Park on Fremont. See more downtown events here.
Utterly inefficient but completely cool garnishing tool. Hendrick's Gin
Karaoke
Itching to unleash your inner showstopper but too shy to try? Among nearly 100 showcases around town, Dino's is a longtime locale, due largely to its ebullient karaoke impresario, Danny G. From 10 p.m. until the pre-dawn hours, Vegas' cuddliest rock 'n' roll teddy bear presides over karaoke nights. Up against his simpatico gaze, warm praise and soft shoulder strokes, those stage nerves are toast. Read more about karaoke with Danny G here.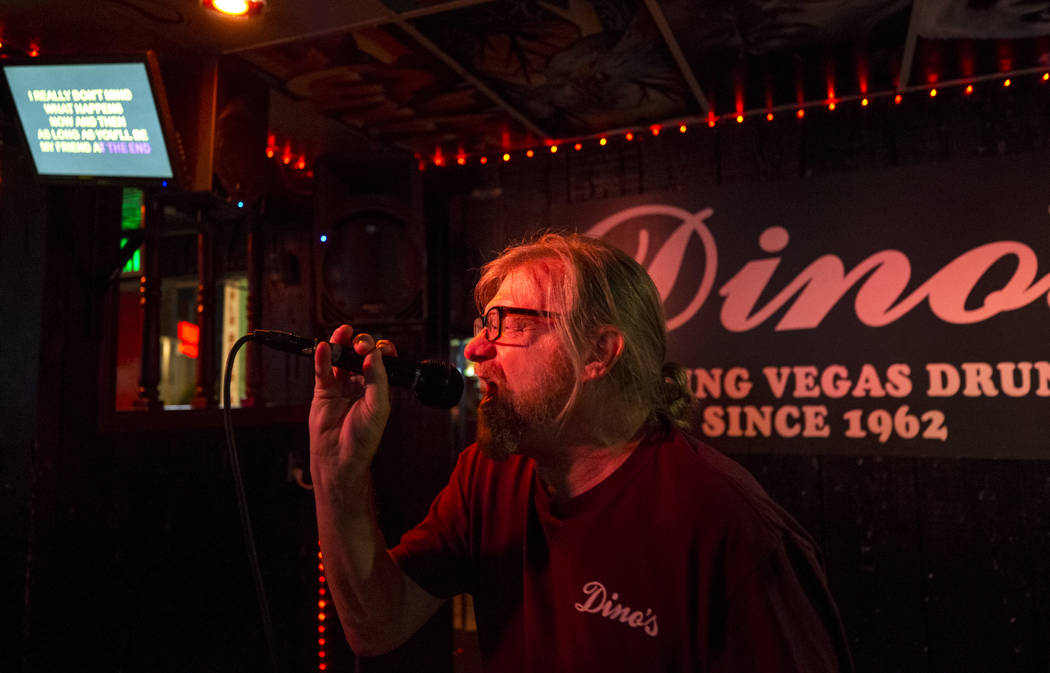 Karaoke disc jockey Danny G sings as he hosts karaoke night at Dino's Lounge in downtown Las Vegas. Richard Brian Las Vegas Review-Journal
Las Vegas Philharmonic season opener
Mykola Suk's a pianist, not a psychologist.
So he can't really explain why he feels "extra psychological pressure to perform at home."
That won't stop him from making his Smith Center debut Saturday, when he performs Johannes Brahms' Piano Concerto No. 1 with the Las Vegas Philharmonic as part of the orchestra's season opener in Reynolds Hall.
During the concert, Suk will play alongside many friends and colleagues in the Philharmonic — some of whom are colleagues at UNLV, where he's an associate professor. See the Las Vegas Philharmonic 19th season concert opener at 7:30 p.m. on Saturday. Read more about the concert here.
Las Vegas Philharmonic
Tao Anniversary
Tao Nightclub will celebrate its 12-year anniversary with DJs Vice and Eric DLux at The Venetian. Doors open at 10:30 p.m. Locals' open bar is from 10:30-11:30 p.m. Tickets start at $15 for women and $25 for men. Free admission for locals.
Tao Nightclub
Before his new Netflix comedy special "Jerry Before Seinfeld" debuts Sept. 19, see Jerry Seinfeld live at Caesars Palace on Friday and Saturday. Showtime is 7:30 p.m. in the Colosseum. Tickets are $82.50 to $165; call 866-320-9763.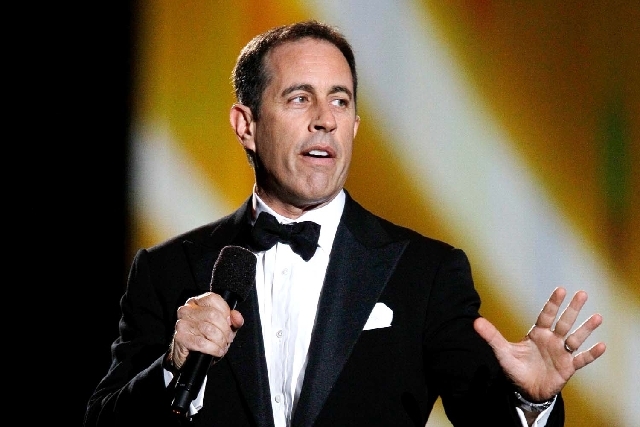 Jerry Seinfeld